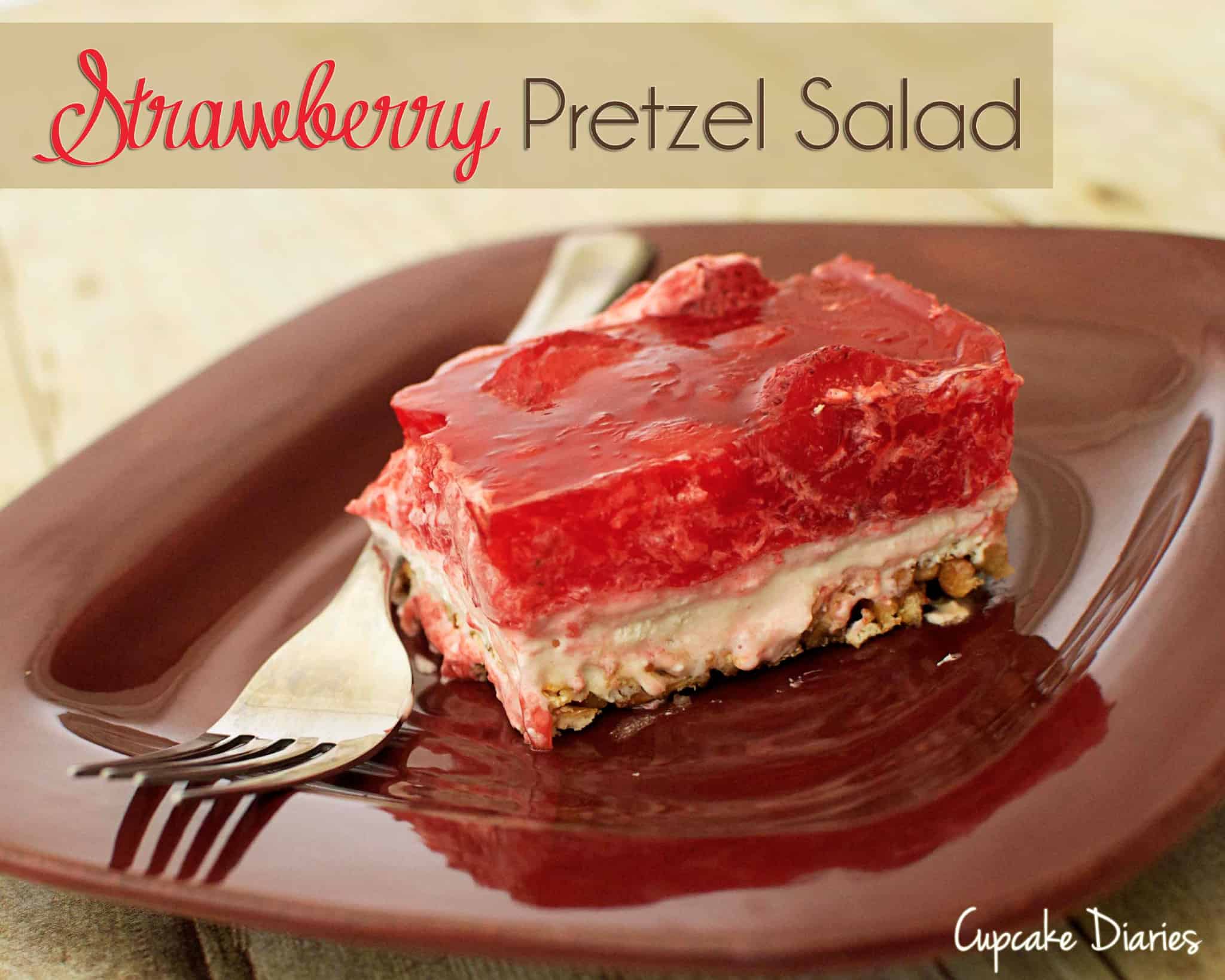 I started this post then erased probably five or six times because I had no clue what to say about this salad. It is just SO. GOOD! This is one of those salads that when you have some free time during the day and all the kids are asleep, you just want to get a slice of this and sit down to catch up on "Downtown Abbey."
The layers combined are perfect together with all their different textures. This salad reminds me so much of cheesecake. It's just delicious! And it's just sweet enough that it can be used as a dessert.
Strawberry Pretzel Salad

CRUST INGREDIENTS:
2 c. broken up pretzels
3/4 c. melted butter
3 Tbsp sugar
FILLING INGREDIENTS:
1 (8oz) package cream cheese, softened
3/4 c. sugar
1 (8oz) container Cool Whip, thawed
TOP LAYER INGREDIENTS:
2 (3oz) packages strawberry gelatin jello mix
2 c. boiling water
2 (10oz) packages frozen strawberries, thawed
1 (8oz) can crushed pineapple
whipped cream or Cool Whip, to garnish (optional)
Preheat the oven to 400 degrees.
For the crust, combine pretzels, butter, and 3 Tbsp sugar in a medium bowl. Press the mixture into a greased 9×13 pan and bake for 7 minutes at 400 degrees. Set aside to cool.

For the filling, beat together the cream cheese and 3/4 cup of sugar. Fold in the whipped topping and spread over the cooled crust. Cover it with tin foil and put in the fridge for at least 2 hours. (I like to do this part and leave it overnight.)
For the top layer, dissolve the gelatin in boiling water and allow it to cool for a couple minutes. Add the strawberries and pineapple then pour over the cream cheese layer. Leave it in the fridge till ready to serve. Serve with a dollop of whipped topping, if desired.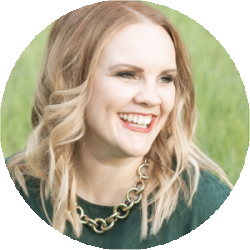 Alli is the food blogger and photographer behind Cupcake Diaries. Nestled in Northern Utah with her four young boys, hubby, and a full pantry, she loves baking all kinds of treats as well as quick and easy meals for her family. What started out as sharing a few recipes with family members here and there soon turned into a full-functioning recipe blog with readers from all around the world! Alli is a full-time mom who enjoys music, holidays, and spending time with her family.