Lemon donuts are topped with a sweet strawberry glaze for a perfect summer flavor combo. And to top it off, these donuts are made with a cake mix and baked!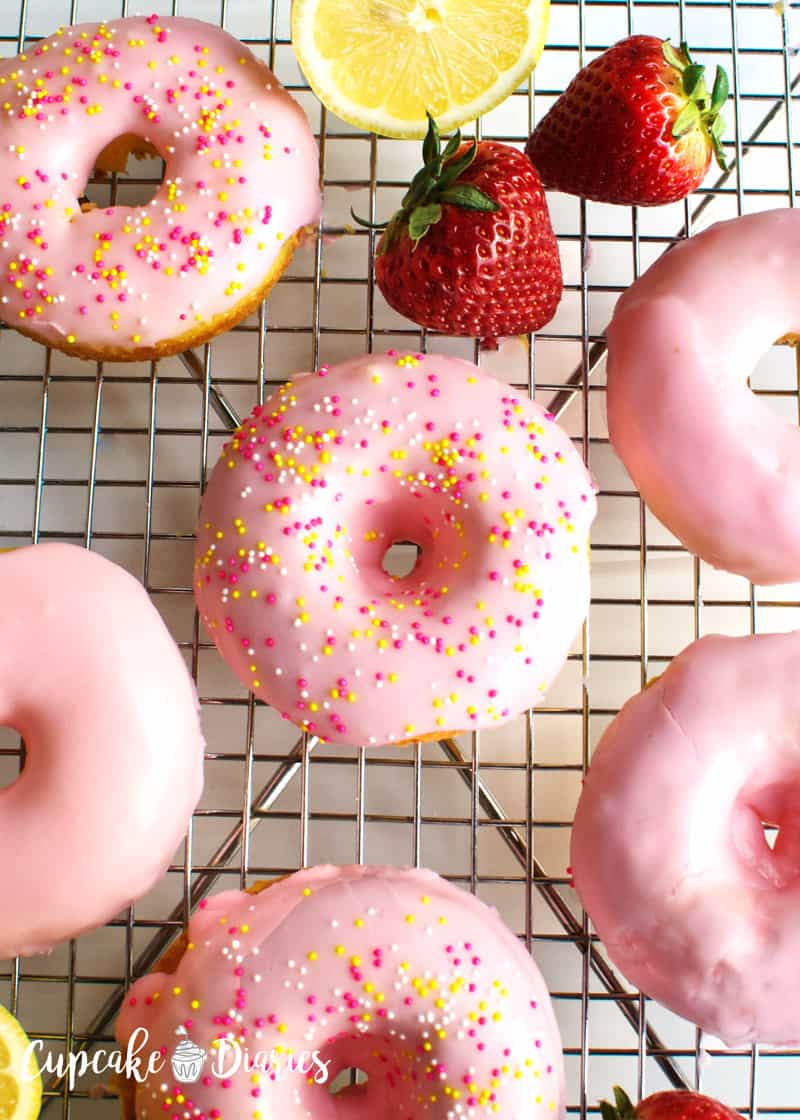 National Donut Day is probably my kids' favorite holiday ever. Not just food holiday, but holiday in general. There's nothing that makes them happier than getting their free donut from Krispy Kreme on June 3rd. (As soon as you get done reading this post and pinning this recipe, go to Krispy Kreme and get a free donut!) I'm over here celebrating National Donut Day with a tasty Strawberry Lemon Donut recipe that will probably surprise you because it's so darn easy. I'm so excited to share this recipe with you!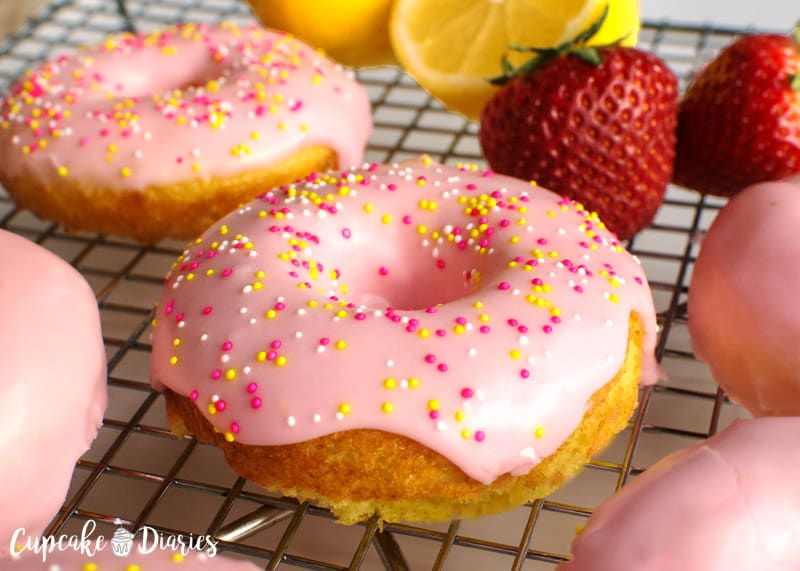 The secret to this recipe is this: It's made with a cake mix. Exactly why it's so easy! Simply dump the mix into the bowl and add a few other simple ingredients, mix it up, and bake away. You don't have to fry these either. It's really a beautiful thing. And since lemon and strawberry are so perfect together for summer, I thought that combo in a donut would be so yummy and fun. Not to mention pretty!
Strawberry Lemon Donuts
Ingredients
Lemon Donuts
1

lemon cake mix

1

cup

buttermilk

1

egg

1/4

c.

vegetable oil
Strawberry Glaze
2

c.

powdered sugar

1

tbsp

melted butter

6

tablespoons

milk

1

tsp.

strawberry extract

1

drop red food coloring

sprinkles

optional
Instructions
Preheat the oven to 350°. Place cake mix, buttermilk, egg, and vegetable in a large bowl and whisk until combined. There will be lumps left in the batter. (Do not over mix)

Place batter into a gallon sized ziploc bag and cut the corner off to create a 1-inch hole. Pipe batter into greased donut slots about half full. Bake for 10-12 minutes, or until edges begin to brown. Allow donuts to cool completely and carefully remove from the pan.

Prepare glaze by combing powdered sugar, melted butter, milk, strawberry extract, and food coloring with a spoon. To achieve the look of the donuts pictured (thick glaze and can't see the donut), spoon glaze over each donut and place on a wire rack to cool. For a thinner glaze (can see through glaze to the donuts), add more milk and dip donuts into the glaze halfway. Make the glaze as thick or thin as you want it by adding more or less milk. Immediately add sprinkles, if using.
Kitchen tools and gadgets needed for this recipe: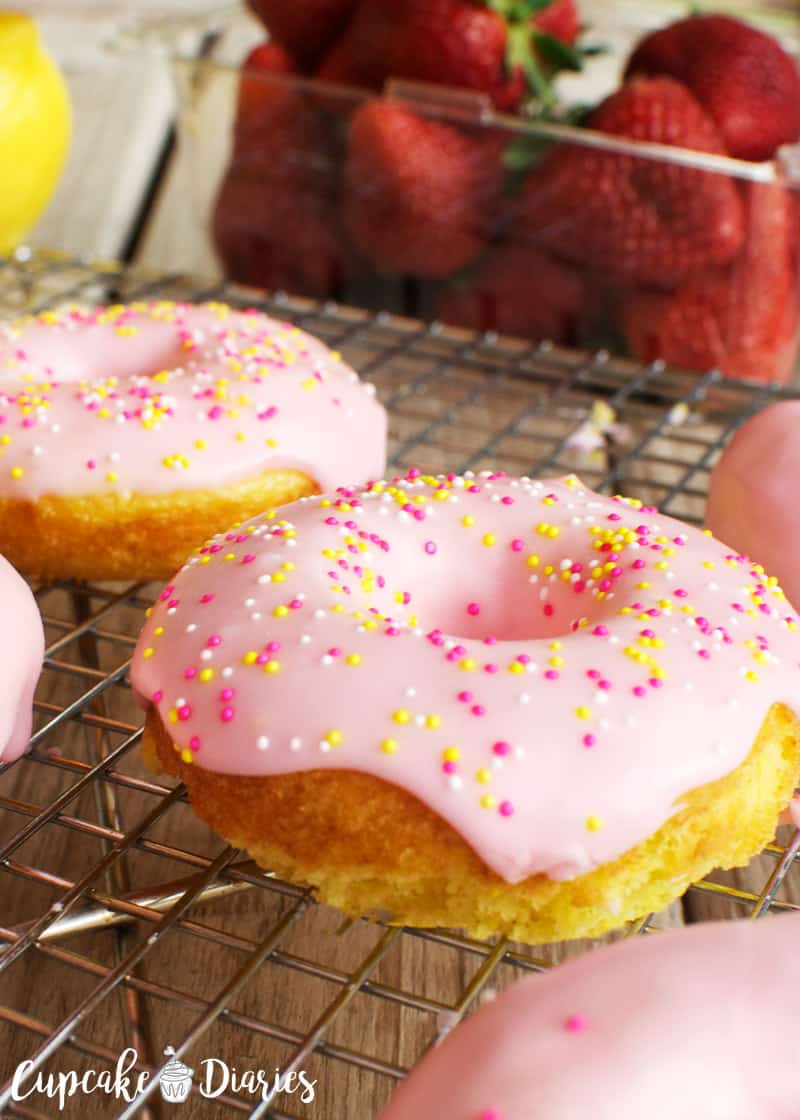 I hope you enjoy making these yummy donuts this summer!
Food holidays mean more recipes! Take a look at this divine list of donut recipes. I'm not even sure where to start because they all look amazing!