You haven't had caramel popcorn quite like this! It's perfectly gooey, sticky, and full of marshmallow goodness.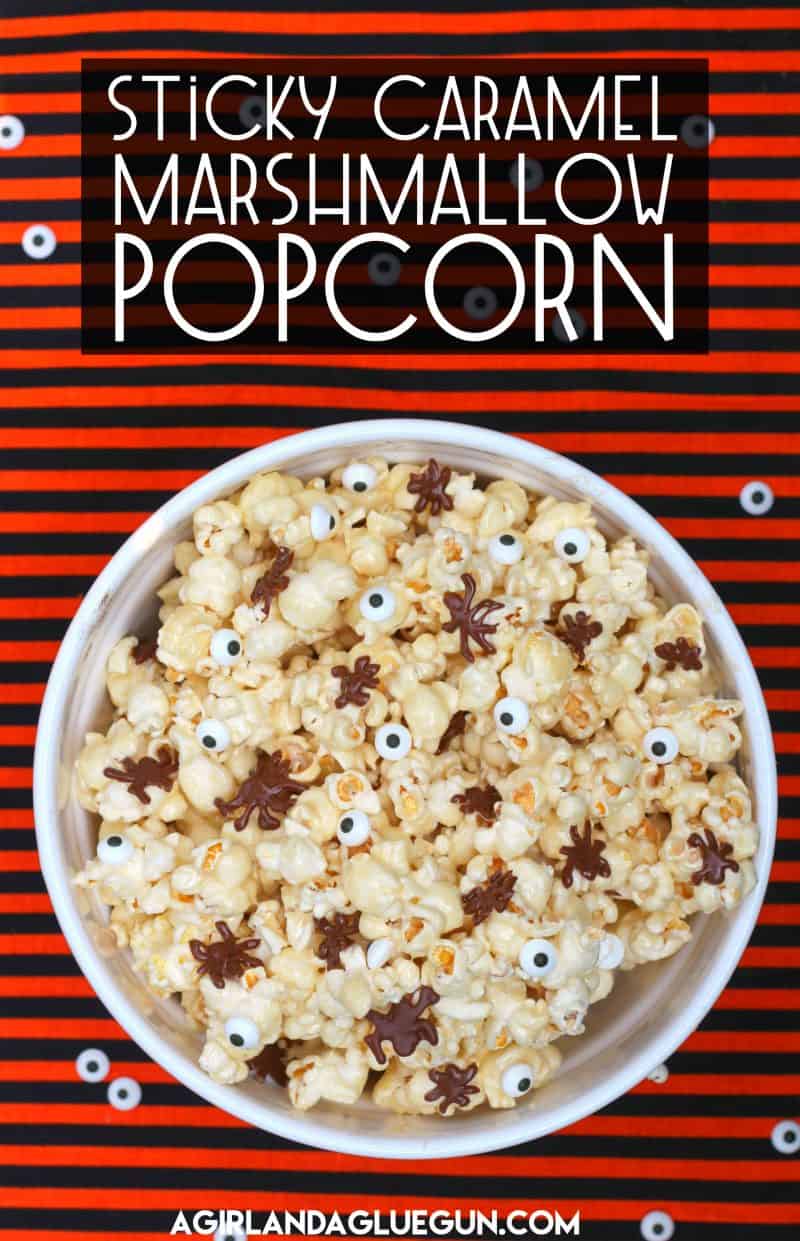 There are some really good caramel popcorns out there, but this one really does it for me. I had the wonderful experience of taste testing this popcorn myself. it was absolutely phenomenal. I really wanted to take the whole bowl and just walk away. It's so gooey and good! The addition of the chocolate spiders and candy eyeballs make this a perfect Halloween treat.
Click HERE to get the recipe for Sticky Caramel Marshmallow Popcorn from A Girl and a Glue Gun!
And come back tomorrow for a whole new Halloween recipe. You don't want to miss it!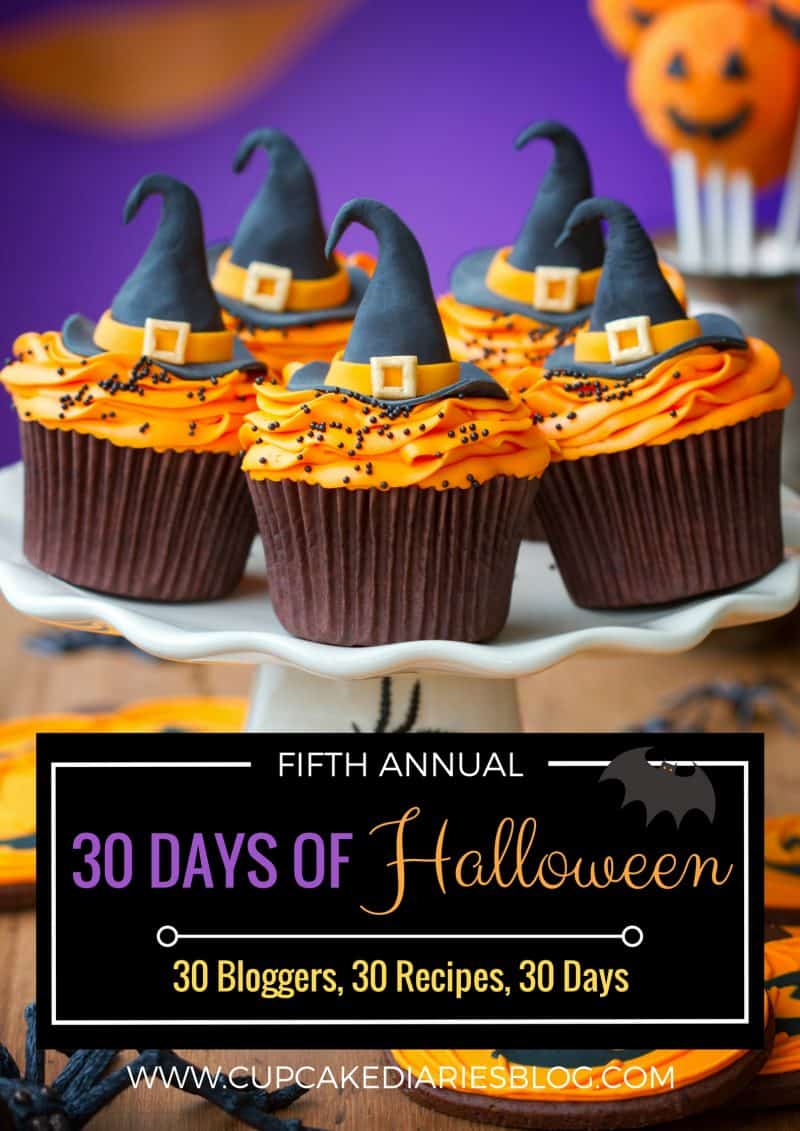 This recipe is part of "30 Days of Halloween" 2017 here at Cupcake Diaries.
Take a look below at the other fun and festive recipes featured in this year's series!