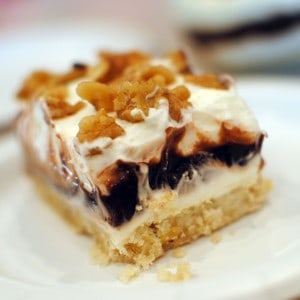 My husband doesn't like cake. I know, crazy, right? I guess what he says is that he "isn't a big fan." Either way I'm offended. When his birthday rolls around I ask him what he wants for his dessert, seeing as how he doesn't like cake. Last year he asked for Texas Sheet Cake (delicious!) and this year he wanted Million Dollar Dessert. His mom makes this dessert and it is fabulous. All of the different levels work so well together with all the flavors and textures going on…Yum! My family got to eat this for the first time when I made this for a birthday party for Tyson at my parents' house. And of course it was a big hit. So for all of you kids that don't like cake on your birthday, here is another yummy option for you!
Million Dollar Dessert
What's Cookin'???
3/4 c. nuts, chopped fine, plus a little extra pieces that haven't been finely chopped to sprinkle on top (I used walnuts)
1 1/2 c. flour
3 Tbsp. sugar
3/4 c. butter, softened
8 oz cream cheese, softened
1 c. powdered sugar
1 c. cool whip, plus extra to spread on top
1 lg. pkg. instant chocolate pudding
3 c. milk
one 2-pint container of whipping cream (optional)

This is for the top layer so you can use the rest of the cool whip leftover in the container or you can whip some cream to put on the top. We use the whipping cream.

Begin by chopping up the nuts. I chose walnuts for this dessert.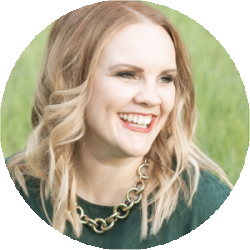 Alli is the food blogger and photographer behind Cupcake Diaries. Nestled in Northern Utah with her four young boys, hubby, and a full pantry, she loves baking all kinds of treats as well as quick and easy meals for her family. What started out as sharing a few recipes with family members here and there soon turned into a full-functioning recipe blog with readers from all around the world! Alli is a full-time mom who enjoys music, holidays, and spending time with her family.