Ad – This is a sponsored conversation written by me on behalf of Pillsbury™. The opinions and text are all mine.
Share the love this Valentine's Day with a chocolate cupcake! "Love" Cupcakes are the perfect way to treat your valentine.
View my "Love Cupcakes" web story!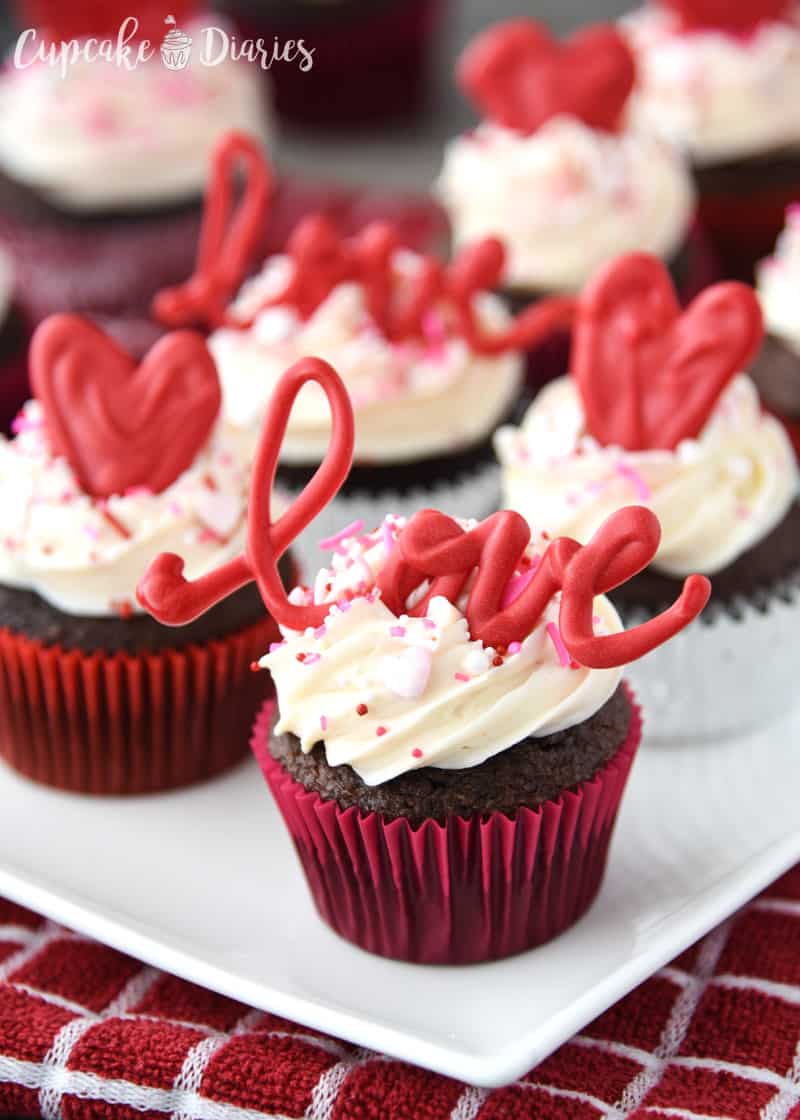 Valentine's Day was my very favorite holiday all growing up. I was more excited the days leading up to Valentine's Day than I was leading up to Halloween, and that's saying a lot! My kids are taking after me in that way and I'm so happy about it. My five-year-old decided that he wanted to give valentines in the form of cupcakes to his friends and I thought that was such a cute idea. So, we baked up these fun "Love" Cupcakes to package up for my kids' friends and they were so easy to make!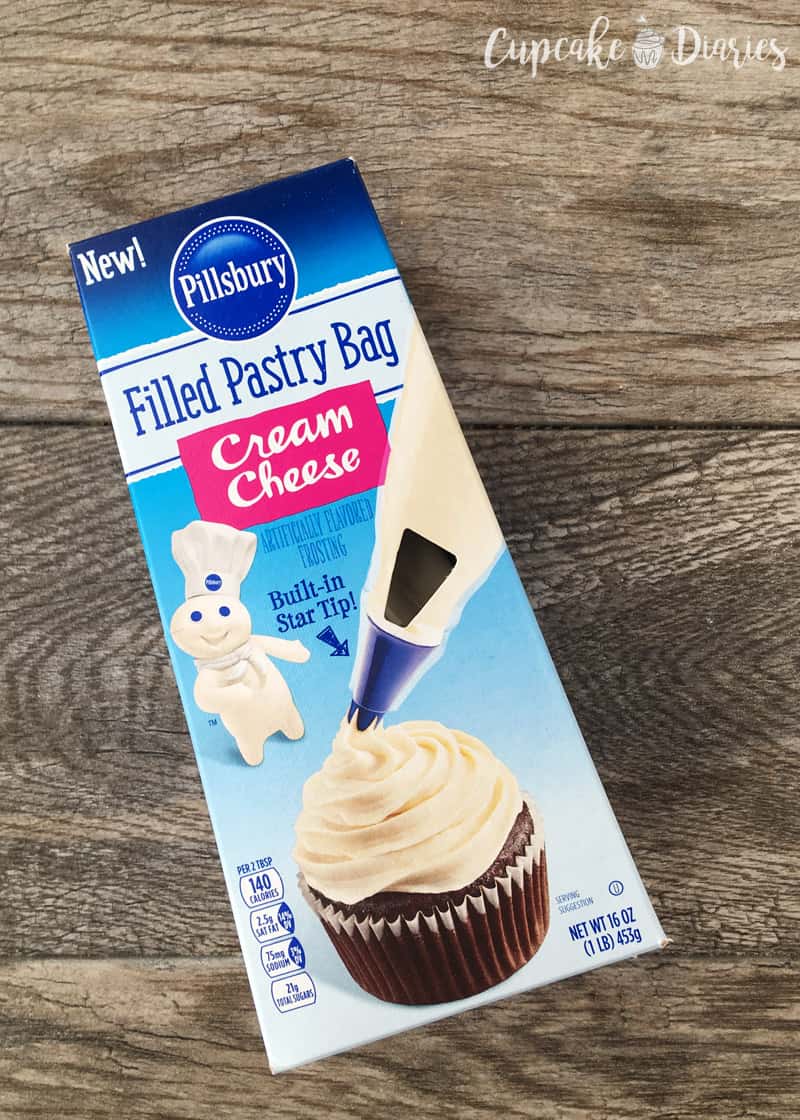 These cupcakes were so fun and easy to make! They start with a Pillsbury Devils Food® cake mix, then we frosted them with the new Pillsbury Filled Pastry Bag! Yes, you read that right. That pretty piping on those cupcakes was not made with a separate frosting tip and frosting bag I bought. You get frosting, a frosting bag, and a frosting tip all in one convenient bag.
The Pillsbury pre-filled pastry bags makes frosting cupcakes so much easier! Each Pillsbury Filled Pastry Bag comes filled with Vanilla, Chocolate Fudge, or Cream Cheese frosting and even has a built-in star tip. There is very little clean up and your cupcakes are perfectly piped with frosting.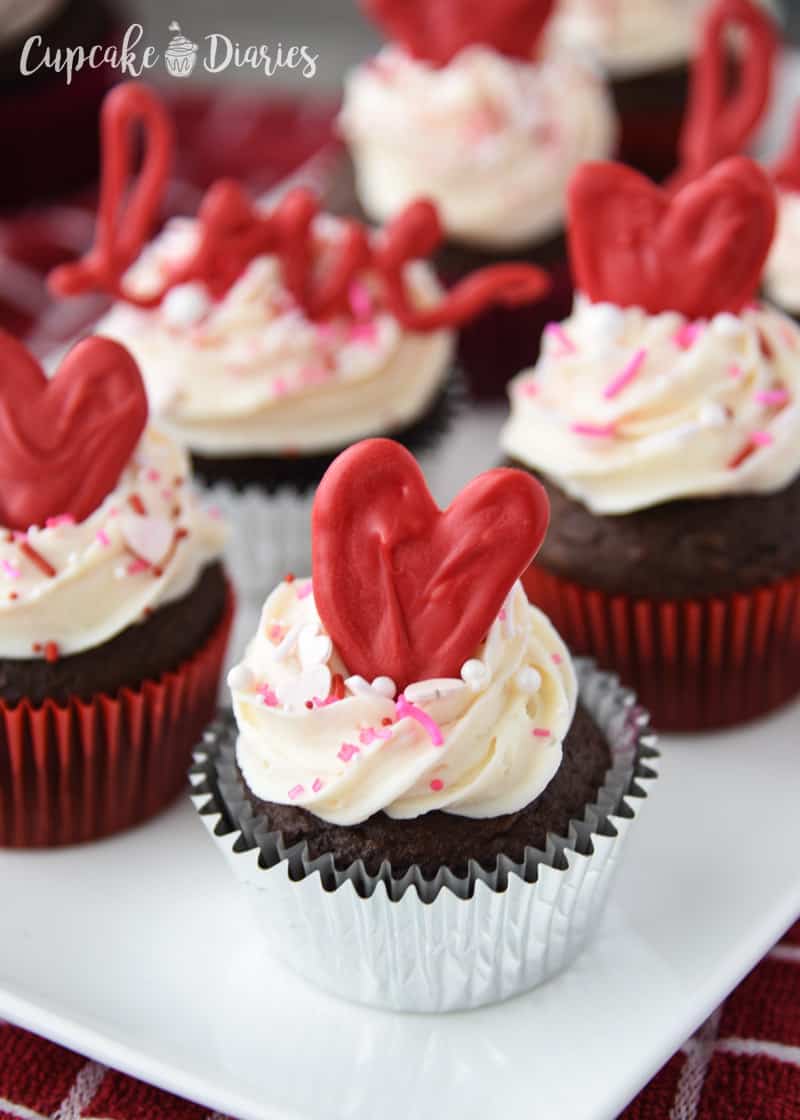 Can you believe how good of a job the Pillsbury Filled Pastry Bag did with the piping on these cupcakes? All I had to do was pull the bag out of the box, pull the end off the frosting bag, and pipe just like I would with a frosting bag and separate tip and it looks so good! No mess trying to put frosting into a bag and keeping the tip straight. After the frosting, we added fun Valentine's Day sprinkles to each cupcake. Then I made hearts and "love" toppers out of red candy melts to put on top. All you need is red candy melts, a plastic baggy, and some wax paper and you're all set! The candy melts cooled super-fast so you don't have to do a lot of waiting to get these cupcakes complete.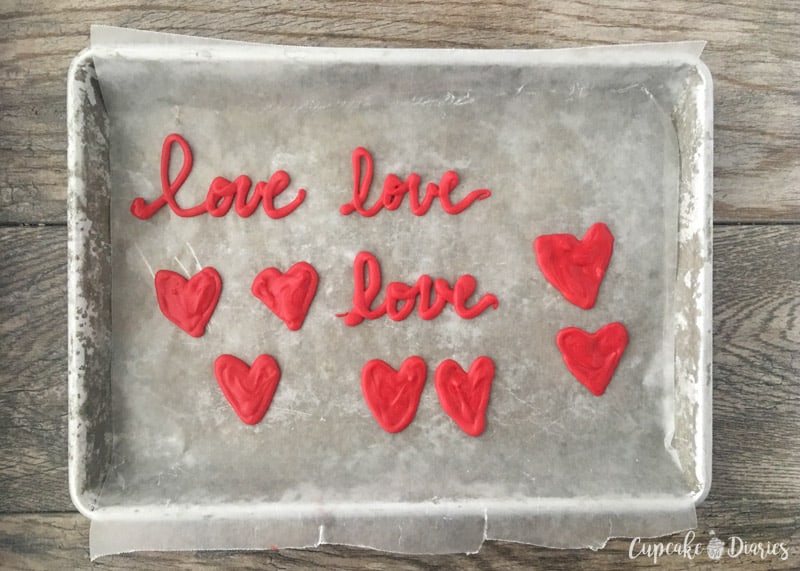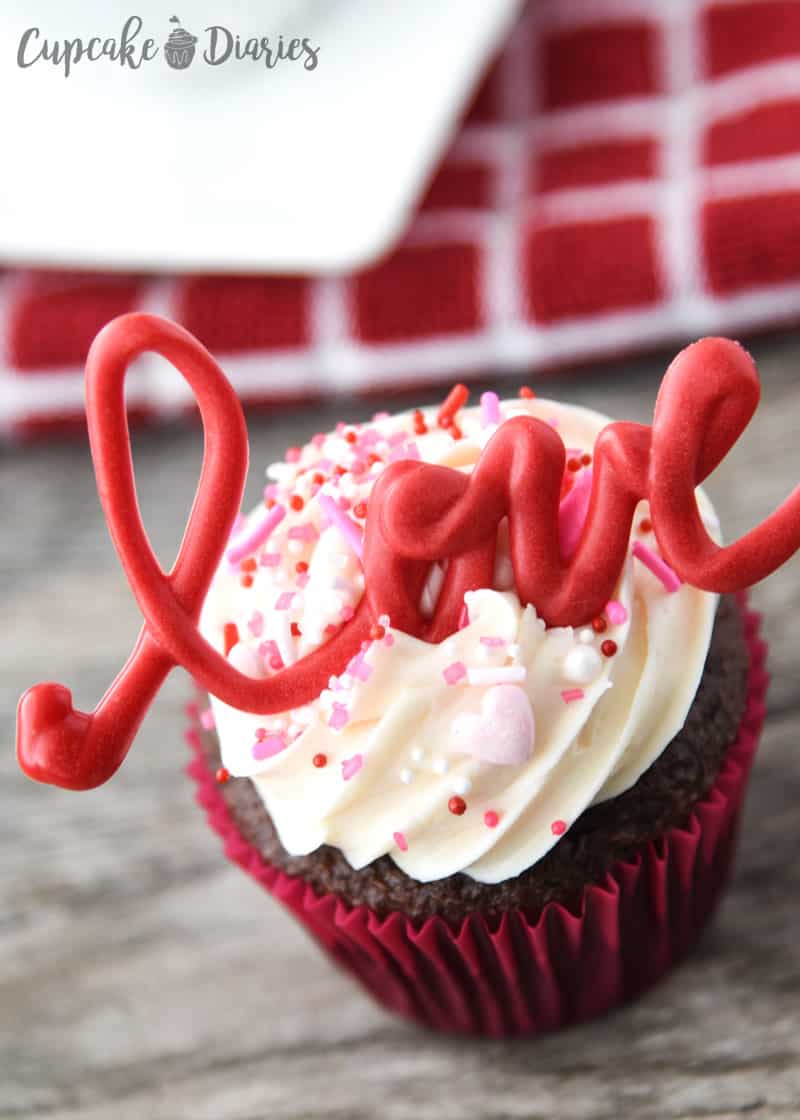 Once the cupcakes were all decorated, we packaged them up and added cute tags and ribbons to give to their friends. It was the perfect way for the kids to give out their cupcake valentines!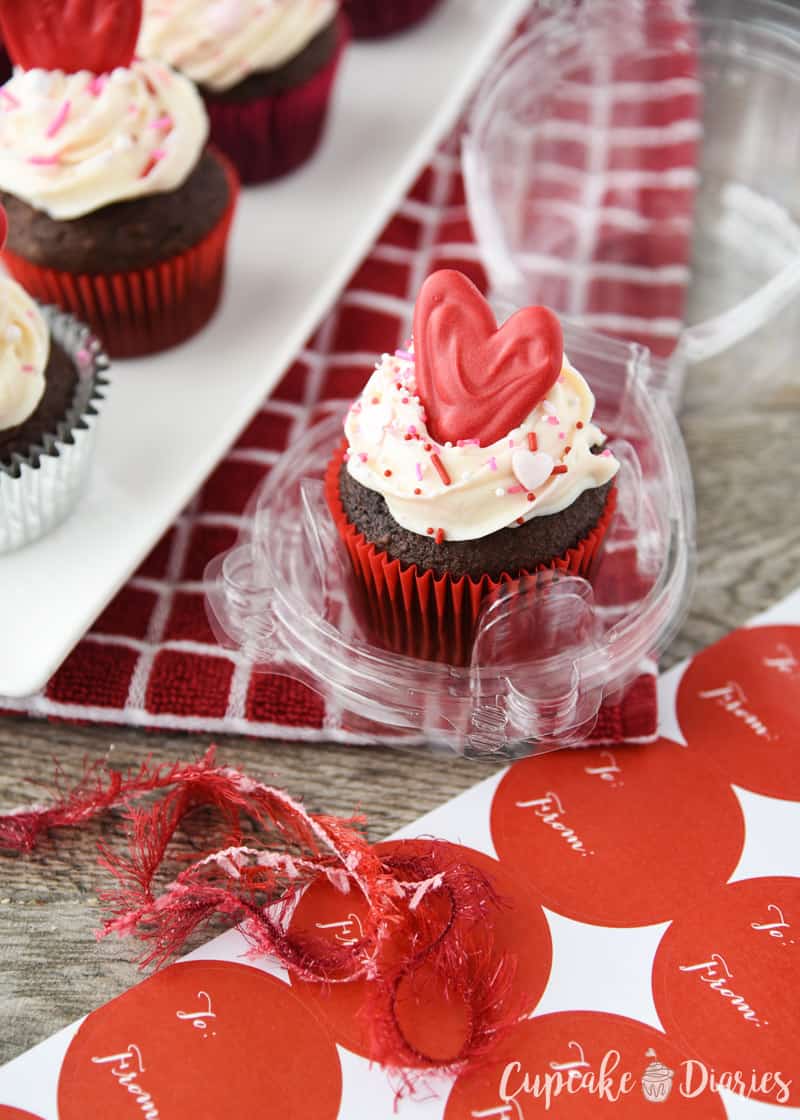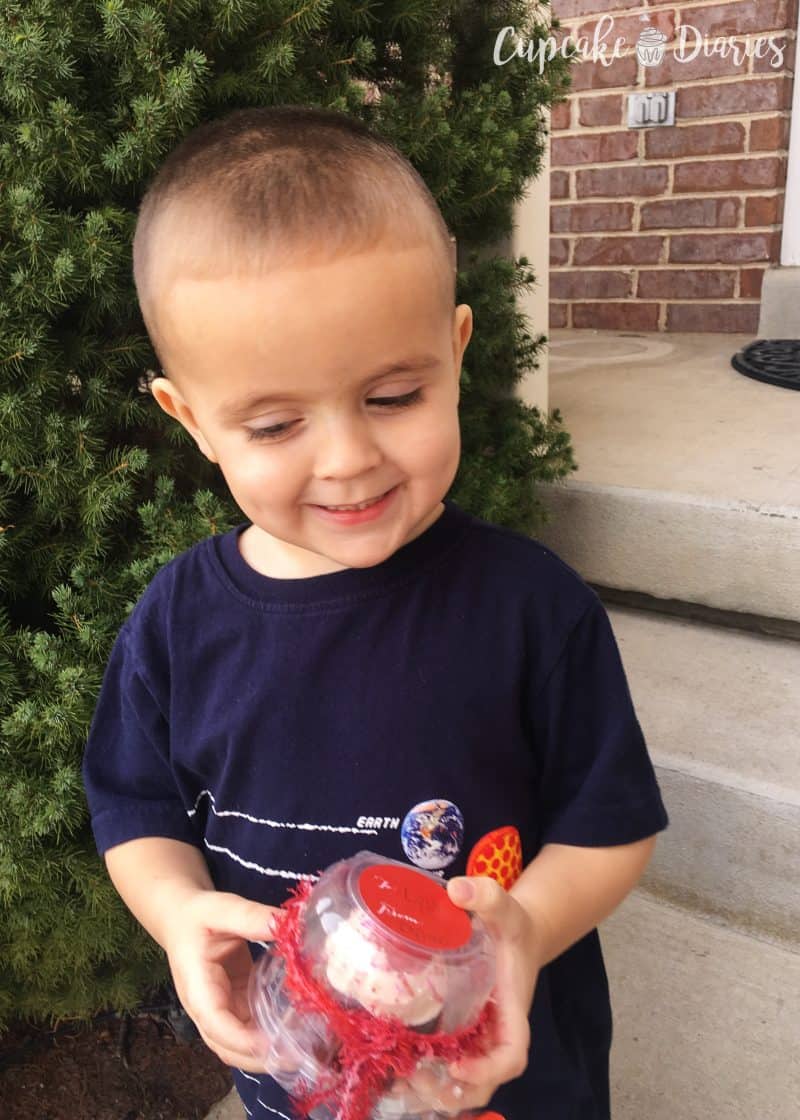 My three-year-old was pretty excited to get in on the valentine action! He loved hand delivering his valentines to each one of his little friends. It was the cutest thing ever. One of my favorite parts of this activity was the memories made with my kids. This will go down as the year they gave cupcakes to their friends and they packaged them up themselves. What a fun experience for them! I hope they remember it forever.
"Love" Cupcakes
makes 24 cupcakes
1 Pillsbury Devils Food® cake mix, plus extra ingredients to make the batter
24 cupcake liners (foil, red and/or pink)
2 Pillsbury Filled Pastry Bags, cream cheese
Valentine's Day sprinkles
red candy melts
Directions
Bake cupcakes according to package directions; remove from pan and set on a cooling rack to cool.
Top a cookie sheet with wax paper. Melt candy melts according to package directions and place in a plastic baggy. Cut a small hole in one of the corners and freehand the word "love" and hearts. Allow to cool completely.
Pipe frosting on each cupcake and top with sprinkles, then add a cooled topper. Serve and enjoy!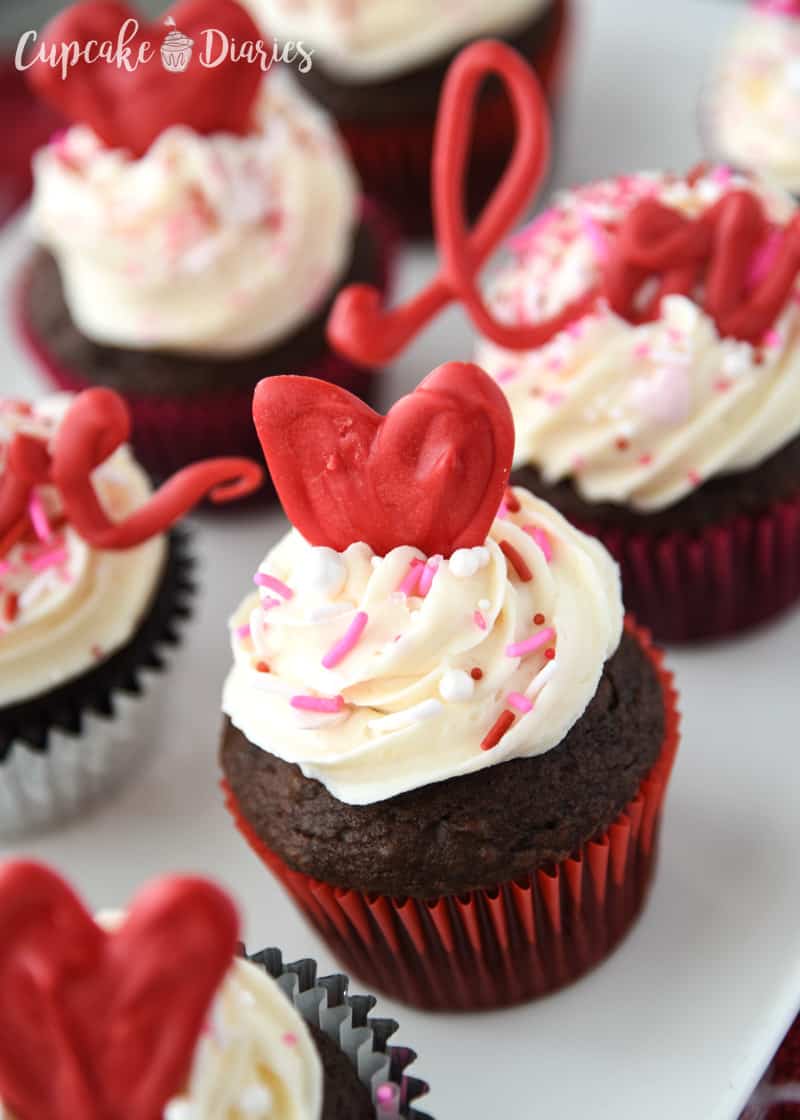 I hope you and your family love these cupcakes for Valentine's Day!
Pillsbury and the Doughboy want to inspire you to join Operation Celebration. Sign up HERE for the Pillsbury Operation Celebration newsletter to receive baking ideas!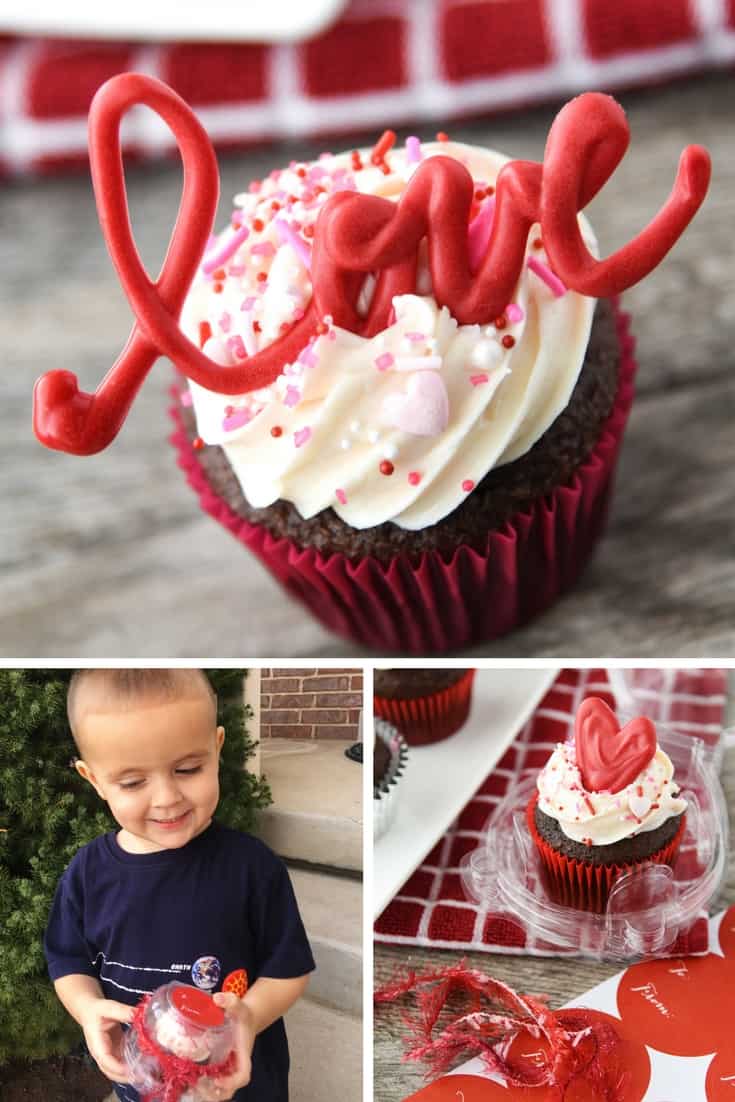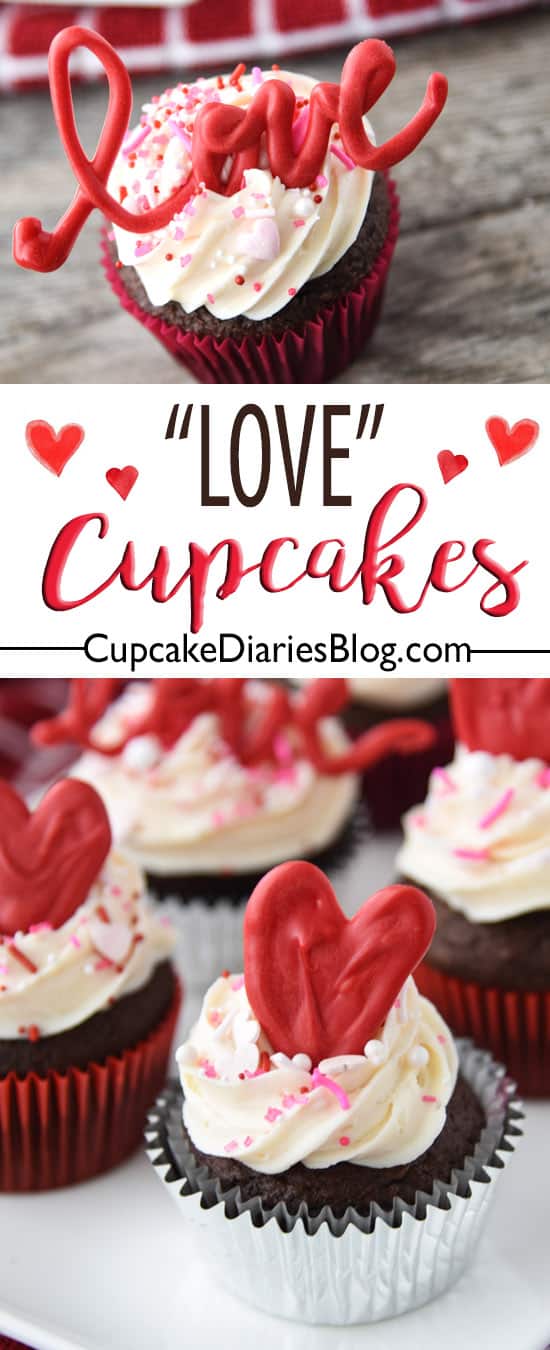 Ad – This is a sponsored conversation written by me on behalf of Pillsbury. The opinions and text are all mine.