I don't know of many other things I'd like to get in my mailbox than a box of caramels. I recently had the opportunity to try JulieAnn Caramels and it was pretty much the best thing ever.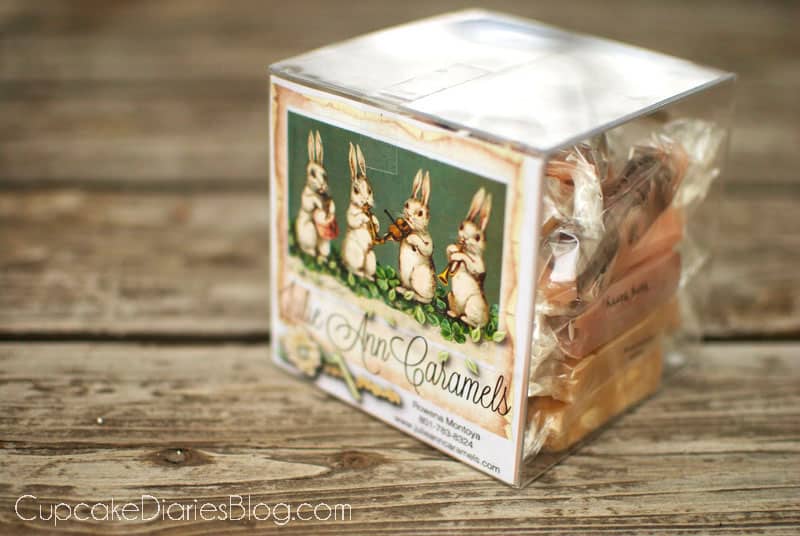 I was so excited about all the different flavors. I was not expecting there to be so many! Just reading the different flavors of what I could see after opening the box was making me giddy.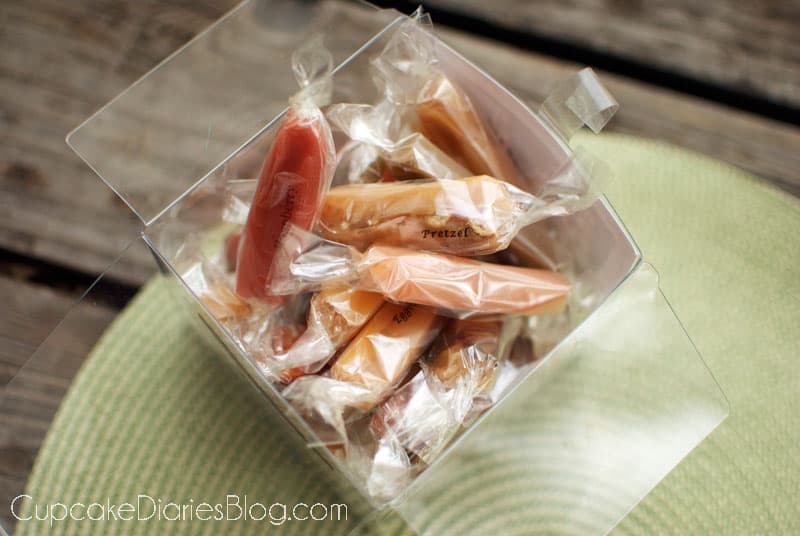 I had to hurry and snap a quick photo of all the caramels because I kept wanting to eat them! After the photo below was taken, fewer and fewer caramels were left to put back in the box.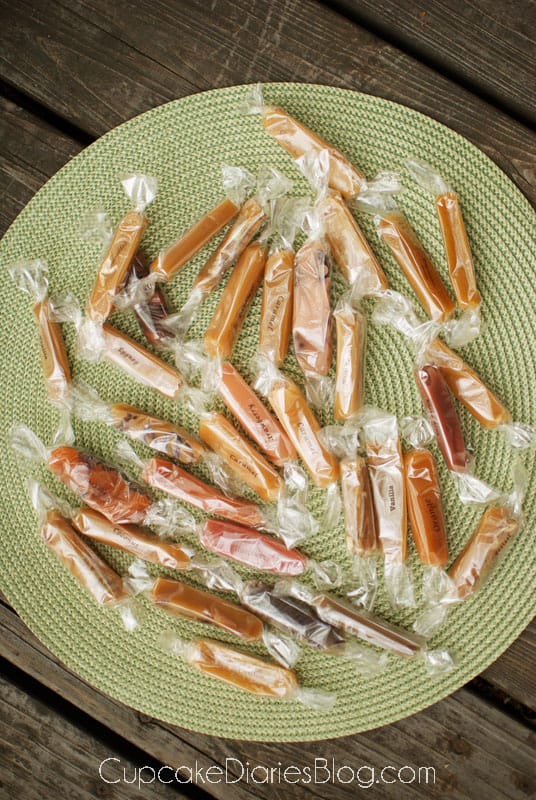 I'm pretty sure I tried seven caramels by the time I was done taking pictures. I couldn't help it! So many fun flavors to choose from that I was afraid I wouldn't get to try once the rest of my family got a hold of the box. Peppermint, Very Berry Eggnog, Coconut, just to name a few! Here are some of my favorites: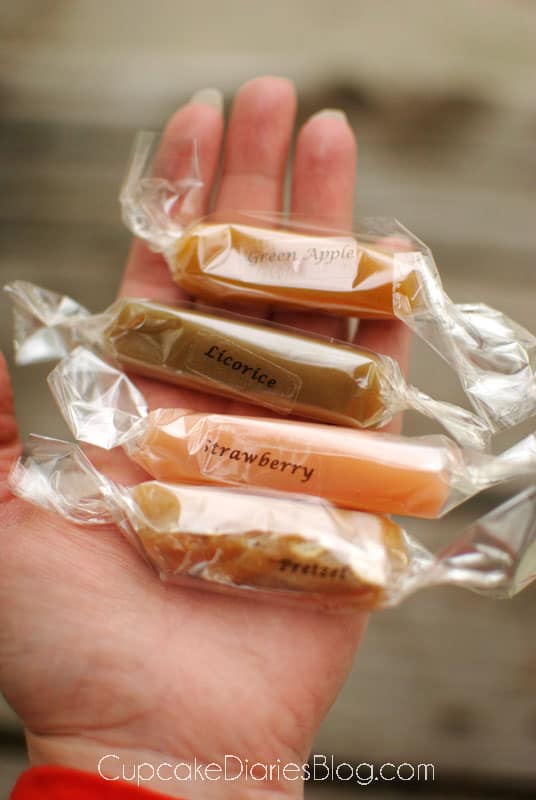 Green Apple, Licorice, Strawberry, and Pretzel. Yuuuum! I really liked Orange, too.
I loved how soft and chewy these caramels are without being too sticky. So many times in my life I've eaten caramels that just stick all over my teeth. These caramels don't do that and it's wonderful! Which also makes them dangerous because they're so much easier to eat than the average caramel. And the flavors are strong enough that you can tell exactly what you're eating, but without being too strong. These are the best caramels I've ever had!
So now that I've got your mouth watering for JulieAnn Caramels, I'll fill you in on how you can get some of your own! You can currently find JulieAnn Caramels on YourFreeTree.com where you can score all kinds of great gift certificates from different companies. Click HERE to go to the JulieAnn Caramels page on YourFreeTree.com and snag different gift certificates toward caramels! So many great deals.
And if you're feeling lucky, how about entering to win a free half pound box of JulieAnn Caramels? I've teamed up with two of my blogging pals, JulieAnn Caramels, and YourFreeTree.com to give away some caramels to THREE lucky readers!  Three winners will receive a half pound box of these fabulous caramels to share with your family or hide in your closet. Simply fill out the Rafflecopter below to enter. Good luck!!