This is a Sponsored post written by me on behalf of Arby's for SocialSpark. All opinions are 100% mine.
When my husband and I first got engaged, I noticed he always wanted to eat at Arby's. I wasn't too familiar with Arby's, but that all changed! I ended up LOVING Arby's and their roast beef sandwiches!
His family inroduced me to a fabulous roll called KING'S HAWAIIAN rolls. They're so soft, slightly sweet, and delicious, and I loved it when they were served at family dinners.
And now these two wonderful worlds are colliding because Arby's has two new roast beef sandwiches served on a KING'S HAWAIIAN rolls! Let me tell you about these two amazing sandwiches: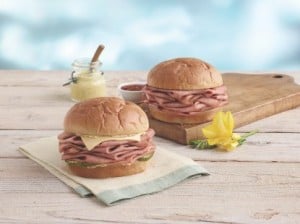 – The first Arby's KING'S HAWAIIAN Roast Beef sandwich comes with an extra helping of freshly sliced roast beef, piled high on a soft and slightly sweet KING'S HAWAIIAN bun.
– The second is the Arby's KING'S HAWAIIAN Roast Beef and Swiss sandwich. This is the one I think my husband will love the most! It has the same extra helping of freshly sliced roast beef and KING'S HAWAIIAN bun, topped with Swiss cheese, crunchy pickles, and a creamy Dijon spread.
Don't both of these sandwiches sound delicious? To celebrate this unique partnership, Arby's is hosting a Hawaiian Getaway sweepstakes to offer customers the chance to surf in paradise! The grand prize winner will receive a round trip for two with four nights stay in Honolulu, HI. Plus a premium group lesson at one of the island's premier surf schools, Hawaiian Fire. For more details and to enter the sweepstakes visit www.ArbysKingsHawaiian.com from April 29 – May 26. Doesn't that sound amazing?? Arby's KING'S HAWAIIAN roast beef sandwich
So now that you're hungry for one of these new sandwiches from Arby's and KING'S HAWAIIAN, go out and give them a try! I'm so excited to take my husband and kids! I know they'll love them!
And don't forget to enter the sweepstakes!! Arby's Hawaiian Getaway Sweepstakes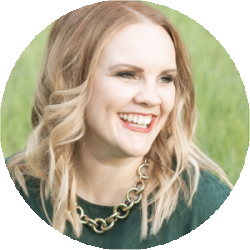 Alli is the food blogger and photographer behind Cupcake Diaries. Nestled in Northern Utah with her four young boys, hubby, and a full pantry, she loves baking all kinds of treats as well as quick and easy meals for her family. What started out as sharing a few recipes with family members here and there soon turned into a full-functioning recipe blog with readers from all around the world! Alli is a full-time mom who enjoys music, holidays, and spending time with her family.