This shop has been compensated by Collective Bias, Inc. and its advertiser. All opinions are mine alone. #InsideOutEmotions #CollectiveBias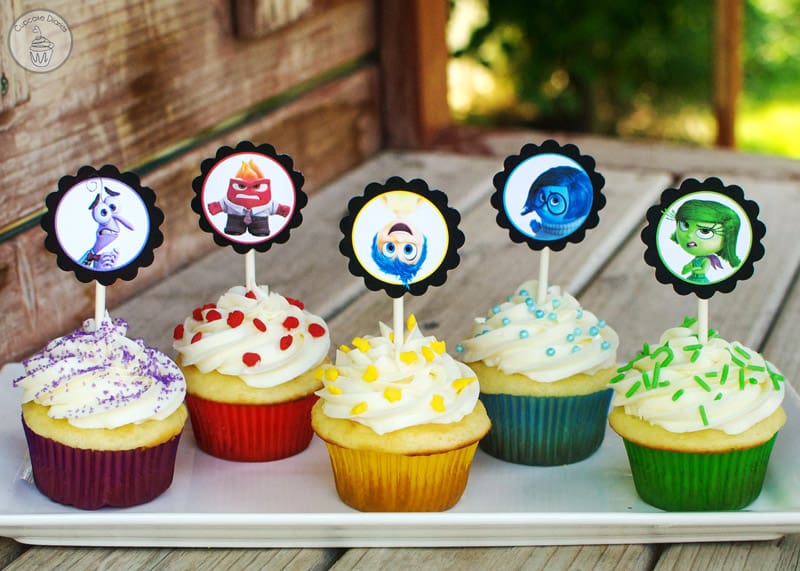 There is so much to love about the new Inside Out movie. The bright colors, the darling characters, the humor…One thing I especially love is that the movie is about emotions. Each character its own color and emotion making it easy for children to not only follow the movie, but also relate these emotions to their own lives.
We have an emotional five year old who tends to have a hard time controlling his emotions sometimes-especially anger. We were able to talk to him about his emotions with the help of our friends from the Inside Out movie. It was wonderful!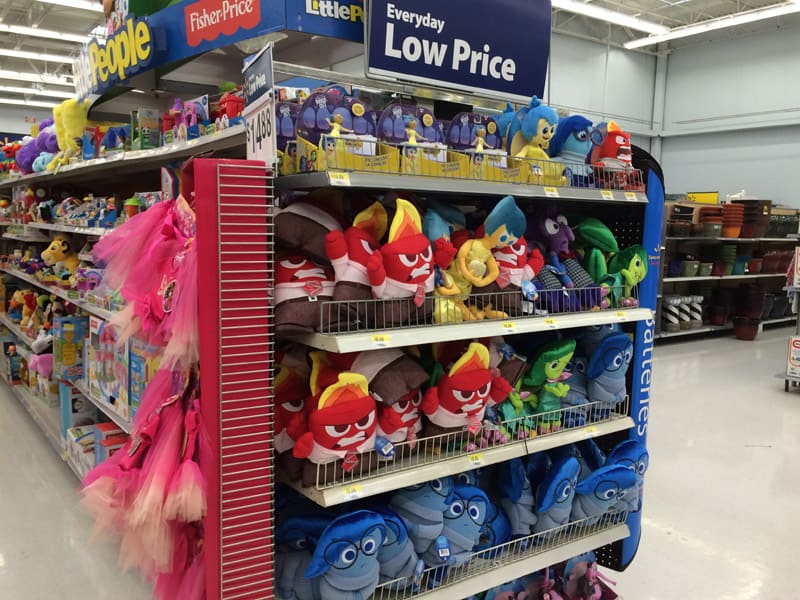 We brought the boys to Walmart and let each of them pick out their own character from the movie. It wasn't the easiest decision they've ever made, that's for sure. There was a lot of choosing and putting back then choosing again.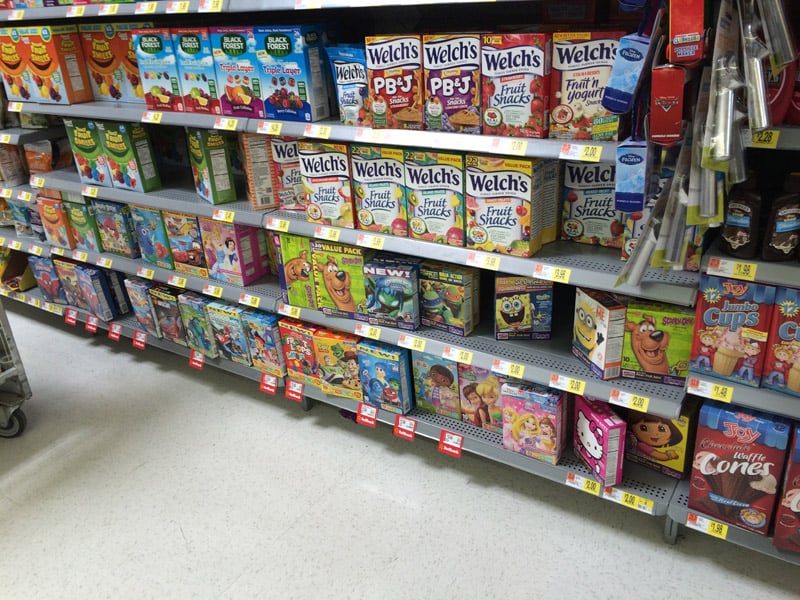 We also picked up Kellogg's Inside Out fruit snacks while we were there. Such a cute little snack that could also work as a little lesson about emotions!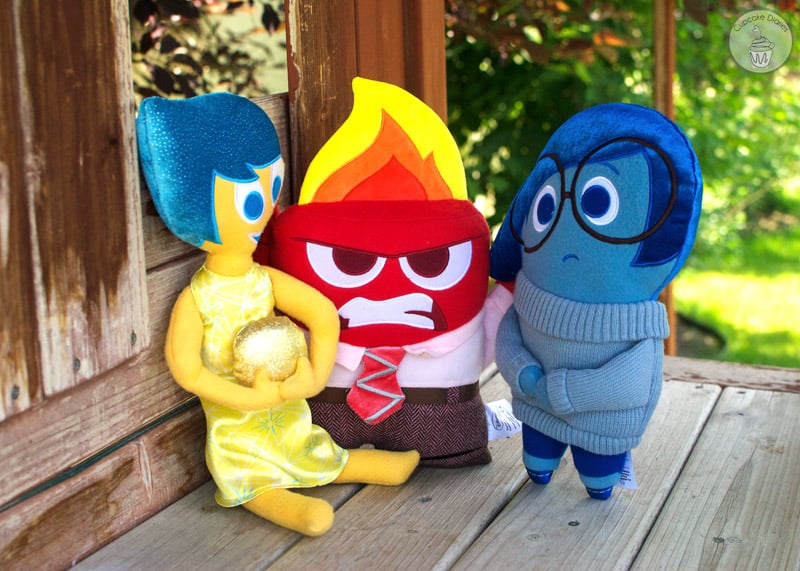 They ended up with these three buddies: Joy, Anger, and Sadness. When the boys couldn't decide which characters they wanted, we decided to turn it into a lesson by talking to them about the emotions they feel the most. Joy is an emotion they feel most of the time while Anger and Sadness are two that they feel but want to learn to cope with and work through.
The kids first helped me put the cupcakes together and we talked about each of the movie characters and what their names mean. That opened up a lot of questions from my five year old! I loved being able to have that conversation with him and pick apart the emotions he feels on a regular basis.
While the cupcakes were cooling, we sat down with their new plush toys and they held each one while we talked about them. We started with Anger for my five year old and discussed ways that we can control it. We also decided on the idea that when my son gets angry, he has to hold Anger and sit in our front room so we can talk about it calmly.
My three year old comes up to me daily and tells me that he's sad. We decided that when he says that he's sad, we will find Sadness and sit down together to talk about why he's sad.
The boys were really excited to start utilizing these plushes when they're feeling certain emotions. And this system came into play really quickly when my five year old wanted to eat a cupcake before dinner and threw a fit! The Anger plush worked really well when we talked to him about it.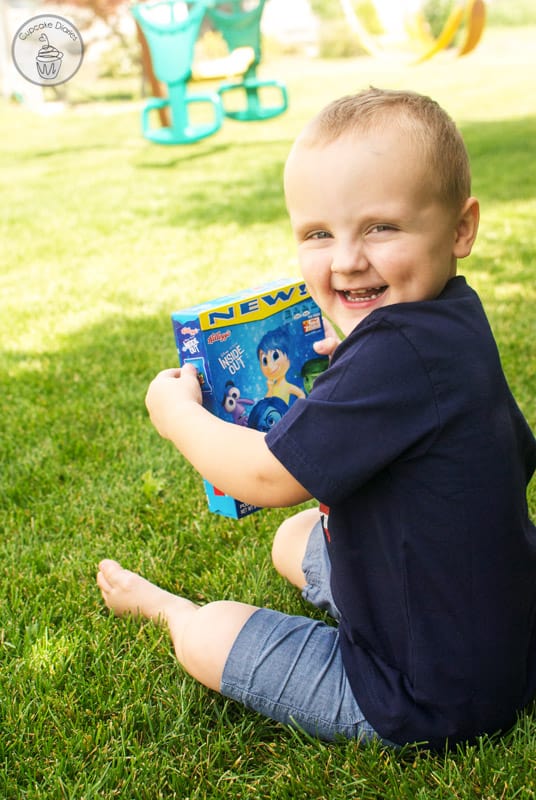 We came home with the fruit snacks and the kids went crazy. My middle kiddo kept staring at the box. Before I took this picture, he was facing me while holding the box and looking at it. When I asked him to turn the box around, he turned his entire body around. I laughed, he laughed, and then I snapped this picture. Silly boy.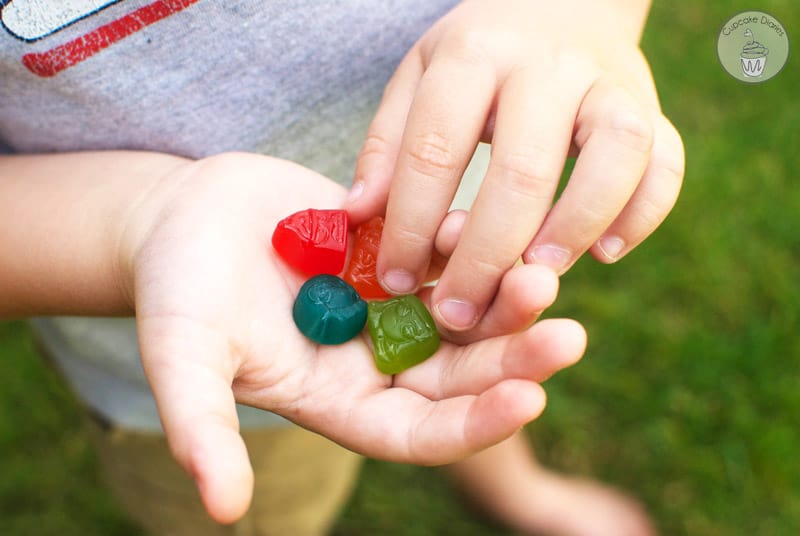 These fruit snacks are pretty great for little lessons about emotions, too. They're all colored according to the character. We had a little chat about each emotion before my kids couldn't handle it anymore and wanted to eat them.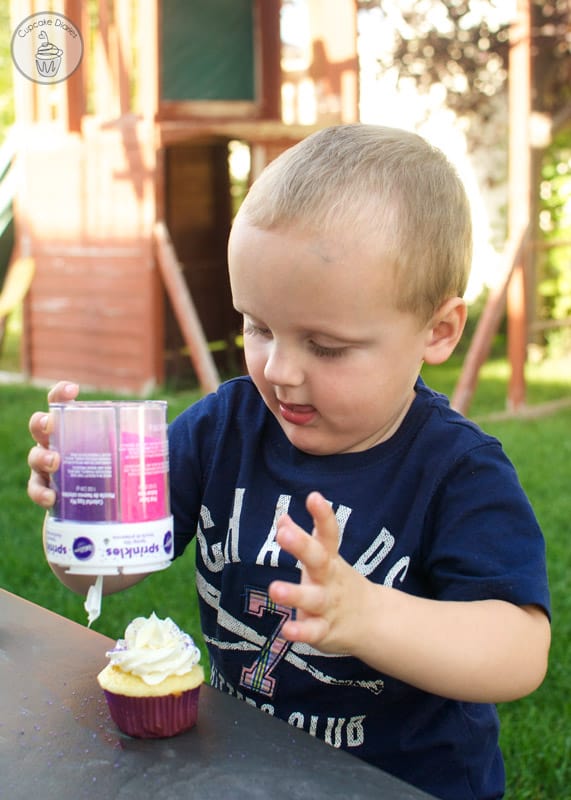 Time for cupcakes! My three year old picked a purple cupcake to decorate. We talked about fear and what it means to be afraid.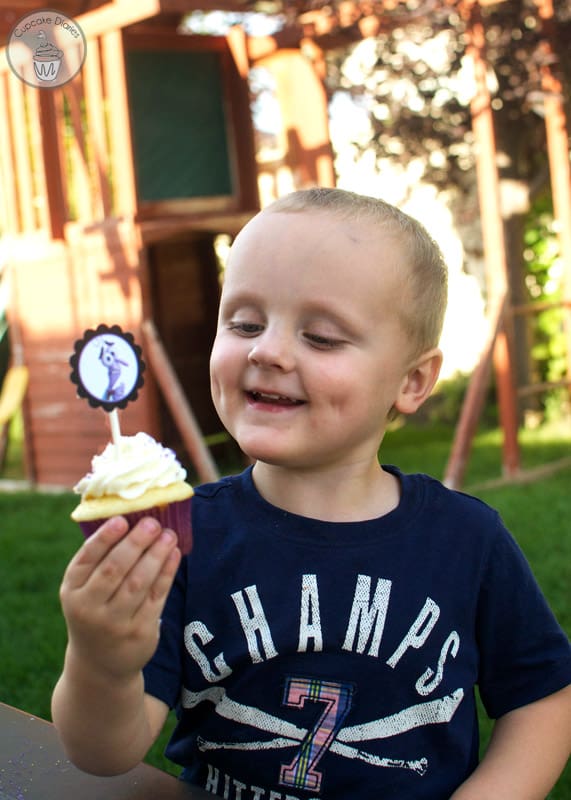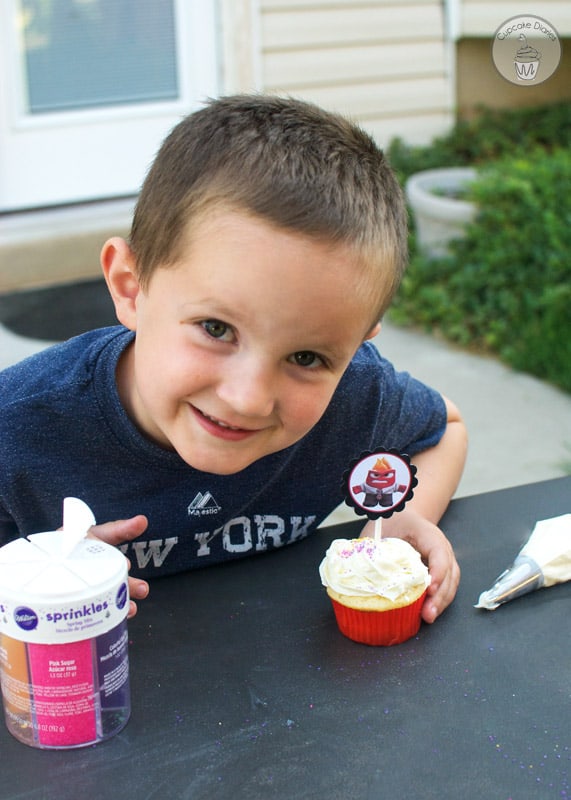 I wasn't surprised when my five year old chose the red cupcake and Anger! I'm so glad that he's been so interested in learning about Anger and what to do when he gets angry. It's an emotion that we've really been working with him on and I'm excited to see the Anger plush take a roll in the process.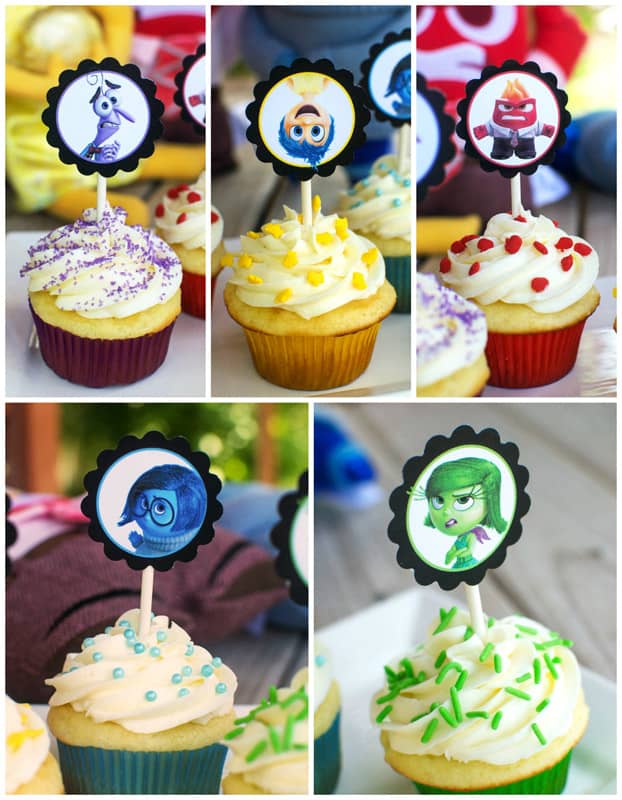 Inside Out Cupcakes
Ingredients
24

multi-colored cupcake liners

1

box vanilla cake mix

plus extra ingredients to make it

2

cans vanilla frosting

multi-colored sprinkles to match each emotion's color
Instructions
Prepare cupcakes as directed on the box. Bake and set aside.

After the cupcakes have cooled, frost each one using a 1M star tip. Add sprinkles to each cupcake to match the color of the cupcake liner.

Tape toppers to sucker sticks and insert into frosted cupcakes. Serve and enjoy!
These toppers and the darling characters on them are such a fun way to teach the kiddos about emotions! They're also perfect for an Inside Out birthday party. You can have the download for free! You'll get a sheet of 12 printable tags. Click HERE to go to the download page. Print on cardstock for best results. Punch out each topper with a 2-inch scallop punch (as seen above) or 1 3/4-inch round punch. Or cut them out by hand. Tape each topper onto sucker sticks.
Have you seen the Inside Out movie? What did you love about it?