This post has been written by me on behalf of Buzz + Bloom Honey. All opinions are 100% mine. #BuzznBloom #ad
Flaky biscuit dough is slathered in a sweet honey glaze and baked to golden perfection. Your Sunday dinner needs these Honey Glazed Biscuits!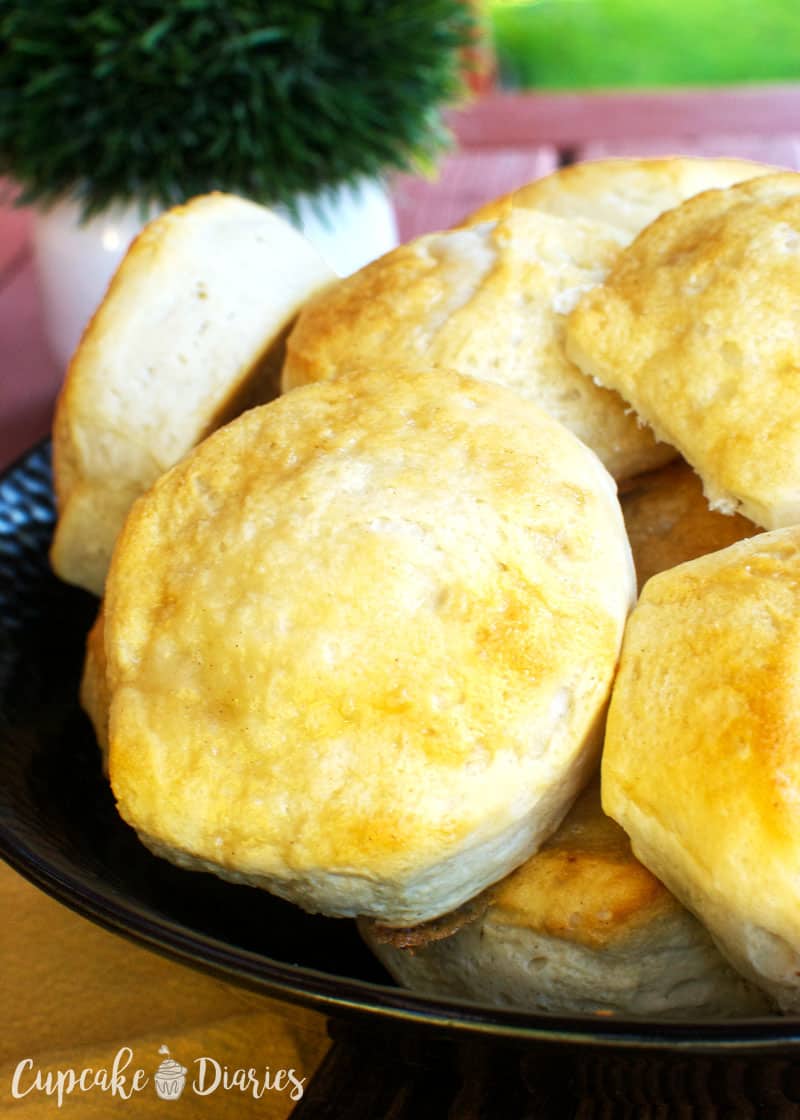 When I was a kid my mom always served warm biscuits and honey with Sunday dinner. Biscuits were probably my favorite part of Sunday dinner. Last week I had the opportunity to try Buzz + Bloom honeys and I knew exactly what I wanted to make. These Honey Glazed Biscuits bring the flavor of my childhood Sunday dinners into one yummy biscuit. And all I can say is that you're going to absolutely love these biscuits.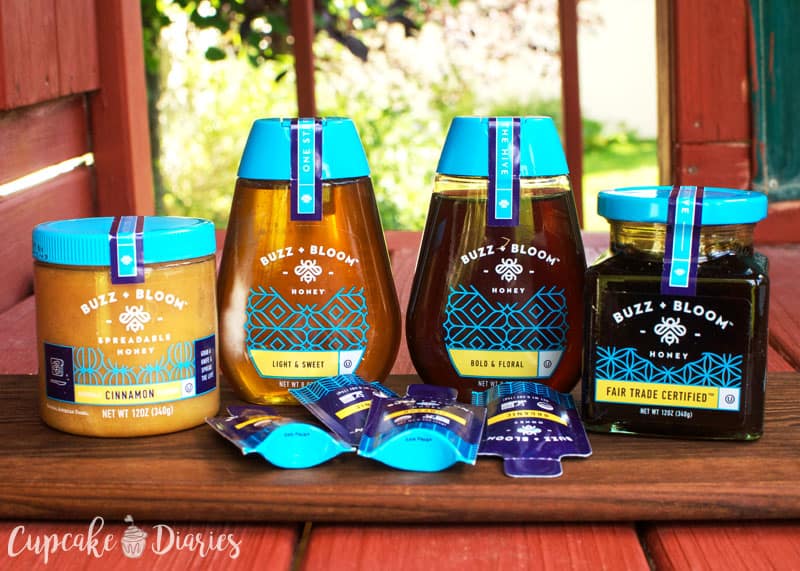 When you use Buzz + Bloom Honey on toast, in a savory dish, or in a dessert, you can just tell you're getting quality honey. It tastes like it was made well. It just tastes natural and good! Buzz + Bloom honeys are sourced from trusted beekeepers in the United States, Brazil, Vietnam, Ethiopia and around the world, delivering a unique taste experience in each and every variety.
Real honey has natural pollen in it. Buzz + Bloom Honey gently strains its honey, ensuring that it retains natural pollen. Buzz + Bloom honeys are packed in low temperature environments and never over-heated, which helps maintain the vital enzymes and antioxidants that make honey a true superfood.
Here's a look at what's pictured above:
Buzz + Bloom Spreadable Honeys are perfect for spreading, dipping, and spooning. Enjoy them on toast, apple slices, or right out of the jar. Try all four all-natural flavors: 100% Pure Honey, Almond, Blueberry and Cinnamon. I used Cinnamon in the biscuit recipe and it was divine!
Buzz + Bloom Organic Non-GMO Single-Serve honey packets fit perfectly in handbags, lunch boxes, desk drawers and more. It's the perfect on-the-go all-natural sweetener for tea/coffee, on pastries or alone for a sweet treat. My husband took one to work the other day and he said it was so good on the rolls he ate.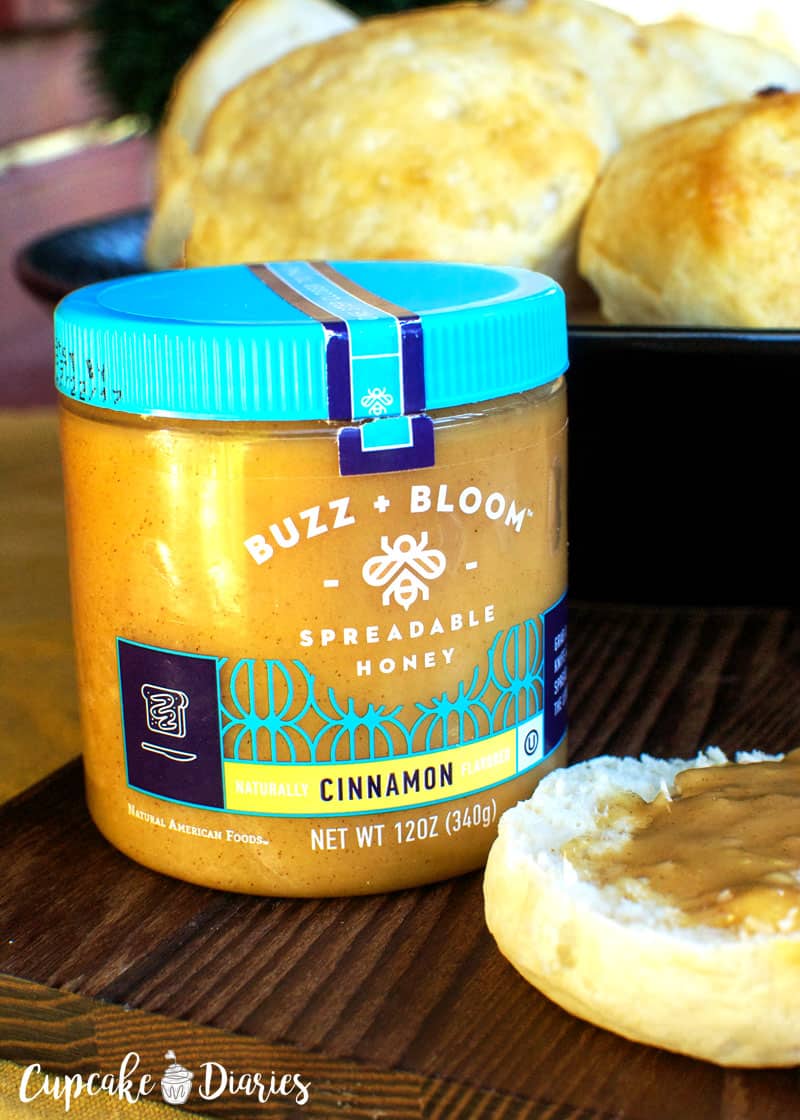 While I used the Cinnamon Spreadable Honey for the biscuits, we also spread it on the biscuits with a little bit of butter. It was so good! And now we're spreading it on everything.
Honey Glazed Biscuits
Ingredients
3

8-count cans biscuit dough

1/4

c.

sugar

2

Tbsp

butter

melted

2

Tbsp

Buzz + Bloom Cinnamon Spreadable Honey

1

egg white
Instructions
Combine sugar, melted butter, honey, and egg white in a mixing bowl; set aside.

Place 8 biscuits on an ungreased cookie sheet. Use a basting brush to brush glaze onto each biscuit. Bake 13-15 minutes at 350° until biscuits are a golden brown on top. Repeat with remaining biscuits.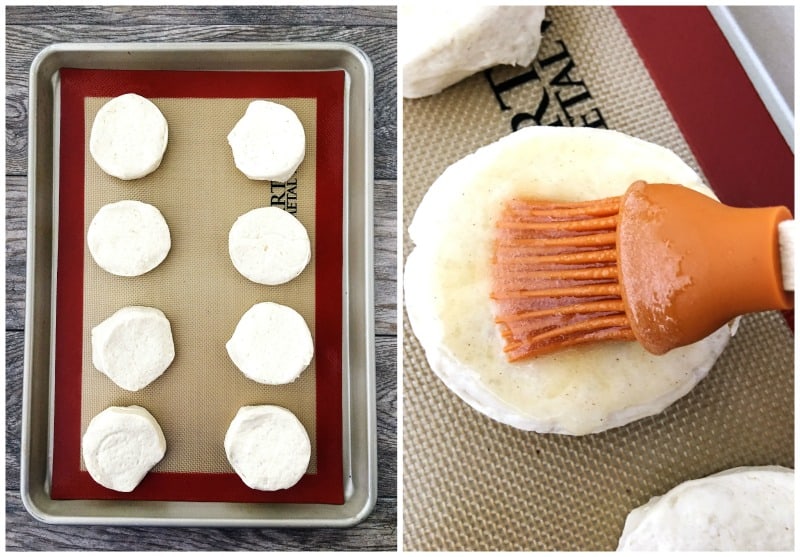 It's as easy as placing the biscuits onto the pan and brushing that fantastic honey glaze on top. Yummy yummy!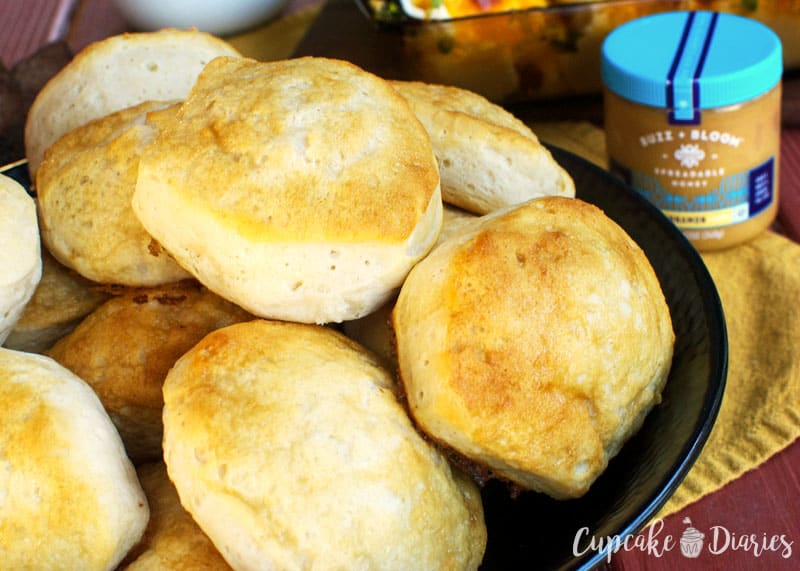 I hope you love these biscuits as much as we do!
You can find Buzz + Bloom honeys nationwide via BuzzAndBloomHoney.com and at select retailers in 14 all-natural varieties, including Organic Non-GMO, Raw & Unfiltered and Fair Trade Certified.
Committed to protecting the health and vitality of the honeybee population, Buzz + Bloom Honey proudly supports Planet Bee Foundation, a nonprofit organization helping to heighten awareness of the struggling honey bee population through research, education, and community stewardship.
You can follow Buzz + Bloom Honey on Facebook, Twitter, and Instagram for more information about this fantastic honey as well as delicious recipes!