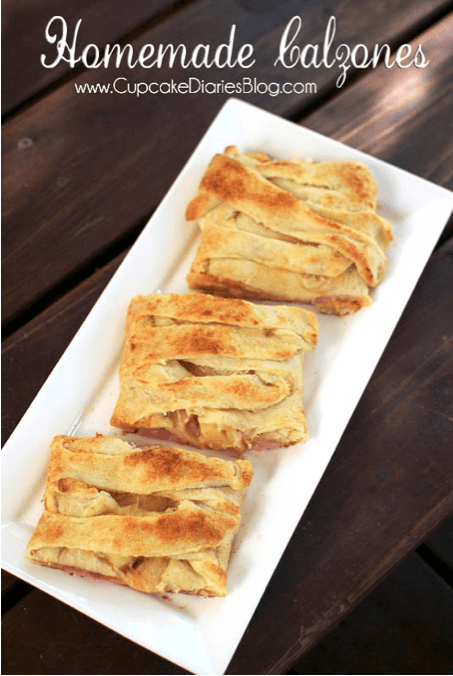 We love making pizza for dinner. Homemade Calzones are a really fun and easy take on pizza and my kids love them! I saw this idea over at
Ready, Set, Eat
when I came across a yummy recipe for another type of calzone. We did our own take on calzones at home and they've become a favorite!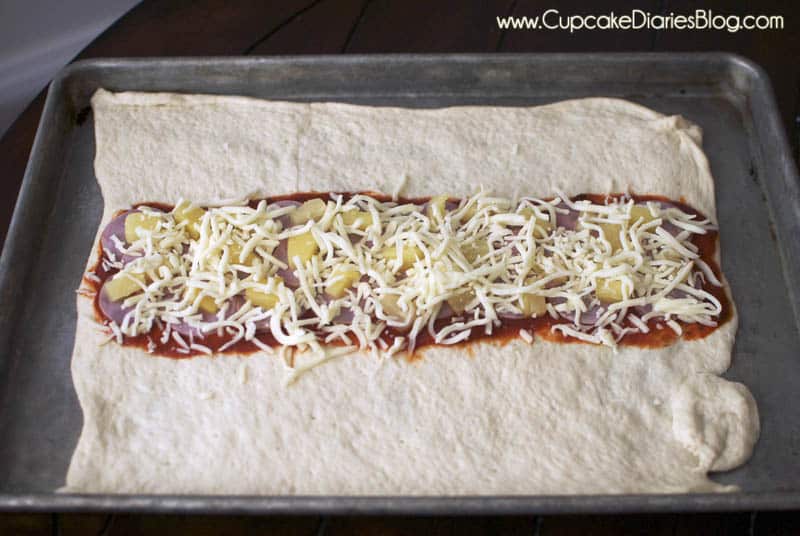 Homemade Calzones are really easy. Flatten out pre-made pizza dough on a cookie sheet and spread pizza sauce down the middle third. Then add your toppings right over the sauce.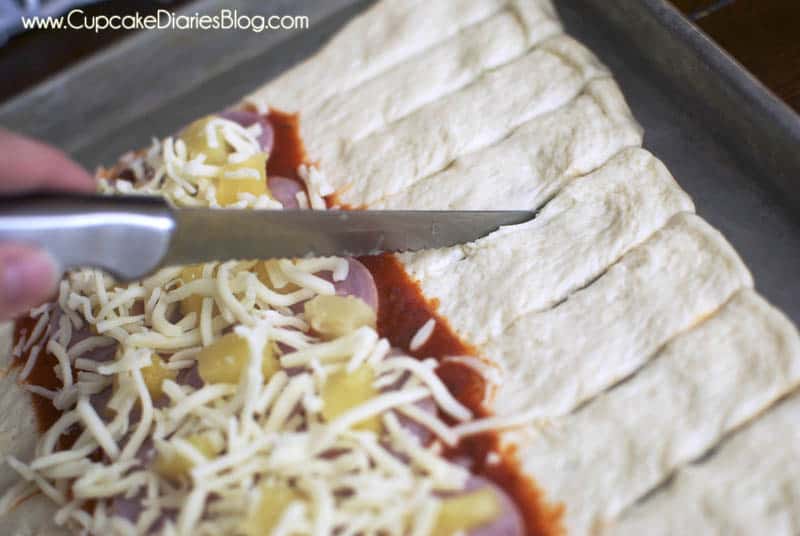 Make one-inch cuts from the outer edge of the dough down to the toppings. This is how you're going to create the strips to braid.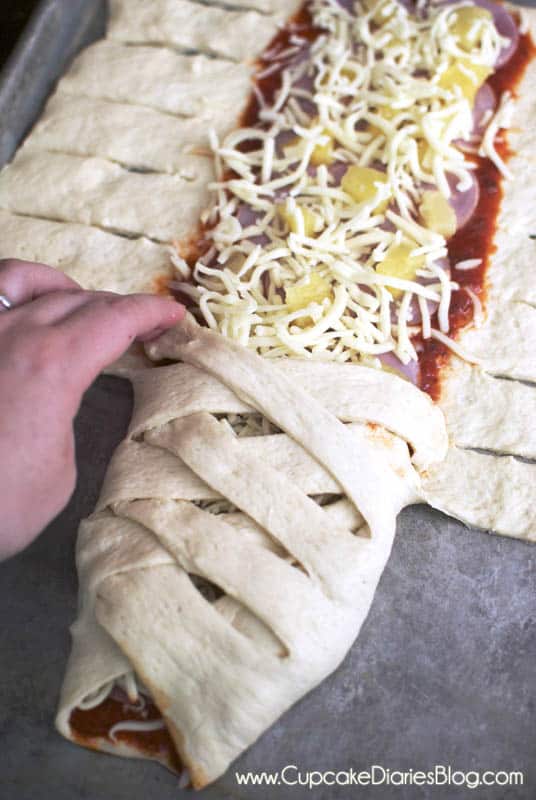 Criss cross each strip to cover the toppings until you've come to the end of the calzone. And that's it! Throw on a little egg wash and bake away!
You can do so much with these calzones and come up with all kinds of flavor combinations. My little family loves Hawaiian style, but I'm looking forward to trying a BBQ chicken one of these days!
1 Pillsbury thin crust pizza dough
1/2 – 3/4 c. pizza sauce
1/2 – 3/4 c. grated mozzarella cheese
1 pkg canadian bacon slices
1 c. pineapple chunks
1 egg, lightly beaten
Preheat oven to 400°. Flatten pizza dough on a greased cookie sheet. Spread pizza sauce down middle third of the dough; add toppings right over sauce.
Cut one-inch slits from outside of dough to pizza sauce and toppings all the way down both sides of dough. Criss cross the dough strips to cover toppings.
Brush dough with lightly beaten egg. Bake 12-14 minutes, or until calzone is a nice golden brown color on top.