Halloween Graveyard Cheesecake Dip is a smooth and chocolatey dip that you can easily serve to a crowd this Halloween! So many fun Halloween elements!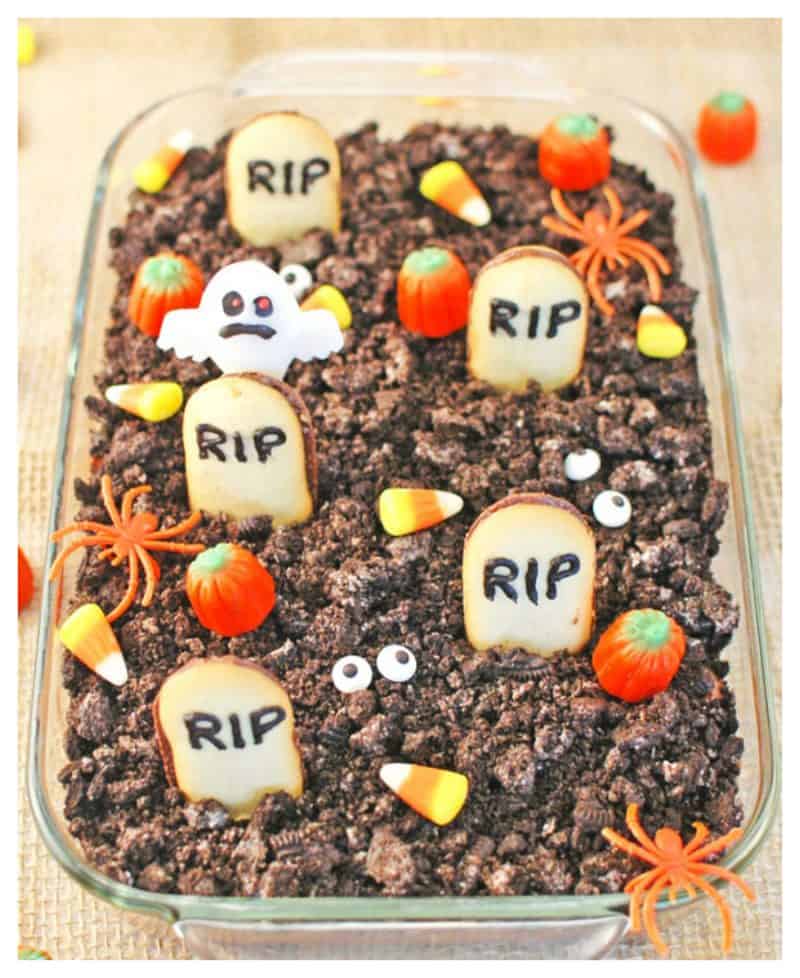 Nothing makes me happier at Halloween than a dessert covered in all the Halloween things. Candy corn, candy eyeballs, tombstones…This dip visually has it all! Then you dive into that fantastic chocolate and Oreo cheesecake dip and your life changes forever. That is one tasty and festive combination right there! You've got to have this dip at your Halloween celebration this year. Yum!!
Click HERE to get the recipe for Halloween Cheesecake Dip from Saving Cent by Cent!
And come back tomorrow for a whole new Halloween recipe. You don't want to miss it!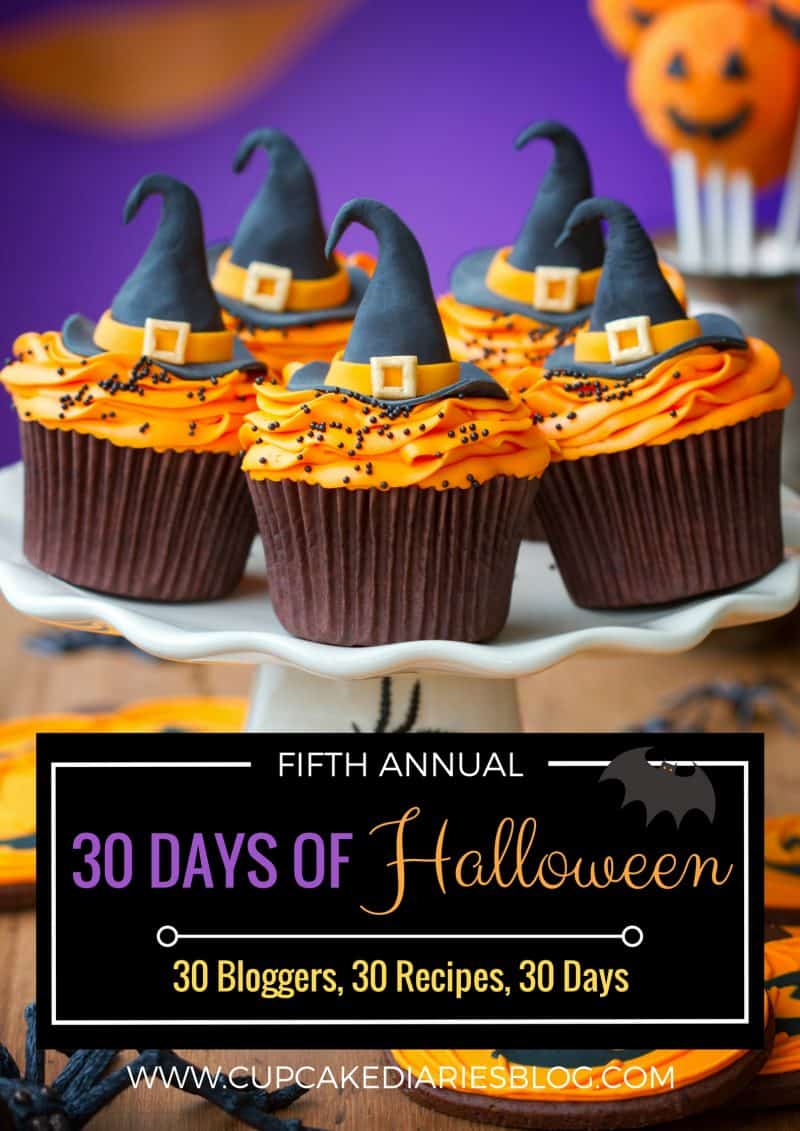 This recipe is part of "30 Days of Halloween" 2017 here at Cupcake Diaries.
Take a look below at the other fun and festive recipes featured in this year's series!