I don't know how many times I've needed to cut a recipe in half and have had to look up different measurements to do it. Those days are over! To start off this new year, I vow to never have to look up those measurements again.
I decided to make a printable guide (inspired by He and She Eat Clean) that I could print and tape to the inside of a kitchen cabinet door or the pantry door. I have a feeling this little thing is going to save me a lot of hassle!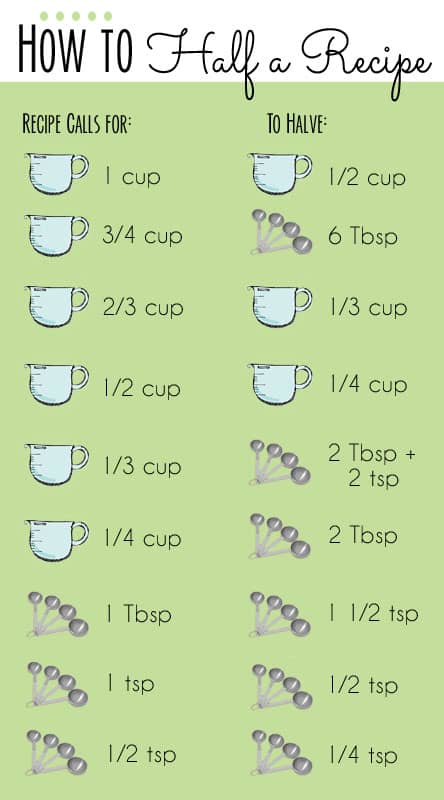 You can easily have this guide to put in your kitchen, too. Just save it as a photo to your computer and you're all set!
And if you want to start menu planning this year, head over and download one of my FREE weekly menu planners!