I don't know how many times I've needed to cut a recipe in half and have had to look up different measurements to do it. Those days are over! To start off this new year, I vow to never have to look up those measurements again.
I decided to make a printable guide (inspired by He and She Eat Clean) that I could print and tape to the inside of a kitchen cabinet door or the pantry door. I have a feeling this little thing is going to save me a lot of hassle!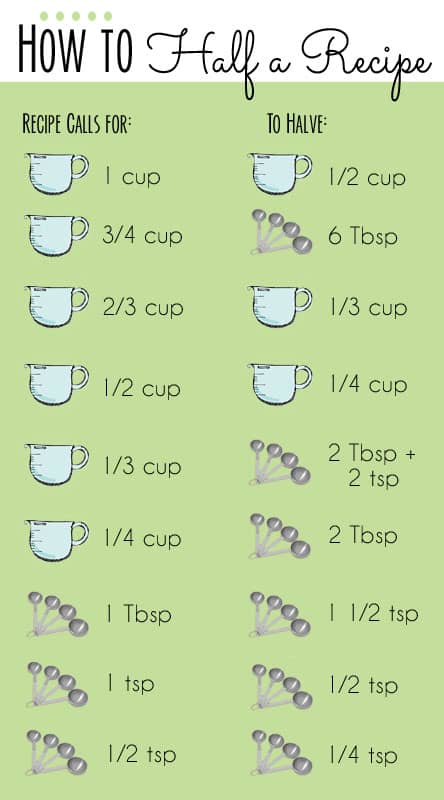 You can easily have this guide to put in your kitchen, too. Just save it as a photo to your computer and you're all set!
And if you want to start menu planning this year, head over and download one of my FREE weekly menu planners!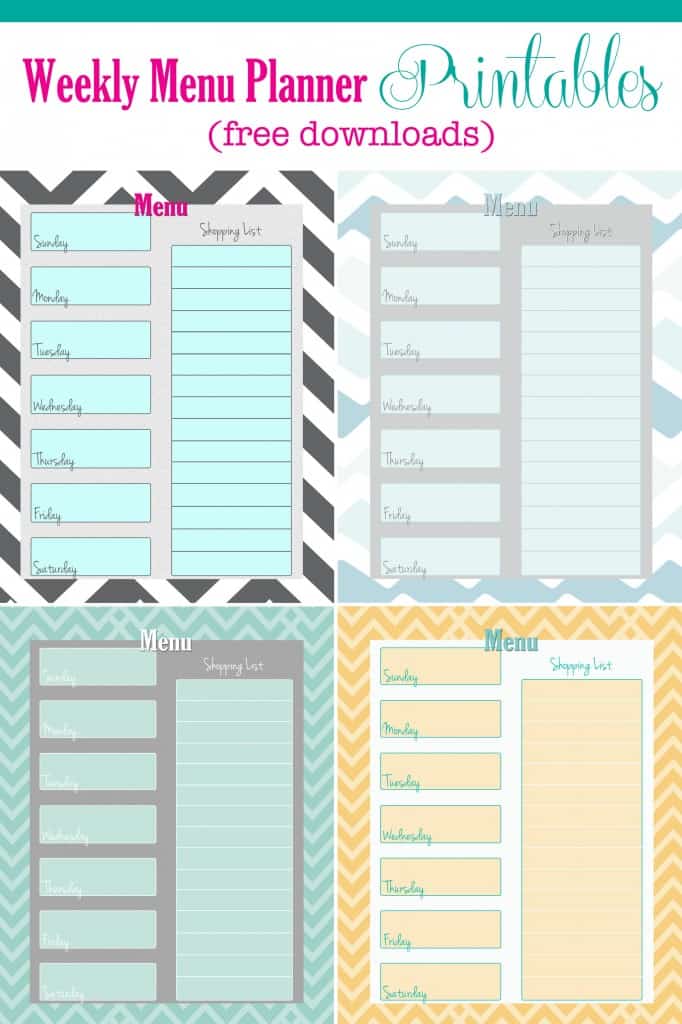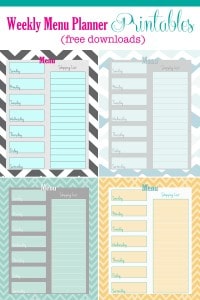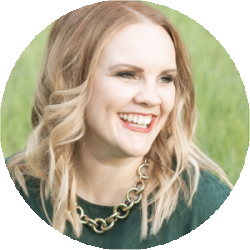 Alli is the food blogger and photographer behind Cupcake Diaries. Nestled in Northern Utah with her four young boys, hubby, and a full pantry, she loves baking all kinds of treats as well as quick and easy meals for her family. What started out as sharing a few recipes with family members here and there soon turned into a full-functioning recipe blog with readers from all around the world! Alli is a full-time mom who enjoys music, holidays, and spending time with her family.