We spent three full days in Idaho for Thanksgiving and it was wonderful! I hope you all had as good a Thanksgiving as we did. Talk about a great weekend with tons of food and family. I'm already looking forward to Christmas time and all the yummy treats and goodies, as well as more time spent with family and friends.
Yesterday I had the awesome idea to stay off the internet all day and read a book in my free time instead. That lasted until noon when I realized it was Cyber Monday and I was missing out on a bajillion sales going on. It took about 30 minutes for me to hop online and do a little shopping, only to check three more names off our gift list. It felt awesome! We are so close to being done with Christmas shopping. How's the Christmas shopping going for you?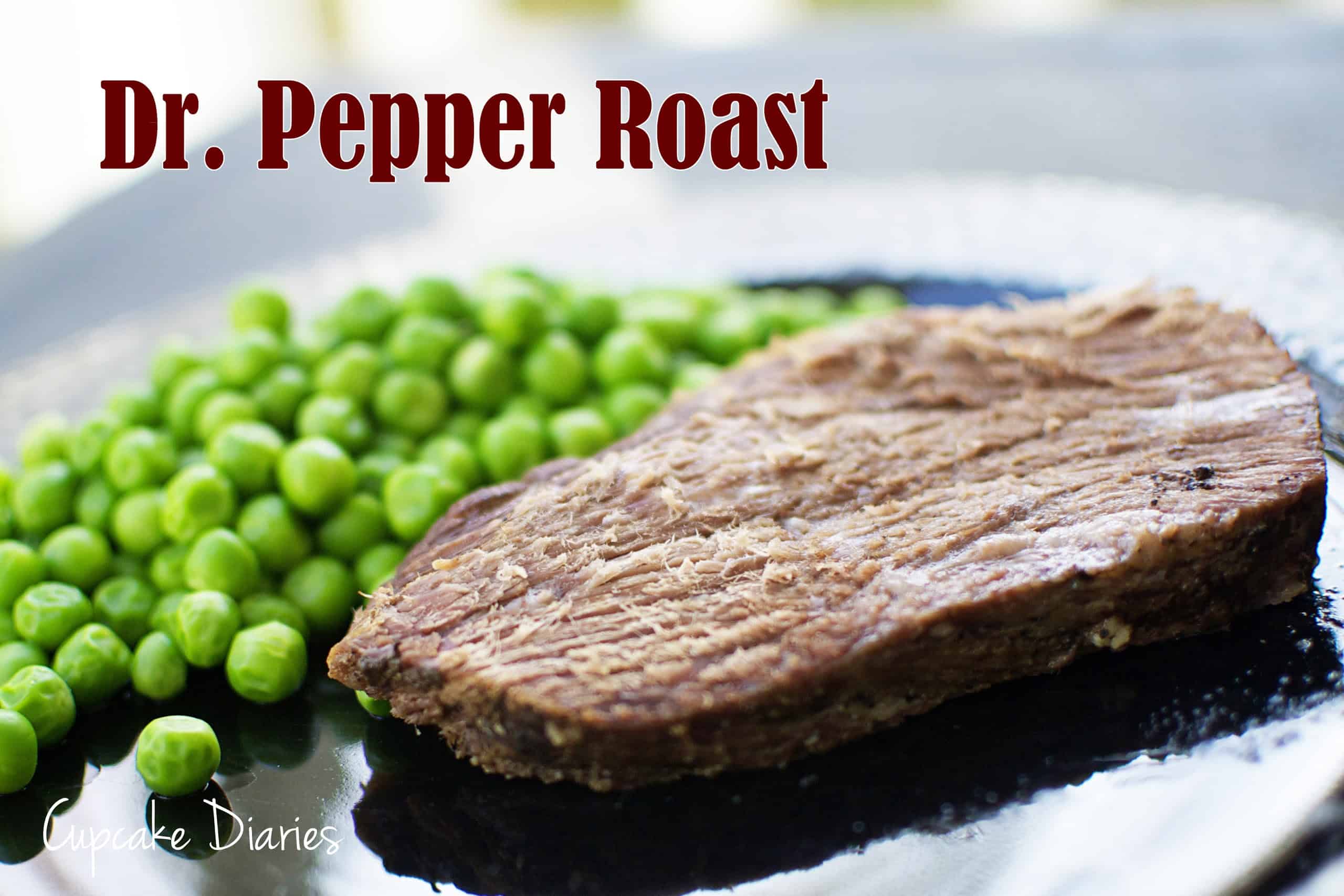 Now on to talking about this delicious roast. I honestly think this is the best tasting roast I've ever had. It's so flavorful and moist! And this recipe is yet another crock pot recipe so it has little to no prep work. Score! Such a good meal.
I can read the minds of some of you who don't like Dr. Pepper. I noticed on the blog where I found this recipe that a lot of people were considering making the roast with a different soda. For example, Coke, because they don't like the taste of Dr. Pepper. When the roast is cooked it doesn't taste like it's been sitting in Dr. Pepper. It has a sweetness with all the richness of the beef. It's just wonderful, I tell you. I don't know how else to describe it. I recommend giving it a try with Dr. Pepper, even if you don't drink it. The flavor will not disappoint!
Tip: Next time I will inject some of the juices into the roast before I cook it for added flavor.

Dr. Pepper Roast
Add a Pinch
1 (3-5 pound) beef roast
1 can (12 oz) Dr. Pepper
1 c. water
2 dashes Worcestershire sauce
1-2 Tbsp salt
pepper
3 cloves garlic, minced
Place the roast in your slow cooker. Pour all other ingredients over the roast. (Sprinkle pepper over roast till desired amount is achieved.) Cook for 5 – 5 1/2 hours* on low. Serve warm with juices poured over the top.
* The original recipe says to cook the roast for 7 hours, but any time I've cooked a roast in the crock pot for that long it ends up dry. I like my roasts with a slight bit of pink in the center so I cook for 5 hours.