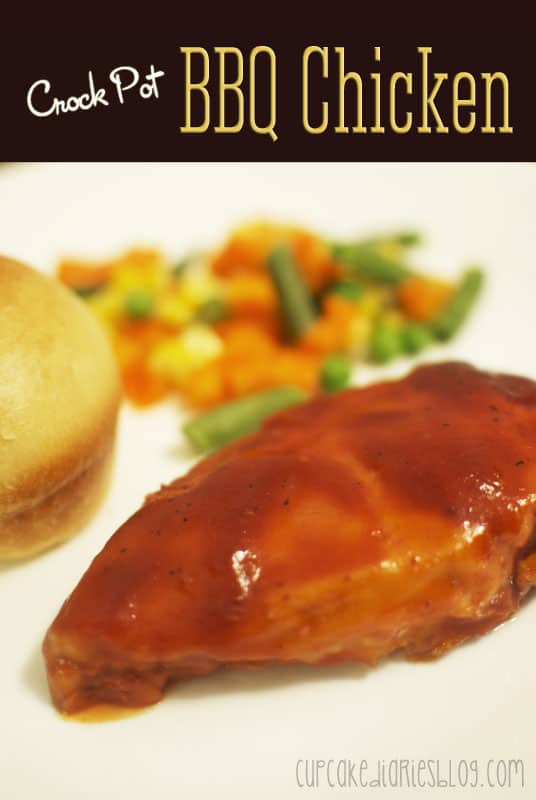 Just last week I was sitting up to the counter top in my usual spot making a grocery list. It was 2:00 in the afternoon and I was still in my pajama pants, no hair or makeup done. And all I could think about was what I was going to make for dinner that night. I had NO idea. And part of my grocery list was going to be ingredients for dinner. I was drawing a complete blank, and all I could think about was getting ready to go to the grocery store, hauling the kids with me, and getting back to make dinner. Ugh.
Then I remembered I had a bag of Rhodes dinner rolls in the freezer. Great! I could start with rolls. But what in the world was I going to put with the rolls? I pulled the rolls out of the fridge to rise, then I saw a big bag of individually wrapped frozen chicken breasts I had bought from Costco. And for some reason, thinking of the rolls again made me think of eating barbecue chicken at a restaurant. Boom! Barbecue chicken it would be.
Things got even better when I realized every ingredient I wanted to use for this crazy good and crazy easy chicken was in my pantry. It. Was. Awesome. I tossed everything in the crock pot and went on with my day, pajamas and all.
This chicken is so moist and flavorful. I've made barbecue chicken recipes that have had hardly any flavor and it's so disappointing. But this chicken has so much flavor and it's so juicy. Both the kids loved it, which is pretty big! I'll be making this chicken again and again!
Crock Pot BBQ Chicken
3-4 boneless skinless chicken breasts, frozen
1/2 bottle Sweet Baby Ray's barbecue sauce
1/8 c. brown sugar
1/8 c. vinegar
1/4 tsp. garlic powder
Combine BBQ sauce, vinegar, brown sugar, and garlic powder in a bowl. Place chicken breasts in the crock pot and pour sauce over it. Cook on low for 3 1/2 to 4 hours. Serve hot with rolls! 😉