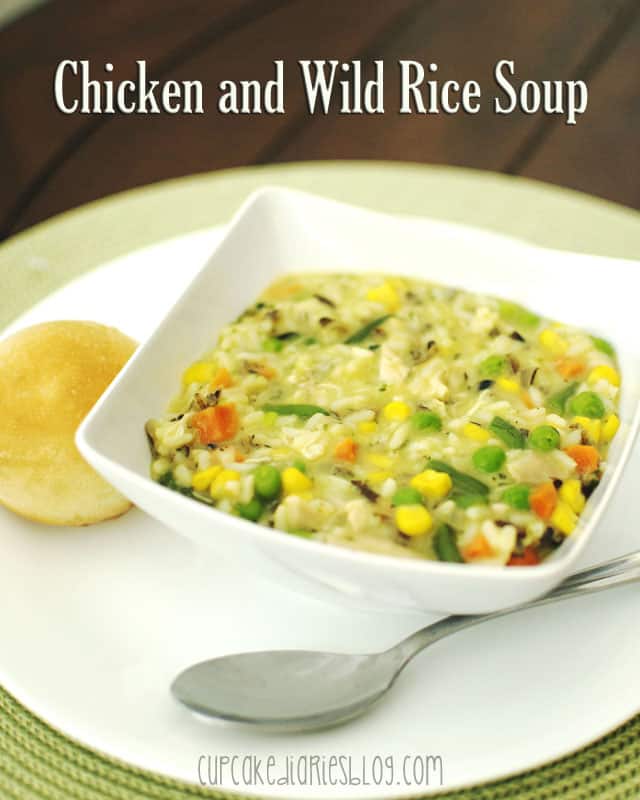 Soup season is in full swing, so we're cooking up a soup storm over here! January means cold, and that means soup for dinner. I love Chicken and Wild Rice Soup. My mom makes it for our family and we all just love it. Plan on having a warm and cozy family dinner with this soup! This recipe makes a nice big pot of soup for really yummy leftovers. It also freezes really well if you want to save it for longer!
This soup is so yummy and comforting to the body and soul! Seriously. If you want to kick this dinner up a knotch, throw in some fresh baked bread to go with it! You can find a great and easy recipe
here
.
Chicken and Wild Rice Soup
1 c. chicken, shredded
1 Tbsp chicken base, or 2 cubes
2 cans cream of chicken soup
5 2/3 c. water
1 small box Uncle Ben's long wild rice
1 small bag frozen mixed vegetables
In a large pot combine water, chicken base, and wild rice (including seasoning packet). Bring to a boil.
After it starts to boil, reduce the heat and cover to cook the rice according to time on the box. Add the vegetables and cook for 10 more minutes.
Add the soup and the chicken. Stir until everything is heated.