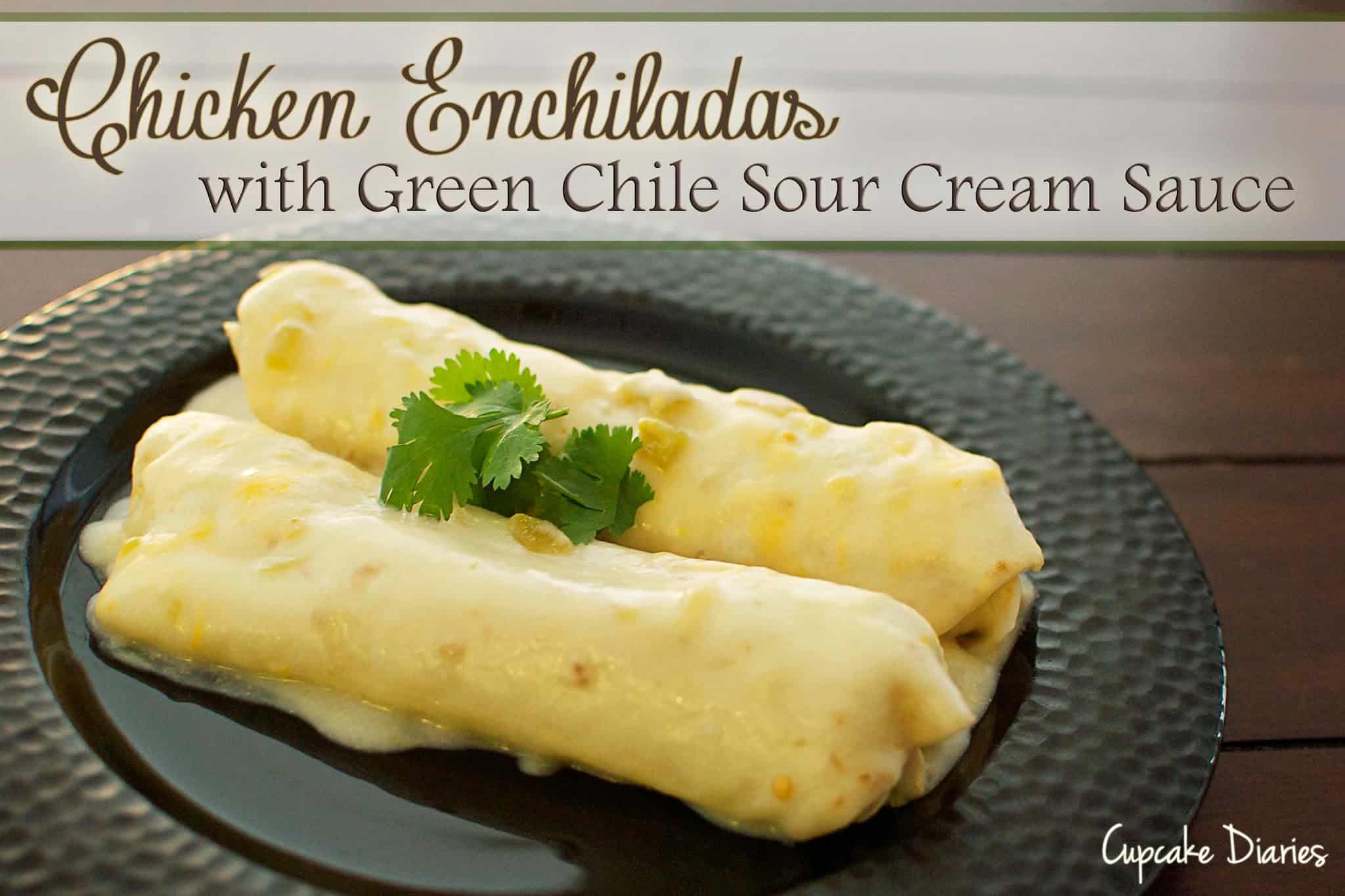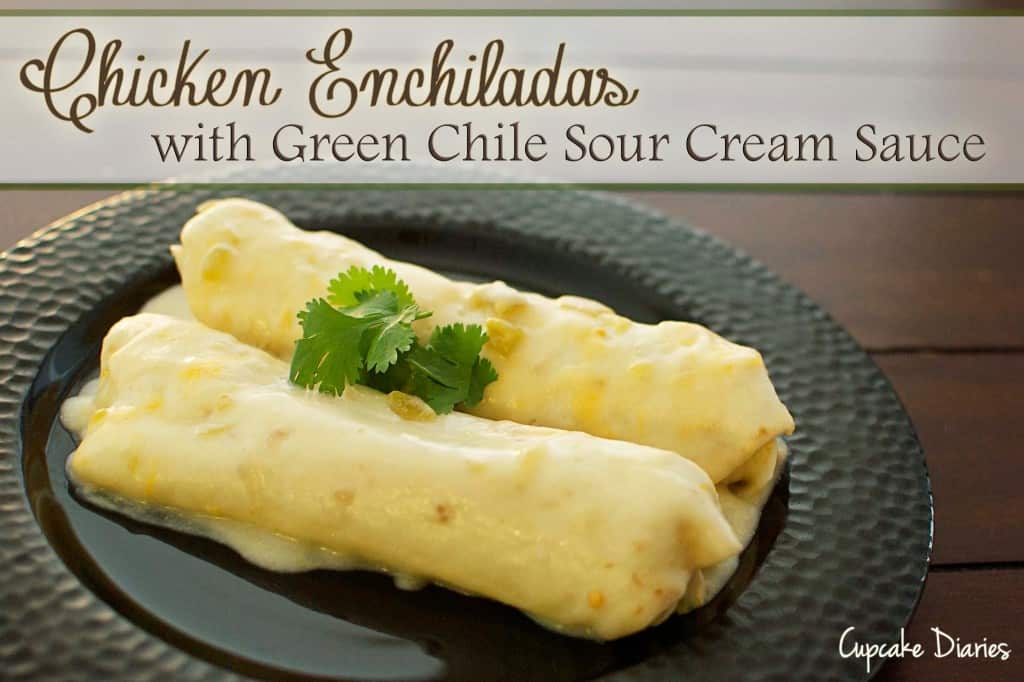 I love making enchiladas for dinner! They're so easy and everyone loves them. I ran across this recipe and had to try it. We ended up making these twice because we weren't big fans of the flavor the first time around. I actually liked them more than my husband did. But if truth were told, there just wasn't a lot of flavor. So we made them a second time and decided to add some green chile enchilada sauce to the filling. That made a HUGE difference! We loved them after that.
So now the choice is up to you! Take a look at the recipe and decide what route you'd rather go: add the enchilada sauce or keep it out. You can also add another can of chilies to the sauce if you'd rather add more flavor that way. If you happen to do something different to these enchiladas, I want to know about it! I'd love for you to come back and leave a comment saying what you did differently!
Chicken Enchiladas with Green Chile Sour Cream Sauce
adapted from Let's Dish
8 soft flour tacos, medium size
2 c. shredded Monterrey jack cheese, divided (I used colby jack and it was good!)
2 c. cooked chicken, shredded (I recommend using a rotisserie chicken for extra flavor.)
3 Tbsp butter
3 Tbsp flour
2 c. chicken broth
1 c. sour cream
1 can (4oz) diced green chilies
1 c. green chile enchilada sauce (optional)
cilantro, for garnish (optional)
Preheat the oven to 425 degrees. Spray a 9×13 glass baking pan with cooking spray and set aside.
Mix the chicken together with 1 cup of cheese and the enchilada sauce. Distribute the mixture evenly amongst all the tortillas. Roll up and place seam side down in the greased pan.
Melt the butter in a large saucepan. Add the flour and cook for 1 minute, stirring the entire time. Add the chicken broth and whisk till smooth. Continue cooking over medium heat until thick and bubbly. Stir in the sour cream and diced green chilies.
Pour the sauce en an even layer over the enchiladas. Sprinkle with the remaining cup of cheese. Cover with foil and bake for 20 minutes, or until golden and bubbly. Sprinkle with cilantro just before serving.