This shop has been compensated by Collective Bias, Inc. and its advertiser. All opinions are mine alone. #GladToGo #CollectiveBias
Juicy grilled chicken, crispy bacon, creamy ranch dressing, and provolone cheese is sandwiched between two slices of ciabatta bread and served hot or cold. This is a great sandwich for a picnic or other outdoor activity!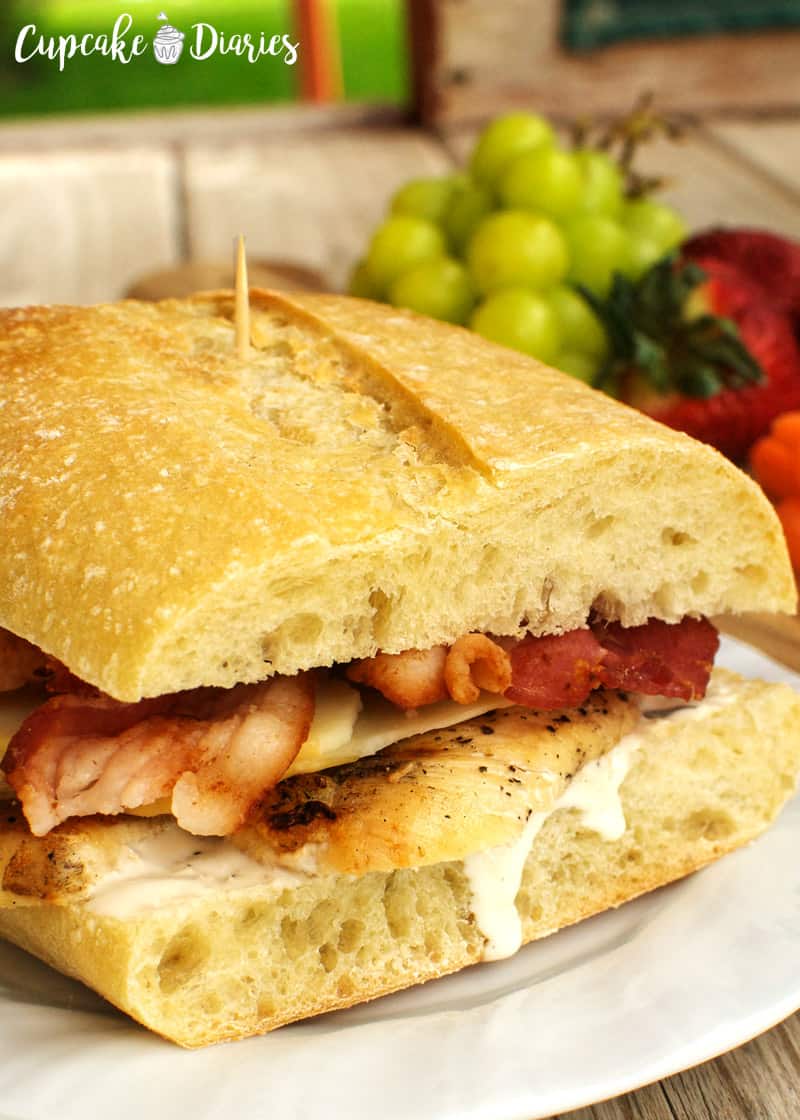 We've reached the time of year when my kids don't want to do anything but be outside. They could spend all day outside with breaks for meals and a drink of water. My kids love the summertime! Just recently my three year old asked me if we could go on a "pipnic" to the park and I thought it would be really fun to make it a family activity after their dad got home from work. My kids were over the moon for their Chicken Bacon Ranch Sandwiches, but also the way I packaged everything up.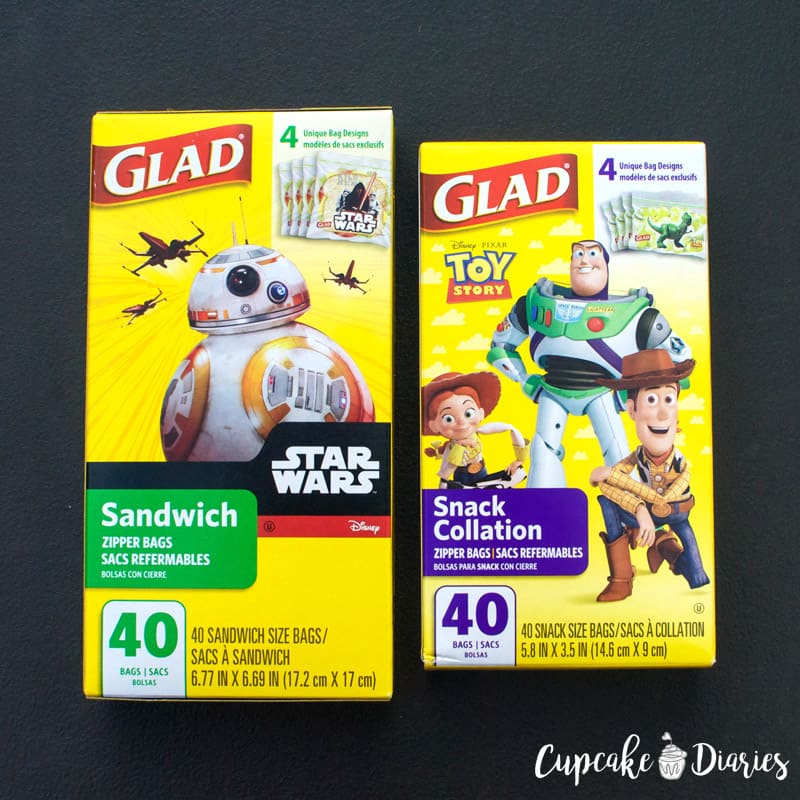 My boys first saw the packaging for these Glad sandwich and snack bags with some of their favorite characters on the box and they were so excited.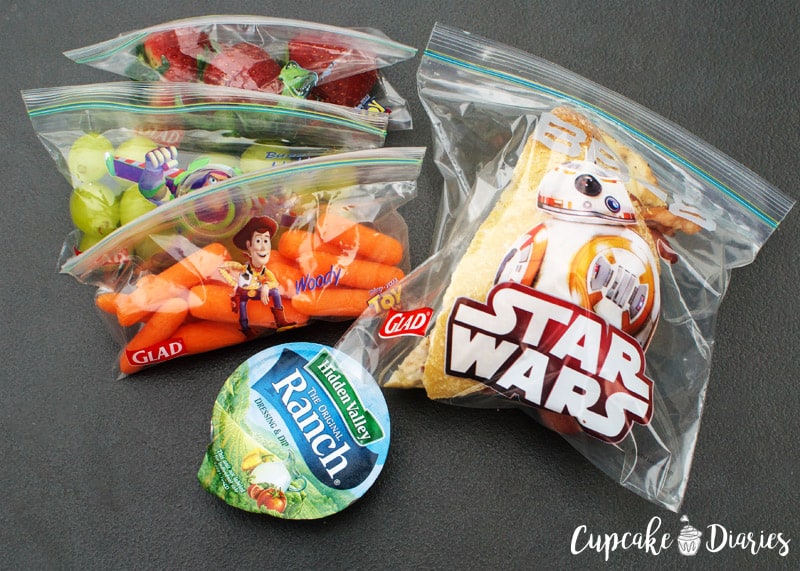 Then I got their food packaged up and I thought they were going to lose their minds. Some of their favorite characters from their favorite movies were on the bags and it made eating their dinner that much cooler and more fun.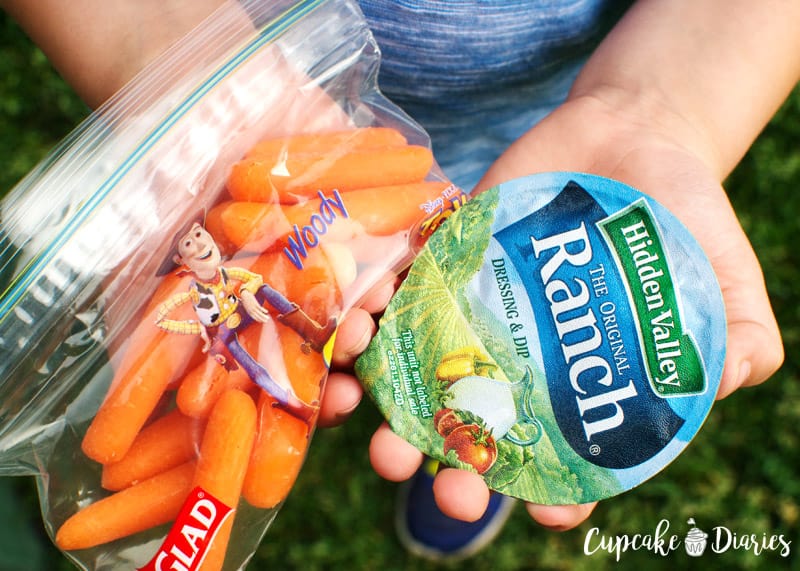 My Hidden Valley Ranch-loving children were also excited about the to-go cups of Ranch they each got with their dinners. Each of them got their very own to dip their snacks in. No sharing!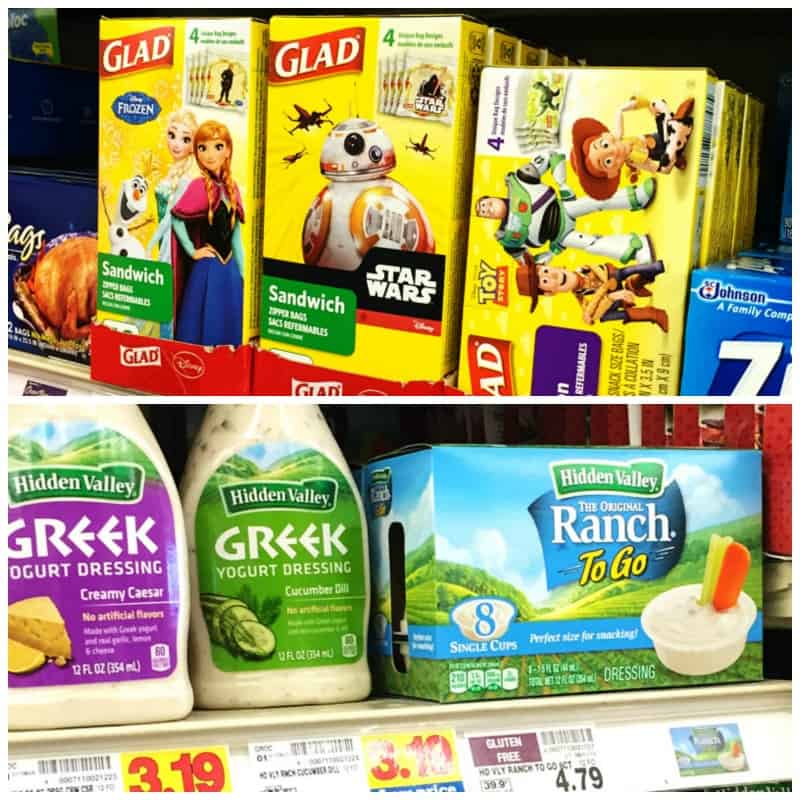 I could hear the audible gasps from the cart as we rolled up to the Glad sandwich and snack bags with fun characters on them in our Kroger store. So many favorite characters were on the boxes! Little did they know how fun these bags were going to be when they opened up the boxes.
The Ranch To-Go packaging was so easy to find! It pops with the bright Hidden Valley colors and its unique shape next to all the dressing bottles.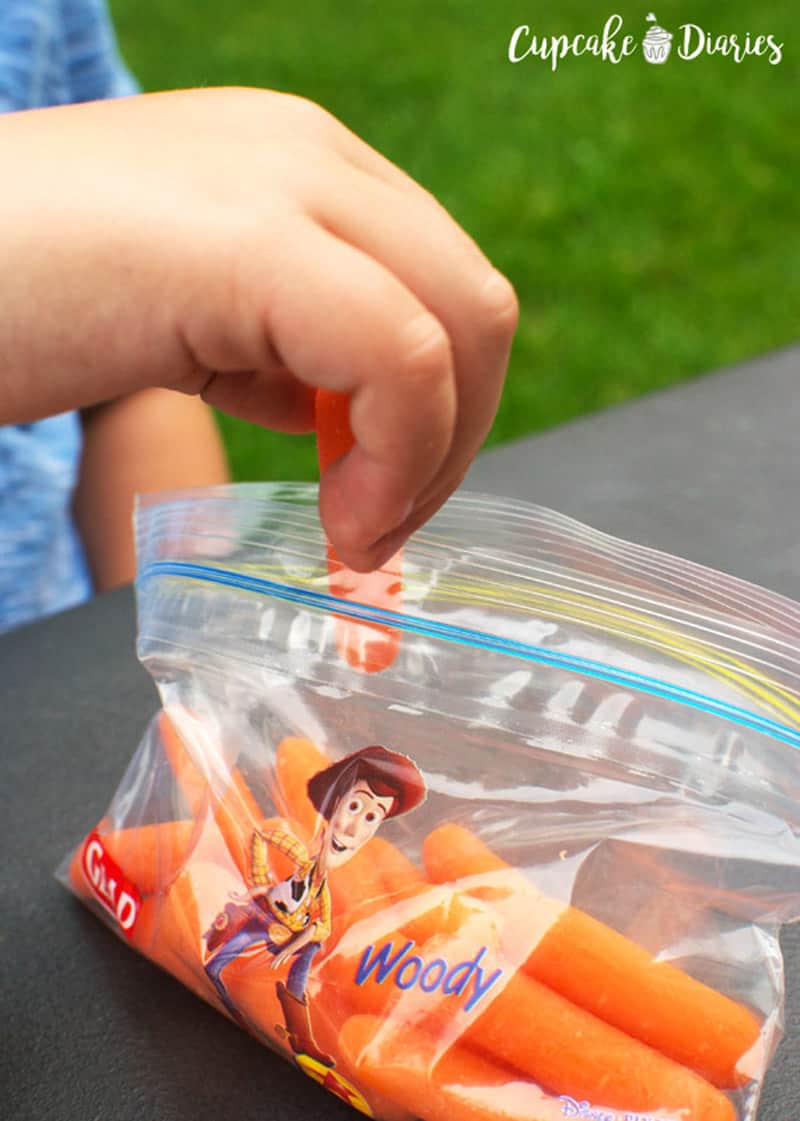 I don't think I've ever seen them so excited to eat vegetables.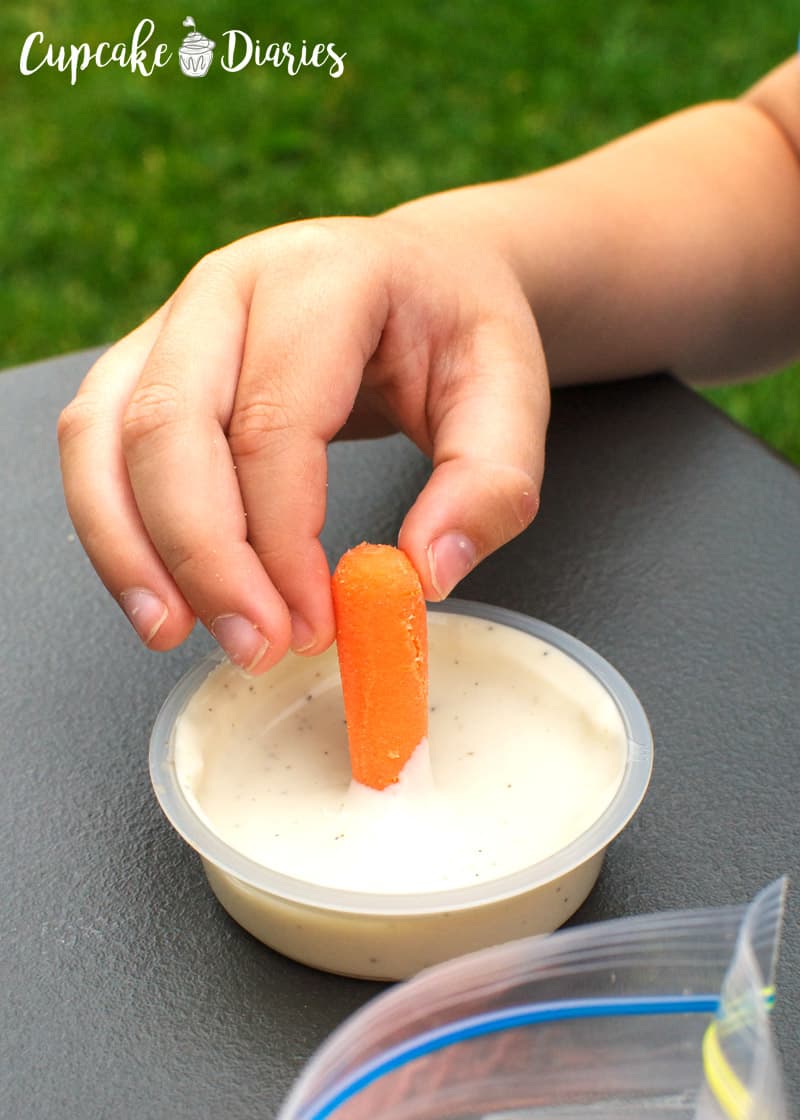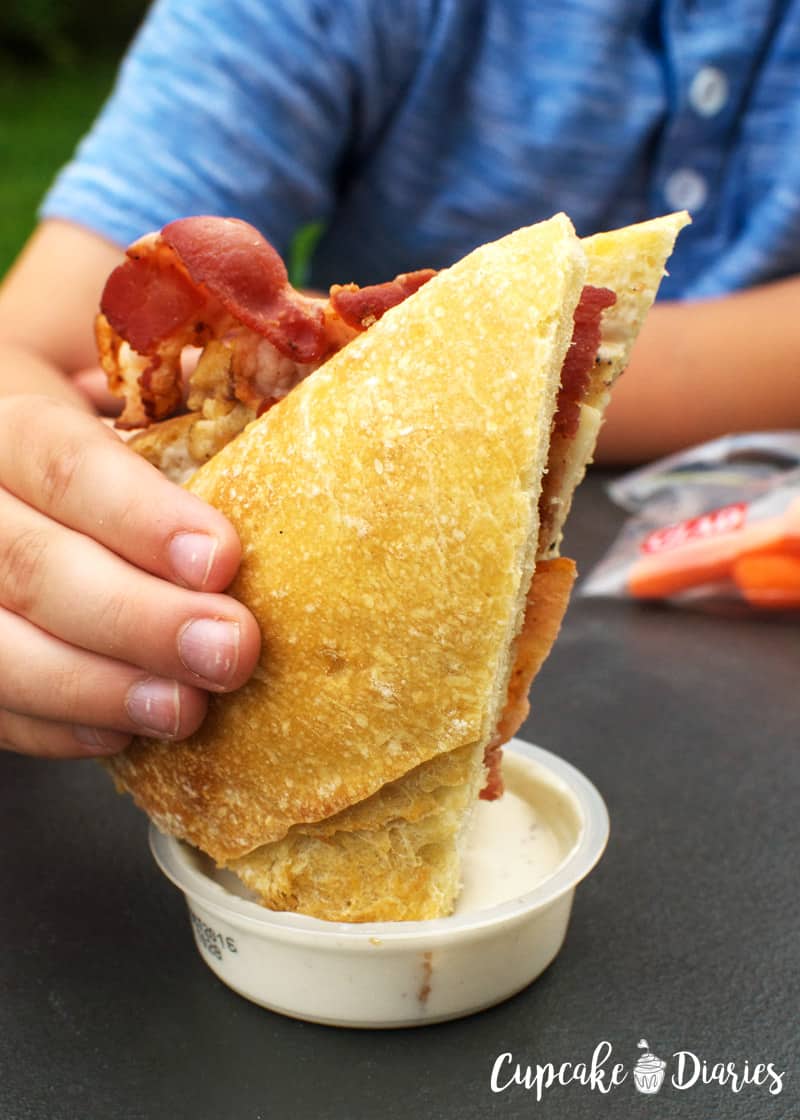 Hidden Valley Ranch To-Go packets were also perfect for dipping the sandwiches. These boys love their ranch and this whole meal was almost a dream come true for them.
This sandwich is so yummy and perfect for a family picnic or outing because it is incredibly kid friendly. My kids absolutely loved this sandwich. It can also be served hot or cold so you can make the sandwiches and package them up without worrying about them getting soggy. My kids are already begging for me to make these sandwiches again.
Chicken Bacon Ranch Sandwiches
makes 6 half sandwiches
Ingredients
1 loaf ciabatta bread
9-10 Tbsp Hidden Valley Ranch
2-3 (8oz) chicken breasts, grilled
6 slices provolone cheese
9 bacon slices, cooked
Directions
Cut the ciabatta loaf in half to make two each sides. Cut chicken breasts in half (butterfly) to make thinner chicken breasts. Spread Hidden Valley Ranch dressing over the inside bottom half of the ciabatta loaf. Place chicken breast halves over ranch to cover. Top chicken with provolone cheese and bacon slices then cover with other half of bread loaf. Cut sandwich into three separate sandwiches then into triangles to make six sandwiches.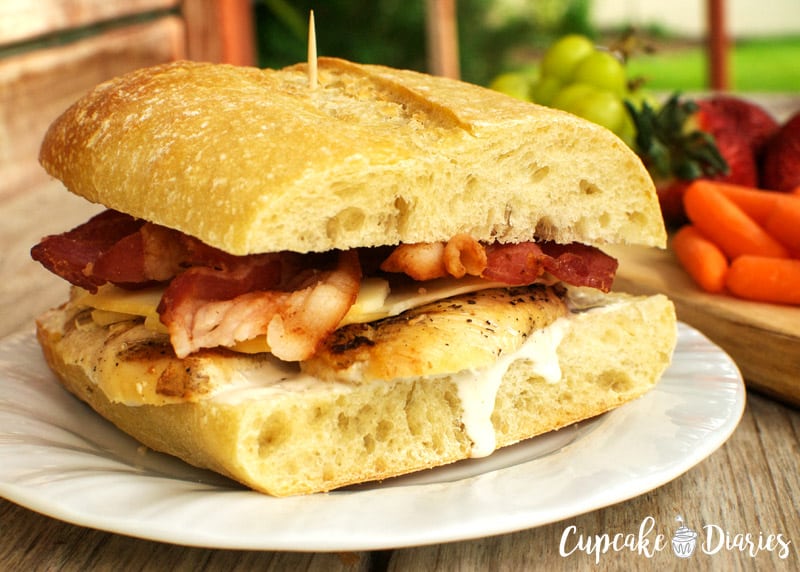 Find your local Kroger store and stock up on fun Glad sandwich and snack bags with for summer adventures and for back to school, which will be here before you know it. These bags are the best kept secret to getting my kids to eat better. I've never seen them so excited to eat their carrots!
Where will your family pack a lunch and snacks this summer?