Before you plan on visiting fantastic Chicago, Illinois, take a look at this list of the best places to eat! You will be in culinary heaven at these places.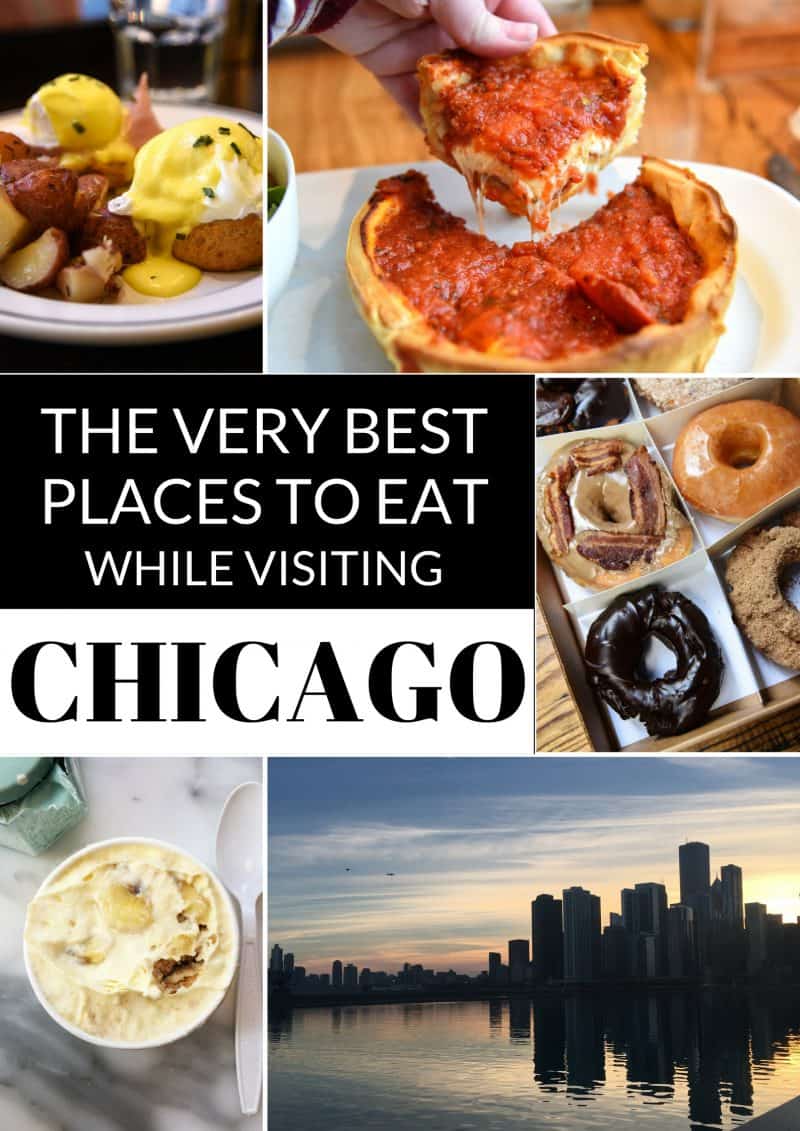 About six months ago I hopped on a plane with one of my besties, Yvonne from Tried and Tasty, and we flew to Chicago to eat our way through the city. And for 2 1/2 days that is exactly what we did! We flew into Chicago from Salt Lake City late on Friday night and stayed up until our weekend was all planned out with food and activities. We polled our families and friends before we left and added a few prospects of our own into the mix. Places that we had heard of through the Food Network and other sources. During that late-night planning we thought about the specific menu items we wanted to try to save ourselves time at each location. The next morning we set out on foot from our hotel, The Whitehall Hotel on Delware, and started on our 2 1/2-day journey to find the very best places to eat while in the Windy City. We walked almost our entire time and shared all kinds of yummy food. Not to mention a TON of laughs! We had the best time together. I guarantee you will see more of our travels in the future. With that, I hope you enjoy my list of some of the best places to eat in Chicago!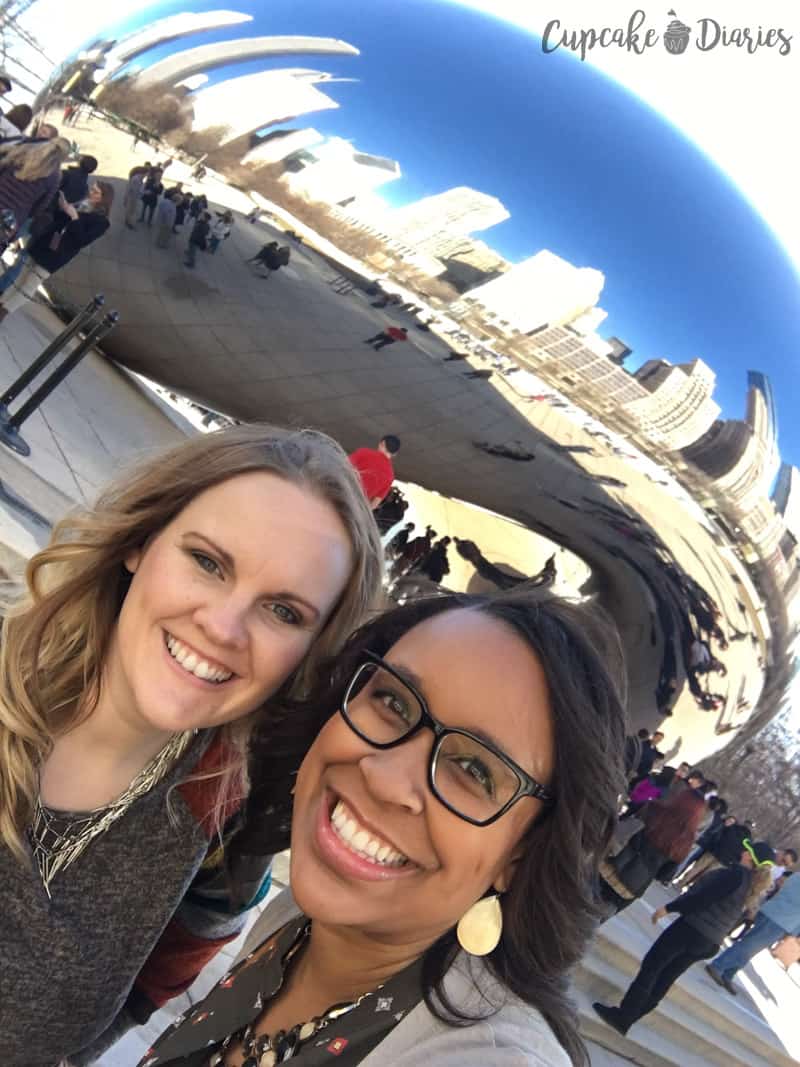 Wildberry Cafe | Menu
Location: 130 E Randolph St.
Cuisine: Specialty Breakfast | Sandwiches, Paninis & Wraps | Salads
Hours: 6:30am – 2:30pm daily
Service Type: full service
Kids Menu Available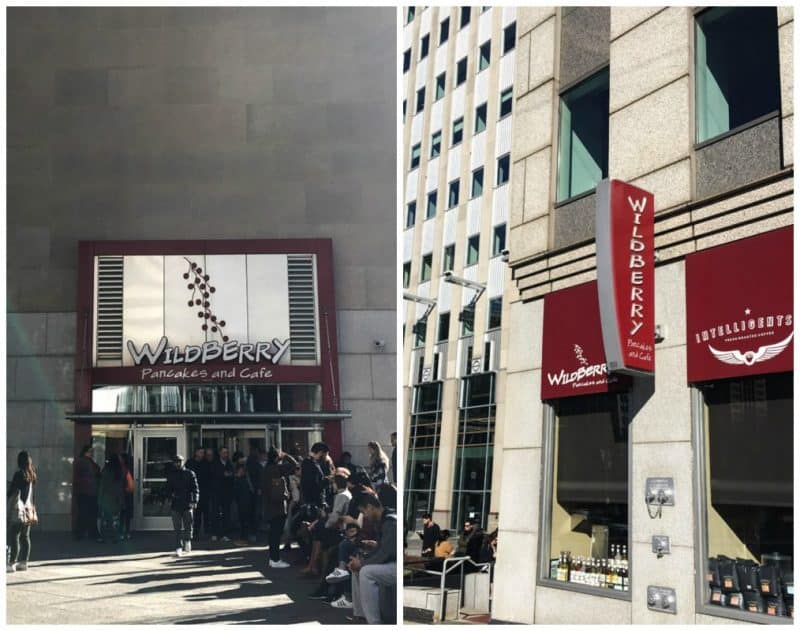 Our first stop brought us to Wildberry Cafe and it was 100% worth the hour and a half wait! I ordered the spectacular "Signature Berry Bliss" Pancakes and a glass of their Wildberry orange juice. I wanted to order something that Wildberry is known for so the pancakes were a no-brainer. It was breakfast heaven! These fluffy pancakes are stacked between layers of berry mascarpone and topped with vanilla anglaise and blackberry coulis. Easily the best pancakes I've ever had. You can order lunch at Wildberry as well, but breakfast is what sets them apart from the rest.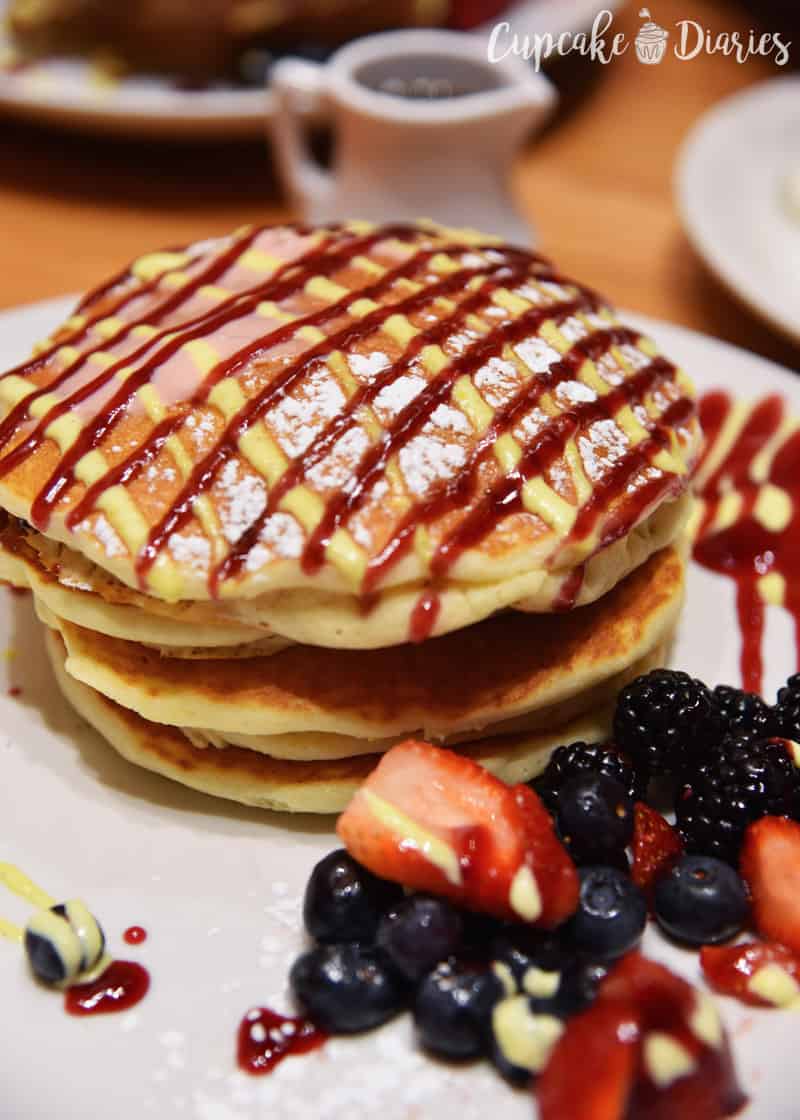 Toni Patisserie & Cafe | Menu
Location: 65 E. Washington St.
Cuisine: Breakfast Specialties | Soups and Sandwiches | Pastries
Hours: Monday-Friday 6am – 6pm, Saturday 6am – 5:30pm, Sunday 7am – 3pm
Service Type: order at the counter
No Kids Menu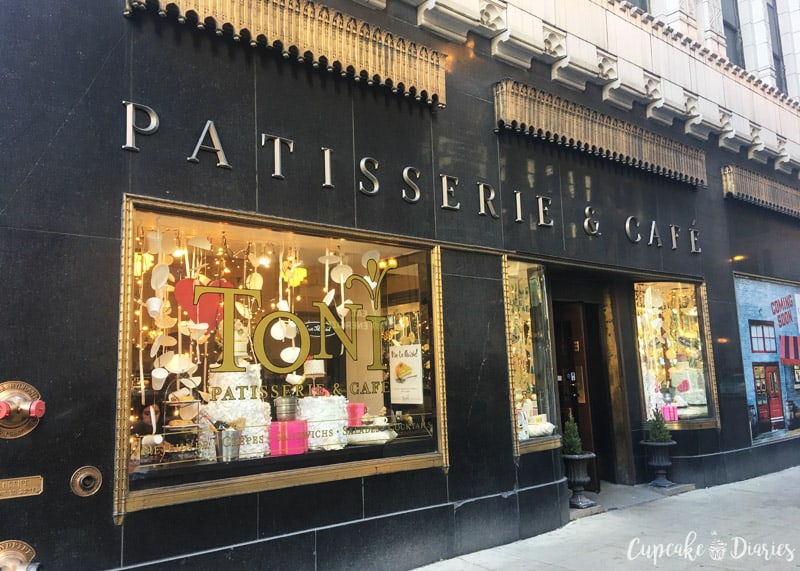 Toni Patisserie & Cafe was another breakfast spot we had to try. During our late-night planning on Friday night I decided that I wanted to try Toni Benedict and some macarons, as Toni Patisserie & Cafe is known for both. I LOVE a good eggs benedict. We're talking perfectly poached eggs, buttermilk biscuits made in-house, Parisian style ham, hollandaise sauce, and a side of breakfast potatoes. It was heavenly and definitely some of the best eggs benedict I've had.
After breakfast I went right back up to the counter and ordered an eclair and a box of French macarons to take home for my husband. Plus a few extra macarons to enjoy for myself! I'm all about munching while I walk. They had at least 10 options of macaron flavors, which made building a box very difficult! Other dessert options include fresh fruit tarts, large cookies, cream puffs, brownies, and so much more! You can see the whole list of pastries on their website.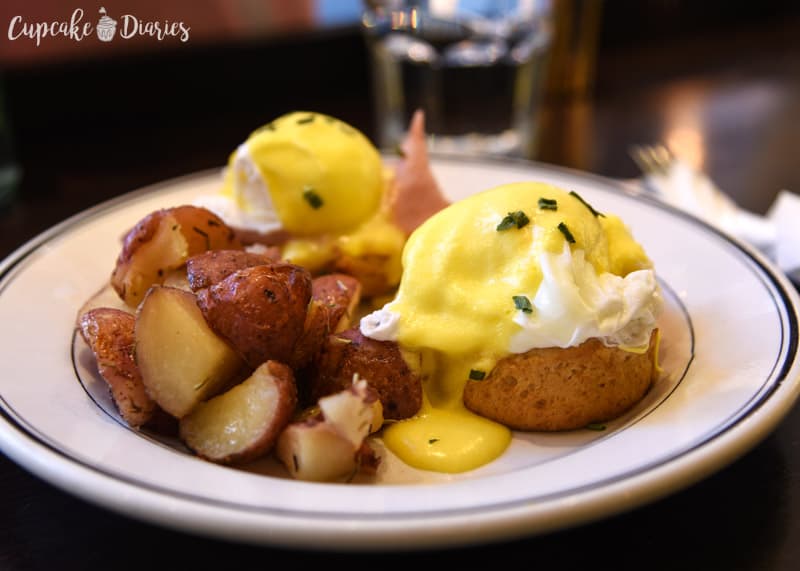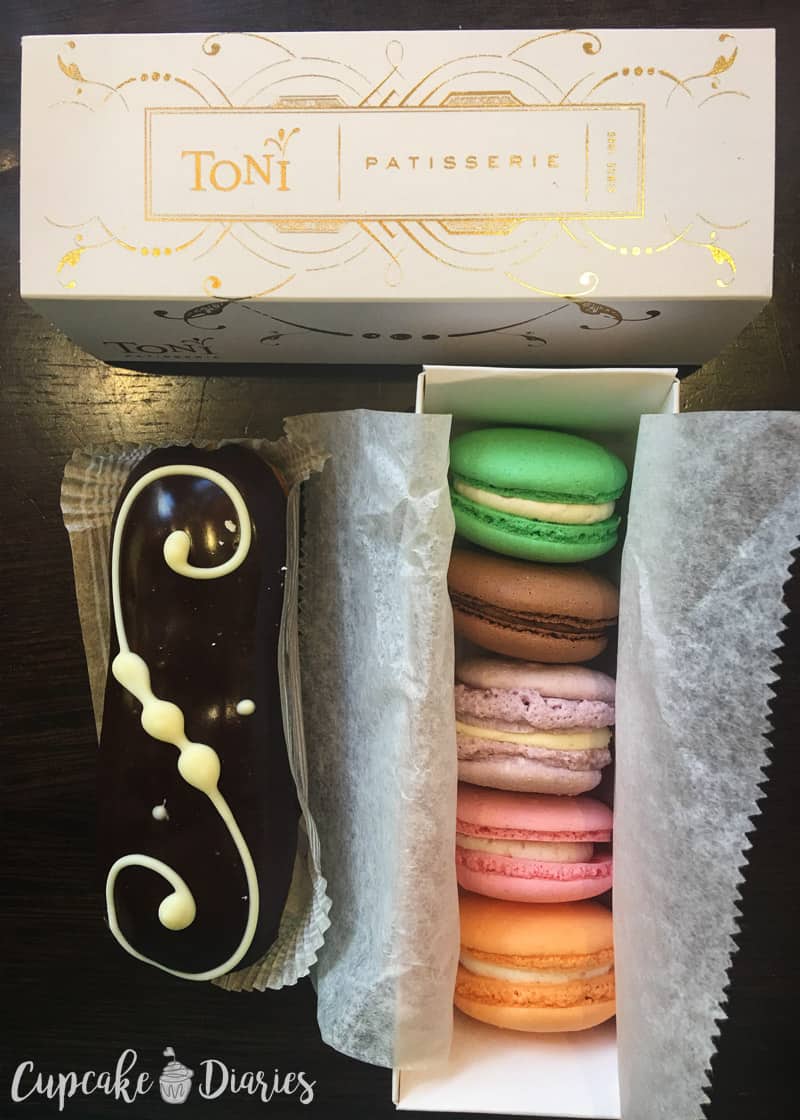 Giordano's | Menu
Location: 730 N Rush St.
Cuisine: Pizza
Hours: Monday-Sunday 11am – 10pm
Service Type: full service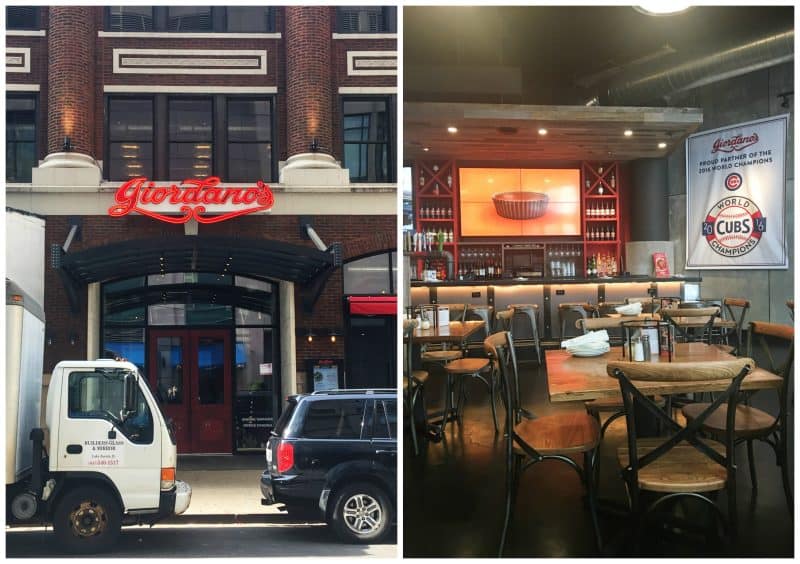 There is a known debate amongst Chicago residents and tourists whether Giordano's or Lou Malnati's is the better pizza. We decided to try them both to decide for ourselves! Giordano's was the clear favorite and definitely the best between the two. While I did enjoy the cheese bread at Lou Malnati's, I wasn't digging the stewed tomato flavor of the sauce. Giordano's, however, was fantastic. The crust, sauce, and cheese were all better, in my opinion. Yvonne agreed that this was the better pizza. We ordered the Lunch Pronto and with that we each got a 6″ stuffed pizza (cheese or pepperoni) and a side caesar salad. And to top it all off, they have PEPSI PRODUCTS!! No question that I was ordering a Diet Pepsi with my lunch.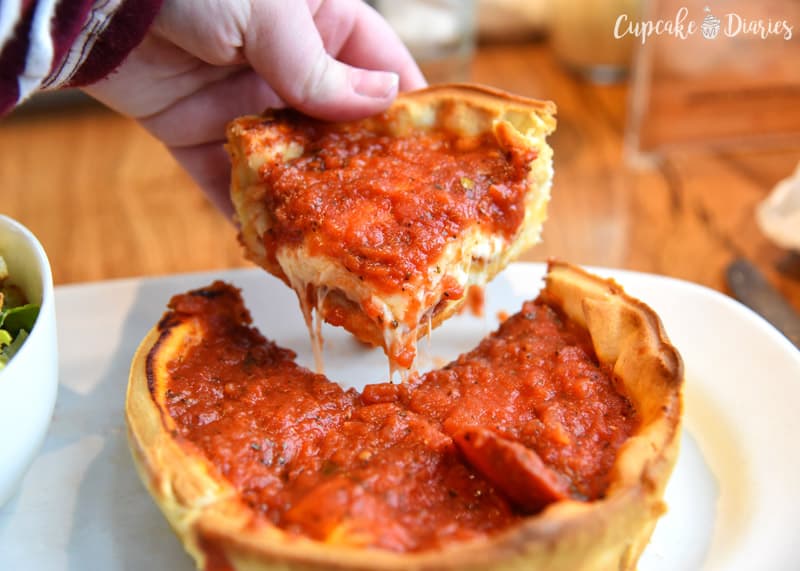 Maggiano's | Menu
Location: 516 N. Clark St.
Cuisine: Italian
Hours: Monday-Thursday 11:30am – 10pm, Friday 11:30am – 11am
Saturday 11am – 11pm, Sunday 11am – 10pm
Brunch: Saturday and Sunday 11am – 3pm
Service Type: full service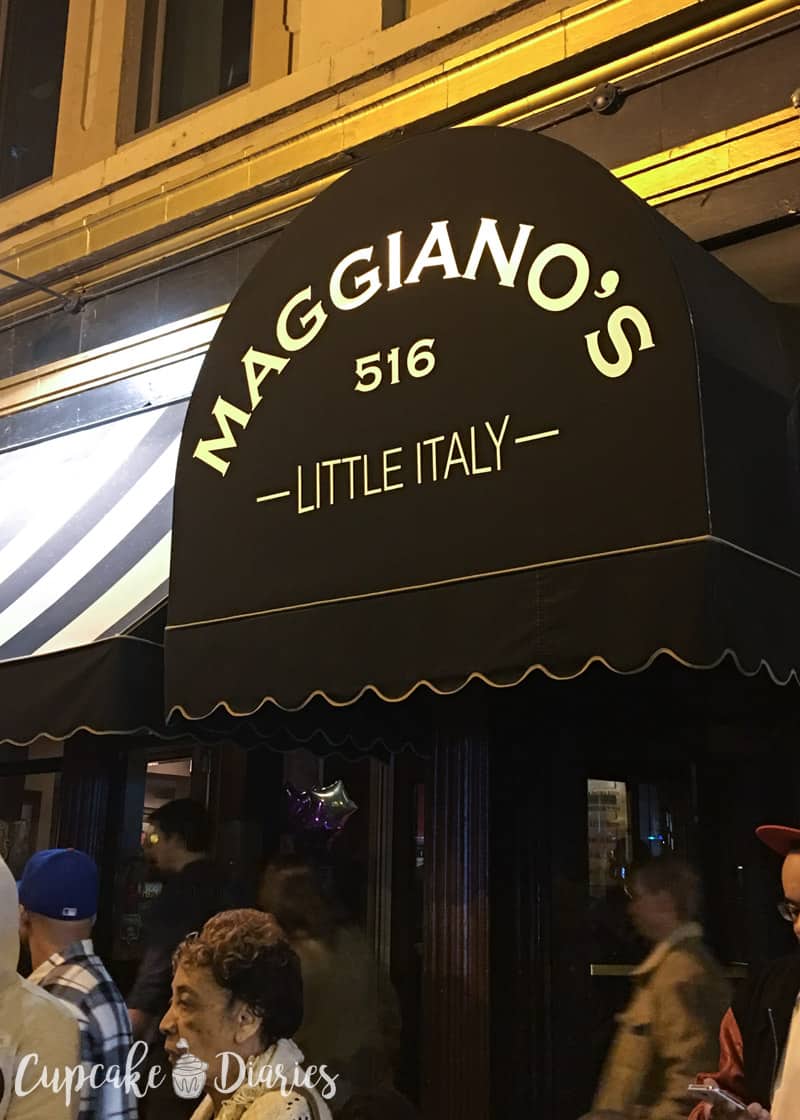 When I say that Maggiano's is a MUST, I am SERIOUS. I can't even properly explain how much I loved our experience at Maggiano's! We were seated immediately and enjoyed everything we ate, from appetizers to dessert. The service was splendid and we felt like part of the Maggiano's family. It was really something. We started our dinner with baked-in-house bread and Calamari Fritté. Both were fantastic and I love that you have the option of ordering just the rings for the calamari. For dinner I ordered Chicken Francese, a breast of chicken crusted in Parmesan with a side of arugula and tomatoes, crispy Vesuvio potatoes, and a fabulous lemon butter. It was dreamy! The arugula and tomatoes were my favorite part. This was one tasty dish. Yvonne ordered their Famous Rigatoni "D"® that featured herb-roasted chicken, mushrooms, caramelized onions, and marsala cream sauce. It was a dreamy bowl of pasta. For dessert we enjoyed the Mini Dessert Sampler on the house with New York Cheesecake, Gigi's Butter Cake, Tiramisu, and, Apple Crostada. The Apple Crostada was an apple pie dream! It almost tasted like apple cobbler. It was perfectly crunchy on the outside and warm and soft on the inside. Gigi's Butter Cake was my other favorite. It tasted just like a warm donut. So good!
We felt like celebrities when Todd Houchin, the Managing Partner, gave us a tour of the entire restaurant. This place is stunning to say the least! They are able to have a full restaurant and host large parties and receptions all at the same time. We're talking multiple stories of service. You wouldn't think the place was so busy with how good the service was. Thank you so much, Todd, for the fantastic experience! It was nothing short of spectacular. We experienced the best Italian food I've ever had at Maggiano's!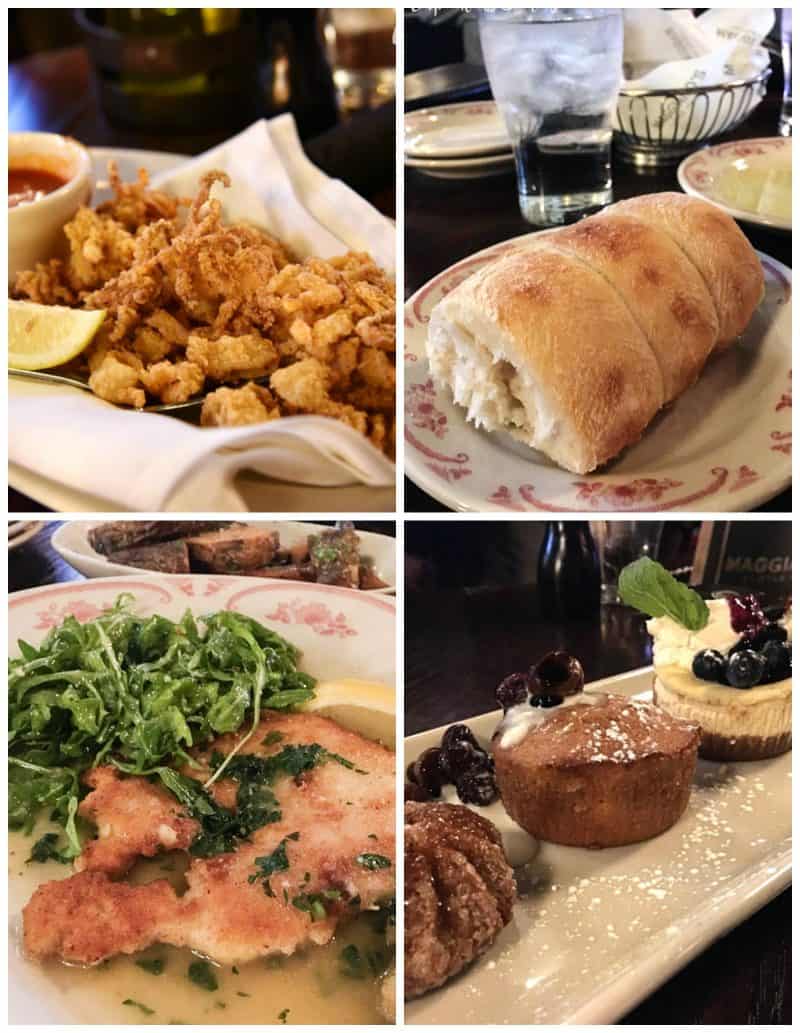 Chicago Cut Steakhouse | Menu
Location: 300 N. La Salle Dr.
Cuisine: Steak | Shellfish
Hours: Monday-Friday 7am – 2am, Saturday-Sunday 10am – 2am
Brunch: Saturday-Sunday 10am – 3pm
Service Type: full service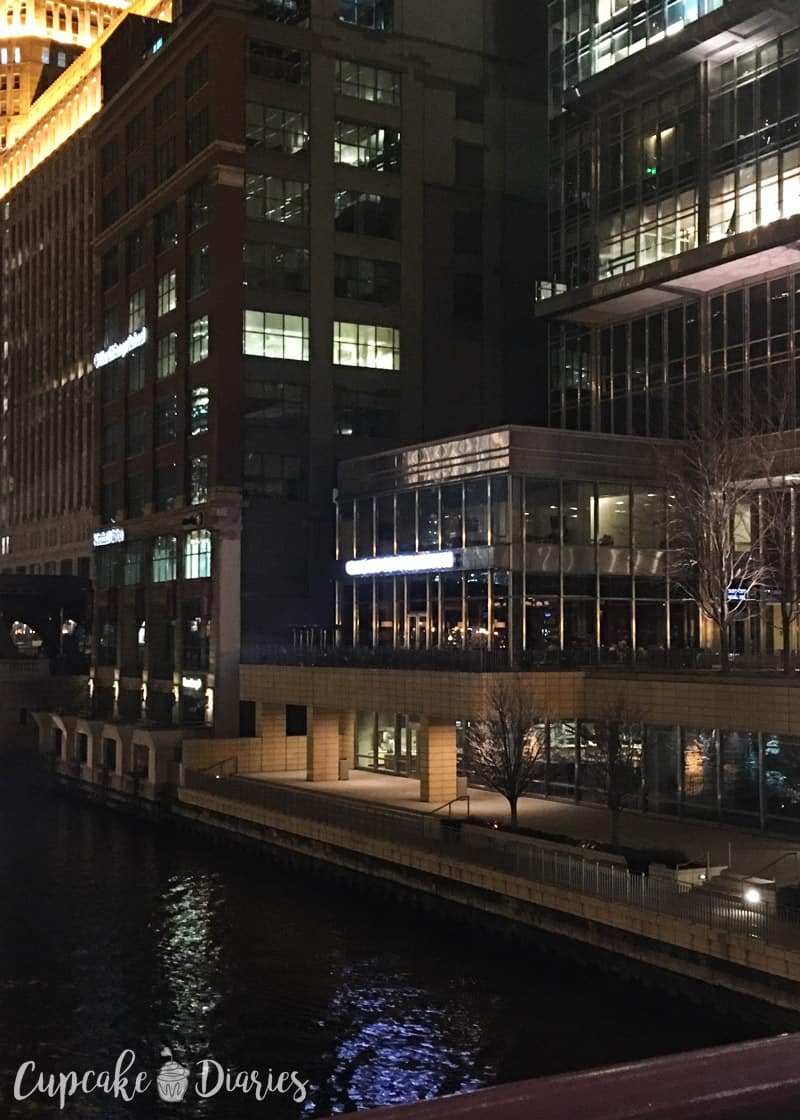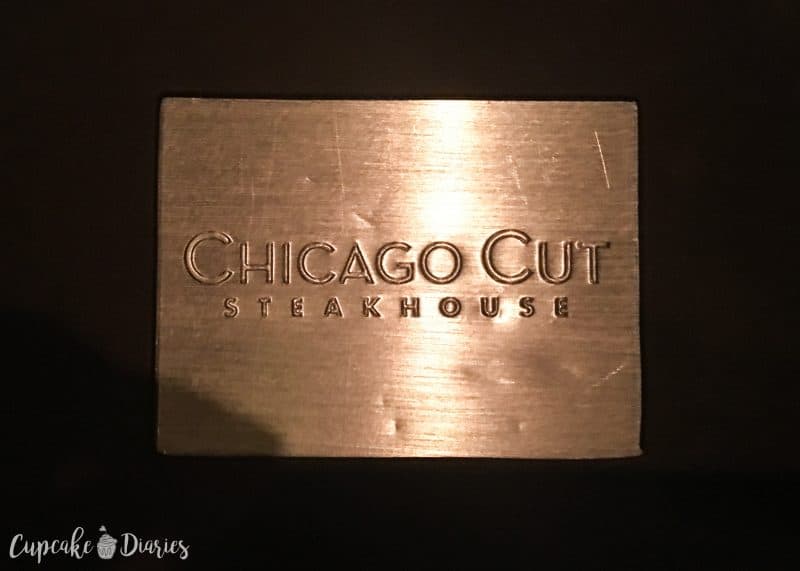 One of our other dinners was at Chicago Cut Steakhouse. If you're looking for a good, quality steak you need to go to Chicago Cut!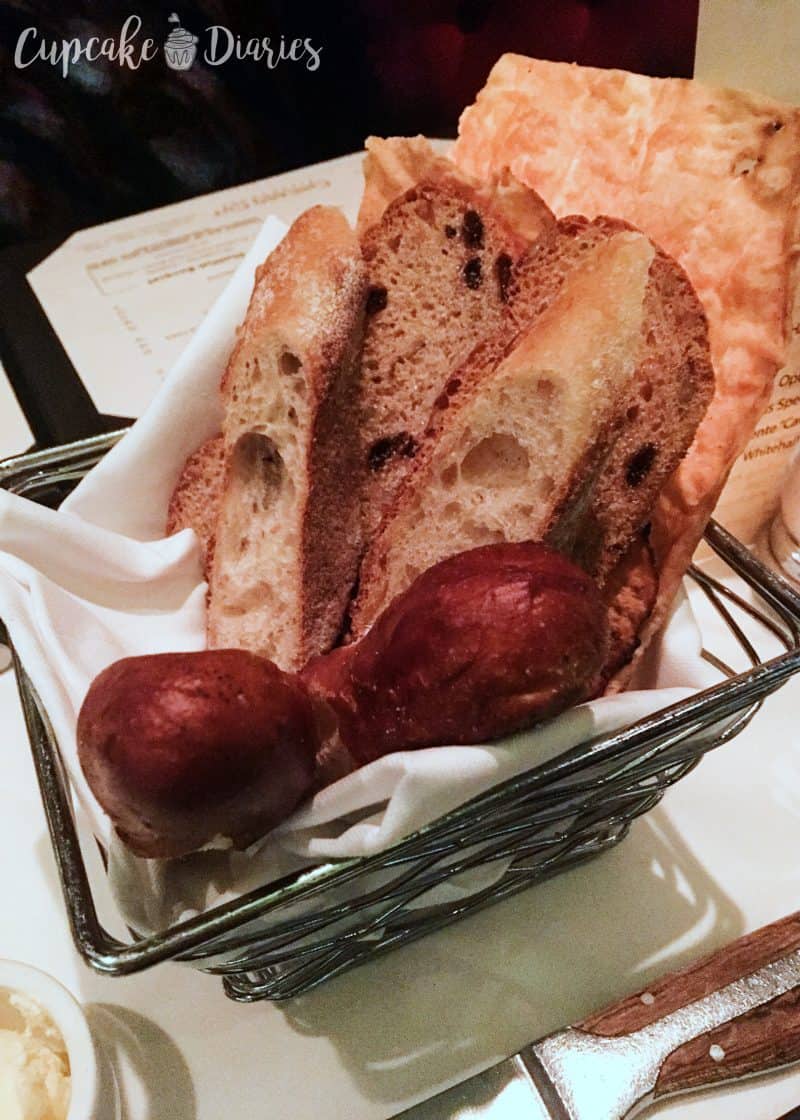 We started our meal with a variety of breads that comes to the table with drinks. So yummy and a great way to start.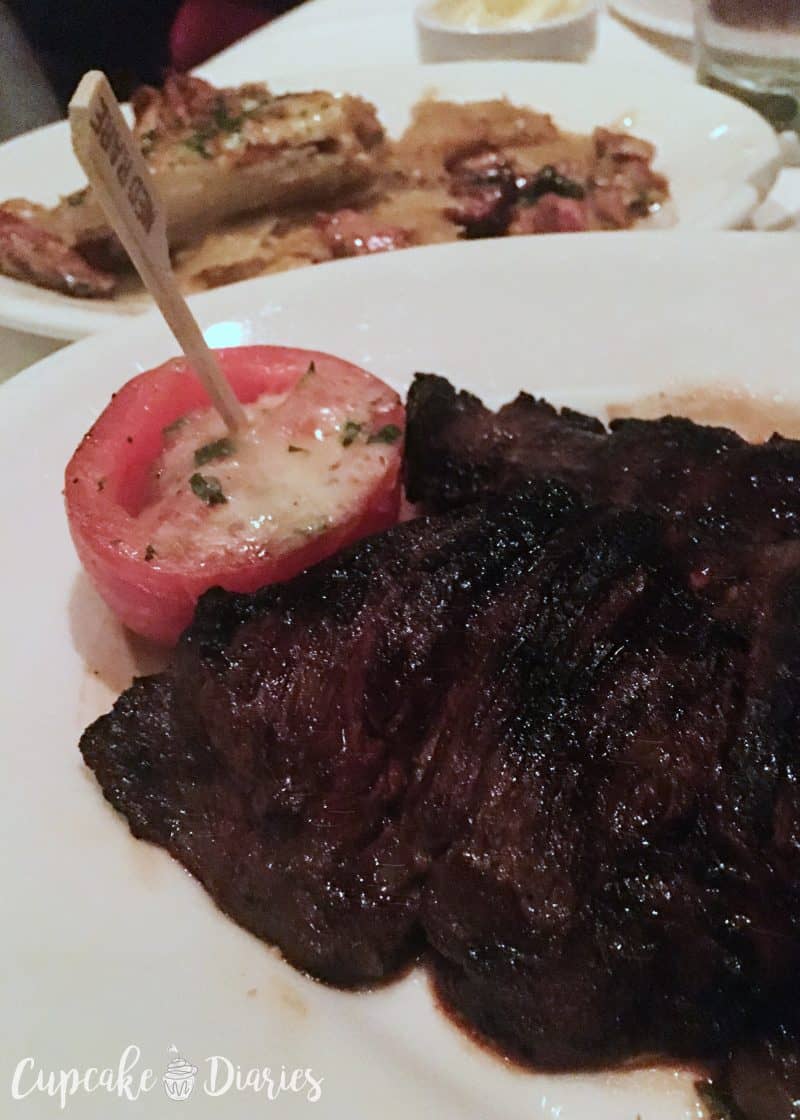 For dinner I ordered the Marinated Skirt Steak and it was fantastic! One of the best steaks I've ever had. My dad makes a traditional Japanese meal and my steak tasted like the meat my dad prepares for that meal. It was absolutely delicious and cooked perfectly. Yvonne and I ordered a side of Truffle Scalloped Potatoes and they were not only perfect to share, they were phenomenal. They were perfectly cheesy and had just the right amount of truffle flavor. Amazing!
One of the first things I noticed about the other diners when they got their food was that there wasn't a single steak cooked higher than medium rare. In fact, I saw a lot of rare and black and blue steaks. You know you're in the presence of pro steak eaters when that's the case!

Do-Rite Donuts | Menu
Cuisine: Donuts | Breakfast Sandwiches | Chicken Sandwiches | French Fries
Location: 233 E. Erie St.
Hours: Monday-Friday 6:30am – 7pm, Saturday-Sunday 7am – 7pm
Service Type: order at the counter
Gluten Free and Vegan options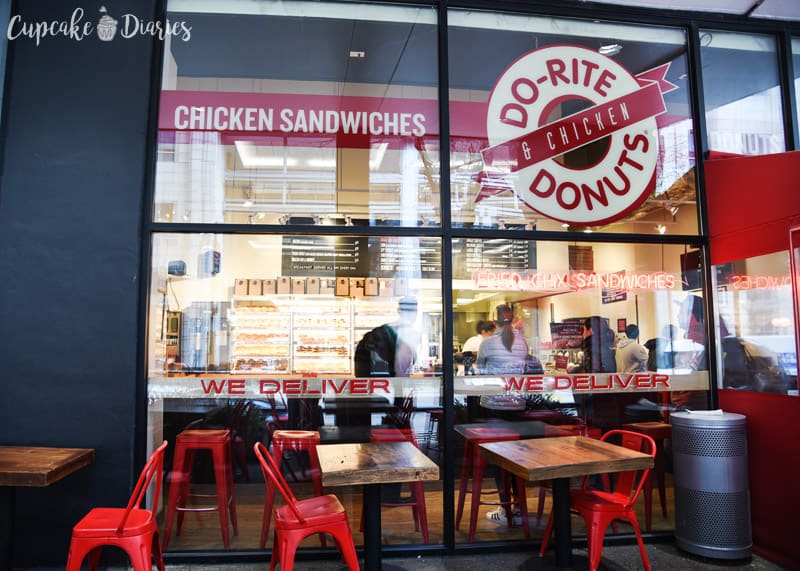 Oh heavens, have I found the PERFECT donut shop for you when you head to Chicago! The words aren't there when it comes to describing these donuts. We went to the "Streeterville" location across from Northwestern Memorial Hospital and it was such a hip and fun place to be. We ordered six donuts so we could get a decent variety of what Do-Rite has to offer. And boy, we were happy we did! I almost got more to take home to my husband. I really wish I had! He would have loved these donuts. I guess we will have to just go back!
Do-Rite Donuts fun fact: They are known for their chicken sandwiches! Yep, you read that right. A chicken sandwich on a donut. I didn't get the chance to try the sandwich, but you better believe I will be the next time I head back to Chicago! A friend tried it while he was in town a few months ago and he loved it.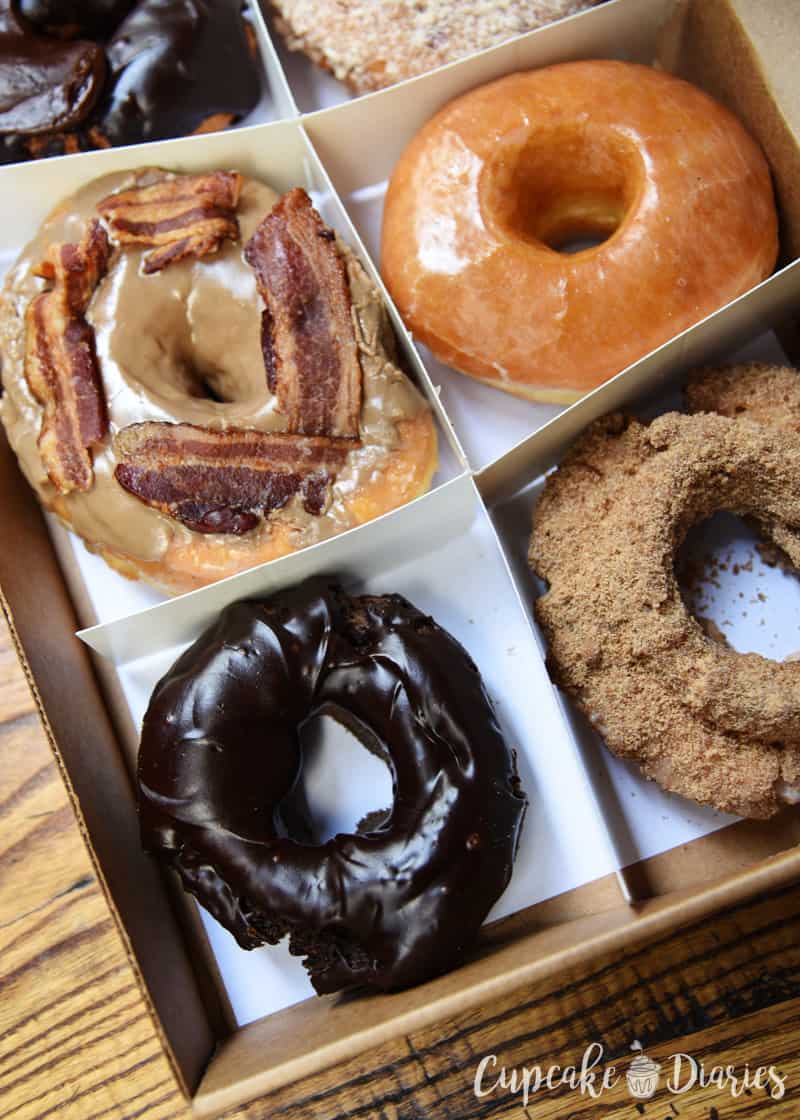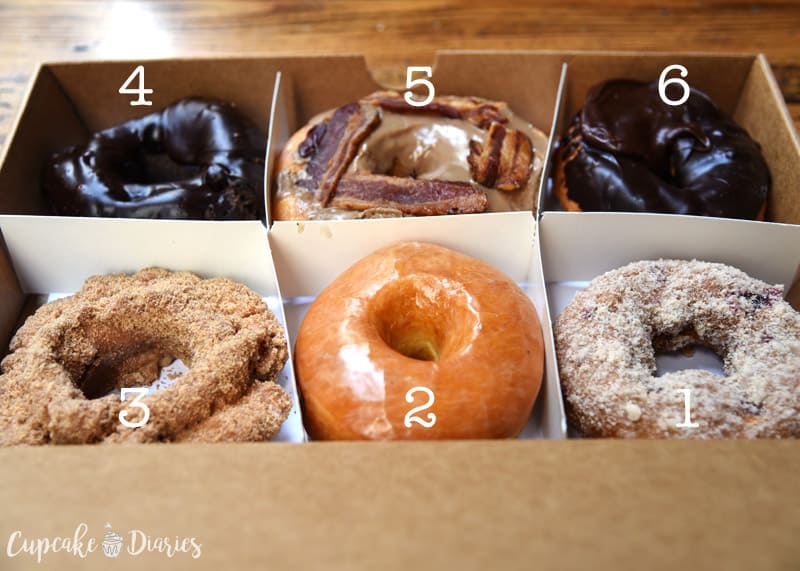 Here are the six donuts we got in order of favorite:
Blueberry Crumb Cake: This donut had the loveliest surprise of blueberry filling throughout the donut. Absolutely delicious!
Vanilla Bean Glazed: Yes, the glazed donut was my second favorite! It took the standard glazed donut to an entirely new level. SO good.
Cinnamon Old Fashioned: I loved that this donut was lightly crisp on the outside, but the inside was incredibly soft. This one and the glazed were probably tied for second.
Double Chocolate Old Fashioned: I love the texture of an old fashioned donut so I was really excited to try this one. It is very tasty but VERY rich!
Candied Maple Bacon: Maple donuts are my ultimate favorite and I've only had a maple bacon donut a few times. This one didn't particularly stand out as spectacular, but I thought it was good.
Valrhona Chocolate Cake: Yep, we went for two chocolate donuts. I liked this one, but WHOA it was rich. That frosting on top was a little much for me. This is a great option for the ultimate chocolate lover.
Magnolia Bakery | Menu
Location: 108 N. State Street
Cuisine: Dessert | Bread | Breakfast
Hours: Monday-Thursday 7:30am – 9pm, Friday 7:30am – 11pm
Saturday 8am – 11pm, Sunday 9am – 8pm
Service Type: order at the counter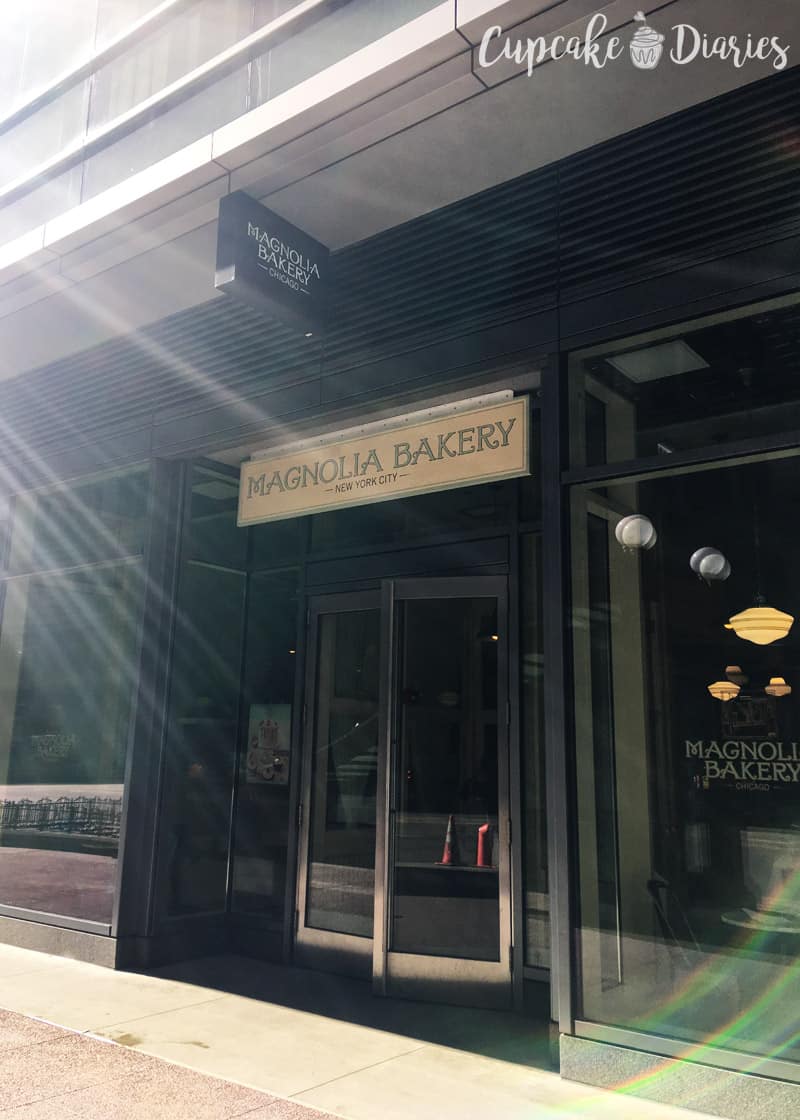 This is the place to get your desserts! Talk about a fabulous variety of cupcakes and cakes. I loved ordering our dessert and then sitting by the window enjoying the atmosphere of the bakery. It was quite the treat watching these professionals frost and decorate cakes. I mean, it was pretty spectacular. They also have a pretty adorable and quaint gift area that I could have completely ransacked. This is such a cute place!
If you're wondering if this is the same Magnolia Bakery that is in New York, the answer is yes. There are five New York locations and a location in Chicago and LA.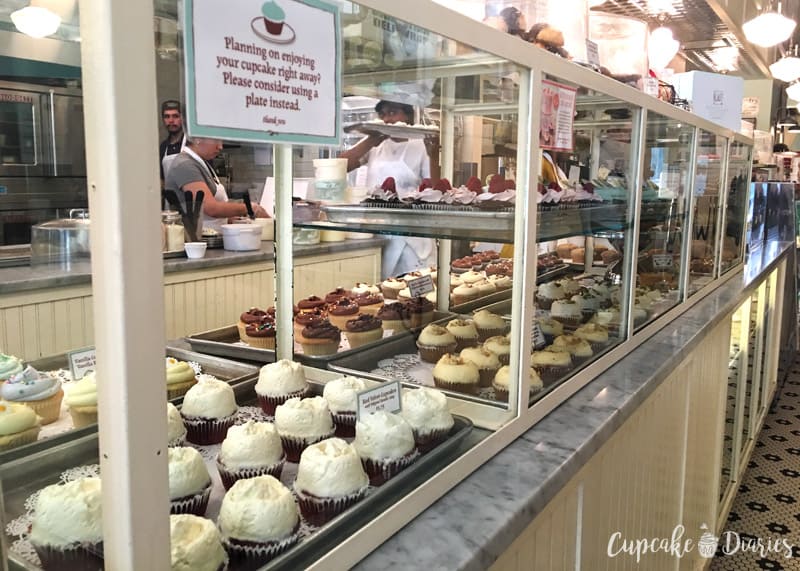 What was my favorite dessert, you ask? Banana pudding. You HAVE to get the world famous banana pudding! This stuff is famous for a reason. I wanted to savor it forever. At the time they had an Oreo pudding, and now they are offering a peanut butter banana pudding. That one sounds AMAZING.
Did you know you can order the banana pudding and have it sent right to your house?! Gah! I didn't know that till about 20 minutes ago and I'm kind of dying just thinking about it. I know what I want for Christmas this year! You can order pudding and all kinds of favorites HERE.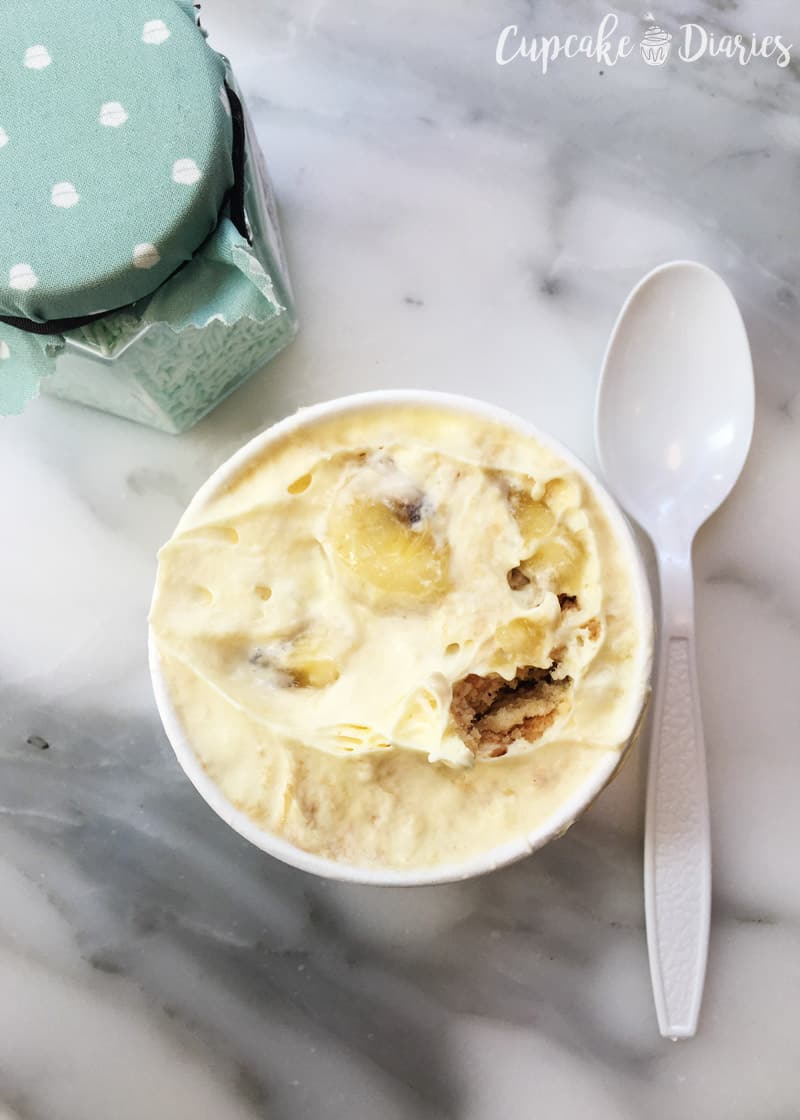 Molly's Cupcakes | Menu
Location: 419 E. Illinois St.
Cuisine: Desserts
Hours: Monday 12pm – 10pm, Tuesday-Thursday 8am – 10om
Friday-Saturday 8am – 12am, Sunday 9am – 10pm
Service Type: order at the counter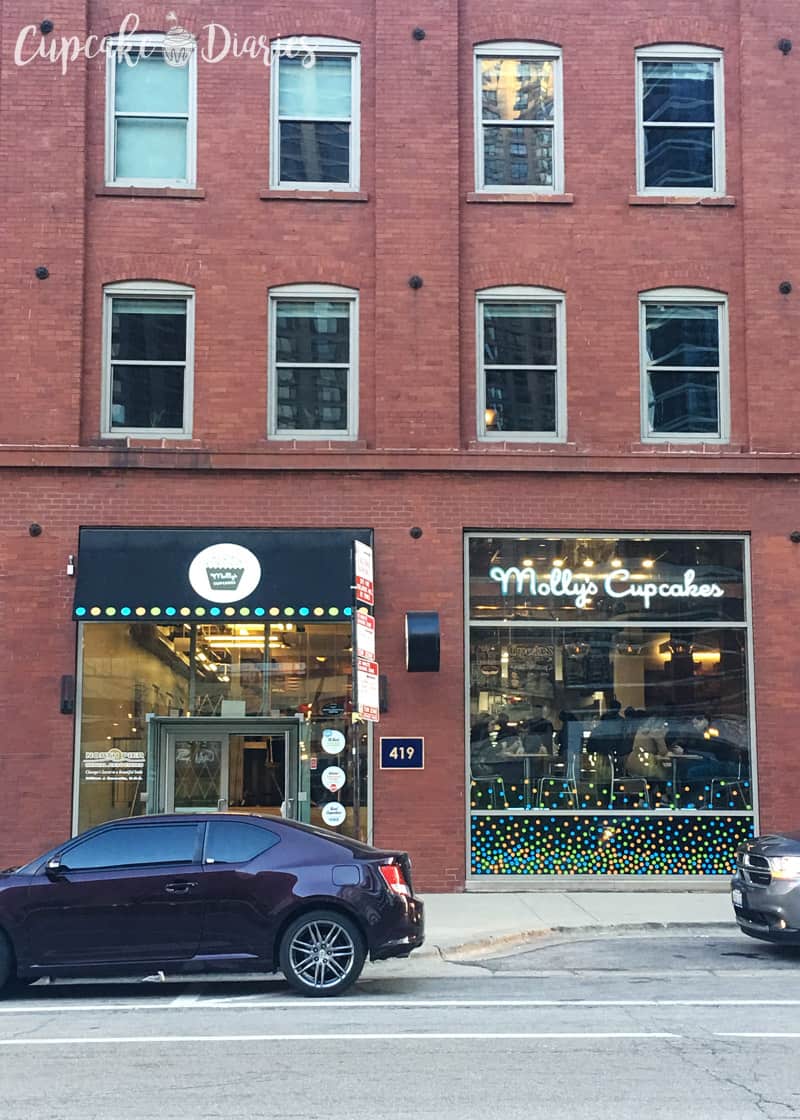 Besides being accused of cutting in line, I enjoyed my experience at Molly's Cupcakes. haha I loved the modern school-theme atmosphere and the selection of cupcakes. Each cupcake was labeled by hand and given a special nickname. Super fun place. We stopped here on our way back from Navy Pier to our dinner location as it was on the same road and pretty much begging us to come inside. It didn't take much convincing to get us in the door!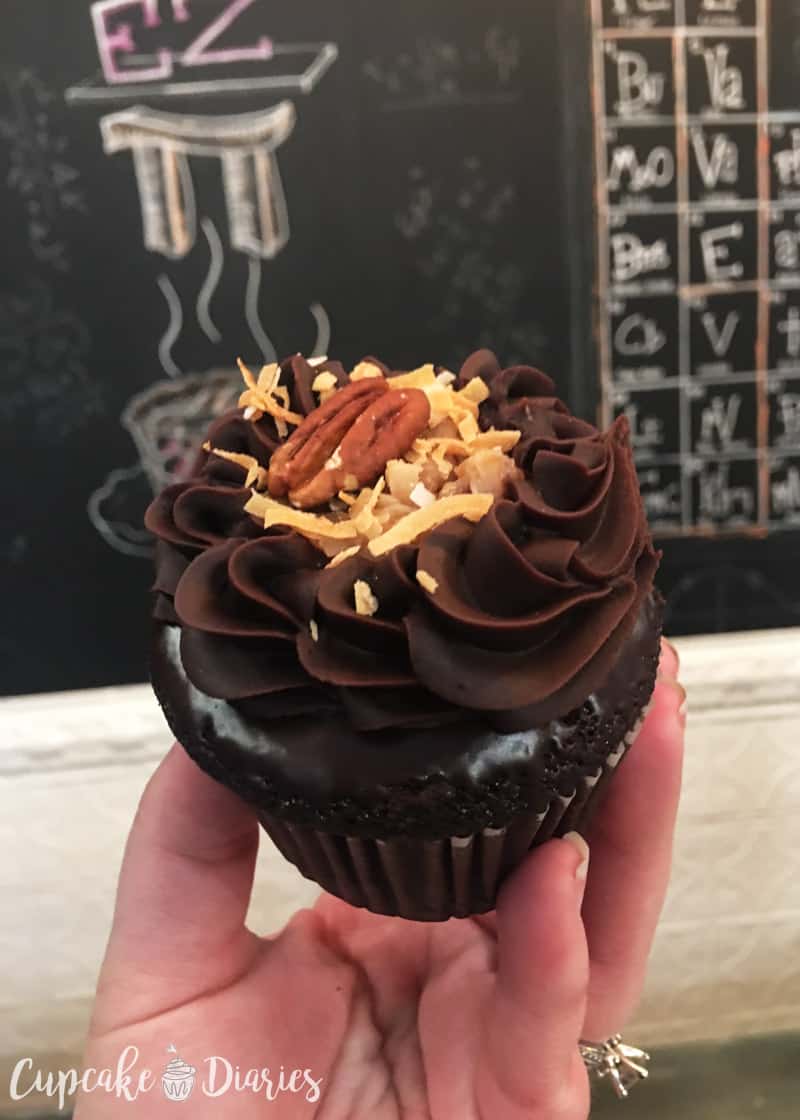 I ordered the German Chocolate aka "class mob boss". I grew up with a mom who loves German chocolate cake, so this one was for her! I was so happy with this decision. The German chocolate cupcake was filled with a pecan-coconut filling and topped with ganache, chocolate frosting, toasted coconut, and a toasted pecan. Heaven.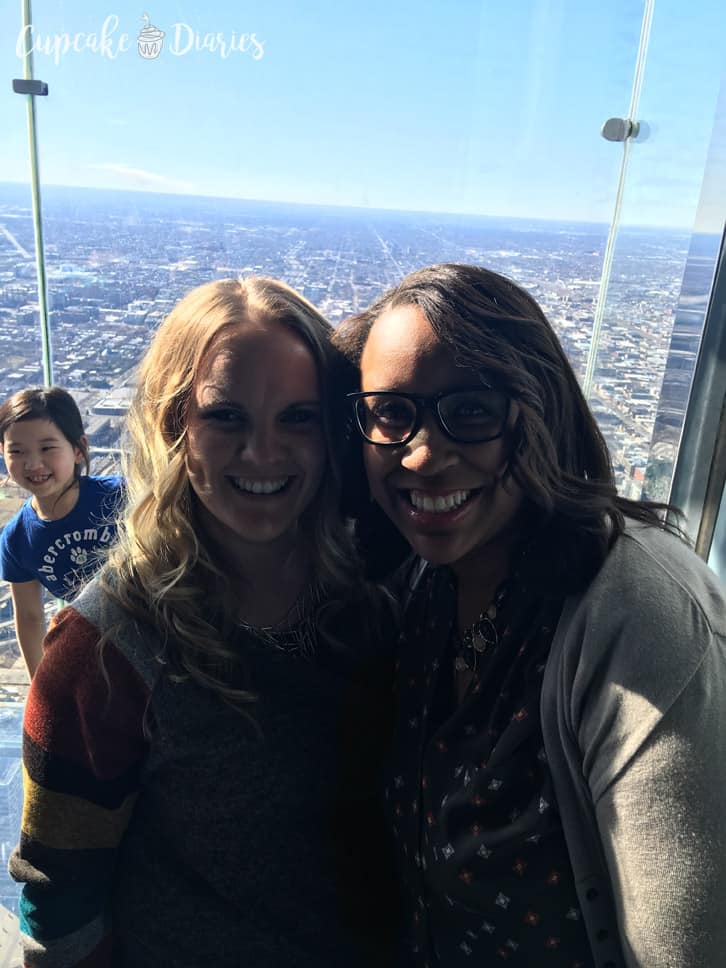 Now I'm going to end this post with a photo from the moment we waited in line to step out onto the Skydeck at Willis (Sears) Tower and totally chickened out. So we took a picture in front of the Skydeck instead. haha! I was literally sick to my stomach by the time it was our turn.
To say we had a great time in Chicago is the understatement of the year. We had a BLAST! I seriously haven't ever laughed that hard or have been that full. It was a wonderful experience, to say the least.
You can see more of my travel posts below! And coming soon…Vegas!
Good Places to Eat for a Great Price in New York City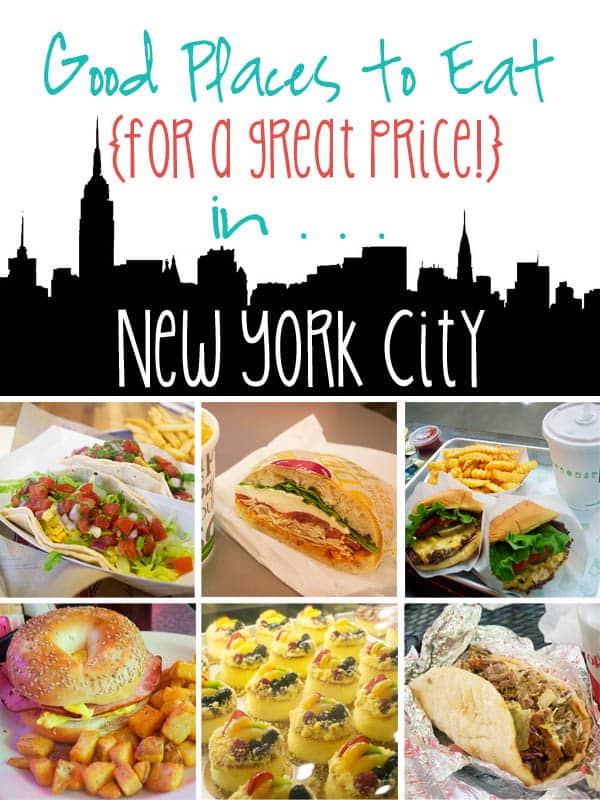 The Best Places to Eat In and Around Universal Orlando Resort