This is a sponsored post written by me on behalf of Hidden Valley Ranch. All opinions are 100% mine.
One of my biggest food memories from my childhood was putting Hidden Valley Ranch on pretty much everything. Not much has changed today! America loves the stuff and has for over 50 years. It's one of those items that if you're close to running out, you immediately add it to your next grocery list.
My husband and I love using HIdden Valley products for our meals. And we were especially excited to try one of the newest Hidden Valley products: Hidden Valley Greek Yogurt Dressing Mix. And we love it! Especially on this fabulous Bacon Ranch Burger. Oh my!
We went to Walmart to get everything we needed for these fantastic burgers. The Hidden Valley Greek Yogurt Dressing Mix packets were really easy to find. I love buying ingredients for burgers. We love to grill and we were so excited to get home and try this dressing on our burgers!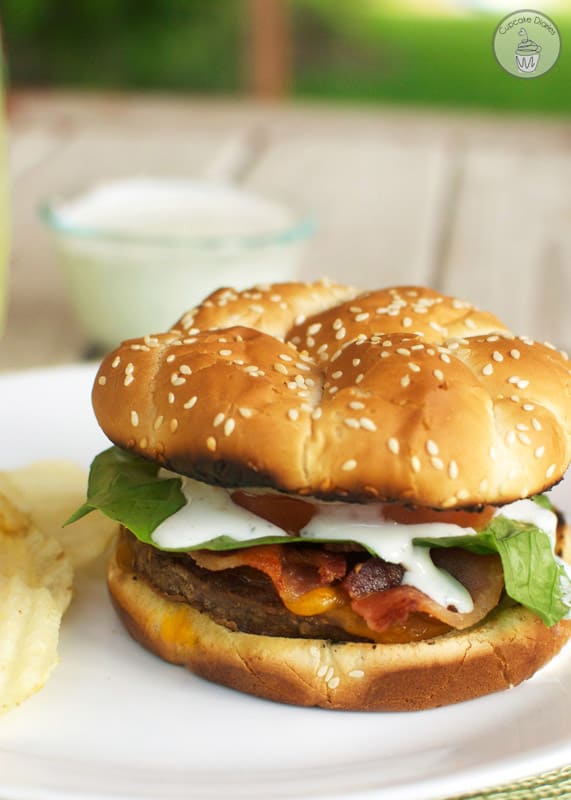 I am such a burger girl and always get a side of ranch when I order a burger at a restaurant. I couldn't tell you how excited I was when we used Hidden Valley Greek Yogurt Dressing Mix on our burgers. They tasted like they came straight out of a restaurant. The dressing added so much flavor and fabulous drippiness. I ate my burger as slowly as possible so I could savor every bite and make it last longer.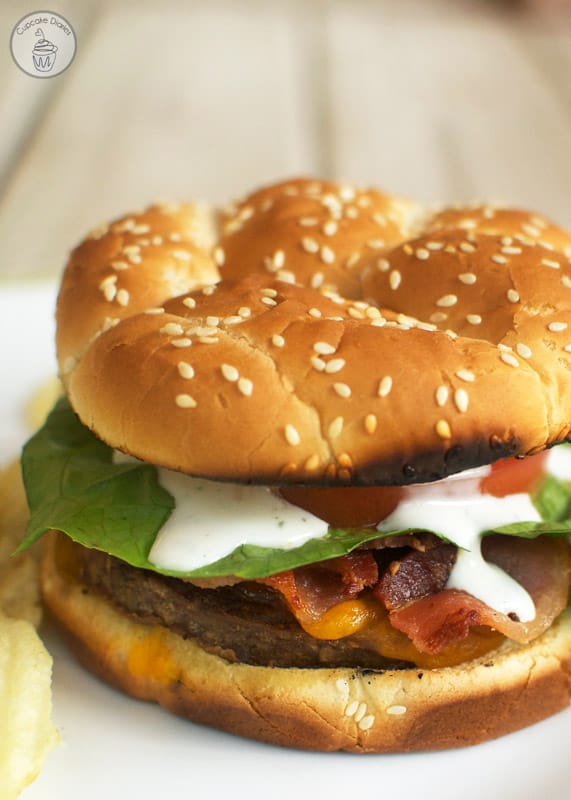 Doesn't that look fabulous? I wish I had one of these burgers right now! There's nothing quite like a juicy, messy burger. I won't judge you if you lick your screen.
We also used the yummy Hidden Valley Greek Yogurt Dressing Mix for salads and to dip our potato chips. I'm not going to lie, I ate a decent amount of this stuff. It's so good! And I love that it's made with Greek yogurt.
Bacon Ranch Burger
Ingredients
1

lb

ground beef

salt and pepper

4

slices

cheddar cheese

8

slices

bacon

cooked

Romaine lettuce

4 to

mato slices

Hidden Valley Greek Yogurt Dressing

prepared

4

hamburger buns

butter
Instructions
Separate ground beef and make four 1/4 lb patties. Salt and pepper patties and place on grill over medium-high heat; cook thoroughly. Add cheese slices about a minute before removing from the grill.

Butter the insides of each hamburger bun and place on the grill butter side down. Remove from the grill when nice and crispy.

Place burger patties on the bottom of each hamburger bun. Spread desired amount of Hidden Valley Greek Yogurt Dressing over the grilled side of the top bun. Top beef patty with bacon, lettuce, then tomato. Top with top bun. Enjoy!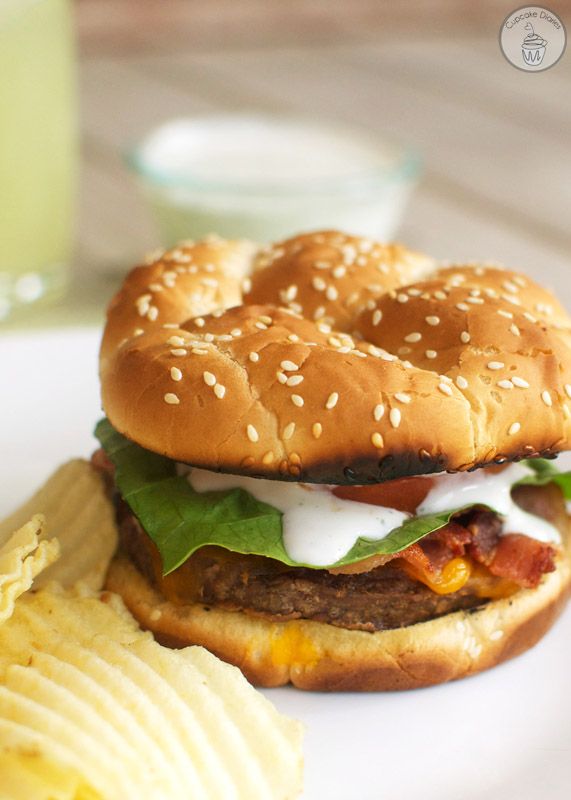 Now that you're dying to make these burgers, go to Walmart and use this special Hidden Valley coupon to get yourself some Hidden Valley Greek Yogurt Dressing Mix. You're going to love how it tastes on this burger!
Find out more about Hidden Valley Greek Yogurt Dressing Mix and different ways to use it! How are you going to use it?