Please welcome Annette from Tips From a Typical Mom! She shares recipes, crafts, DIY, parenting tips, cleaning tips and free printables on her blog. She is the mother to 5 awesome kids and a wife to a paragliding husband. She is a preschool teacher, photographer and wanna be graphic designer. Head over and check out her blog and be sure to check her out on social media!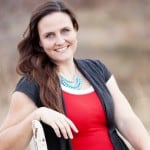 Chocolate Covered Strawberries are one of my favorite treats. So I am always looking for new flavors to use. Wilton came out with a White Marshmallow Candy Dip that I just had to try! These Marshmallow Strawberry Pops are so cute and yummy. They would be fun for an Easter Party too.
These couldn't be more simple. All you need is a bag of the Wilton Marshmallow Flavored Candy Melts, sucker sticks and strawberries.
Wash and dry the strawberries thoroughly. Melt the candy according to the package directions. Dip the strawberries and let rest on a sheet of wax paper until hardened.
Using a sandwich sized zip lock bag, add the melted candy to the bag, cut a tiny hole in the corner of the bag and use it to quickly add stripes to the strawberries. The trick is to go fast and past the strawberry edge.
Let dry, then poke a hole into the top of the strawberry with a sucker stick. You are done! Easy Peasy!
For Easter, I would use colored candy melts for the stripes, so they would look like striped Easter Eggs. So cute! Just whatever you do, DON'T try to color the white candy melt, it won't work
I would love for you to follow along with me! Here are all kinds of ways to follow me:
Blog ~ Facebook ~ Pinterest ~ Google + ~ Instagram ~ Twitter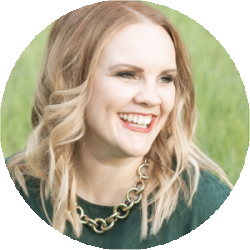 Alli is the food blogger and photographer behind Cupcake Diaries. Nestled in Northern Utah with her four young boys, hubby, and a full pantry, she loves baking all kinds of treats as well as quick and easy meals for her family. What started out as sharing a few recipes with family members here and there soon turned into a full-functioning recipe blog with readers from all around the world! Alli is a full-time mom who enjoys music, holidays, and spending time with her family.