Chewy, chocolatey brownies are topped with the goodness of a peppermint bark treat. These brownies are perfect to serve for the holidays!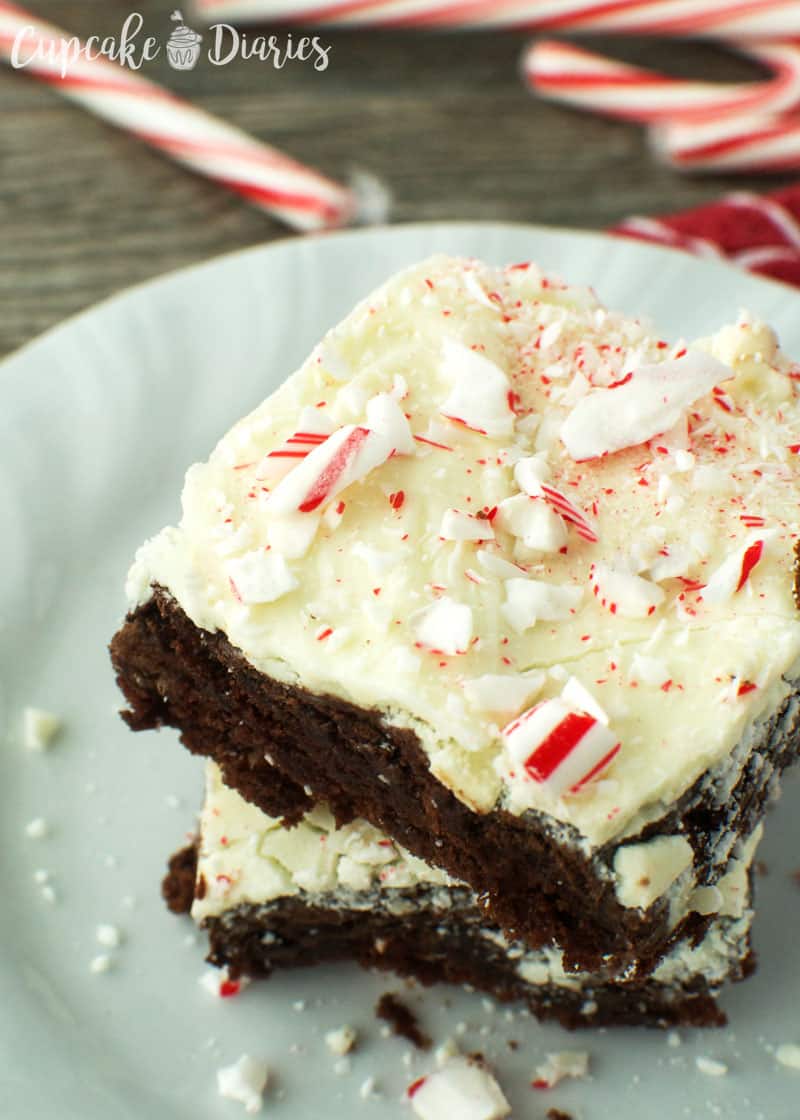 The holidays will be here before we know it! I'm already so excited for Christmas desserts. But I'll tell you what, that's only partly why I'm sharing this recipe for Peppermint Bark Brownies. This recipe comes from my friend Aimee's new cookbook, 50 Fixes for Brownie Mixes!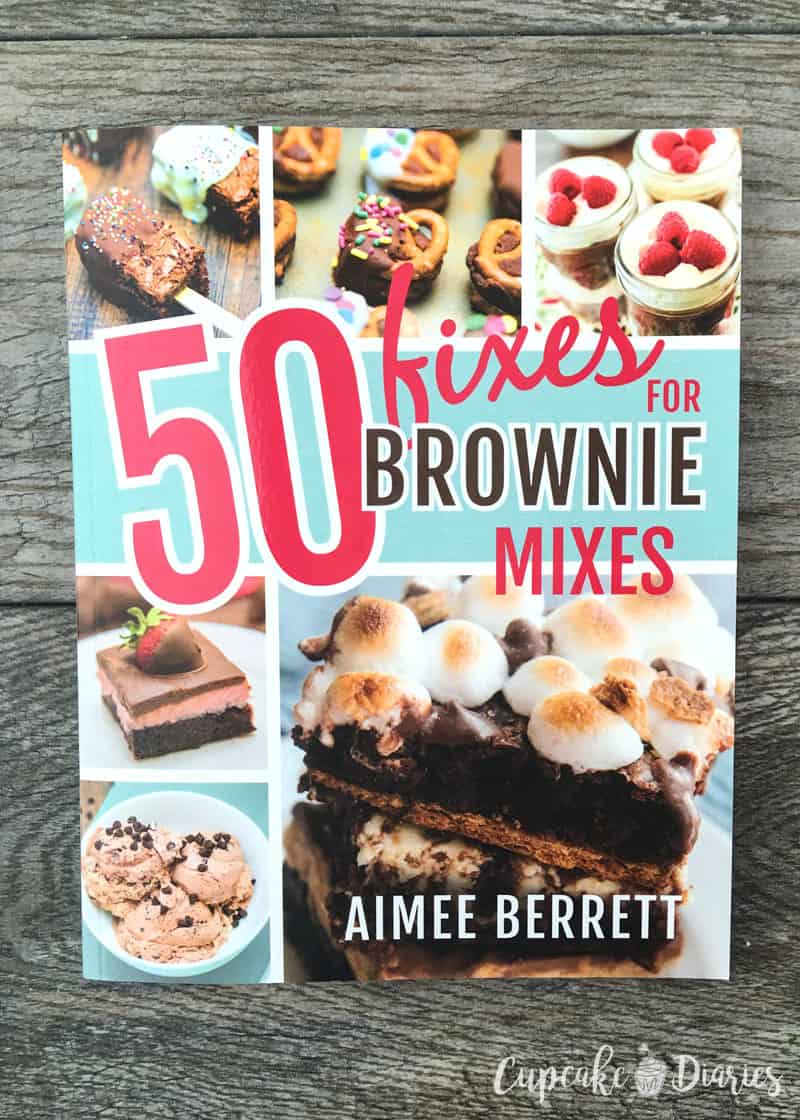 Aimee is the co-author of the blog Like Mother, Like Daughter and I'm so excited that she has written her first cookbook. Especially one that speaks to me and to my readers! We're all about making things easier with our recipes, you and I. And this cookbook does just that. Isn't it the prettiest thing?
50 Fixes for Brownie Mixes features 50 recipes that use a brownie mix. We're talking decadent brownie recipes that start with a cake mix as well as ice cream, fudge, and other dessert recipes that a brownie mix will bring to life. Even puppy chow and milkshakes!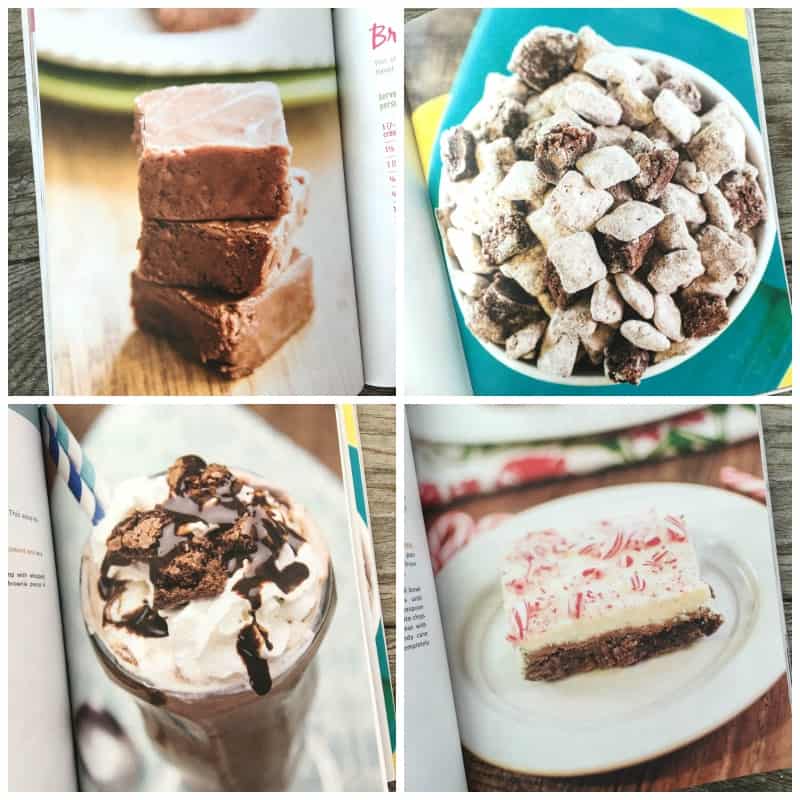 All of the recipes start with a brownie mix with extra ingredients to make the specific treat. If you like making decadent desserts without all the work, you need this cookbook!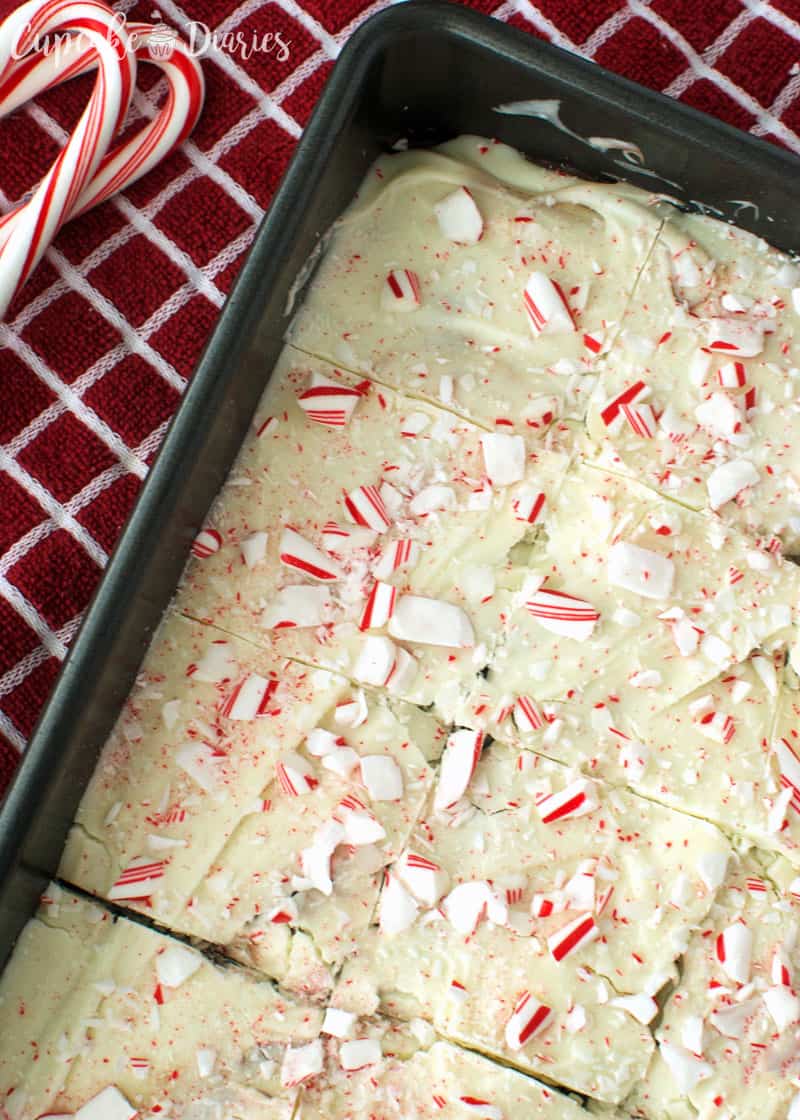 The Peppermint Bark Brownies in the cookbook have made it to my regular holiday dessert list. We made this brownies for Sunday desert and I couldn't believe who fancy they seemed. I'm not usually one to use the term "fancy" when describing a dish, but they seriously looked and tasted like I bought them from a bakery. We loved them! And it's your lucky day because you're getting a sneak peek of Aimee's cookbook with this recipe. It's a goody!
[amd-zlrecipe-recipe:301]
Kitchen tools and gadgets needed for this recipe: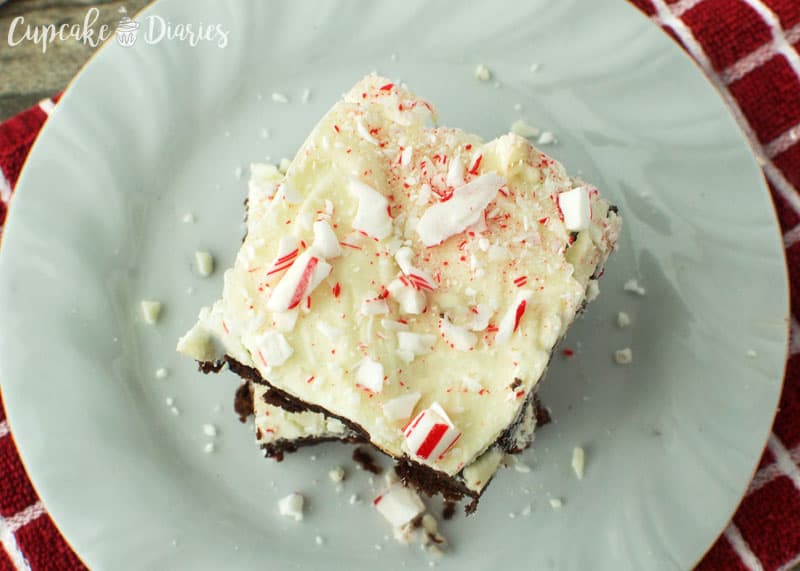 You're going to love this recipe for the holidays! I already can't wait to make them again.
You can find Aimee's book on Amazon and at Deseret Book, Barnes and Noble, and other bookstores. Look at your local bookstore and request it if it's not there!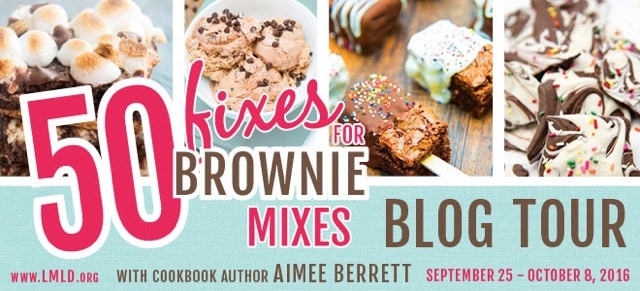 This recipe is being featured as part of a blog book tour. You can see even more of the recipes from Aimee's cookbook by clicking the image above!
GIVEAWAY: As part of Aimee's cookbook release, she is also offering a fantastic giveaway! A grand prize winner win a whole bunch of fantastic prizes, including a copy of Aimee's cookbook and a $100 PayPal gift card! Two second place winners will win a copy of her cookbook. Scroll down and fill out the rafflecopter to enter. Best of luck!