My husband wanted this cake for his birthday. He likes this one better than regular cake because it falls right in the middle of the brownies and cake categories. This is a low-rise cake and it is delicious!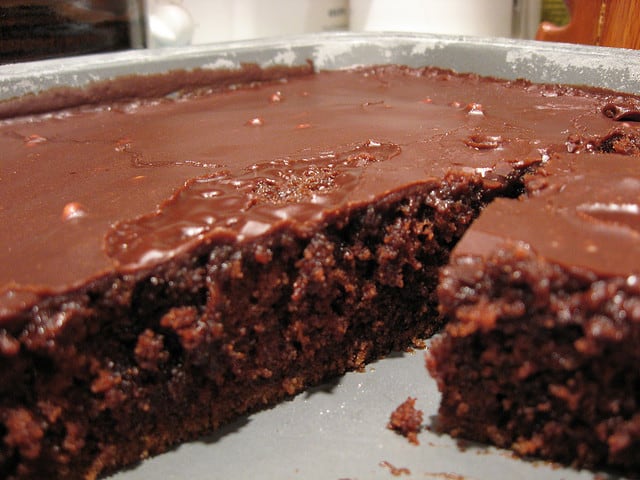 from the kitchen of
Cake
Grease and flour a 10 x 15 or 12 x 17 pan (a cookie sheet).

In a bowl, combine 2 cups flour and 2 cups sugar.

In a sauce pan, melt 2 sticks of margarine, 5 Tbsp cocoa, and 1 cup water. Bring to a boil stirring well. Add to the flour and sugar mixture.

In another bowl, beat 2 eggs. And 1/2 cup buttermilk, 1 tsp baking soda, 1 tsp vanilla, and 1/8 tsp salt. Add to the flour and sugar mixture.

Mix everything together well and pour into pan.

Bake 25 minutes at 350 degrees.
Icing
In a sauce pan, melt 1/2 stick of margarine, 1 1/2 Tbsp cocoa, and 3 Tbsp milk. Bring to a boil and add 2 1/2 cups powdered sugar and 1/2 tsp vanilla and nuts (optional).

POUR ICING ON THE CAKE WHEN THE CAKE IS HOT. This frosting is like fudge and cools really quickly. I also like to double the frosting. It covers more of the cake when doubled.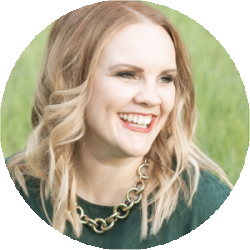 Alli is the food blogger and photographer behind Cupcake Diaries. Nestled in Northern Utah with her three young boys, hubby, and a full pantry, she loves baking all kinds of treats as well as quick and easy meals for her family. She also loves throwing parties and sharing the details on her blog. What started out as sharing a few recipes with family members here and there soon turned into a full-functioning recipe blog with readers from all around the world. Alli is a full-time mom and piano teacher who enjoys music, holidays, and spending time with her family.