Stuffed shells are a great way to serve spaghetti in a unique way. The whole family will love these shells!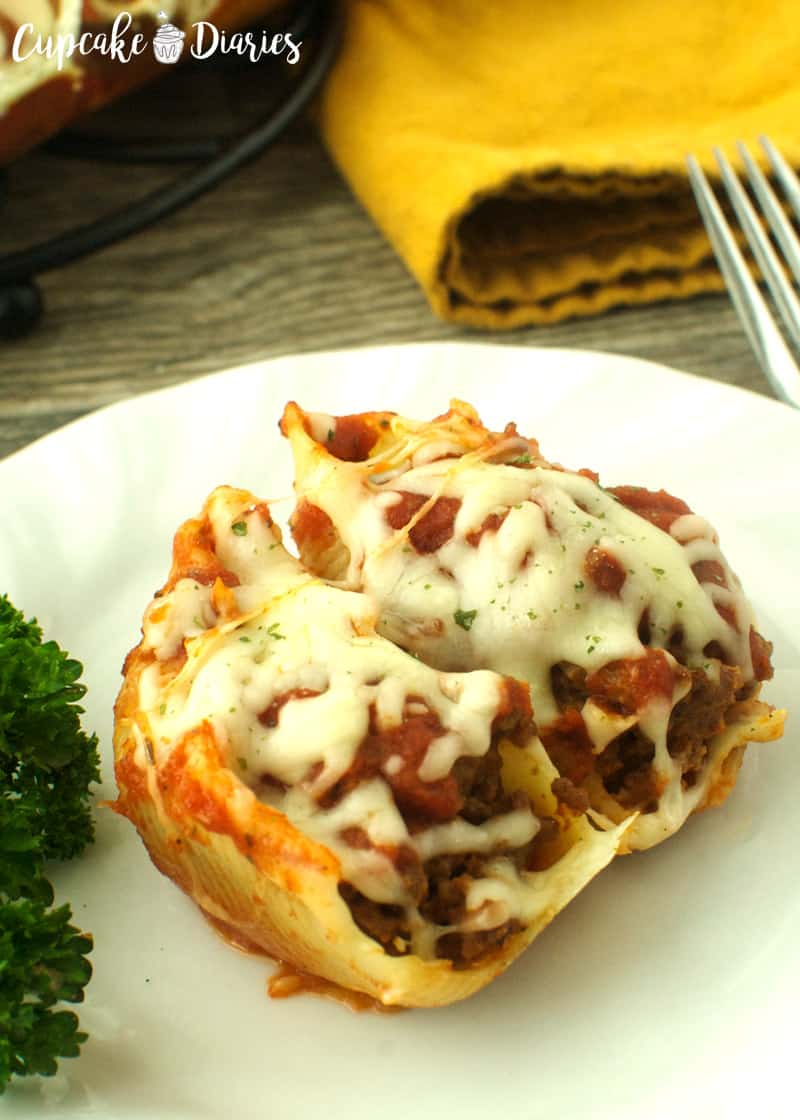 My kids absolutely love spaghetti night. They get more excited over spaghetti night than they do pizza night. Recently I made them these Saucy Stuffed Shells instead of spaghetti and they were very hesitant. I was changing their favorite meal on them without a warning. Little did they know how much they were going to love these shells. So much so that they ask for them regularly now. There's something fun about eating spaghetti and meatballs in the form of a stuffed shell!
This recipe calls for a medium onion, but I have also used onion powder instead so my kids don't get picky and weird. I just sprinkled the onion right over the meat as it was cooking. It added great flavor to the meat like an onion would have done. Serve with green salad and garlic bread and you've got yourself a delicious family meal!
Ingredients
16 dried jumbo shell macaroni
1lb ground beef
1 medium onion, chopped
1/2 tsp. minced garlic
1 egg, beaten
1/4 c. fine dry bread crumbs
1/4 tsp fennel seeds, crushed
1/4 tsp salt
1/4 tsp black pepper
1 (15-16oz) jar meatless spaghetti sauce
2 c. mozzarella cheese, grated
Instructions
Cook shells according to package directions. Drain then carefully rinse with cold water; drain again.
In a large skillet cook ground beef, onion,, and garlic until meat is brown; drain.
In a medium bowl combine egg, bread crumbs, fennel seeds, salt, and black pepper. Add the meat mixture and 1/2 cup of the spaghetti sauce; mix well. Spoon about 2 tablespoons of the meat mixture into each macaroni shell. Arrange the filled shells in a 2-quart oblong baking dish. Pour the remaining sauce over the filled shells. Cover the dish with foil.
Bake 375° for 35 to 40 minutes or until heated through. Sprinkle with mozzarella cheese and place back in the oven, uncovered, until cheese is melted.
https://www.cupcakediariesblog.com/2010/09/saucy-stuffed-shells.html
Kitchen tools and gadgets needed for this recipe: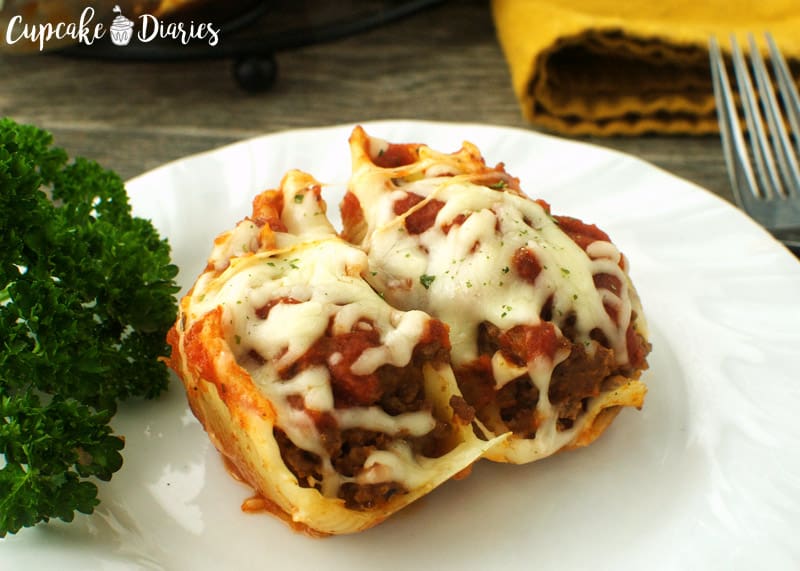 Other pasta favorites…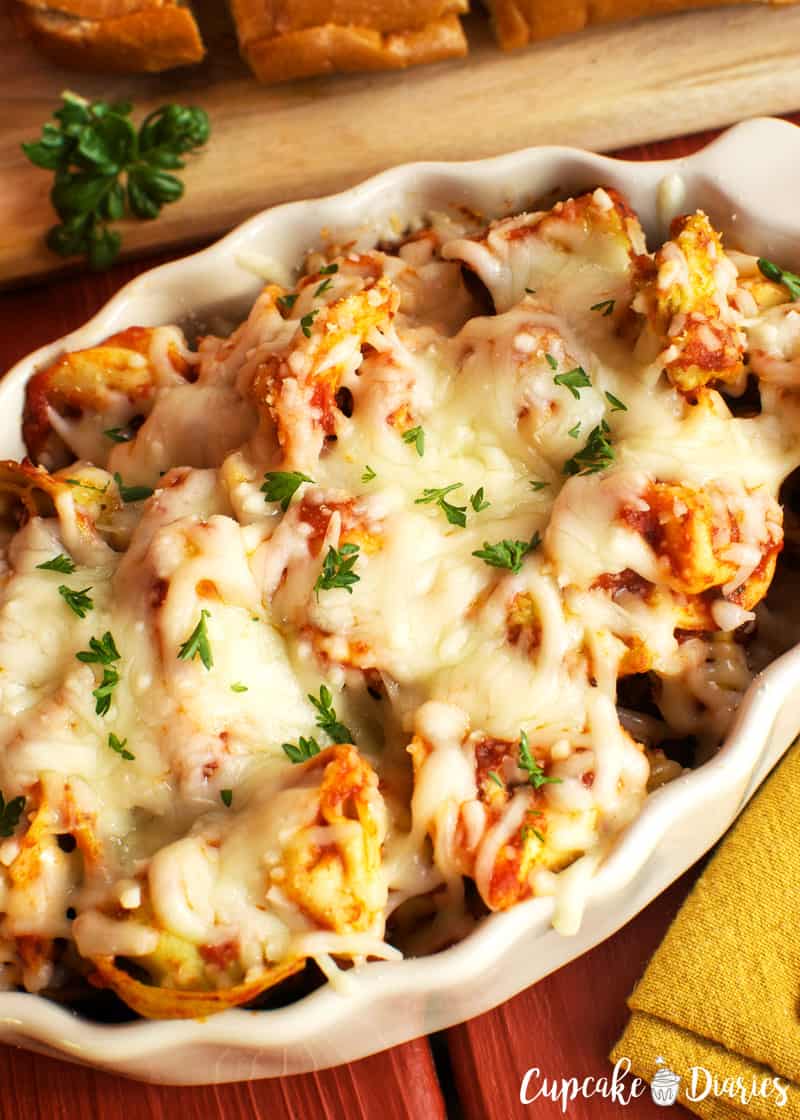 Copycat Johnny Carino's Bowtie Festival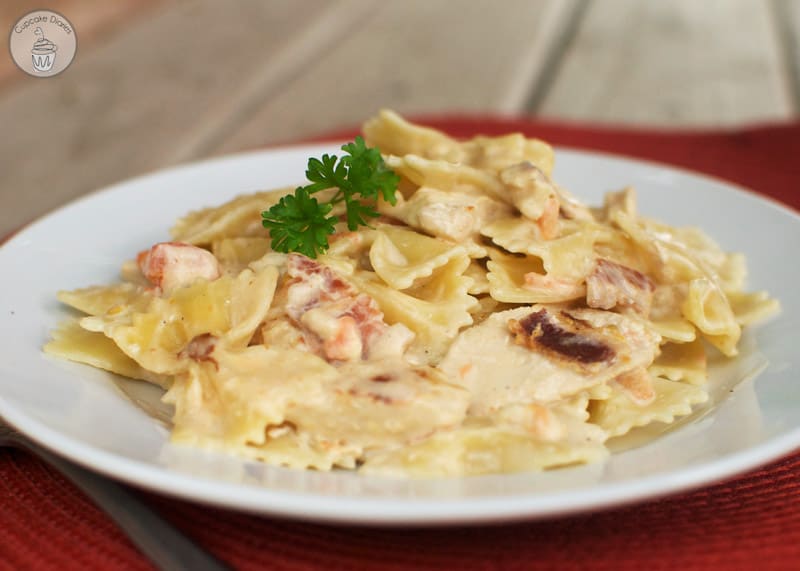 Easy Shrimp Fettuccini Alfredo