Lego Batman Cupcakes are the perfect dessert for a Lego Batman Movie birthday party! Get the FREE printable toppers to pop right on top of the cupcakes.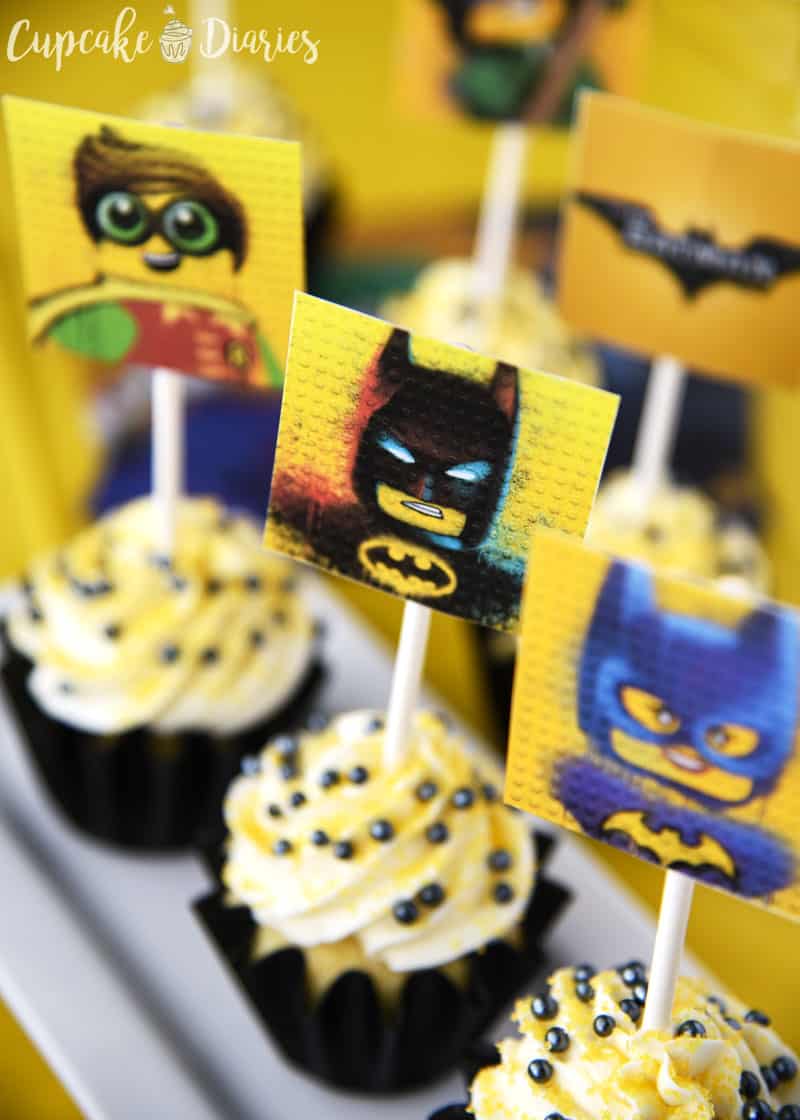 My boys' dreams are coming true with The Lego Batman Movie! My boys love their Legos and they love Batman. We've watched the preview a bazillion times and they just laugh and laugh every time. I think they're excited to see the movie! With the release of the movie today, I thought it would be so fun to make Lego Batman cupcakes with printable toppers. These cupcakes came together easily and look so cute with those toppers. They're perfect for a Lego Batman birthday party!
You know me. I'm all about my cake mix and canned frosting when it comes to cupcakes for a birthday party! I made a white cupcake and topped them with creamy vanilla frosting, black candy pearls, and yellow sugar.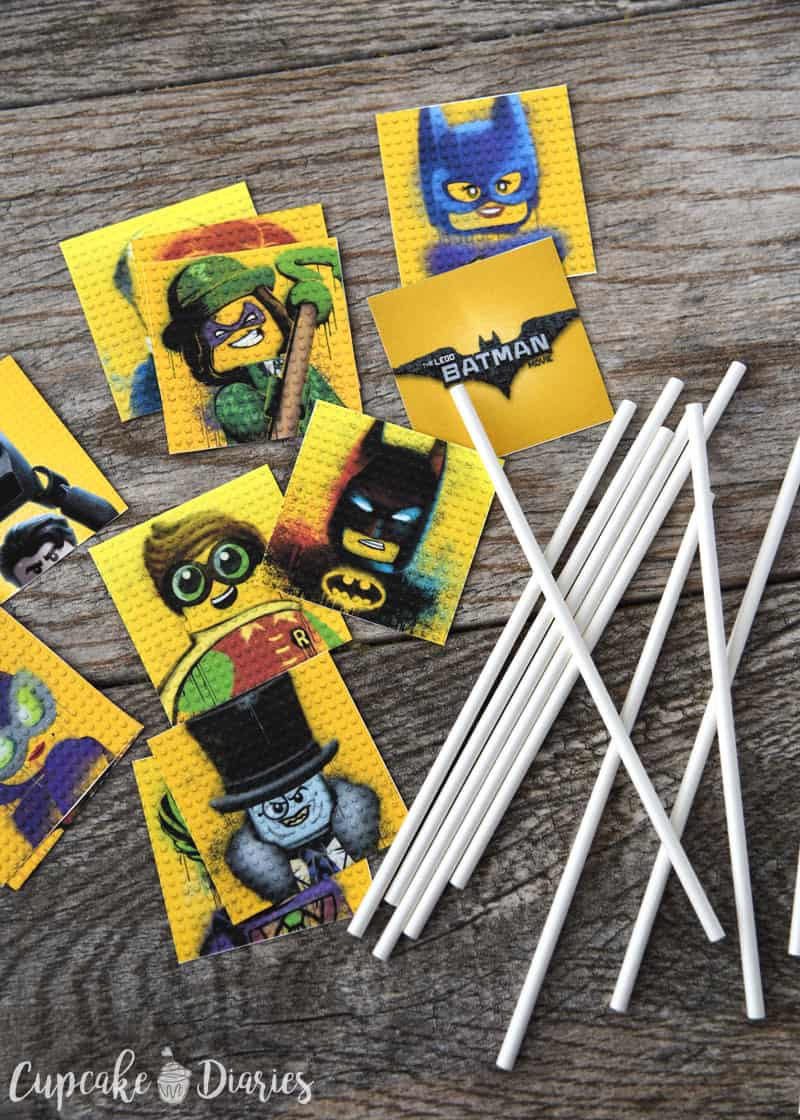 I made a sheet of 12 printable toppers for you to download and print. I recommend printing them on white card stock for color quality and so the toppers aren't flimsy.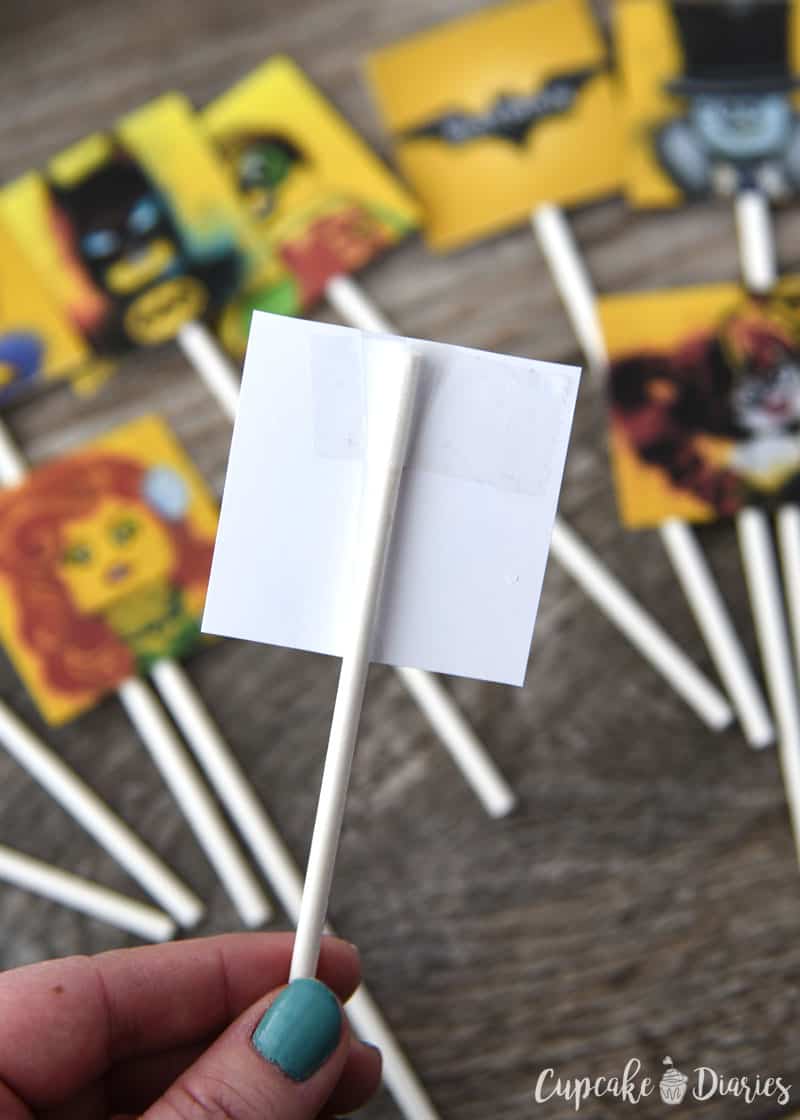 Cut out the toppers and tape a 4-6 inch sucker stick on the back of each one. You can find sucker sticks at Walmart, Michaels, and Zurchers.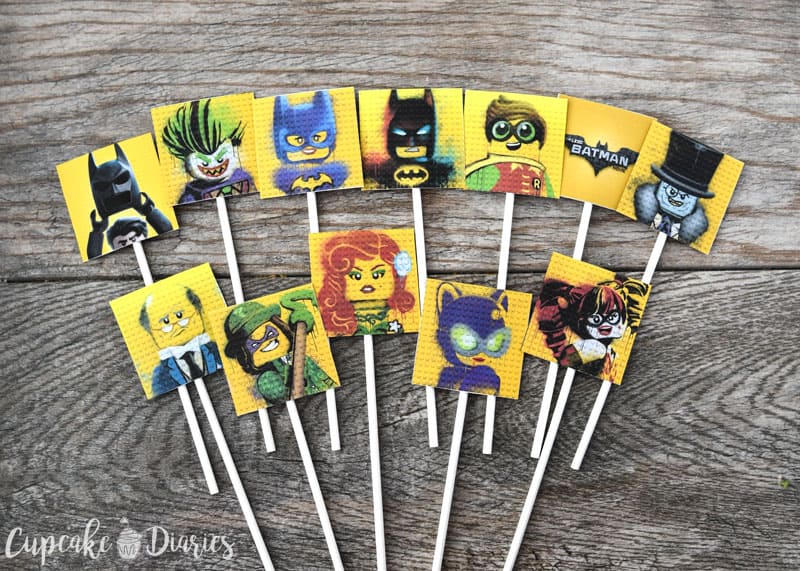 After the cupcakes are frosted and decorated, press a sucker stick into the cupcake until it reaches the bottom.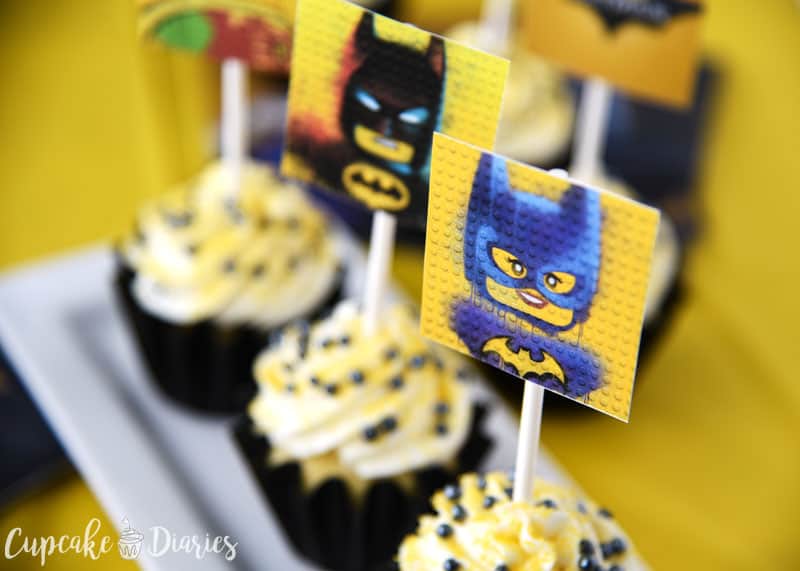 Kitchen Tools and Gadgets needed for this recipe: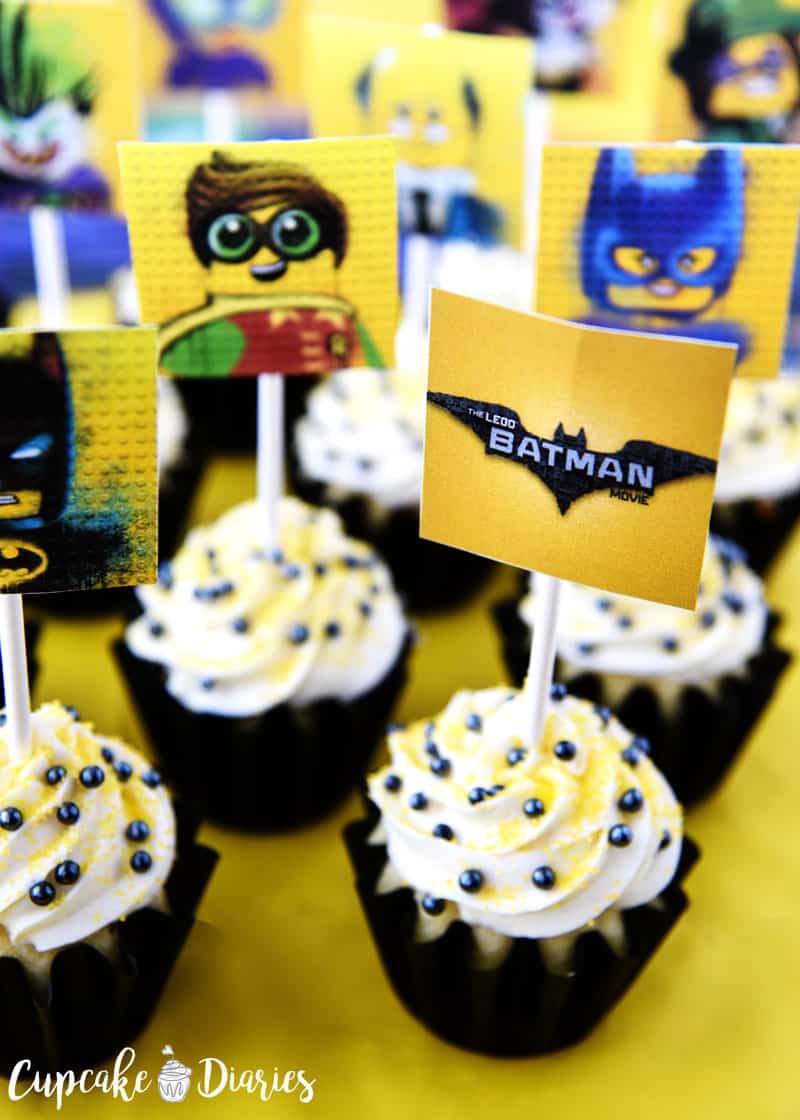 I hope the Lego Batman fan in your house loves these cupcakes!
DOWNLOAD THE PRINTABLE CUPCAKE TOPPERS HERE
To add to the birthday party fun, here's a tutorial to make this shirt for the birthday kiddo!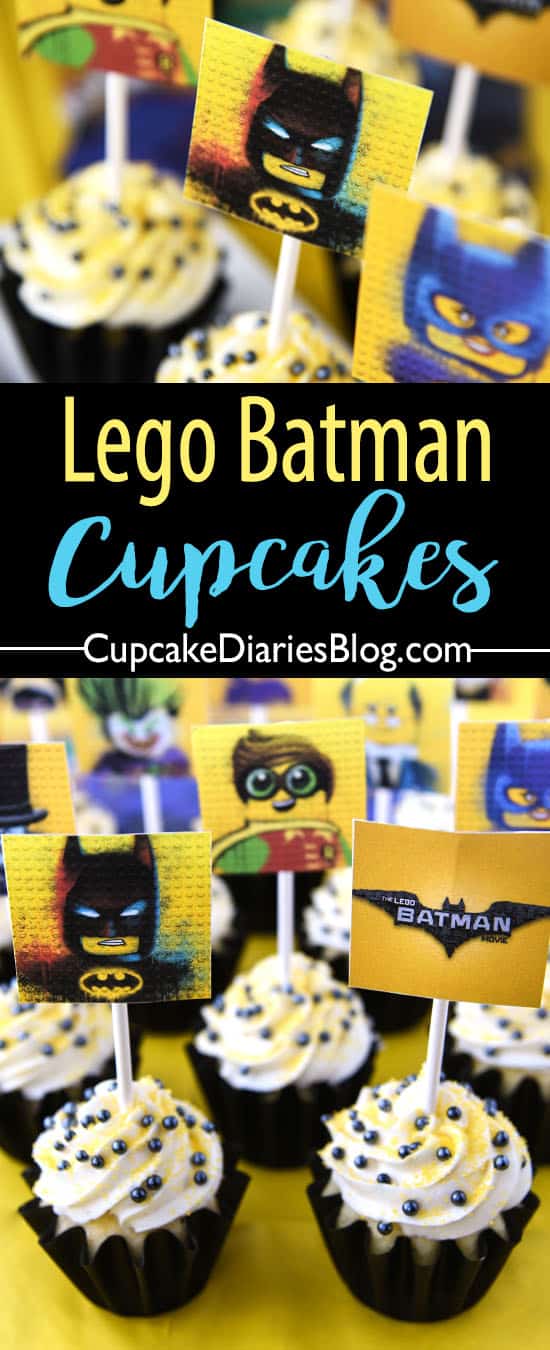 Looking for more party ideas? Here are a few of my favorites!