A creamy soda is swirled with sweet strawberry syrup and served over ice. This is the perfect drink for summer!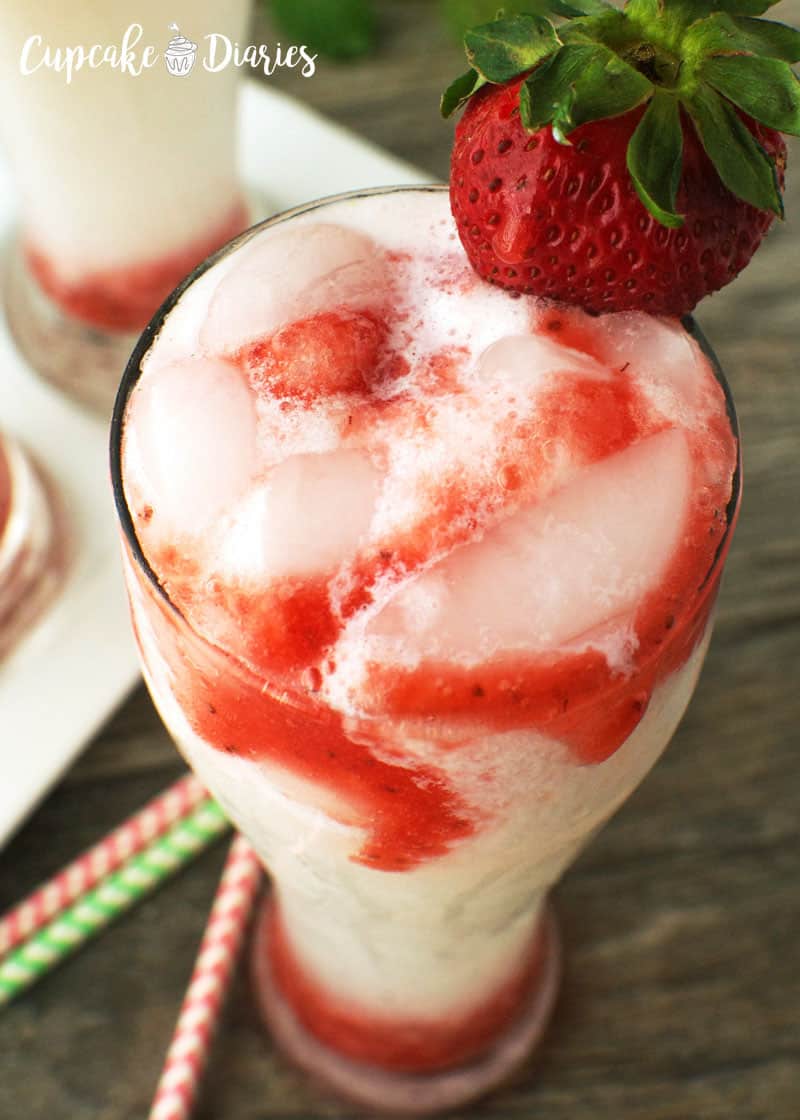 When I worked at an Italian restaurant I loved making Italian cream sodas. They were so yummy and by far the most popular specialty drink at the restaurant. With today being National Strawberries and Cream Day, I thought it only appropriate to go back to my restaurant days and make a Strawberries and Cream Soda.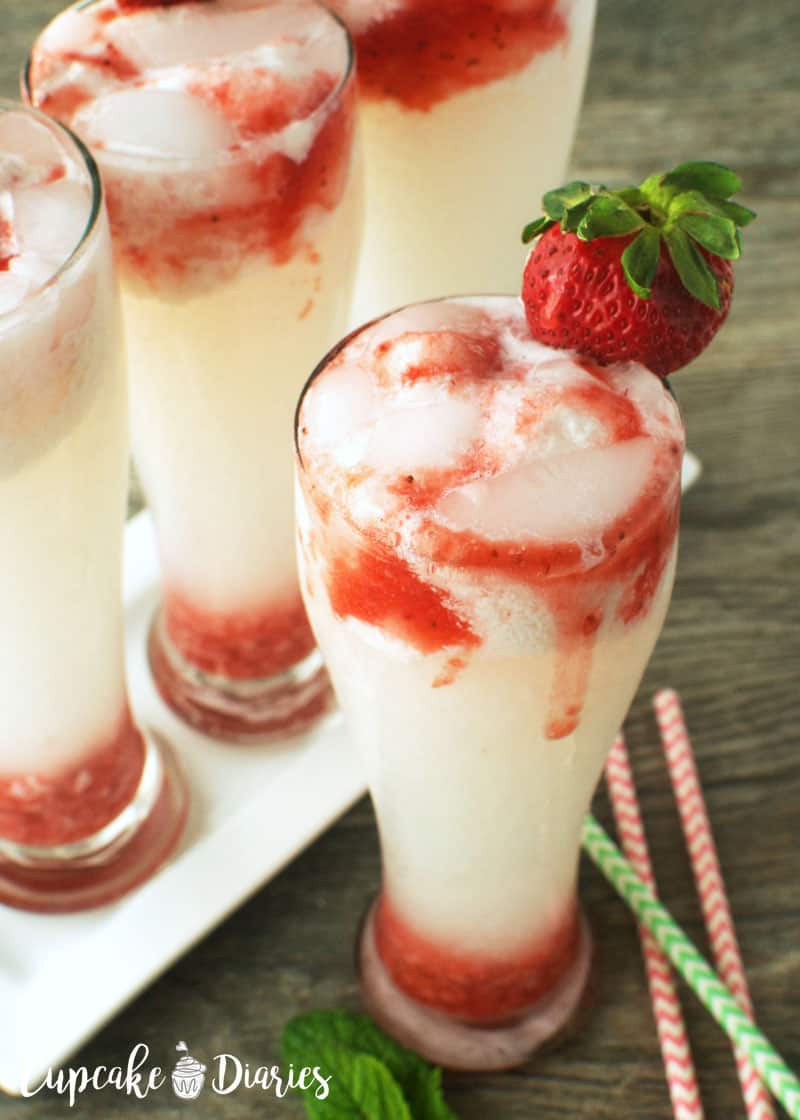 These Strawberries and Cream Sodas are extra special because of the fresh strawberry goodness inside. We're talking fresh strawberries made into a delicious and smooth syrup that can be used for not only these sodas, but also ice cream, brownies, pancakes, and whatever else you want to put it on. It's so versatile and yummy! This recipe is so fun to serve at a party, to cool off on a warm summer day, or just for a quiet Sunday afternoon. You're going to love how easy they are to make and the minimal ingredients you're going to need!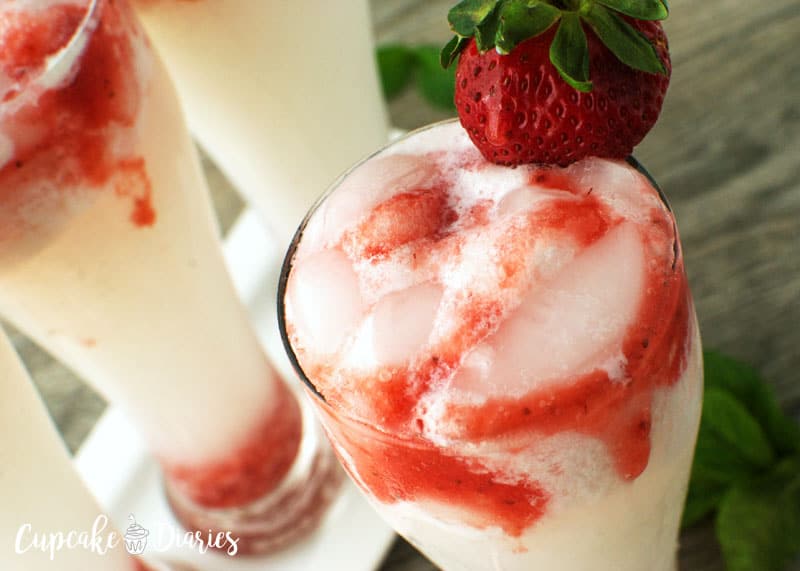 Kitchen tools and gadgets needed for this recipe: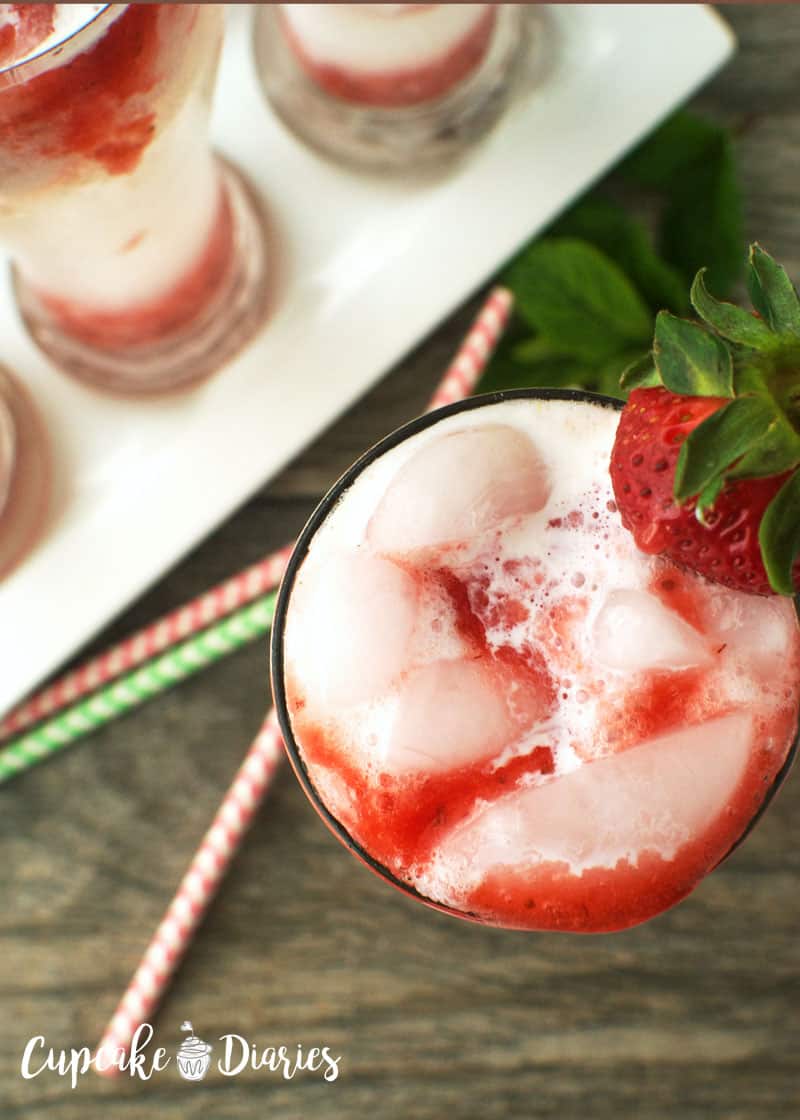 I hope you love these drinks! They're so fun and so yummy. While you're here, take a look below at more strawberries and cream recipes.  You won't be disappointed!