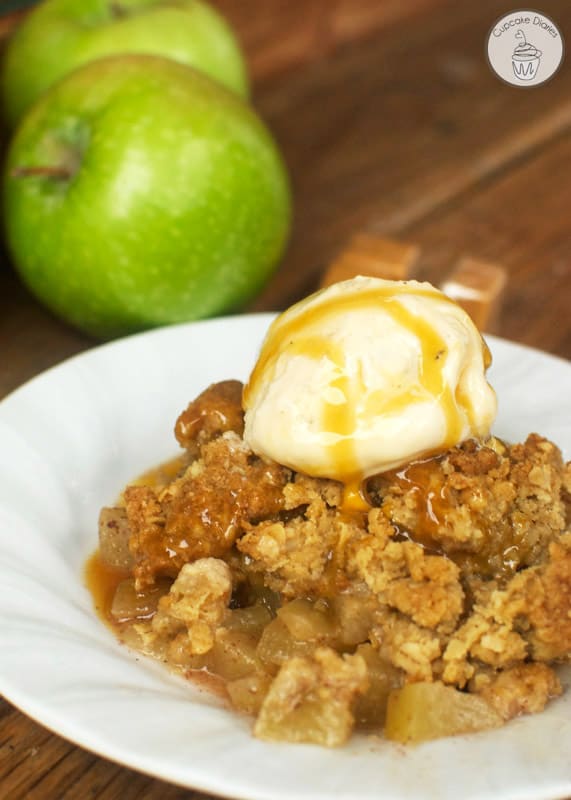 Happy October! October is my favorite month and I just want to make fall food like crazy all month long. Let's be honest, that's what I do. And most of the time there's no reason for making it. It's just all so good!
One of my favorite fall treats is apple crisp. You can't beat a hot bowl of apple crisp topped with creamy vanilla ice cream. Yum! This recipe is really easy to put together and it tastes like fall. I had a hard time not eating the entire dish myself. It's so good!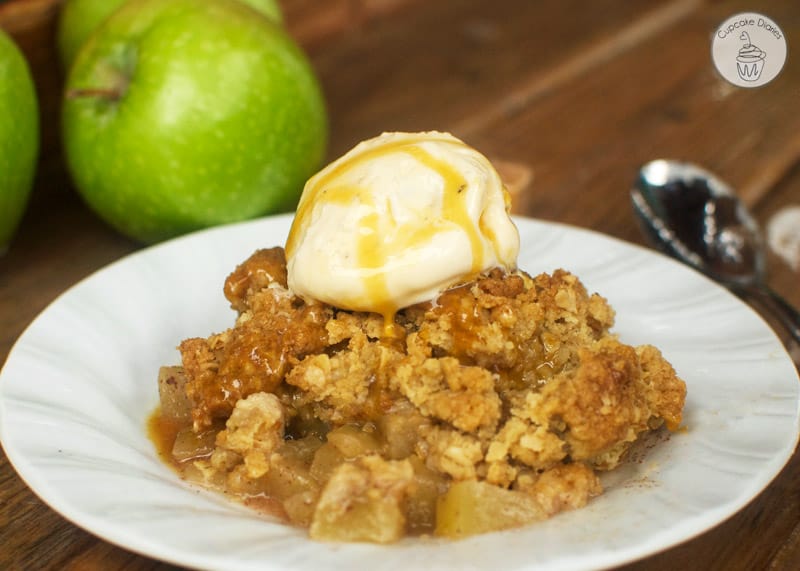 So good!! This will be a regular for us during the fall.