The goodness of a chocolate chip cookie all together in a fabulous cupcake. (With a cookie dough surprise inside!)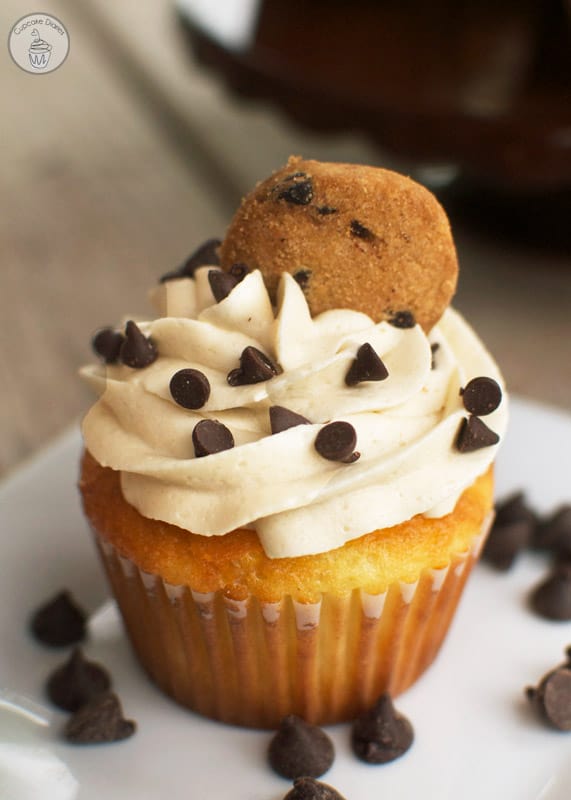 Cookie dough is such a weakness of mine. I find myself constantly taste testing the dough when I'm baking cookies, even though I totally know what it tastes like. Ok, I just love eating it. It's so yummy! For National Chocolate Chip Day, I decided it would be fun to come up with a cupcake recipe that also highlighted the goodness of the chocolate chip cookie. These cupcakes are fabulous!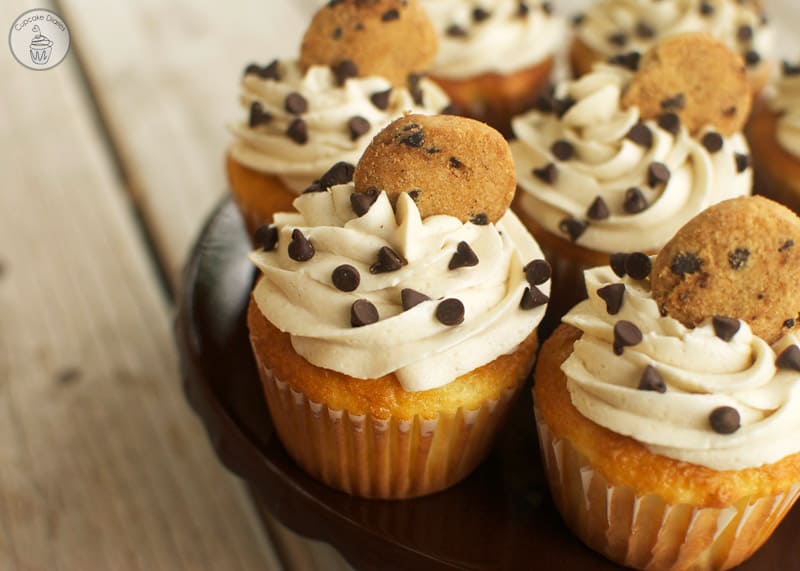 The frosting on these cupcakes is a chocolate chip cookie dough frosting. It is tasty! I love the look of the mini chocolate chips sprinkled on the top. Not to mention the delicious tiny cookie perched at the very top! This cupcake is GOOD.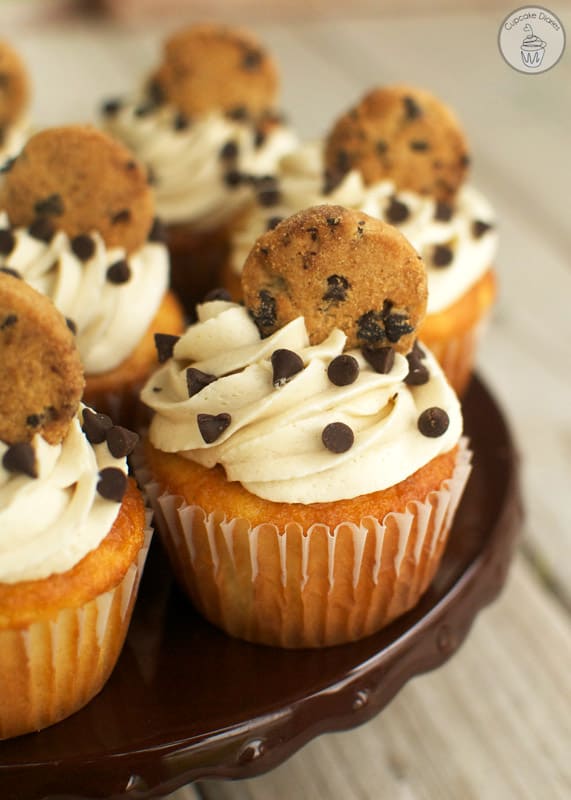 And did I mention the cookie dough goodness on the inside of these cupcakes. Oh. My. Yum!! Don't worry, it's egg-free dough so it's totally safe. Happy day!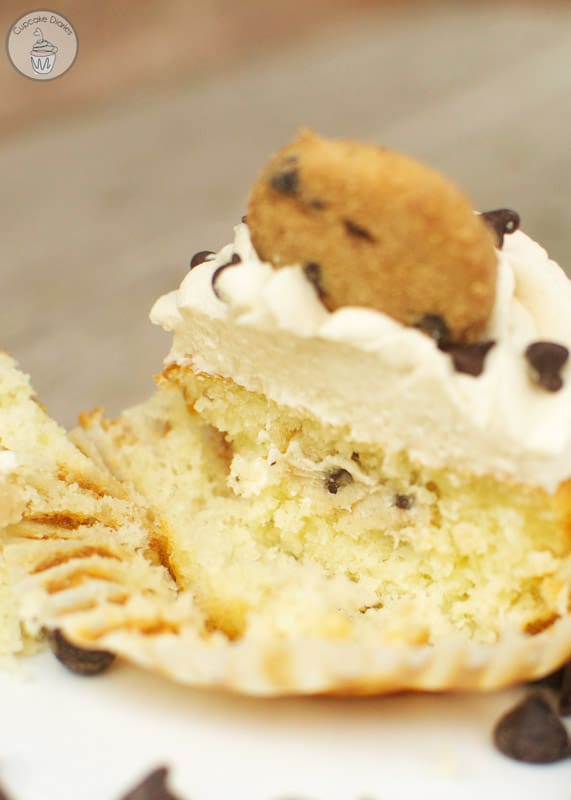 I can't wait for you to try these cupcakes then come back here and tell me what you think! These are one of my new favorites.
Kitchen tools and gadgets needed for this recipe:
I hope you like this recipe as much as I do! And because it's National Chocolate Chip Day, here are more fabulous chocolate chip recipes to help you celebrate!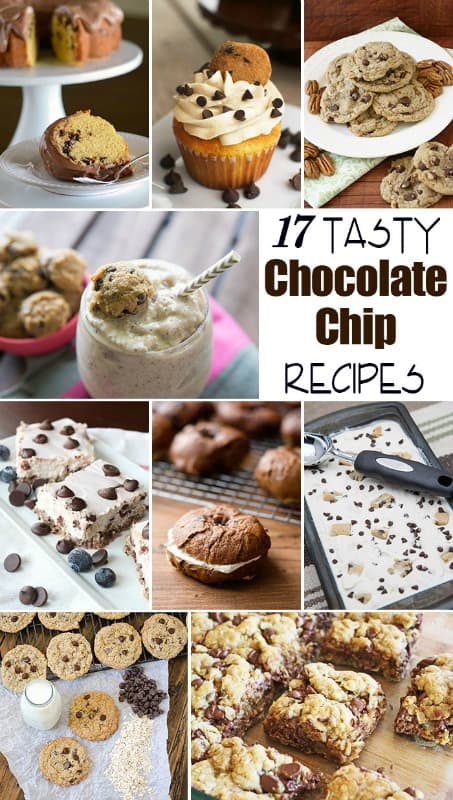 Chocolate Chip Bundt Cake from Creations by Kara
Chocolate Chip Cookie Dough Cupcakes from Cupcake Diaries
Butter Pecan Chocolate Chip Cookies from Butter with a Side of Bread
Gluten Free Cookie Dough Blizzard from Tried and Tasty
Light Berry Dark Chocolate Chip Cheesecake Bars from Happy Food Healthy Life
Chocolate Chip Bagels from Ashlee Marie
Chocolate Chip Cookie Dough Ice Cream from Like Mother, Like Daughter
Vanishing Chocolate Chip Oatmeal Cookies from Real Mom Kitchen
Chewy Chocolate Chip Oatmeal Bars from Jamie Cooks It Up!
Pumpkin Chocolate Chip Muffins from Cupcake Diaries
Banana Chocolate Chip Muffins from Cupcake Diaries
Chocolate Chip Pecan Caramels from Creations by Kara
Cornflake Marshmallow Chocolate Chip Cookies from Butter with a Side of Bread
Coconut Macadamia Nut Chocolate Chip Cookies from Butter with a Side of Bread
Easy Chocolate Chip Scones from Ashlee Marie
Oatmeal Chocolate Chip Cookies from Ashlee Marie
Homemade Chocolate Chip Graham Crackers from Happy Food Healthy Life