I'm so excited about this recipe and giveaway today! My husband and I really like dōTERRA Essential Oils and use all different kinds of oils for all different kinds of things. Helping sick kids, headaches, sleeping better…They're amazing. Essential oils are natural aromatic compounds found in the seeds, bark, stems, roots, flowers, and other parts of plants. And dōTERRA (CPTG) Certified Pure Therapeutic Grade® essential oils represent the safest, purest, and most beneficial essential oils available today.
So you can imagine how my eyes were opened when a friend told me about using the oils in recipes. Say whaaa??? This Creamy Lime Fruit Dip is one of the many things you can make with your DoTerra Lime oil. It is so flavorful and creamy. And it goes great with all kinds of fruits! It's a perfect dip for a summer party. And like other citrus oils lime is known for its cleansing properties as well as having an uplifting effect on the spirit.
Other uses for dōTERRA lime oil:
 cold and flu
cleansing skin for tightening and improving complexion
topically to remove muscle spasms and cramps
in a diffuser as a mood enhancer and disinfectant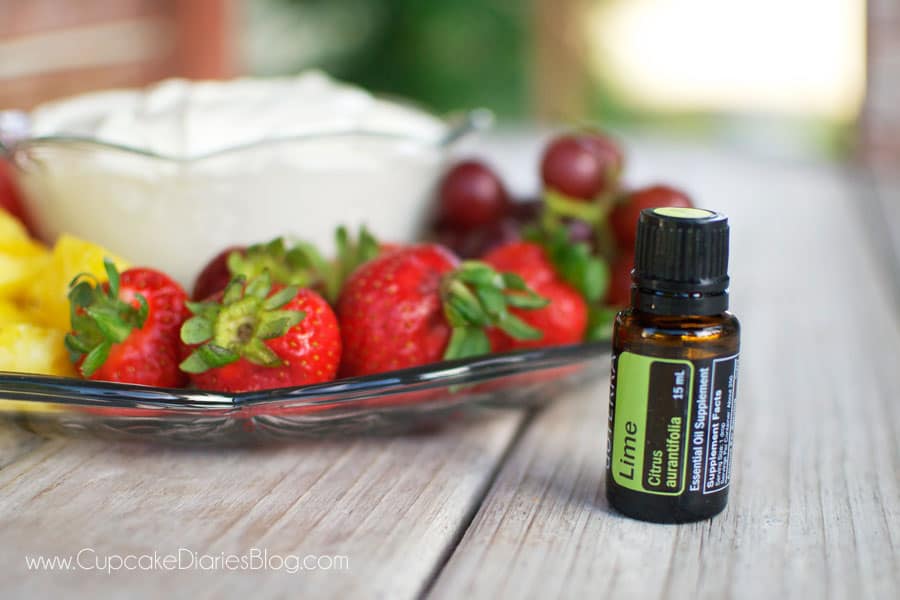 I loved the flavor the lime oil gave this dip. And it was way easier and cleaner using this than squeezing the juice out of a lime. You're going to love this recipe!
Ingredients
8oz cream cheese, softened
1 can sweetened condensed milk
8oz Cool Whip, thawed
7-8 drops doTERRA lime oil
Instructions
Combine cream cheese, sweetened condensed milk, and oil with an electric hand mixer. Mix till cream cheese is smooth and creamy.
Add Cool Whip and fold in with a spatula. Serve with fresh fruit or graham crackers.
http://www.cupcakediariesblog.com/2014/07/creamy-lime-fruit-dip-doterra-giveaway.html
And with this recipe comes a fun doTERRA giveaway! One lucky winner will receive a dōTERRA prize pack. Here's what the prize pack will include: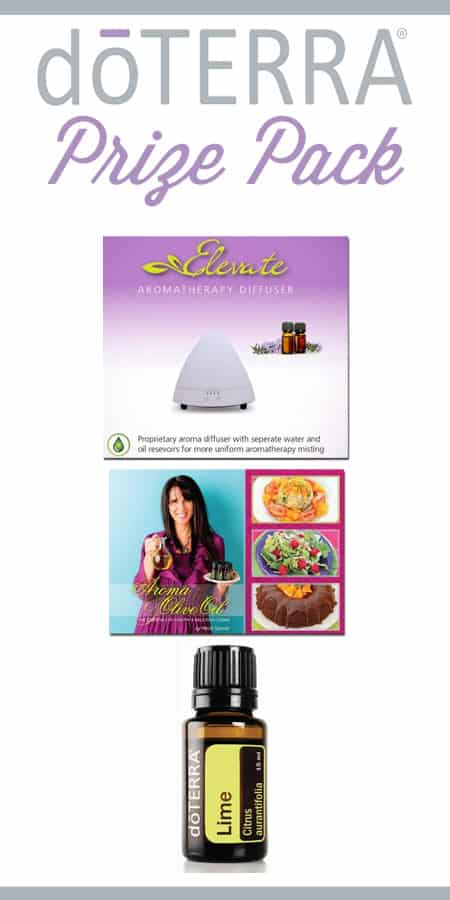 1 Elevate aromatherapy diffuser
1 Aroma & Olive Oil cookbook
1 bottle Lime oil
This is such a fun prize pack! The winner will not only get to make this fabulous fruit dip with their very own bottle of lime oil at home, they will also be able to make more recipes AND enjoy lime doTERRA essential oil in a brand new aromatherapy diffuser. So fun!
To enter this giveaway, simply fill out the Rafflecopter widget below. The more you fill out, the higher your chances of winning! (It may take a minute to load.)
To find out more about dōTERRA Essential Oils and shop for products, click here!
Disclaimer: I received product for this review and giveaway. As always, all opinions are 100% my own.