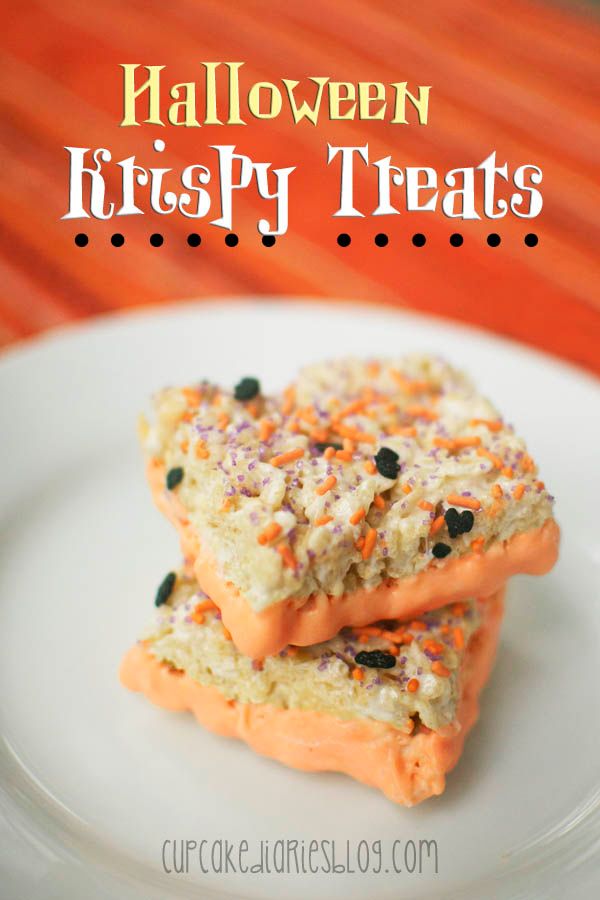 I am not even kidding when I say I can eat an entire pan of these in a day! I haven't tried, but let's just say I don't trust myself alone with these delicious treats. I've never loved rice krispy treats as much as I do now. That white chocolate layer on the bottom takes them to a level that is indescribable! You're just going to have to make a batch of these to see what I mean.
These treats can be made for all kinds of holidays! I made them for the
Fourth of July
this year and they were a huge hit and so much fun!
Today I've teamed up with six more bloggers to give you some fun Halloween ideas! Take a look at the list below for recipes, crafts, costume ideas, and more!