Smooth and fluffy cinnamon honey butter that tastes like the Texas Roadhouse version!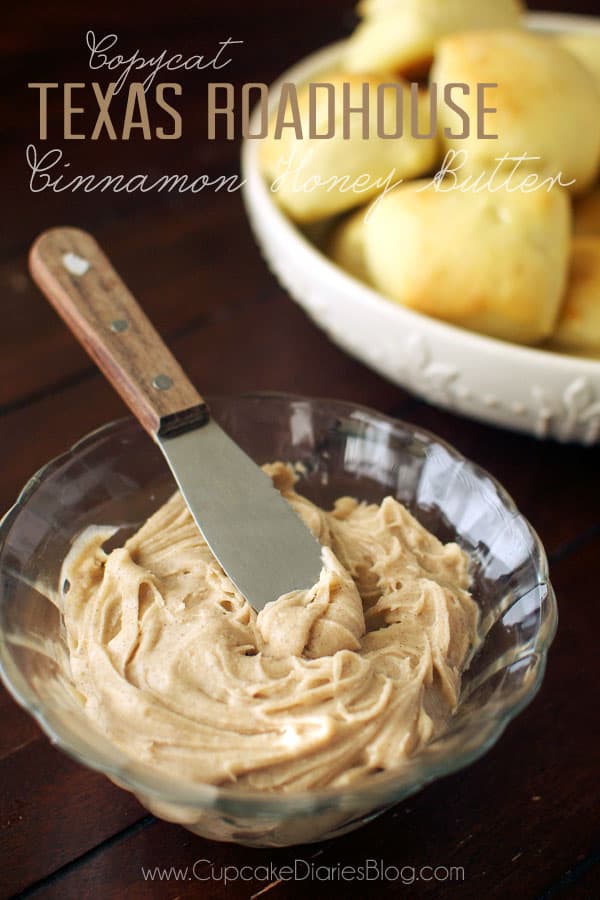 We're heading to Texas Roadhouse for dinner tonight. But what happens when I come home and start craving that butter all over again? I guess I'll just make it! It's seriously so SIMPLE to make, it's wonderful. Not to mention it's super delicious. Ok, is it dinner time yet?
Kitchen tools and gadgets needed for this recipe:
This butter tastes amazing on rolls, toast, bagels, sweet potatoes…Pretty much everything, let's be honest.
And don't miss the recipe for Copycat Texas Roadhouse Rolls to go with your cinnamon honey butter!