I hope you've enjoyed all these amazing summer recipes from these fabulous bloggers over the last week and a half! I appreciate these talented bloggers and all their help in contributing to my blog while I've been gone.
Today's recipe comes from Courtney at Fry Sauce & Grits. I met her at SNAP! Conference and she is a hoot and a half. Talk about a fun and bubbly personality! I was so glad I got to meet her!
This pie looks like summertime heaven. It's on the top of my list of recipes I want to try!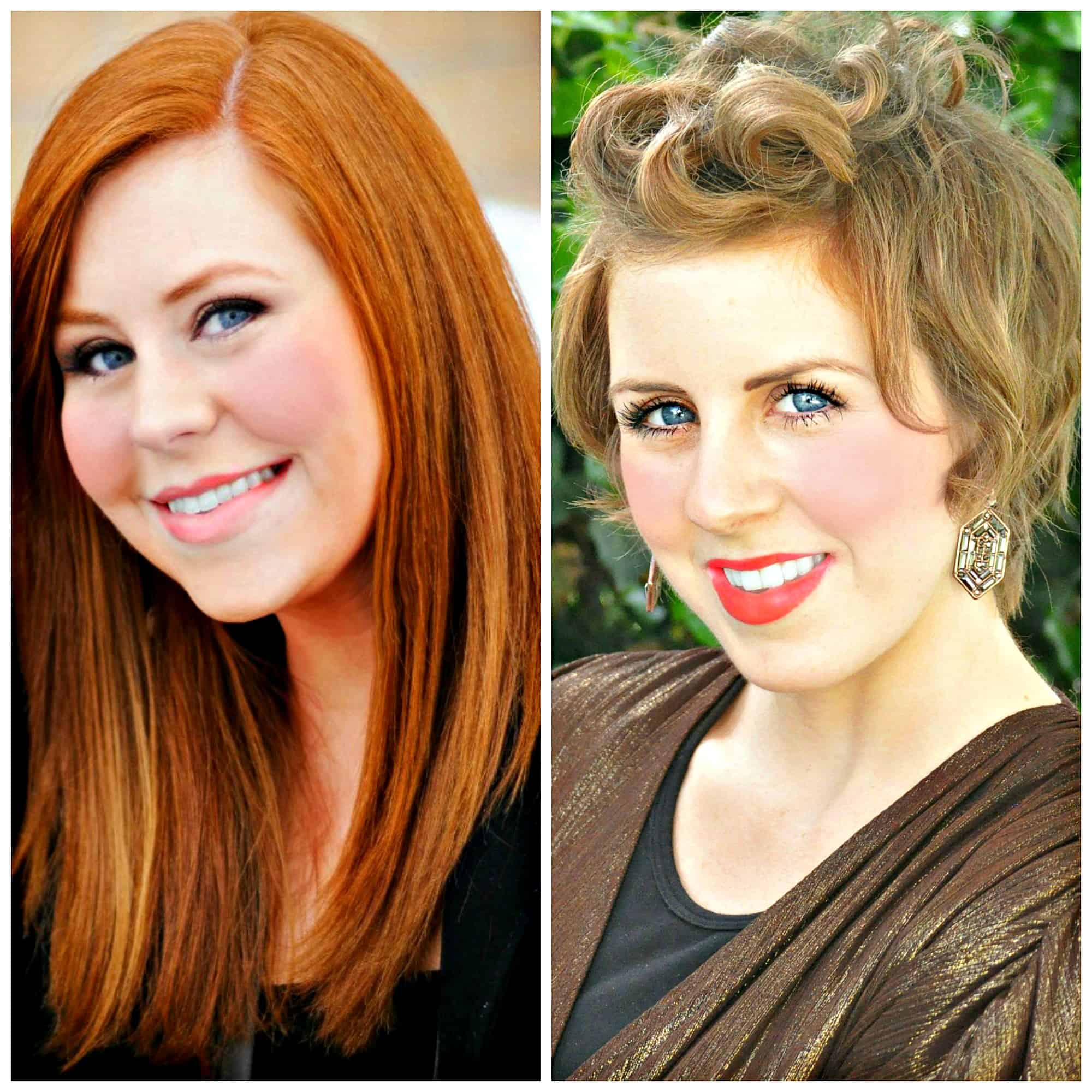 Hello! We're sisters Melanie and Courtney who live far away from each other.
Fry Sauce & Grits
is a way to inspire and share our passion for beautiful things. Ya'll come back, ya hear! Make sure to follow us on
Facebook
,
Pinterest
, and
Instagram
!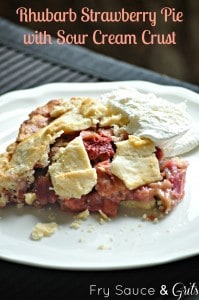 This is by the far the best pie I've ever eaten. My husband grows rhubarb in our backyard just so I can make this pie. If you've ever seen a rhubarb plant it takes up a lot of garden real estate and to my husband, his garden means everything. When he allows this gigantic plant to take up half of his garden, it says something about how important it is. This is an easy recipe, pretty much fool proof. When I made this, I had it for lunch, for a mid day snack, some for dinner, and some for dessert. By the end of the day I'd had eaten half of it. Now I'm sitting in my sweats thinking about how many minutes I'm going to have to run on the treadmill to even come close to burning off those calories. Hope you enjoy this tart, sweet, buttery, and salty treat.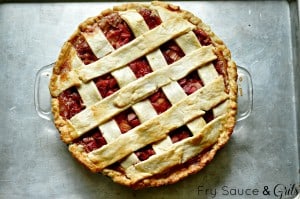 2 lbs rhubarb, cut into 1-inch pieces (about 7 cups)
1/2 pound strawberries, sliced (about 1 1/2 cups)
1 cup sugar, plus more for sprinkling
3 tablespoons all-purpose flour
1 teaspoon finely grated lemon zest
1/4 teaspoon ground cinnamon
Heat oven to 375° F. In a large bowl, toss the rhubarb, strawberries, sugar, flour, orange zest, cinnamon, and salt. Lightly beat one of the eggs, add to the fruit, and toss to combine.

Fit one of the pie crusts into a 9-inch pie plate. Fill with the fruit mixture, pressing it in firmly. Lay the second crust on top and press the edges of the crusts together to seal.

Trim the crust to a 1-inch overhang, fold the overhang underneath itself, and crimp. In a small bowl, beat the remaining egg with 1 teaspoon water and brush over the crust. Sprinkle with sugar and cut vents in the top.

Place the pie on a foil-lined baking sheet and bake until the fruit mixture is bubbling and the crust is golden brown, 1¼ to 1½ hours. Let cool for at least 2 hours before serving.
3 3/4 cups all-purpose flour
1/2 to 1 teaspoon kosher salt
1/2 teaspoon baking powder
1 3/4 cups cold unsalted butter
In a very large bowl combine flour, sugar, salt, and baking powder.

With a pastry blender cut in butter leaving chunks the size of peas.

Combine water, sour cream, and vinegar. Add liquid all at once to the flour mixture. Quickly stir to distribute; do not over mix.

The dough should be slightly crumbly. Let rest in the refrigerator for at least two hours or overnight. The finished dough should break, not stretch. Divide into three portions; shape into disks. Use at once or wrap and refrigerate up to three days. Or freeze up to 6 months. Thaw overnight in the refrigerator if frozen. Makes three single-crust pastries.