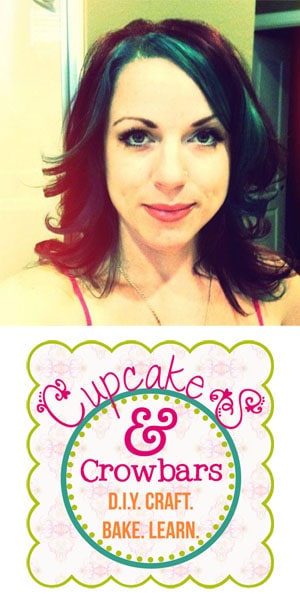 Cupcakes & Crowbars is a blog that you'll find yourself laughing right along with Dee. Her fun personality shines through in all her posts, that range from crafts, recipes, and all kinds of decorated sweets. (You'll be amazed at how well this girl can decorate a cookie!)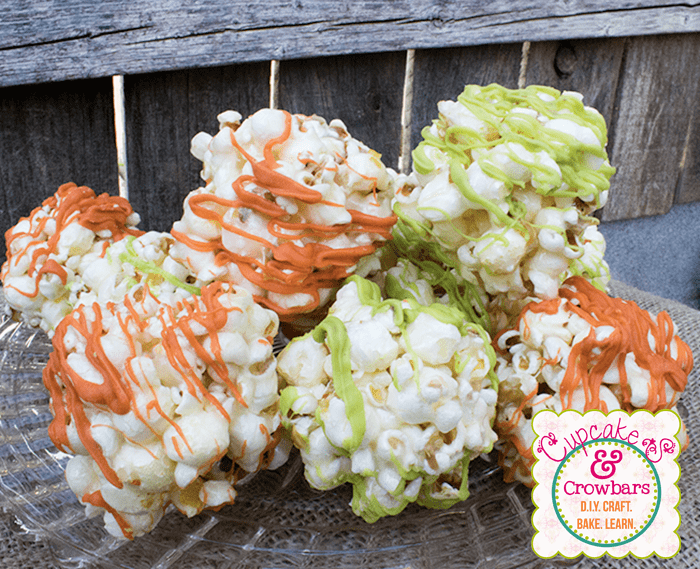 Popcorn balls are one of my favorite treats. And I just love what Dee has done with these popcorn balls to make them festive! I love the ghoul drool and pumpkin guts.
Get the recipe for Dee's Pumpkin Balls here.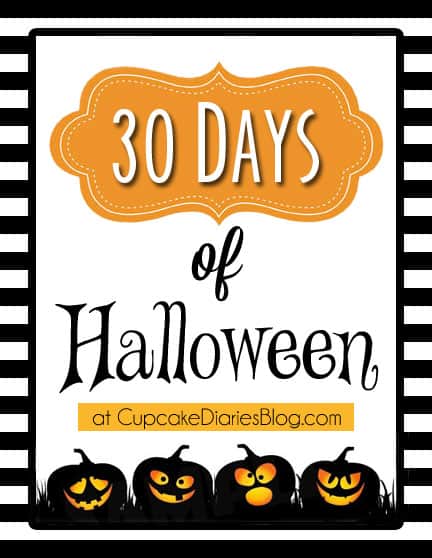 This recipe is part of "30 Days of Halloween" here at Cupcake Diaries.
Check back tomorrow for another yummy Halloween recipe!