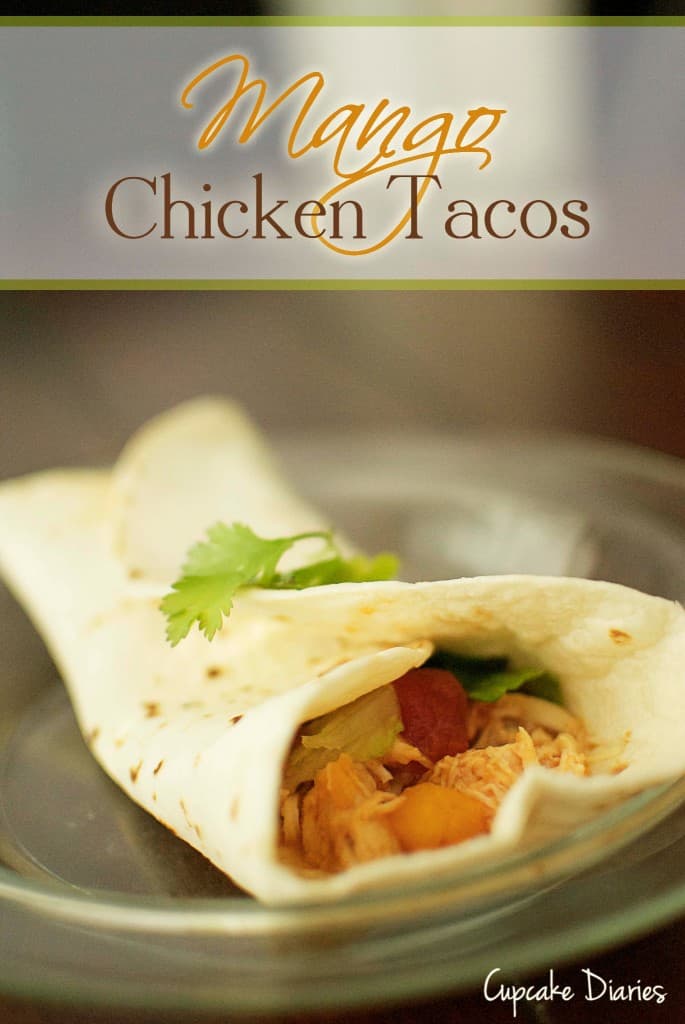 While making last week's menu plan, I found myself stumped. I decided to go through my fridge and see what I had lying around to make a meal. I found a brand new container of mango salsa, chicken, and a whole bunch of taco ingredients. Sometimes the same old tacos get old, so I decided to put a twist on it. And to make things even better, I cooked it in the crock pot. Another easy dinner that everyone loved. Winner winner, another easy chicken dinner!
2 boneless skinless chicken breasts
1 1/2 c. mango salsa, plus extra for serving
doll

o

p of sour cream
medium flour tortillas
Mexican blend or colby jack cheese, shredded
chopped lettuce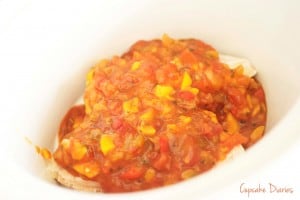 Place the chicken in the crock pot. Pour 1 1/2 c. mango salsa over the chicken. Cook on low for 4 1/2 hours, shred the chicken inside the crock pot, then add a dollop of sour cream. Allow the chicken to sit for about 15 minutes more before serving. Mix together and serve in the flour tortillas with additional toppings. I like to add a little more mango salsa on top of the lettuce for a little extra flavor!
Did you know: If you spray the crock pot with nonstick cooking spray before putting ingredients in it makes cleaning a whole lot easier!
Linking: