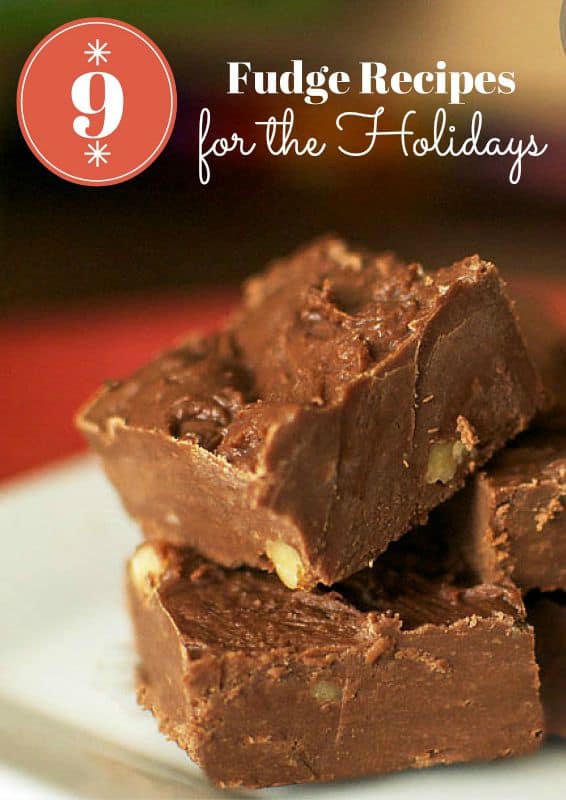 It isn't a Christmas party without fudge!
As long as I can remember, fudge has been present on the dessert table at every Christmas party since I can remember eating fudge.
And it amazes me how many different kinds of fudge there are out there! Love it.
Here is a list of some of my faves!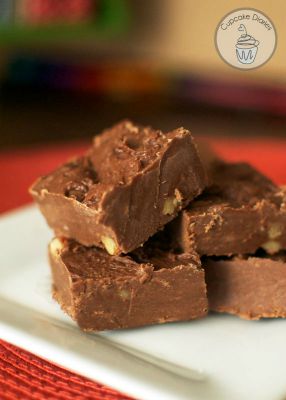 Copycat See's Candy Fudge from Cupcake Diaries
This fudge tastes just like it came from the yummy store. Delicious!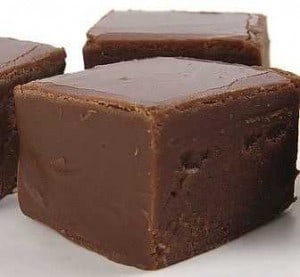 Fantasy Fudge from Notecook
This is the recipe that gets my heart a-flutterin' every year! My mom makes this stuff like a champ.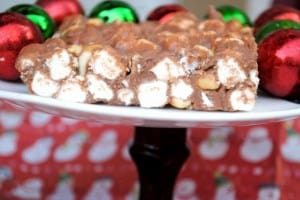 Rocky Road Fudge from Lee La La
Hello, Fabulous! You're beautiful! My mouth is watering just looking at this picture.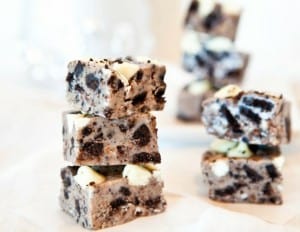 Oreo Fudge from Love Veggies and Yoga
America's favorite cookie rolled into fudge. Indeed!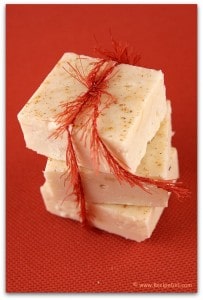 Eggnog Fudge from Recipe Girl
It's never too late to use eggnog! And even if you're not a fan of eggnog, the flavor of this fudge is divine. It's so creamy and yummy!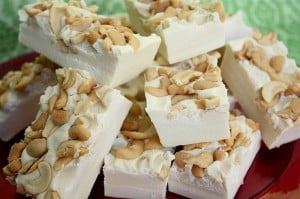 White Chocolate Fudge from I Heart Nap Time
I have a brother-in-law who LOVES white chocolate. He would go crazy over this fudge! This is any white chocolate lover's dream!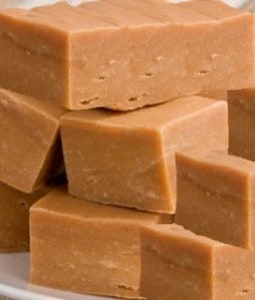 Maple Peanut Butter Fudge from Coleen's Recipe
Ah…maple and peanut butter. Two of my favorite things mixed together! Delicious. And this recipe uses the microwave, which I love even more!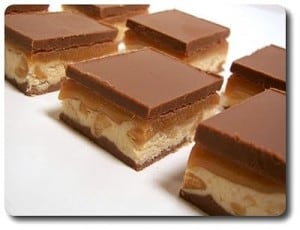 Snickers Fudge from Culinary in the Desert
Gah! The guy who came up with this fudge is an absolute genius. Thank you, man.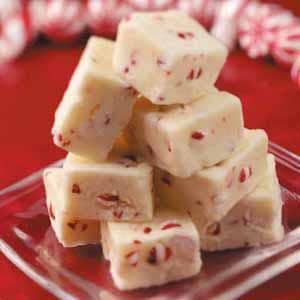 White Chocolate Peppermint Fudge from Taste of Home
I love peppermint fudge!! And this one takes the…fudge ha ha. My favorite!!
Want more holiday treat favorites? Take a look below!