A dirt-and-worms dessert that doesn't require a spoon! These portable and chocolatey Dirt and Worms Cupcakes are perfect for Halloween.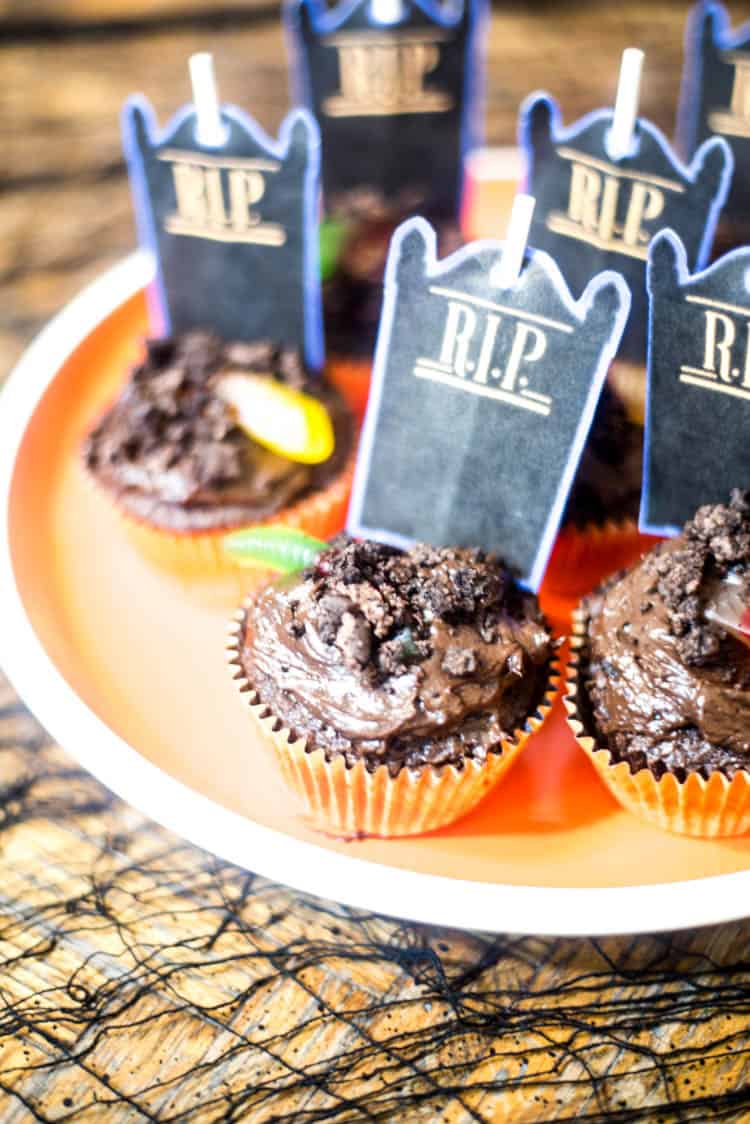 I love that classic dessert with the chocolate pudding cups and wormy goodness. These cupcakes are a twist on that classic and so much fun for Halloween! These chocolate cupcakes are made with Oreo pudding and have gooey gummy words inside and out. Such a fun idea!
Click HERE to get the recipe for Dirt and Worms Cupcakes from Clarks Condensed!
And come back tomorrow for a whole new Halloween recipe. You don't want to miss it!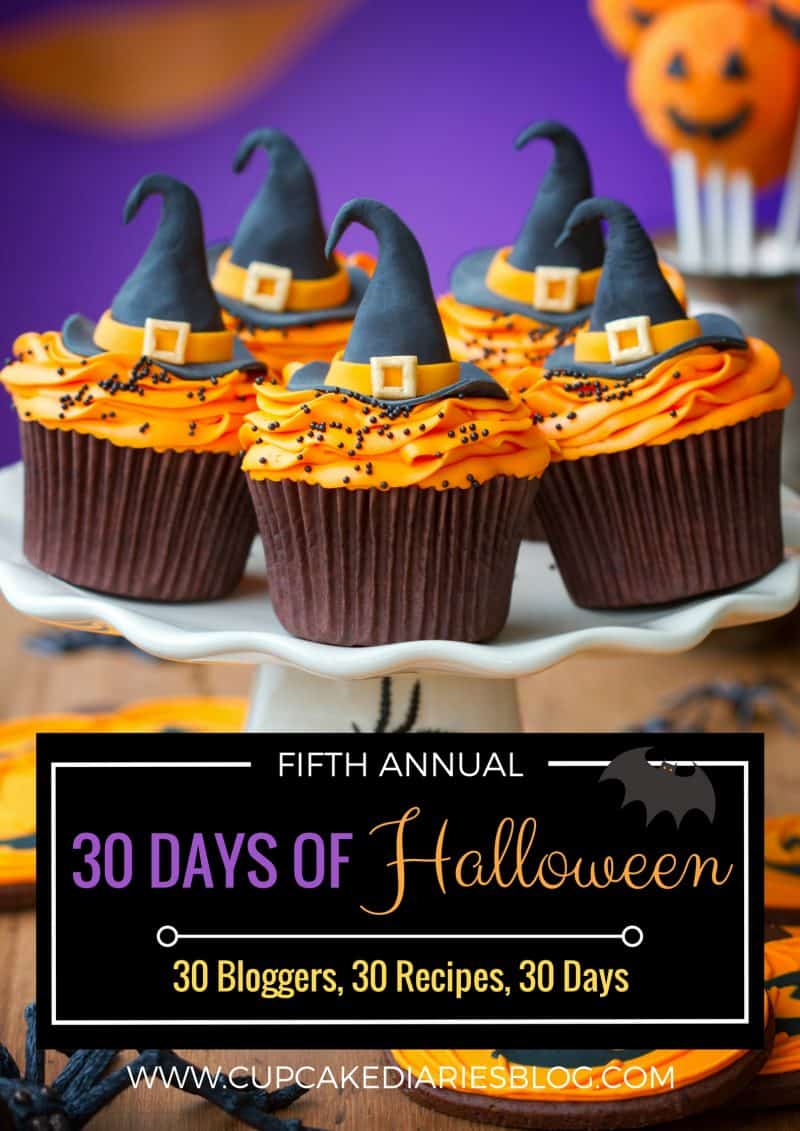 This recipe is part of "30 Days of Halloween" 2017 here at Cupcake Diaries.
Take a look below at the other fun and festive recipes featured in this year's series!