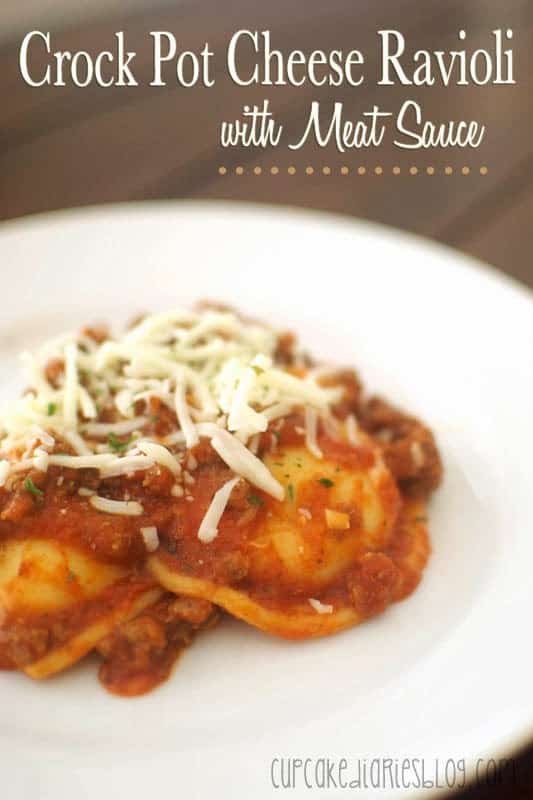 Go ahead and add this one to the list of kid favorites! I was so thrilled Sunday afternoon when I realized I had the perfect ingredients for a dinner that the whole family was going to love. My kids are big fans of spaghetti so they received an extra special treat when the pasta they ate was stuffed with cheese.
Crock Pot Cheese Ravioli with Meat Sauce is one of those go-to dinners that is easy to prepare and so so yummy. With only four ingredients you can have yourself a delicious meal with hardly any hassle. We'll be making this again and again!
Crock Pot Cheese Ravioli with Meat Sauce
1 bag frozen cheese raviolis (around 24 oz)
1 can/jar spaghetti sauce (26-32 oz.)
1 lb. ground beef, cooked and seasoned with salt
mozzarella cheese, grated
Cook ground beef and combine with spaghetti sauce in a bowl. Add some of the sauce to the bottom of the crock pot to cover. Place raviolis in the crock pot and cover with remaining sauce.
Cook on Low for 2 1/2 hours. Add desired amount of mozzarella cheese and cook for 15-20 more minutes, or until cheese is melted.
Serve and enjoy!