This shop has been compensated by Collective Bias, Inc. and its advertiser. All opinions are mine alone. #FreeandCleanLiving #CollectiveBias
Help the kids have fun taking care of their favorite feline with this printable Cat Care Chore Chart!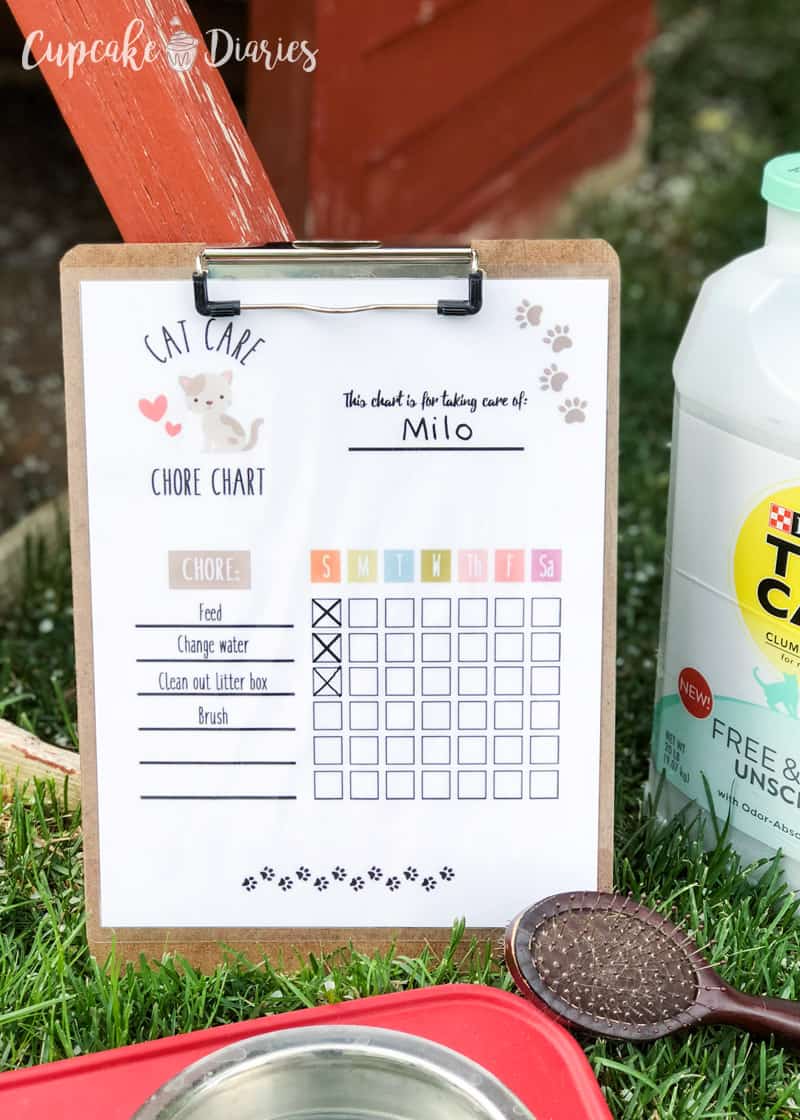 Allow me to introduce you to Milo, the greatest cat in the world. We got Milo almost two years ago when we visited family in Idaho for the Fourth of July. My friend's cat had a litter of kittens and they were the cutest kittens I had ever seen. My friend shared a photo of her daughter holding all five kittens and the one in the center caught my eye, along with the eye of other people. Multiple individuals expressed interest in this kitten and getting a kitten wasn't even on our radar, so I didn't think much of it.
A few days after seeing that picture I realized I couldn't get those kittens off my mind. I sent my friend a message and said I was interested in one of the kittens, all of which had been spoken for, and she let me know she would put me on her waiting list. By some miracle we were not only given a kitten, but we were also given the kitten that caught my eye in the first place. And almost two years later, we have an awesome cat who everyone in our neighborhood knows and loves.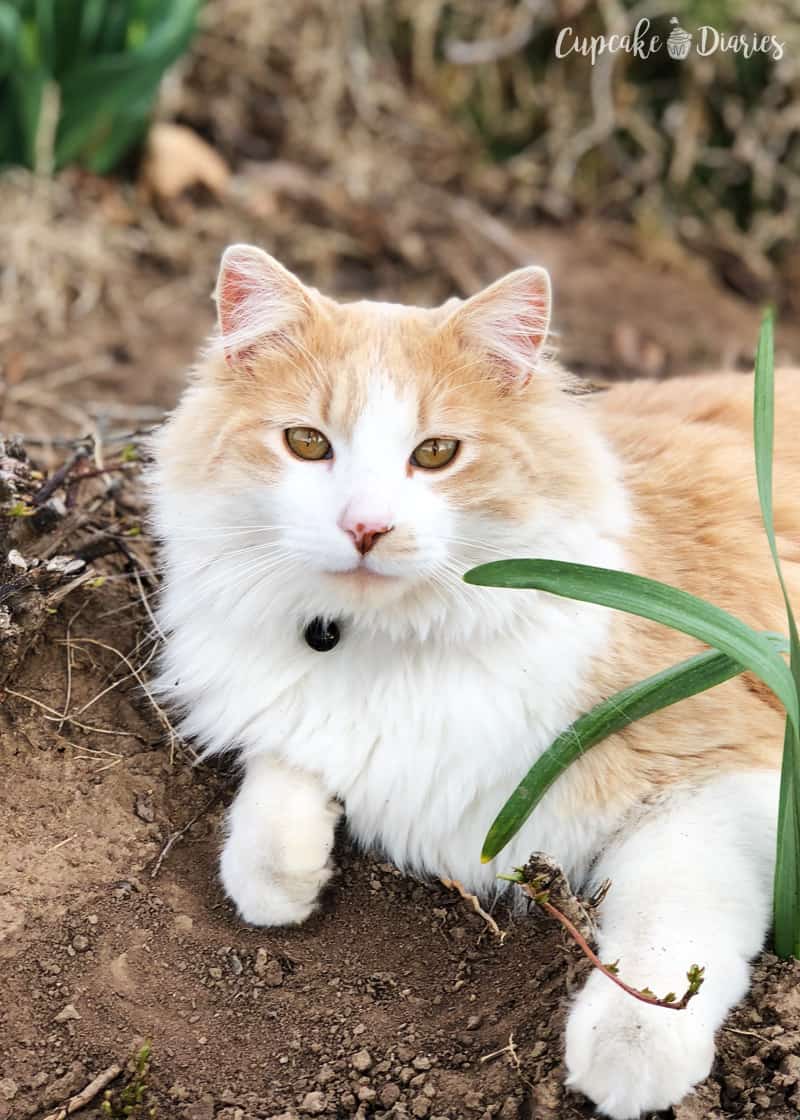 We obviously love our cat and want to make sure he is well taken care of and loved. Lately we have been stressing the importance of contributing to the home and family, and that includes helping take care of our pets. My kids love checking things off lists so I thought they would really enjoy a chore chart for taking care of their kitty. A Cat Care Chore Chart has been a great way for them to not only learn to take care of Milo, but to continue that responsibility and enjoy it at the same time.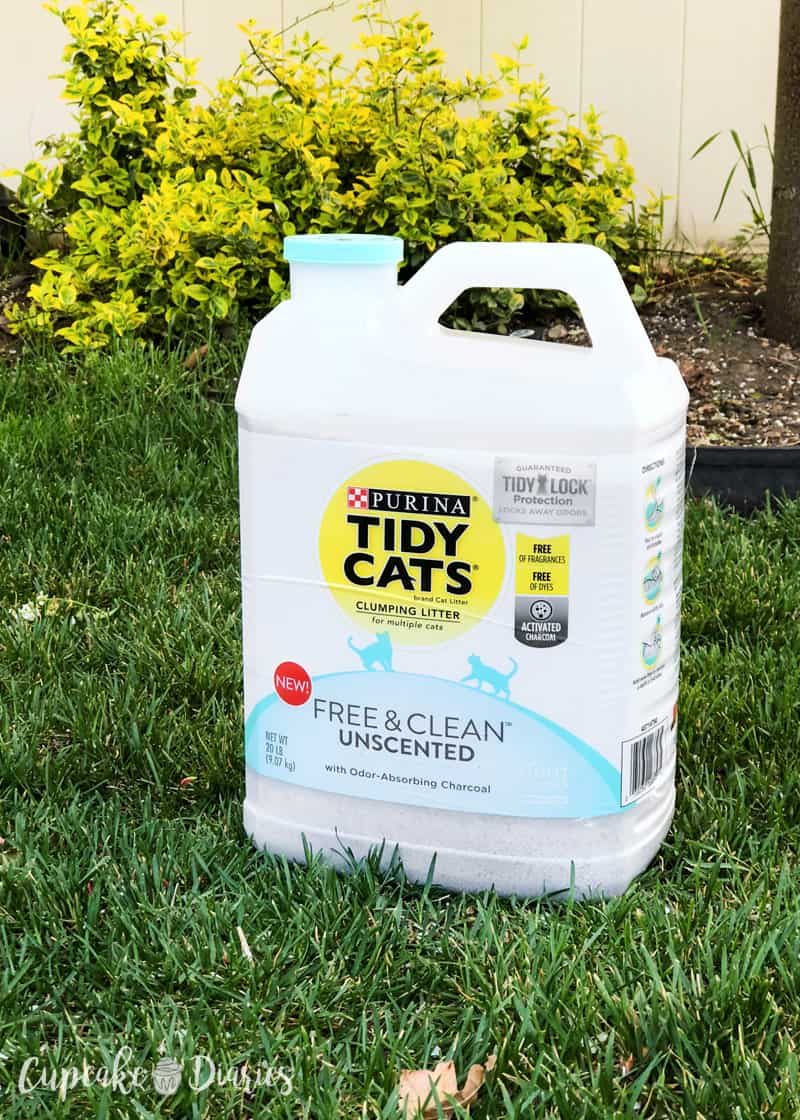 Cats are generally pretty easy animals to take care of, but the few things they need from their owners are pretty important. Litter is one of the key things a cat owner needs for their pet. We've been shopping at Target for Purina® Tidy Cats® litter litter since we got Milo, a litter recommended by my sister. I was excited to try New TIDY CATS® Free & Clean™ Unscented Clumping Litter and see if it lives up to its name.
I'm sure I'm not alone when it comes to wanting a litter that doesn't smell, but added fragrances and dyes aren't necessarily what I want either. I love Free & Clean because it is unscented with odor-absorbing charcoal while clumping strongly, making for super easy cleanup. TidyLock® Protection locks away those odors and the litter is 99.9% dust free. There's nothing worse than a big cloud of dust when you're just trying to pour litter into the litter box! It's just a really great litter all around. And Milo seems pretty happy with it!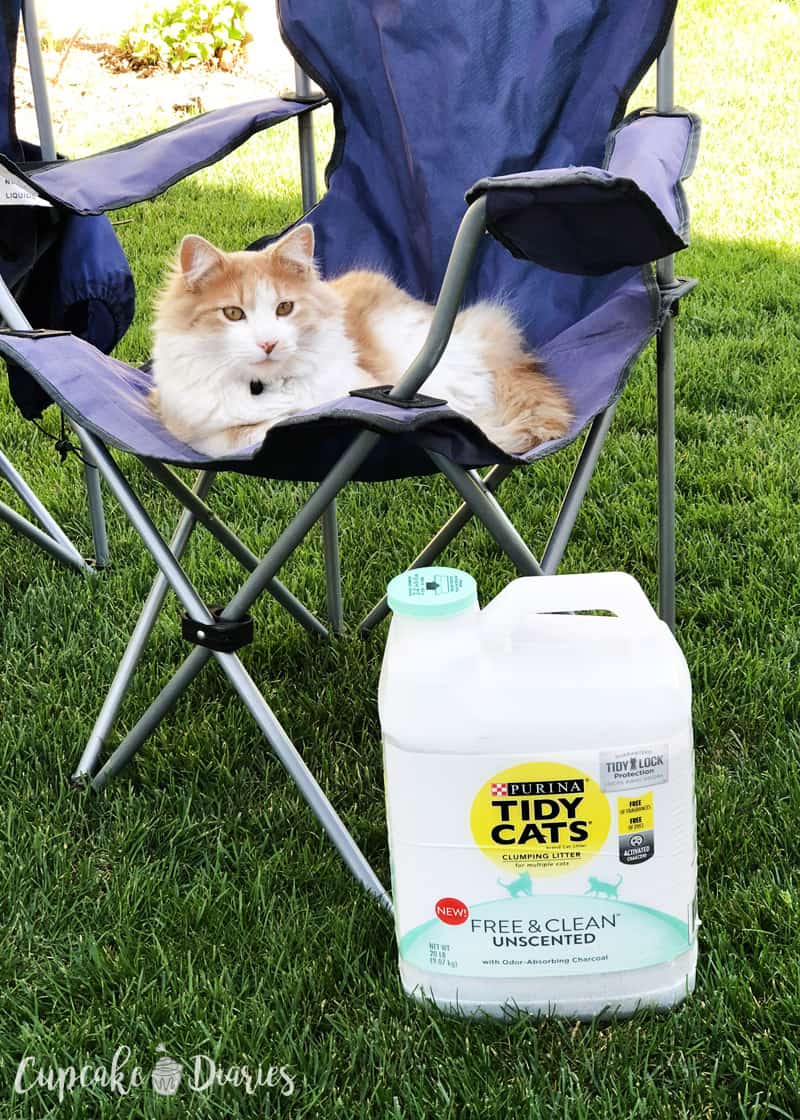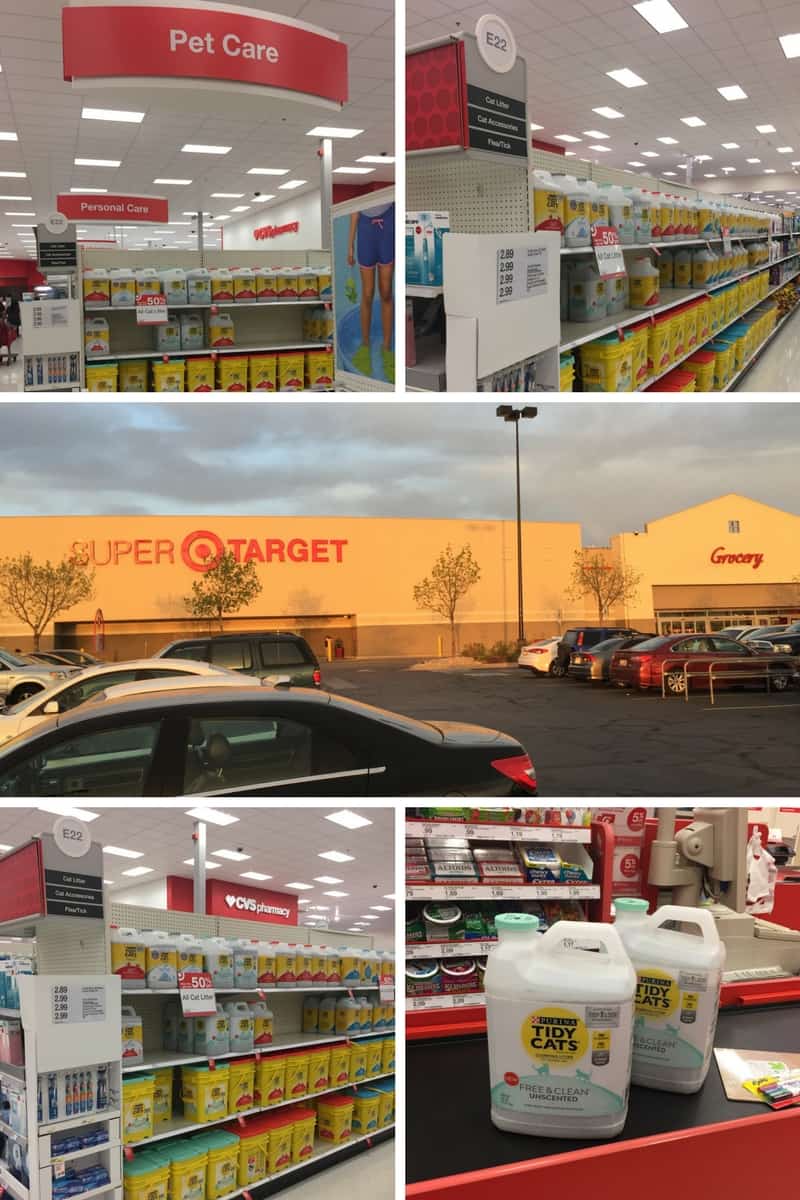 I always love shopping at Target and this shopping experience was no exception. Just look at all that TIDY CATS Free and Clean and how nicely arranged it is! Makes my organization heart happy. I love the pet section at Target and that I can get everything I need for Milo all in one place.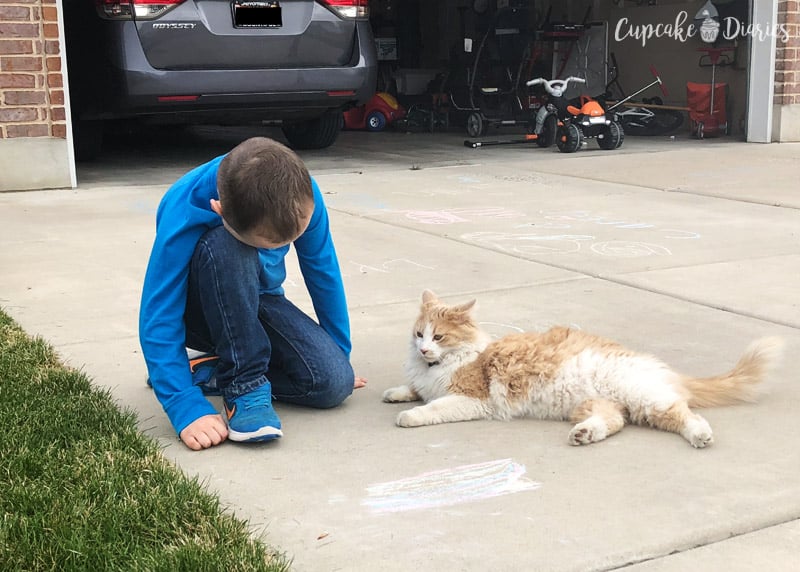 My kids absolutely love Milo and he's been such a fun addition to our family these last two years. He loves us and loves to be around us, no matter what we're doing. He's such a funny cat and everyone in the neighborhood knows who he is. He is known as the neighborhood watch cat because of his way of "patrolling" and greeting the neighbors. This cat loves people and especially loves kids. He even loves most dogs! His furry bestie lives two doors down. He's a cocker spaniel named Max and they play together when he comes by on a walk. It's the funniest thing to witness! I could write multiple posts about Milo and all of his adventures, like stowing away in our neighbor's camp trailer last summer and going camping for the day three hours away. (I'm surprised my husband stayed married to me after I made him drive down to get Milo. We're finally laughing about it!)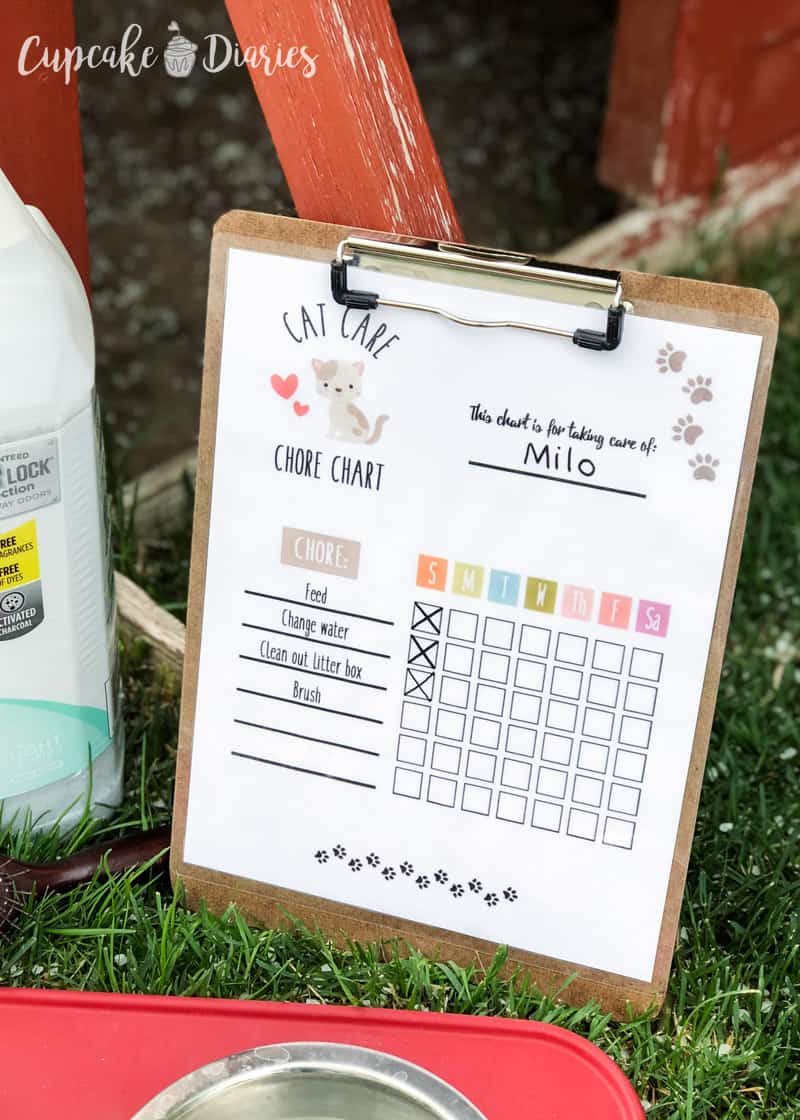 Because Milo is a member of our family and so loved, we want to be able to give him the best care possible. Our kids have been helping more and more with chores and tasks around the house and they love being able to cross completed items off their lists. I thought they would have fun with a Cat Care Chore Chart for when they're doing their tasks to care for Milo. I was right in assuming they would love this chart! The first time they used it, my eight year old especially loved helping direct the younger kids and crossing each item off the list.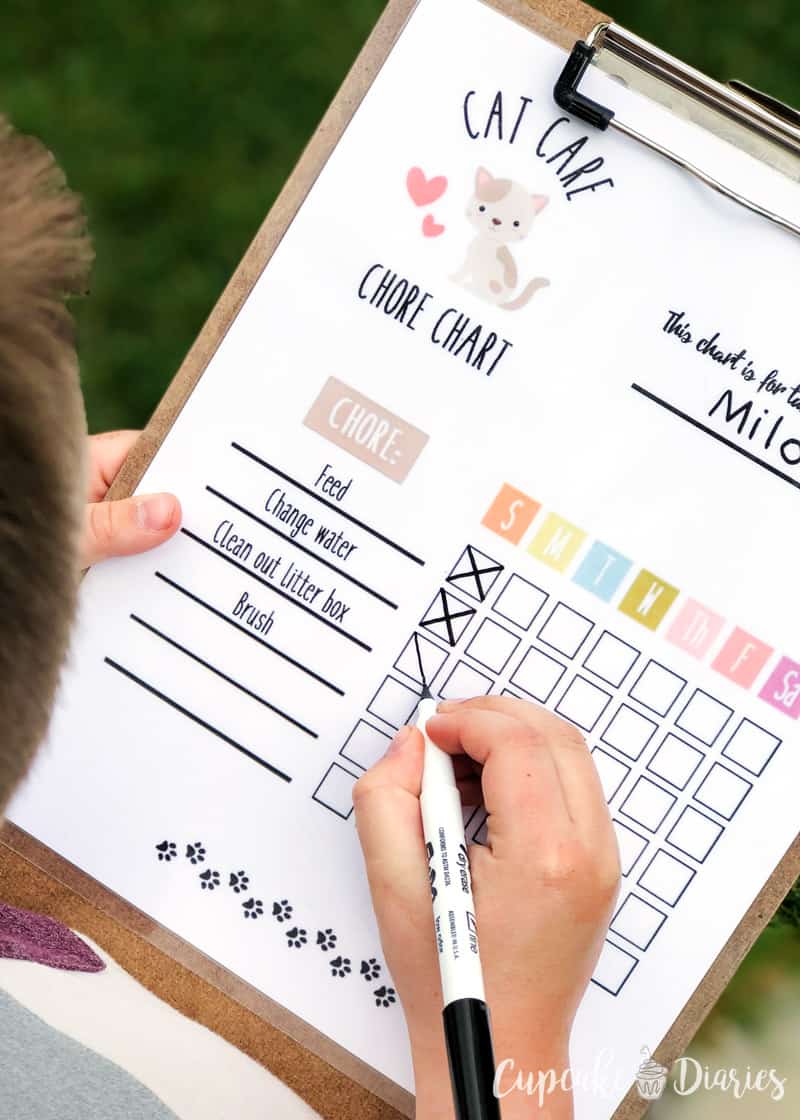 All you need to do is download and print the chart, then take it to your local office supply store to have it laminated. You can put it on the fridge or on a clipboard for the kids to easily mark off each item and take care of their cat. I left some blank spaces in case you have some other tasks you like to do for your cat!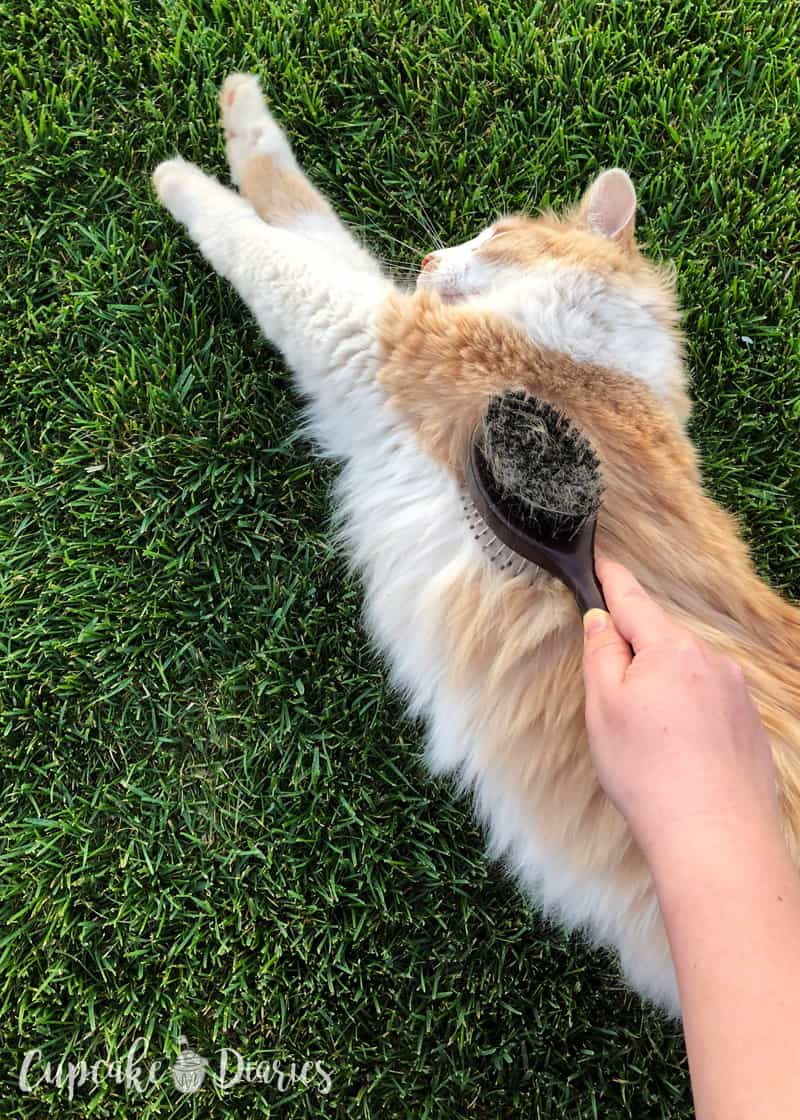 I'm going to go out on a limb and say that, besides getting his littler box cleaned out, getting brushed is Milo's favorite part of the chore chart.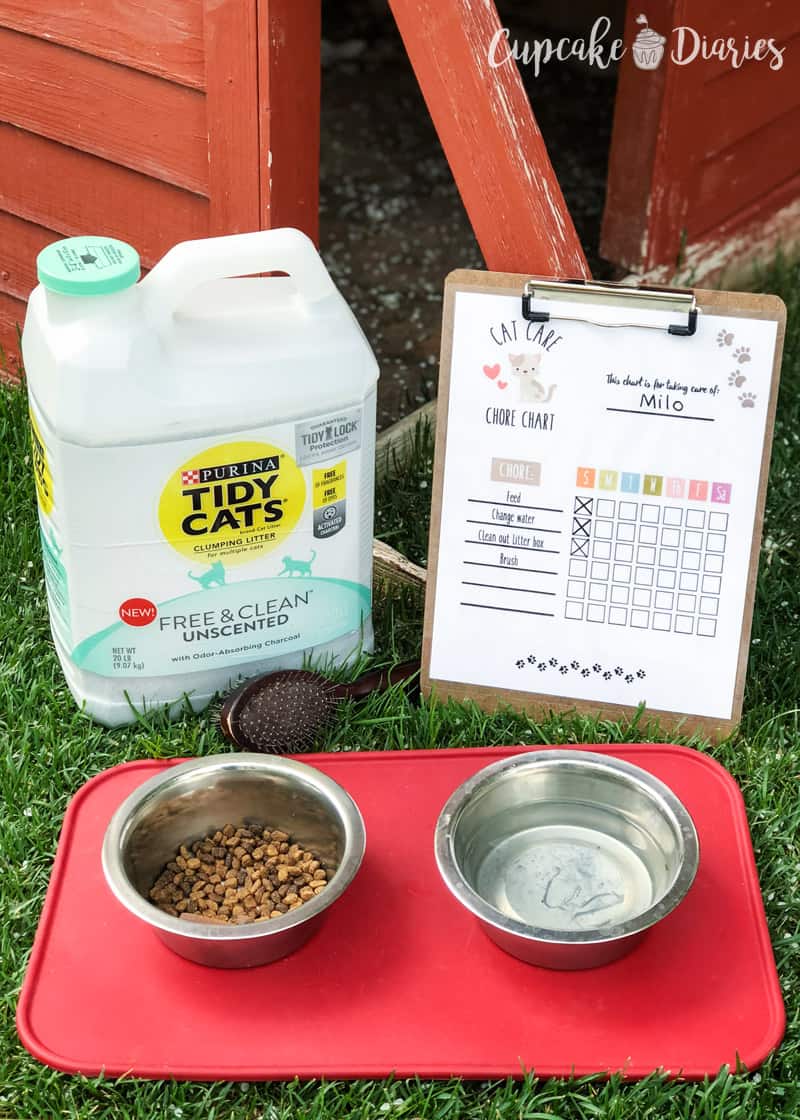 We sure love our cat and want to give him the best. When it comes to cleaning out his litter box, TIDY CATS Free and Clean is the way to go!
So let's recap. What's so great about this litter?
Free of fragrances
Free of dyes
Leverages the odor-absorbing power of activated charcoal to lock away odors
Available in both Traditional Clump and Lightweight

Traditional Clump: 20lb, 35lb
Lightweight: 8.5lb, 17lb
Head over to Target and get TIDY CATS Free and Clean currently on a special buy! You can get one container of litter and then a second for 50% off. That's such a great deal!