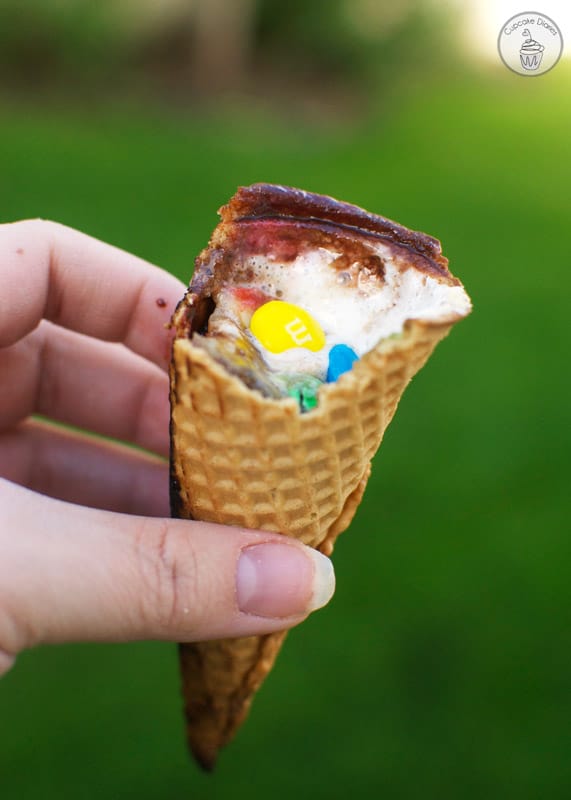 One of my favorite parts of summer is going camping. Yet for some reason it's been a few years since I've been! I love the great outdoors and sleeping in a tent. Or a trailer, if I have the option, let's be honest! I can't wait for my kids to be old enough to go on their first camping trip. I have so many fun memories of camping with my family.
I love sitting around the campfire with everyone when we're out camping. Whether we're roasting hotdogs, roasting marshmallows for s'mores, or just visiting, it's my favorite place to be on a camping trip. I'd have to say the s'more part is the icing on the cake for a campfire night! Recently I found this fun camping treat that I'm so excited to try on our next camping trip. It's that time of year, so this is a perfect treat for the next time you're getting ready to go camping! Everything inside the cone melts together but the cone stays crunchy. Heaven!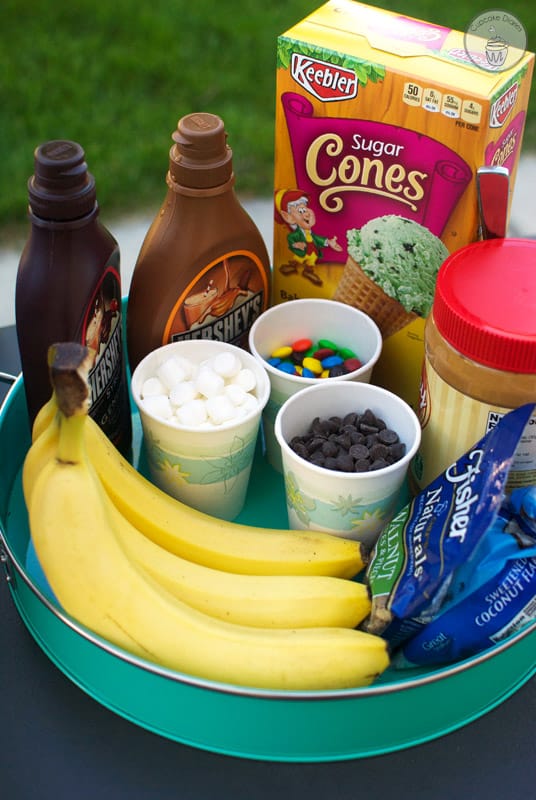 We all love different innards for our cones. When we make them in the backyard on the grill, we get everything prepared and take it outside.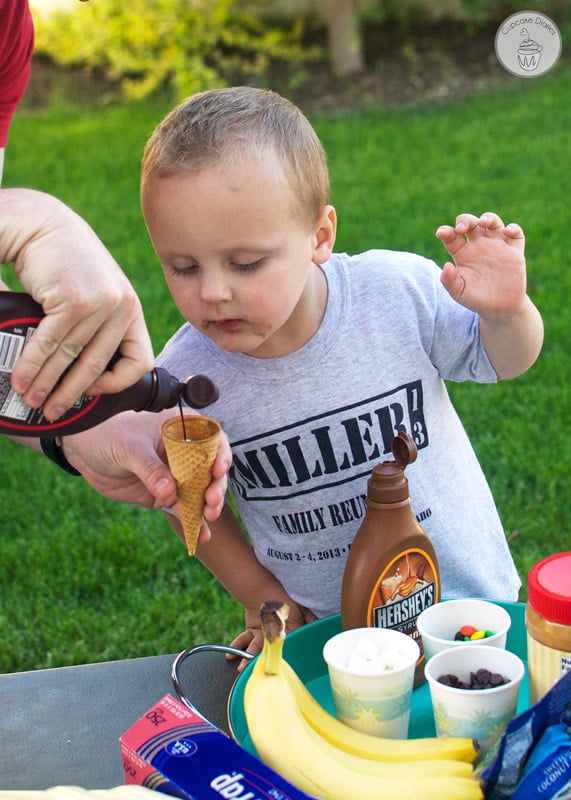 I go for the bananas, M&M's, marshmallows, and chocolate syrup. My kids love peanut butter, marshmallows, and chocolate chips. My middle kiddo couldn't wait and thought he needed to taste the chocolate chips. His face tells it all!
Campfire Cones would work great for a family reunion, girls camp, scout camp, etc.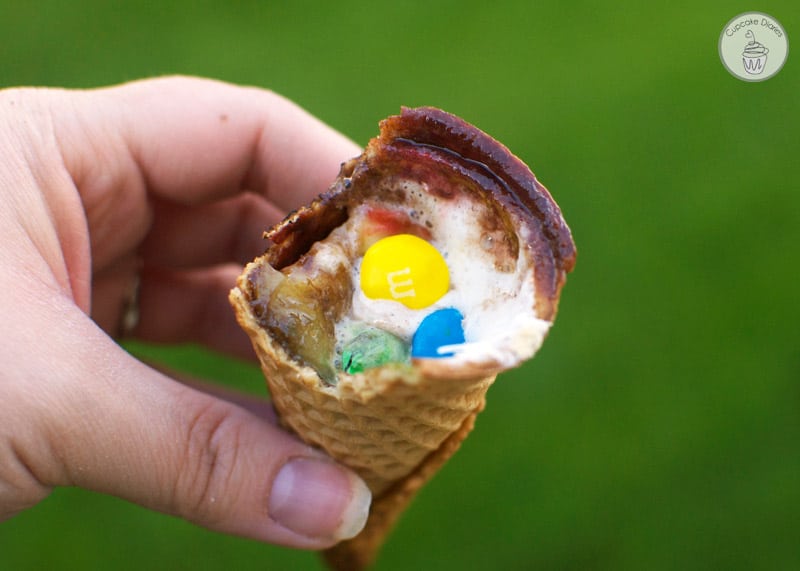 Mmmmm. Yummy!!
(Not much of a camper? That's ok! You can make these over a grill if you have one and have a party of your own!)
Campfire Cones
Ingredients
Ingredients for the Inside
peanut butter

mini marshmallows

chocolate chips

bananas

chopped

M&M's

nuts

coconut flakes

chocolate syrup

caramel syrup
Instructions
Fill cones with desired fillings. If using peanut butter, spread it around the inside of the cone first.

Wrap each cone in aluminum foil and place over the campfire near a warm sport on the edge so you can easily take them back out. If using a grill, set them on the rack above the hot coals. Heating only takes about a minute, depending on how hot the fire.

Unwrap the cones and enjoy!
recipe idea via Come Together Kids