This four-part guide to getting organized is going to help you get things assembled in a way that will bring you blogging success!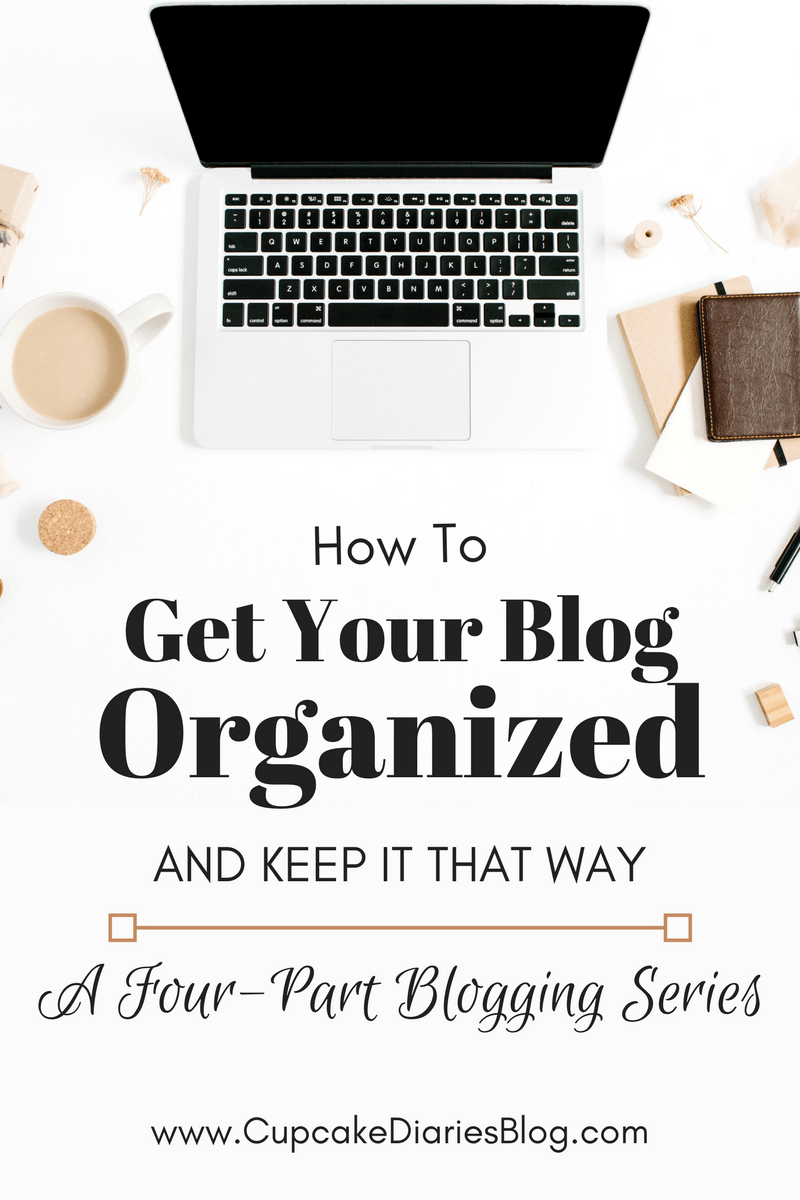 I am SO excited to bring you this four-part blogging series all about organization! I love helping fellow bloggers grow and be successful in their blogging career, and organization is a topic where I feel I can make a difference, even if it's just a small one!
So you've just started a blog or want to start a blog, but you're wondering how in the world to organize it all. Or maybe you've been blogging for years and you want to rein it all in and get everything organized for a smoother path going forward. No matter where you are in your blogging career, getting organized is a great way to find success and keep your mind and computer nice and tidy.

Get rid of stress
Work quicker
Save time
Gain confidence
More pageviews
Love your blog even more
Getting organized is my jam when it comes to blog talk. I've had the opportunity to speak on the topic twice at Build Your Blog Conference. I love sharing what I know and what's working for me. The first year I started implementing these techniques I saw a quick increase in pageviews. Many people have asked me for my slides and more information after each of my organization classes. So that's exactly what you're getting in this series! What I've done in this four-part series is combined information from the times I presented on the topic so that you can have it all in one place:
Part 3: Social Media (COMING SOON!)
Part 4: Calendars and Other Spreadsheets (COMING SOON!)
I'm going to walk you through everything I do to stay organized and even include screenshots of what things look like for my blog organization. I want to make this as easy as possible for you! Please contact me if you have any questions about any of it. You can comment below or email me at cupcakediaries1@hotmail.com. Happy organizing!
This post contains affiliate links. I include these links to help you find the products that I used in the recipe. If you purchase an item from the link, I will receive a small commission helping keep my recipes free for you. Thank you for your support!