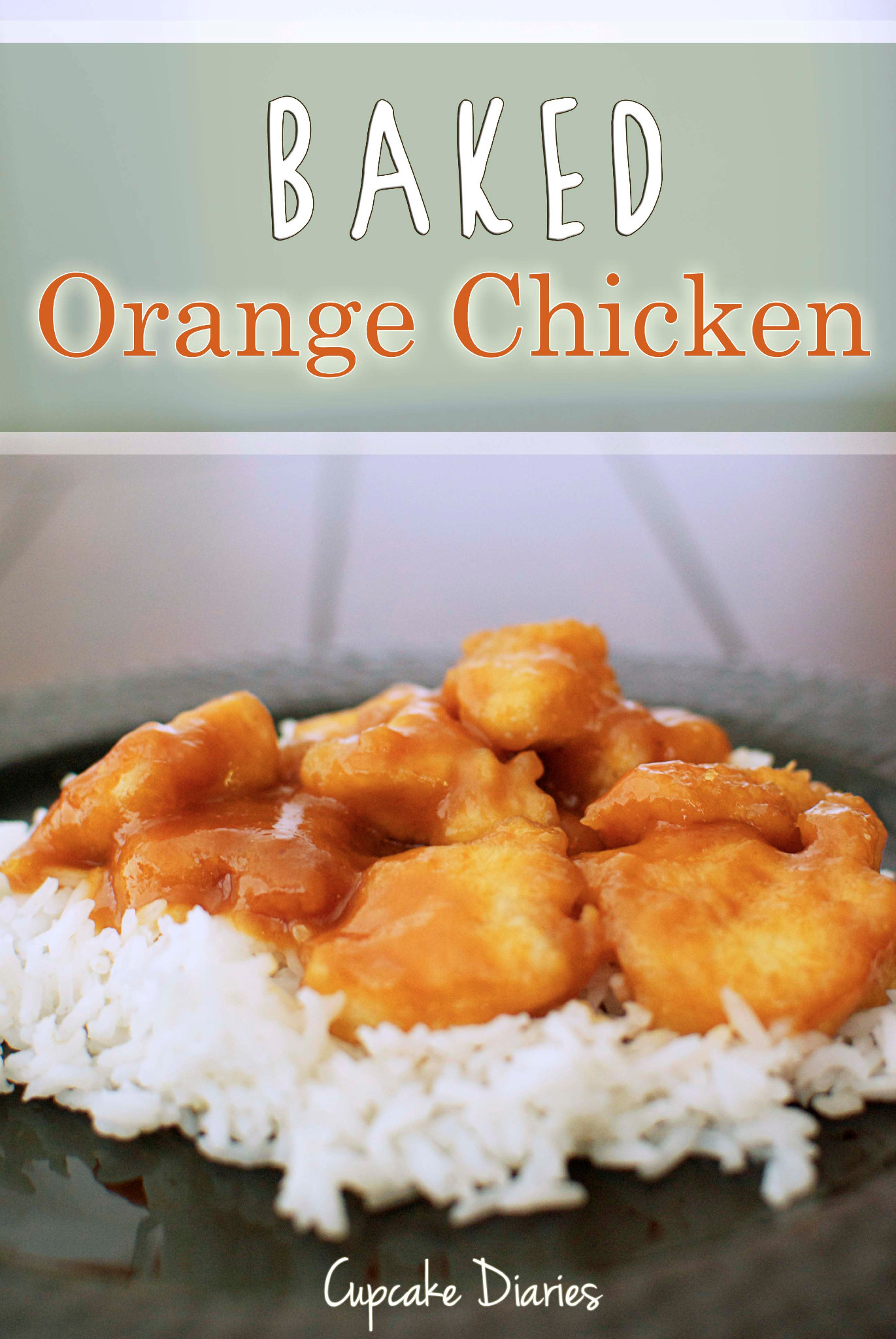 We've been on a Chinese food kick lately. It's probably one of my favorite kinds of kicks. After realizing how easy it is to make restaurant-style Chinese food at home, we've been going a little nuts and making all different kinds of chicken Chinese dishes. Pretty soon I think I might branch out and try some lo mein! Yum.
Orange Chicken is one of my favorite things to order at a Chinese restaurant. I decided this week to give it a try at home. It was really tasty, and I decided to just brown the chicken then bake it to cook the rest of the way through. The chicken turned out super moist and I really liked the flavor of the sauce.
I'm so glad my husband is enjoying all this Chinese chicken because I can't get enough of it!!

Baked Orange Chicken
makes 4 servings
2 large chicken breasts, cut up into small chunks
1/2 c. cornstarch
vegetable oil
1/2 Tbsp salt
1 tsp. balsamic vinegar
3 Tbsp ketchup
4 Tbsp brown sugar
6 oz frozen orange juice (Either thaw ahead of time or place in the microwave for 30-45 seconds.)
Combine orange juice, brown sugar, balsamic vinegar, salt, and ketchup in a bowl. Set aside.
Pour enough oil in a saute pan to cover the bottom. Heat on medium.
Place the cornstarch in a small bowl or cereal bowl. Begin coating the chicken in the cornstarch, shaking off any excess, and placing in the oil. Brown each side of the chicken until it has just a little bit of color. Place on a plate covered in paper towel and pat dry.
Place browned chicken in a greased 3-quart baking dish (the one just smaller than a 9×13). Pour prepared sauce over the chicken.
Bake covered with foil for 35 minutes at 375 degrees, turning the chicken halfway through the baking process. Serve over rice or with veggies.