Nothing screams summer like a cool drink in my hand. And this one is a new favorite! We've been enjoying Raspberry Floats to our heart's content. And the kids have been in heaven. They're super easy to make and would be so fun for a summer party or BBQ!
Ingredients
1 1/2 c. Sprite
2-3 scoops raspberry sherbet
1/4 c. fresh raspberries
Instructions
Smash the raspberries and place at the bottom of a drinking glass.
Place 2-3 scoops raspberry sherbet in the glass. Fill with Sprite.
Garnish with fresh whole raspberries. Serve with a straw and a spoon.
https://www.cupcakediariesblog.com/2014/06/raspberry-floats.html
And here are some other fresh summer ideas to check out!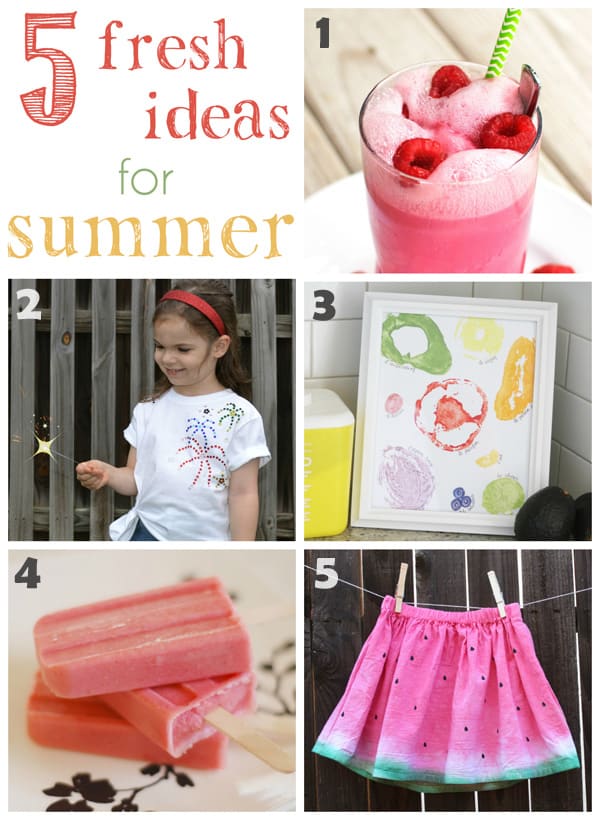 1) Raspberry Floats by Cupcake Diaries
2) Rhinestone Fireworks Shirt by Sugar Tart Crafts
3) Fruit and Veggie Stamps by Homemade Ginger
4) Strawberry-Orange Popsicles by Whistle and Ivy
5) Dip Dye Watermelon Skirt by Cutesy Crafts