Some of the most frequently asked questions I receive have to do with food substitutions. And I love that I've been able to give an answer to each and every one! There are a lot of options out there for food substitutions so I decided to make a list of some of the more common food substitutions that most people use on a regular basis.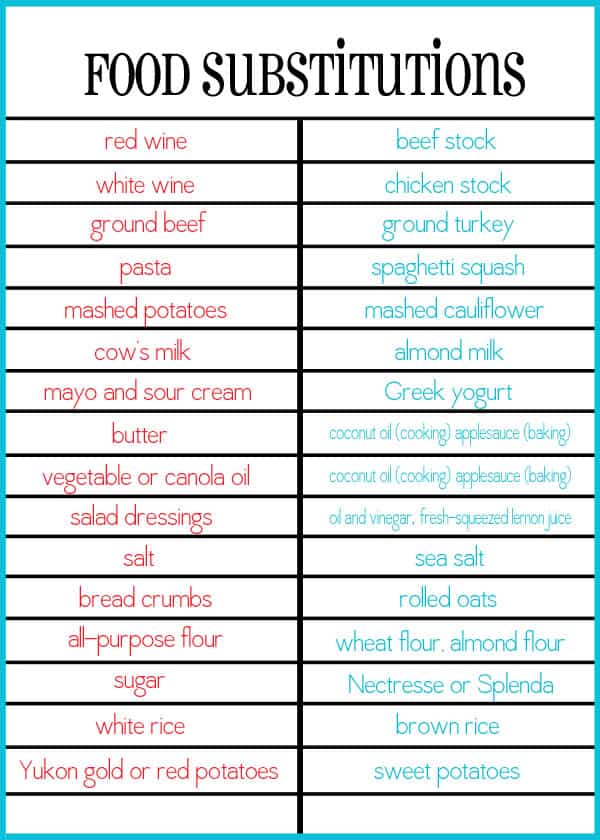 I've made this Food Substitutions list as a 5×7 for you to print and keep in your kitchen for easy access. Simply right click and save to your computer to print. Or you can pin it and hold onto it for future use.
I hope you find this list helpful!