Just when I feel like my summer is getting going, it seems to be coming to an end! School districts all around us are starting school as early as next week and, while it's quite exciting, it also means that summer is about to come to a close. That's a little sad! However, I'm super excited for fall to come around. It's by far my favorite season and I'm so excited for all of the fun fall holidays!
This slurpee is a fun beverage for the kiddos to make on of these last days of summer vacation. Depending on the lemonade you use, this drink is actually quite healthy for them. You can make your own lemonade from scratch or buy it from the store. This is a perfecty sunny day sip!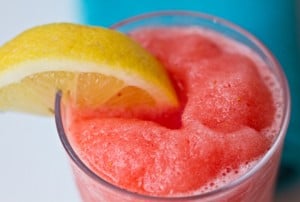 Strawberry Lemonade Slurpee
makes about 3-4 glasses
2 c. lemonade

1 – 1 1/2 c. ice

1/2 c. frozen strawberries
Blend the ingredients together and pour in glasses. Garnish with a fresh lemon for a little color. Enjoy!
Change the fruit to change the flavor! Try…
mango
pineapple
blueberry
peach
raspberry
banana
and more!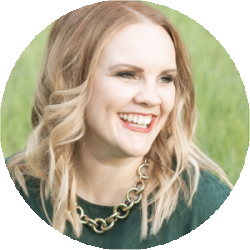 Alli is the food blogger and photographer behind Cupcake Diaries. Nestled in Northern Utah with her three young boys, hubby, and a full pantry, she loves baking all kinds of treats as well as quick and easy meals for her family. She also loves throwing parties and sharing the details on her blog. What started out as sharing a few recipes with family members here and there soon turned into a full-functioning recipe blog with readers from all around the world. Alli is a full-time mom and piano teacher who enjoys music, holidays, and spending time with her family.