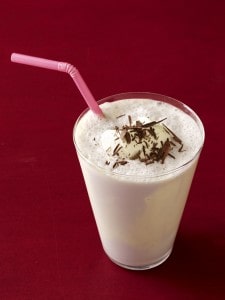 What a pair! Peanut butter and jelly is THE childhood combo. And Food Network Magazine's September issue is loaded with ideas to turn that kid favorite into adult treats. One of those treats is a Peanut Butter and Jelly Shake. I look forward to getting my magazine every month and searching through it for fun and new ideas. This shake proved to be just that! Your kids are going to love this one too.
Peanut Butter and Jelly Shakes
Food Network Magazine
Makes 4 shakes
3/4 c. milk
3 Tbsp. creamy peanut butter
1 quart vanilla ice cream
1/2 c. no-sugar-added grape juice
2 Tbsp. grape jelly
Whipped topping and/or shaved chocolate for topping (optional)
Directions
Blend the milk, peanut butter, and half of the ice cream in a blender until smooth. Transfer to a liquid measuring cup (glass measuring cup) and place in the freezer.
Rinse out the blender and blend the remaining ice cream, the grape juice, and jelly until smooth. Pour equal parts of the peanut butter and jelly mixtures into chilled glasses. Top with whipped cream and/or shaved chocolate, if desired.

*For a swirled effect, pour the peanut butter and jelly mixtures into the glasses simultaneously.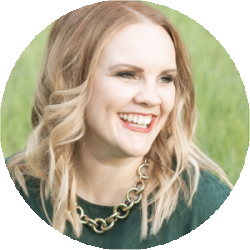 Alli is the food blogger and photographer behind Cupcake Diaries. Nestled in Northern Utah with her three young boys, hubby, and a full pantry, she loves baking all kinds of treats as well as quick and easy meals for her family. She also loves throwing parties and sharing the details on her blog. What started out as sharing a few recipes with family members here and there soon turned into a full-functioning recipe blog with readers from all around the world. Alli is a full-time mom and piano teacher who enjoys music, holidays, and spending time with her family.