Lemon donuts are topped with a sweet strawberry glaze for a perfect summer flavor combo. And to top it off, these donuts are made with a cake mix and baked!
National Donut Day is probably my kids' favorite holiday ever. Not just food holiday, but holiday in general. There's nothing that makes them happier than getting their free donut from Krispy Kreme on June 3rd. (As soon as you get done reading this post and pinning this recipe, go to Krispy Kreme and get a free donut!) I'm over here celebrating National Donut Day with a tasty Strawberry Lemon Donut recipe that will probably surprise you because it's so darn easy. I'm so excited to share this recipe with you!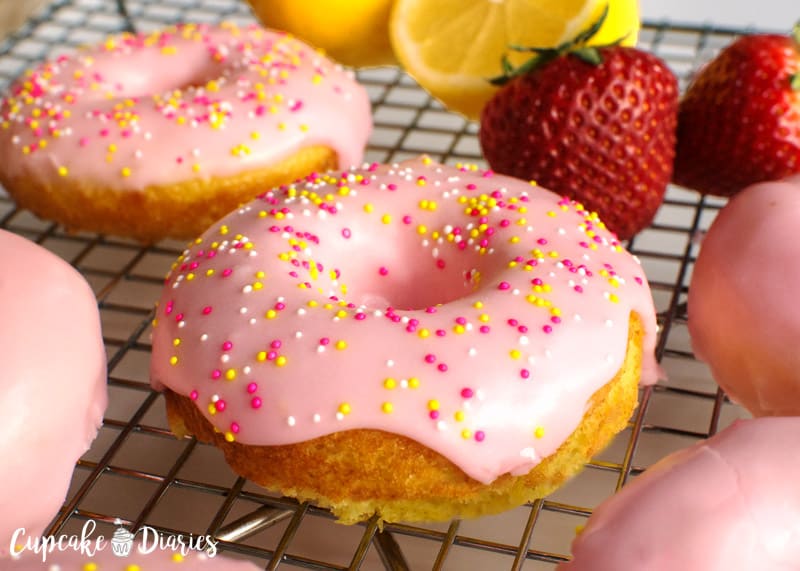 The secret to this recipe is this: It's made with a cake mix. Exactly why it's so easy! Simply dump the mix into the bowl and add a few other simple ingredients, mix it up, and bake away. You don't have to fry these either. It's really a beautiful thing. And since lemon and strawberry are so perfect together for summer, I thought that combo in a donut would be so yummy and fun. Not to mention pretty!
Kitchen tools and gadgets needed for this recipe: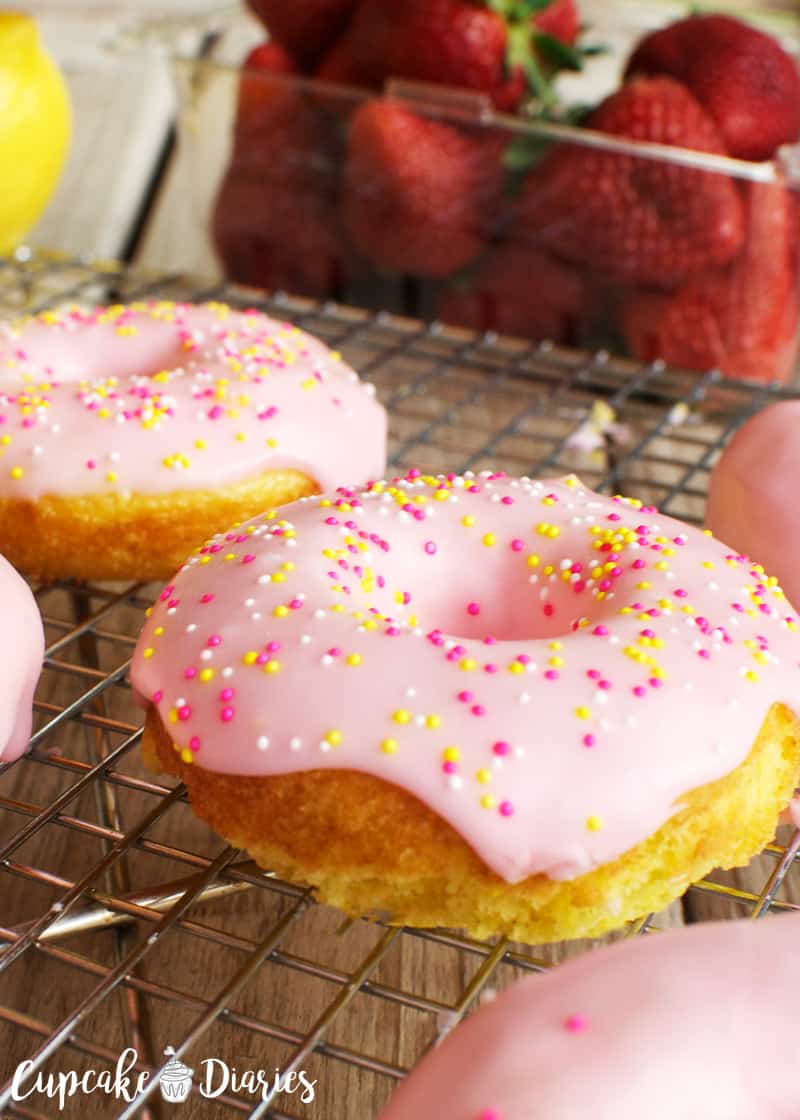 I hope you enjoy making these yummy donuts this summer!
Food holidays mean more recipes! Take a look at this divine list of donut recipes. I'm not even sure where to start because they all look amazing!