This is a sponsored post written by me on behalf of Chiquita Banana. All opinions are 100% mine.
My kids love bananas. They would eat a banana over a plate of chicken nuggets any day. We go through bananas more than anything in our pantry! And on the rare occasion when our bananas get a little too ripe, the kids are thrilled to know that we'll be doing something wonderfully delicious with them.
When I heard about the Chiquita Banana recipe contest I was over the moon when I saw two perfectly smooshy bananas sitting on my countertop. They were just asking to be thrown into some kind of delicious recipe!
The #ChiquitaCookingLab is a series of recipe contests featuring different ingredients each week, bananas being one of the ingredients. Three ingredients are revealed and entrants create recipes based on these ingredients, plus any other ingredients to make the recipe. Can you see why I was so excited to do this contest? So fun! Enter your recipe here!
My ingredients for the recipe I submitted were bananas, pumpkin pie filling, and pecans. For my submission I came up with this amazingly moist and delicious Pumpkin Banana Cake.
I had the perfect little helper when I made this cake. My two year old loves to help me bake!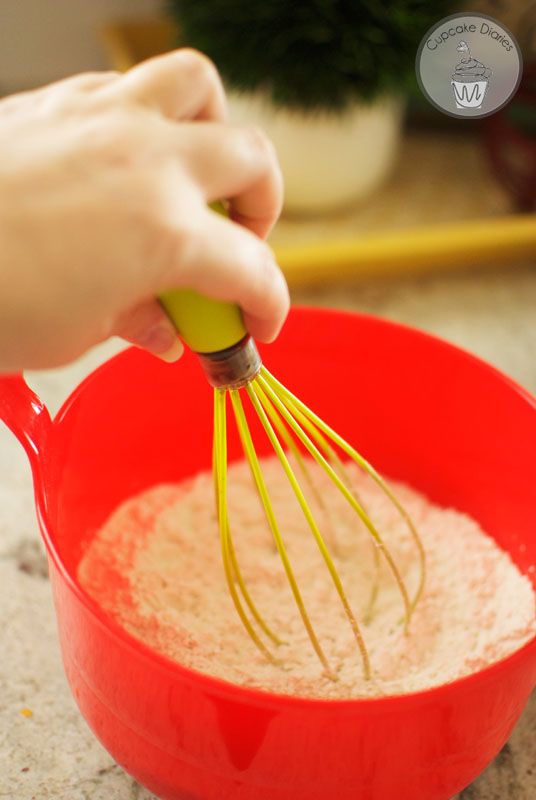 This cake is super easy to put together. You'll start by putting all the dry ingredients in a bowl and whisking them together.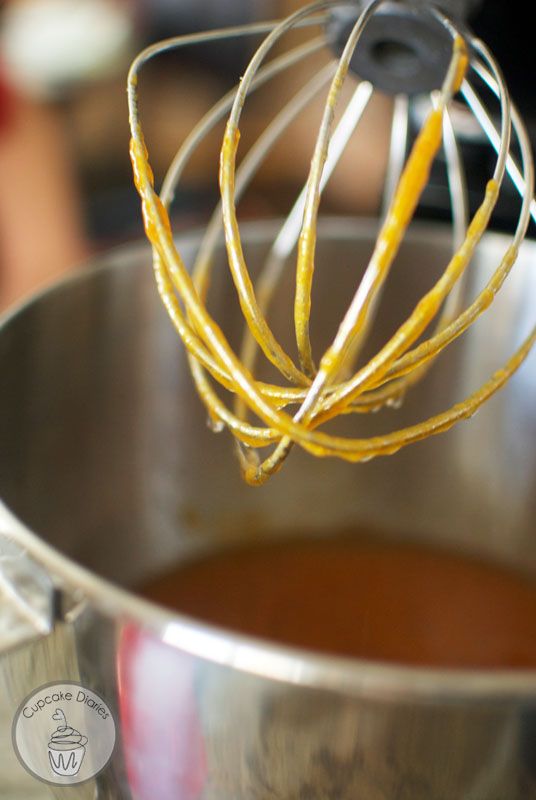 Then you'll mix the wet ingredients in a mixer and slowly add the dry ingredients. Don't you just love that fabulous fall orange color?
Bananas and pumpkin never tasted so good together. If you could take a sweet bite out of fall, this would be it! The pecans add a nice texture to the moist and smooth cake. And the cream cheese frosting makes this dessert heaven on a plate! Love it. This is a new favorite for sure. I can't wait to make this for Thanksgiving! It's going to be a great non-pie option.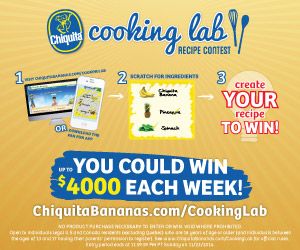 Now it's your turn to enter the #ChiquitaCookingLab cooking contest! Here are a few more details about the contest:
Bananas will always be one of the ingredients required for a recipe submission. Be creative!
One winner (Yes, you get prizes!) will be chosen each week to win a $4,000 cash prize. Their recipe will be turned into a stop motion video and promoted on Chiquita's digital and social channels.
Four random winners will also be chosen weekly to receive a Chiquita gift bag.
Contest entry is easy! Simply submit your recipe on the contest website. Enter your recipe here!
I can't wait to try some of the recipes being submitted! My boys are going to be in heaven.