Hello, Cupcake Diaries readers! I'm so excited to be guest posting today! I am Becky from Love to be in the Kitchen. On my blog I share quick, easy, and delicious recipes. Some of my recent popular posts are my Chocolate Chip Cookie Dough Stuffed Oreos and Graham Crackers.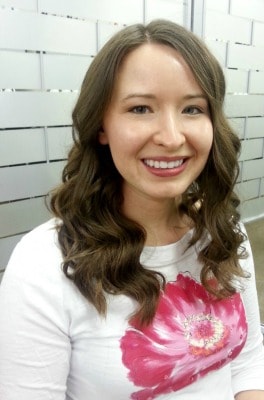 Just a little about me, I am married and have two adorable little boys. I met my husband in high school but we didn't date until five years later. I love traveling although I don't travel as often these days. I love good food and trying new types of foods. Even though my blog name is Love to be in the Kitchen I really don't enjoy when recipes take a long time to make, especially dinner. So that's why I love to share simple but delicious recipes on my blog!
Baking is my favorite! I love cupcakes. For me it's all about the frosting. Today I am sharing one of my absolute favorite frostings, Dark Chocolate Buttercream. It's heavenly!



Even if you don't love dark chocolate you will still like this frosting! With the added powdered sugar it makes it sweet. Some of my non-loving dark chocolate friends don't like dark chocolate because they say it's not sweet enough. What I love most about this frosting is the beautiful dark color it has. It's so pretty! This frosting is so good too. It's addicting! I am not a fan of canned frosting. Homemade frosting is SO easy to make and tastes 100 x's better than any store bought frosting I've ever had. I hope you will give it a try!
Thanks, Allison, for having me today!
Keep up with my latest and greatest by following along with me here:
Facebook/Pinterest/Twitter/Bloglovin'/G+
For more fun dark chocolate recipes check out this round-up!