This post brought to you by Graze.com. All opinions are 100% mine.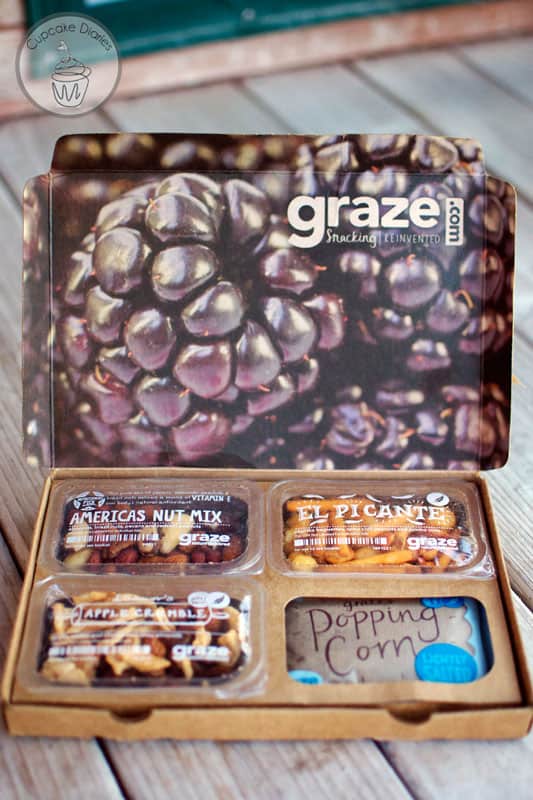 I love getting happy mail! Especially when it involves food. And in this case, a box of delicious snacks! I could totally get used to receiving a box of snacks once a week that's tailored to my wants and likes. And I love Graze for that reason!
I am such a snacker. I love reaching for a handful of something to satisfy a craving. These boxes are perfect for that! And they contribute to a healthy lifestyle because of what you're getting.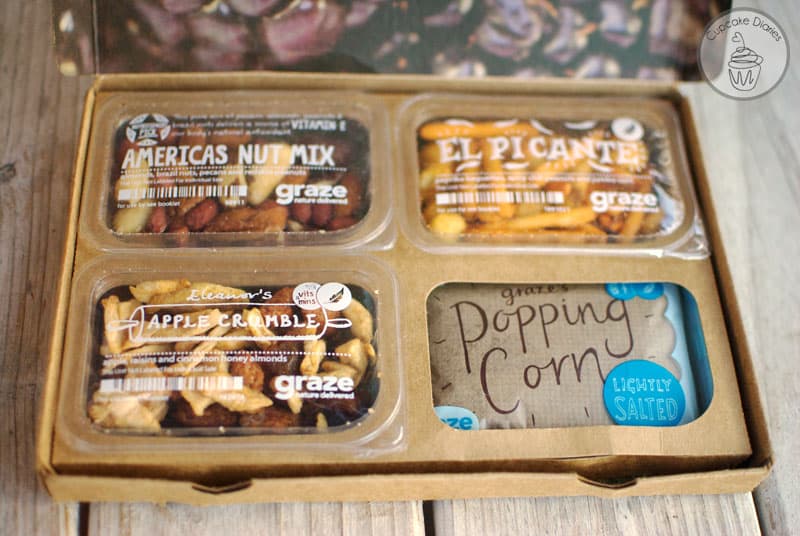 I love how nice and snug the individually-sealed snack packs fit in the box.
Here's how it works:
Choose a box type on the Graze website. There is a range of over ninety tasty snacks including nuts, seeds, juicy dried fruits, crackers, dips and dippers, and natural treats. You get four perfectly-portioned snacks. Yum!
The food in your box is selected based on your preferences. For each of the food on the website, you choose whether you like it, love it, or would like to try it. You can also trash any snacks you don't want to try so they aren't put in your box. The box is put together based on these ratings. So you always get something you like and it's always a surprise!
Have an allergy? Simply trash the snack options you don't want and you'll never get it in your box.
You'll get a Graze box once a week or once every two weeks, depending on your preference. And the box is designed to fit in your mailbox!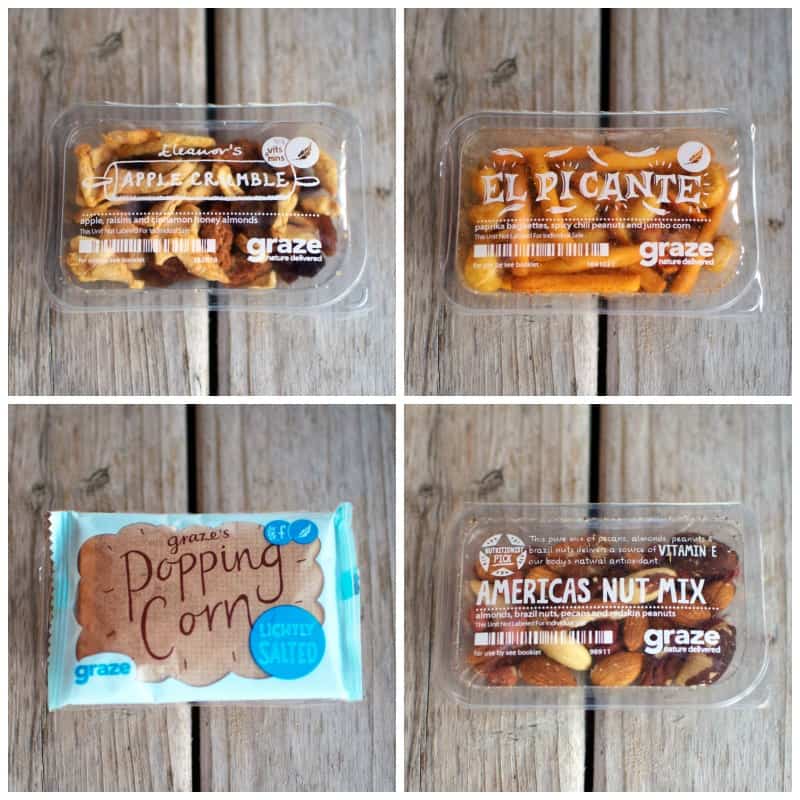 Here's what came in my first box:
Apple Crumble – apple, raisins, and cinnamon honey almonds
El Picante – paprika baguettes, spicy chili peanuts, and jumbo corn
America's Nut Mix – almonds, brazil nuts, pecans, and redskin peanuts
lightly salted Popping Corn
There wasn't a single thing I disliked in my first box. I loved the sweetness of the Apple Crumble and the cruncy/chewy combo. America's Nut Mix tastes like Christmas time and the bowl of nuts at Grandma's party. So good. And I was pleasantly surprised by the El Picante mix! I thought for sure I wouldn't like the spicy stuff. But it was just a nice little kick. The Popping Corn was in the perfect sized bag for one person and had just the right amount of salt.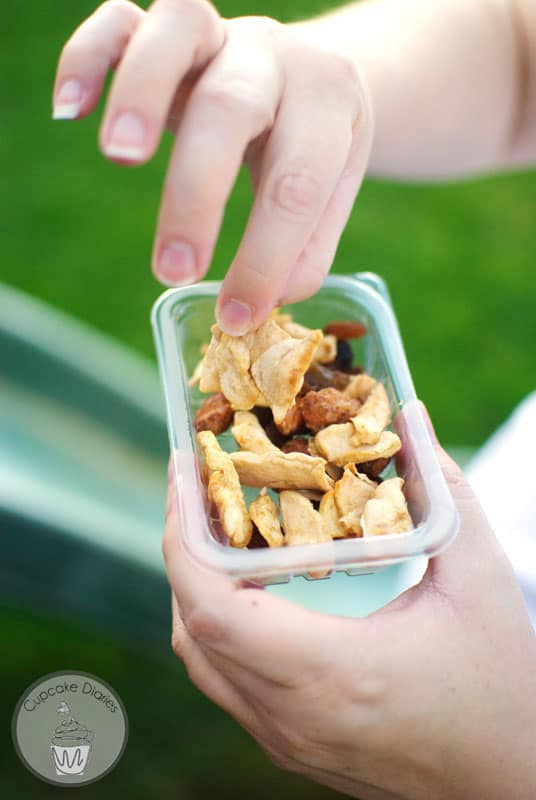 My favorite snack in this box was the Apple Crumble mix. And I may or may not have hid in the pantry so I didn't have to share. 🙂 I can't wait to try the dips and dippers and all the snacks with a touch of chocolate! Specifically the Cookies and Cream mix and White Chocolate Raspberry Cheesecake. Oh heavens.
Now that I have you hungry for a snack, sign up now at Graze.com and use the code SUMMERBOX23 to get your first Graze box FREE! Or you can click the the following link: First Box Free
Graze is most certainly snacking reinvented!