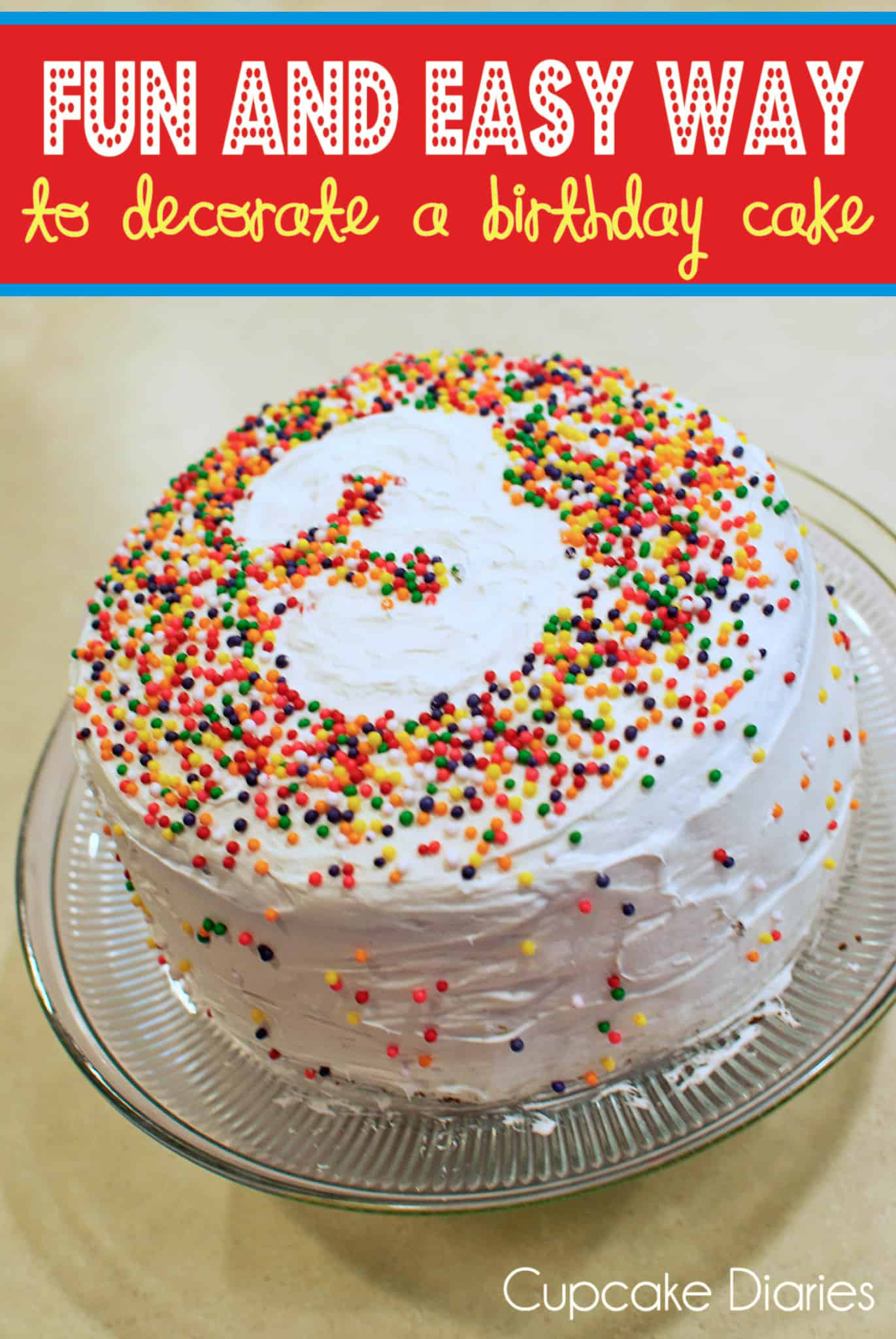 Last week my oldest turned 3. Where does the time go? Over Easter weekend we spent time in Idaho with our families and had a birthday party on each side. I made this cake for the party on my side of the family. The last two birthday parties for Brycen were a Mickey Mouse Clubhouse party and a Toy Story 3 party. This year I didn't feel like I wanted to worry about a themed party, but I still wanted to decorate a cake for him in a fun way. I love using colorful sprinkles on a birthday cake because they scream birthday. I was so happy with how this look turned out and that it obviously looks like a birthday cake. And it was SO EASY to decorate!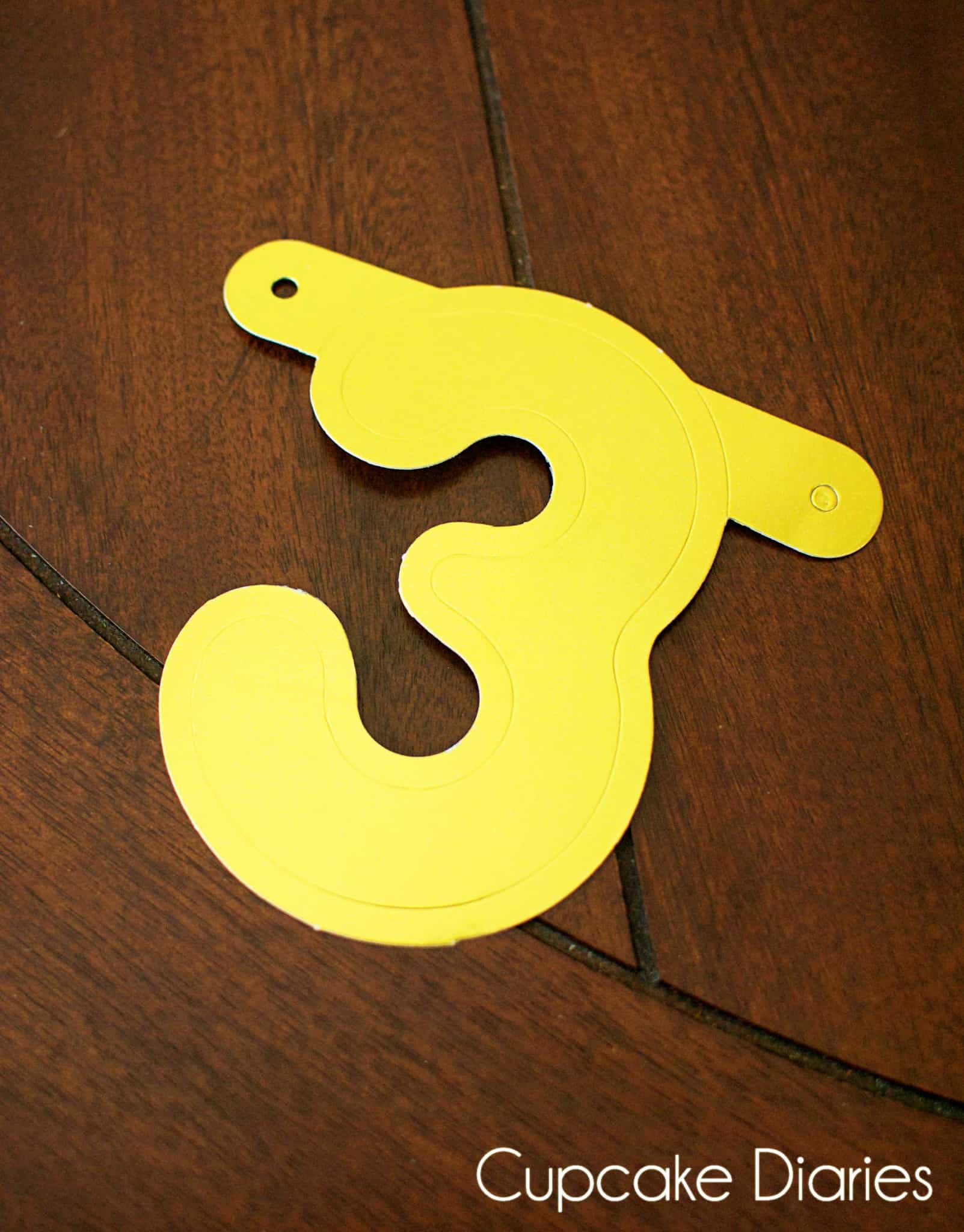 To make the 3 on the top of the cake, I went to Zurchers party store and found their section where you can build your own banner. They have numbers and letters to make your own birthday banner. Pretty convenient! I found the number 3 to use for my cake. You can also draw the number(s) on a piece of paper and cut it out yourself.
number cutout(s) or banner number(s)
a frosted cake
sprinkles
a butter knife
To decorate the cake as seen above:
Place the number where you want it to show on your cake.
Sprinkle A LOT of sprinkles on the cake so your number will stand out.
Carefully peel the number off the top of the cake. Use the butter knife to smooth out the frosting if needed. I also threw (literally threw) sprinkles at the sides of the cake for a little pop.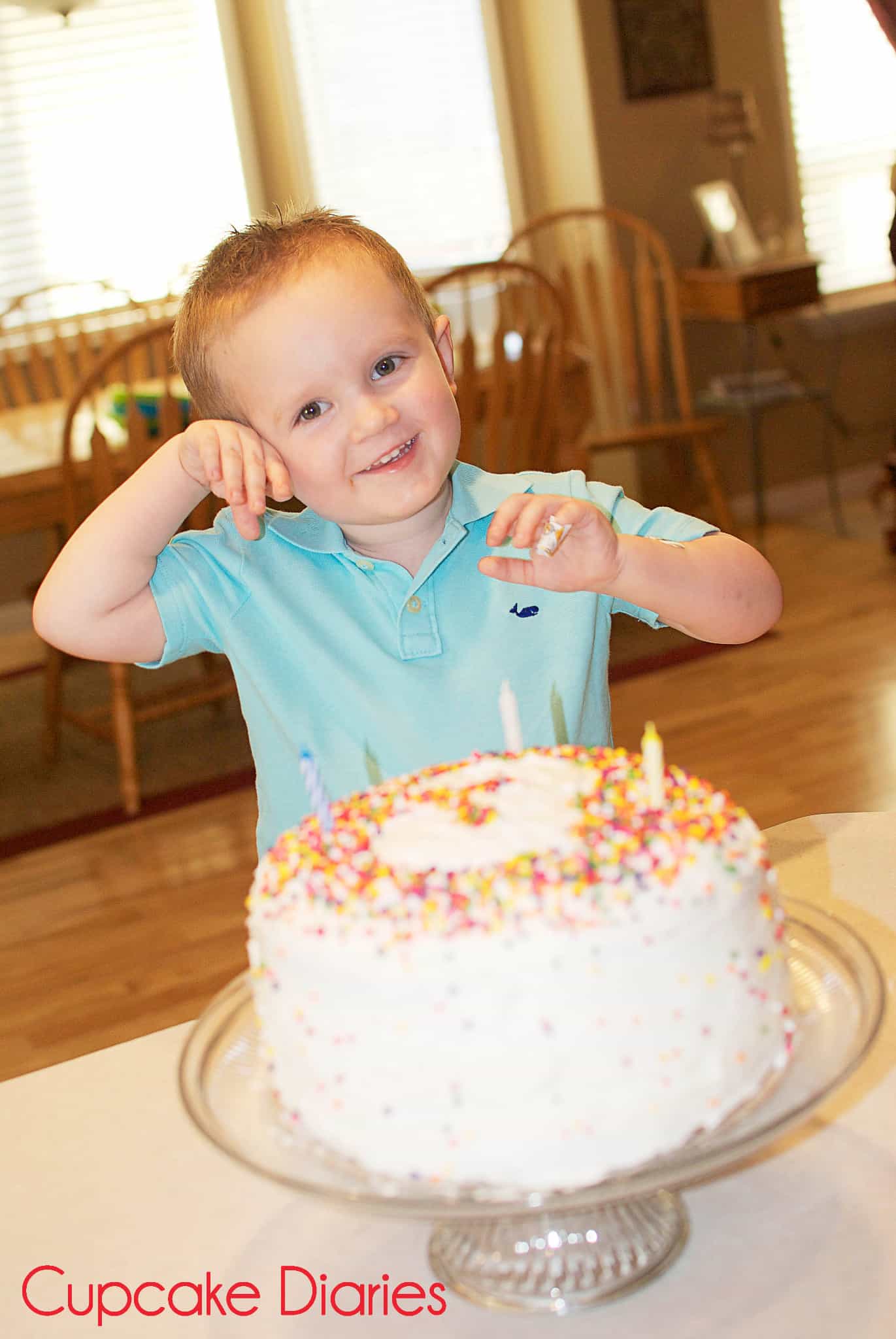 Brycen loved his cake! He was so excited when he saw it! This is a very simple and fun way to decorate a birthday cake.