Get the kids together to play this Easter Candy Dice Game! This is a great activity for the kids to play at a family party.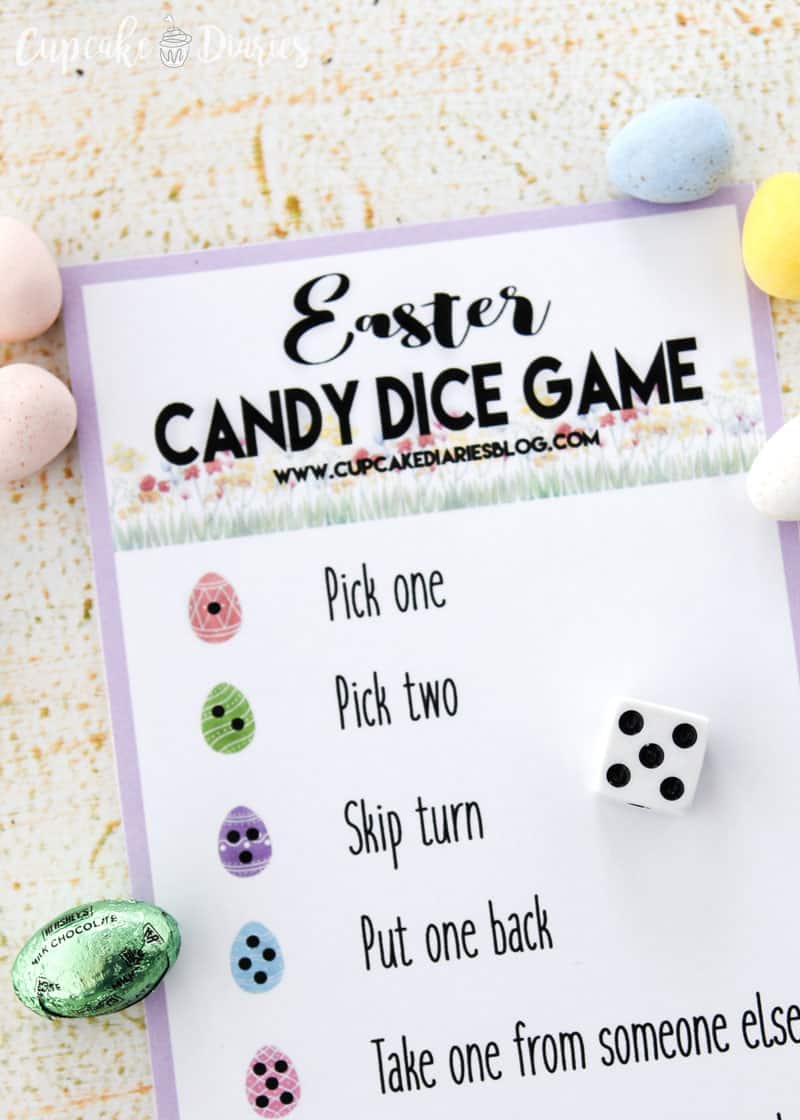 Every Easter Saturday we do a family Easter egg hunt with my husband's side. His mom orchestrates a hunt for all her grandkids that include small toys, loads of candy, some quarters, and even Bunny Bucks where they can "buy" things after the hunt. After the hunt, the kids gather in the living room to dump out their eggs and see what tasty treats they scored. And this year they're going to take that candy and play a game with it! This Easter Candy Dice Game is the perfect one for them to play. It's really fun for kids and adults and we've already played it for Valentine's Day and St. Patrick's Day.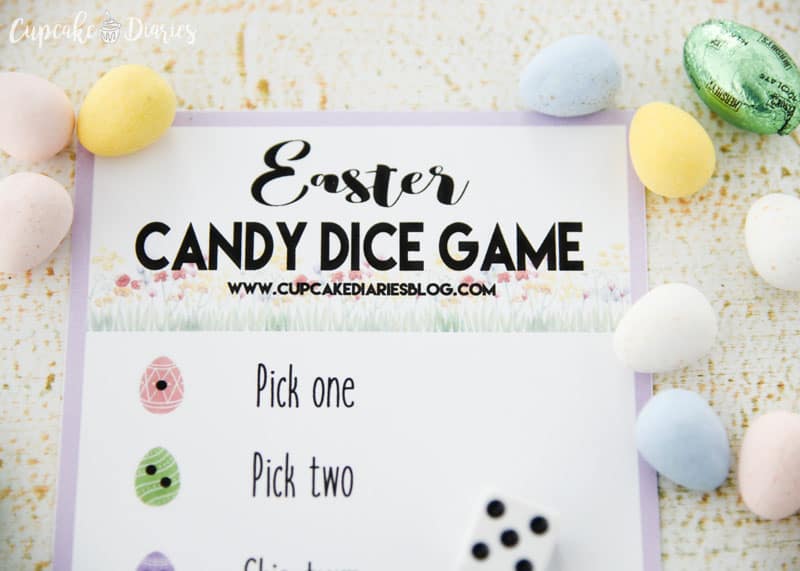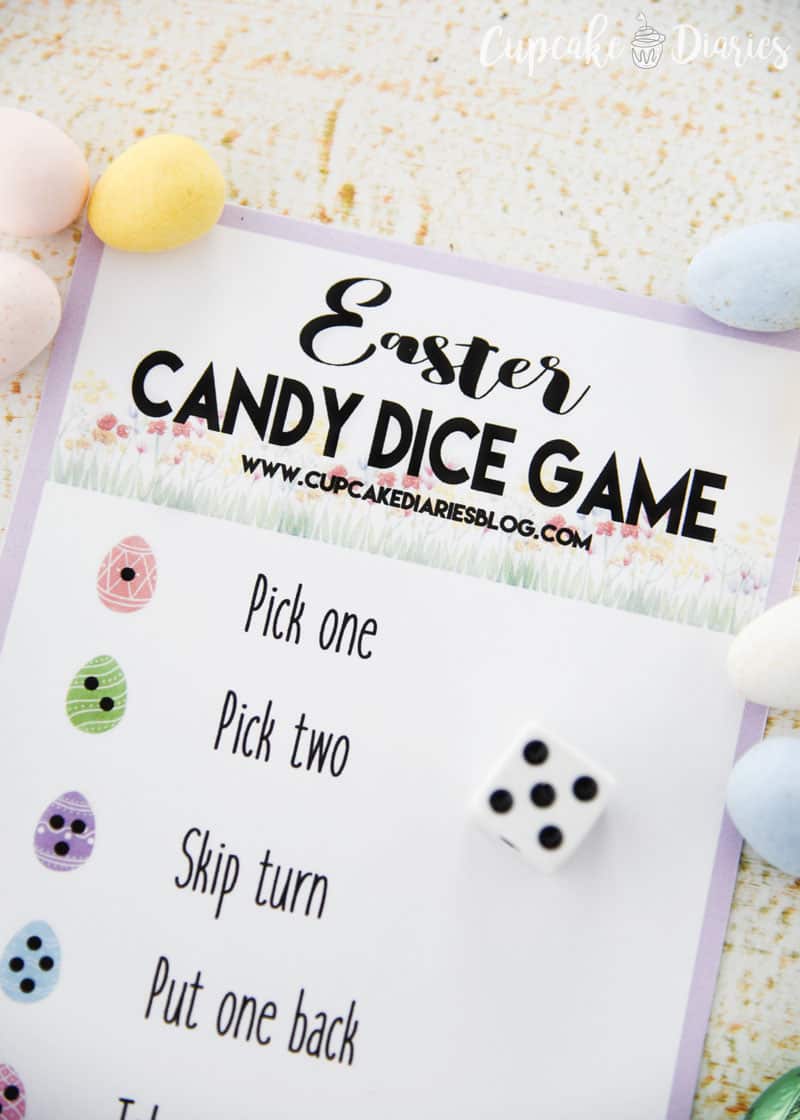 All I need to do to play this game is buy a bunch of the kids' favorite candies and sit them at the table to play. That's it! We've played this with just my two older kids and we've also played it with a group of kids. (Click here to see my kids playing a football version!)
What You Need:
Easter Candy Dice Game (download here)
dice
candy
cellophane bags, to put candy in when the game is over (Great if you don't have Easter baskets and you're using this game for a party!)
twist ties, to tie up the bags
Game instructions are super easy to follow. Give each kid 5 pieces of candy to start with (or less if you'd like) then put a pile of candy in the center of the table. Then start the game! When rolling a 1 or a 2, the kids will pick from the pile in the center. We played with 5-6 kids at a time and it worked great. You can see my kids playing the game by clicking here!
I prefer to print the card on cardstock so it doesn't crinkle or bend.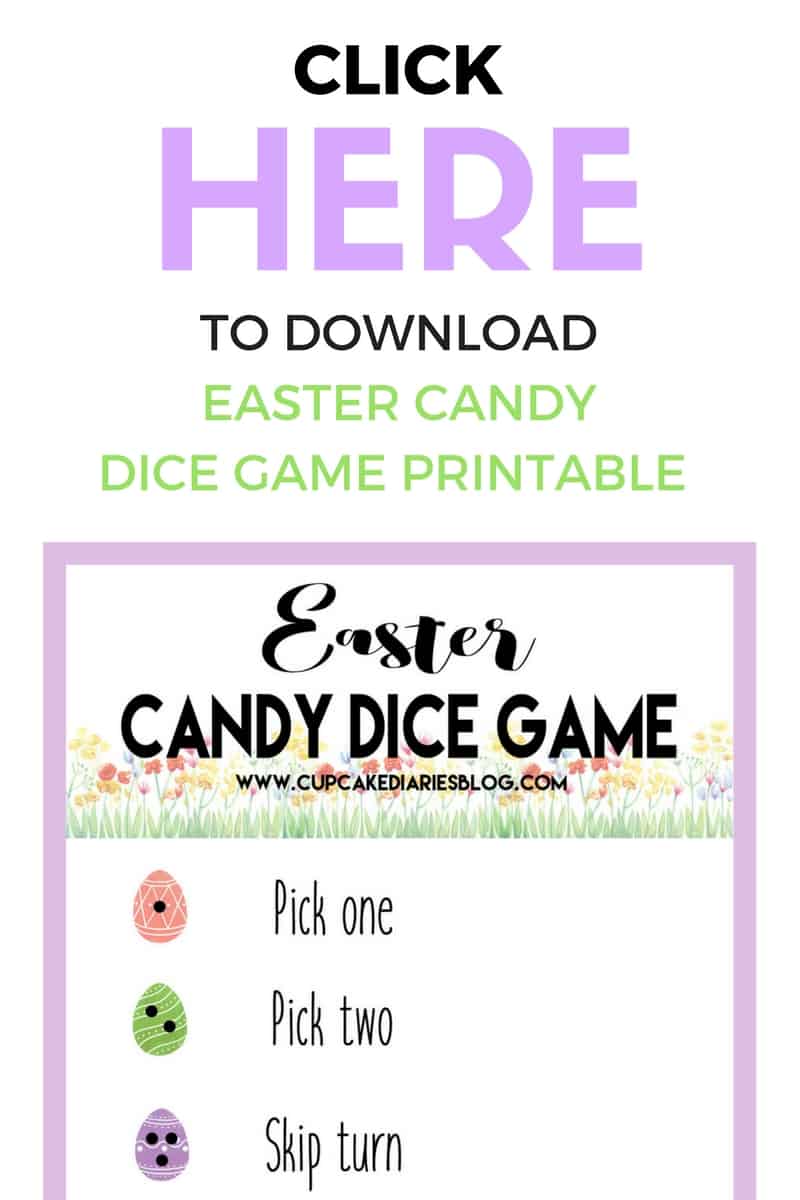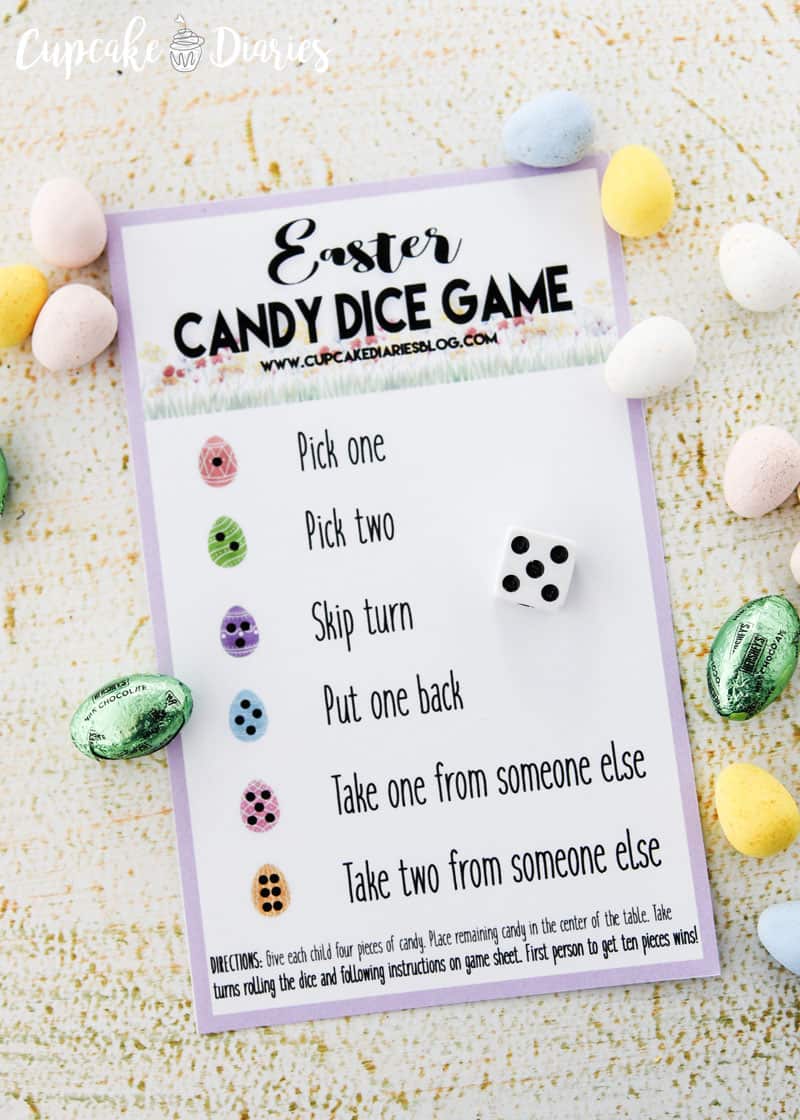 I hope you love this game for Easter! If you love this one, check out my friends' printable games with mine below!
Kids Easter Printable Games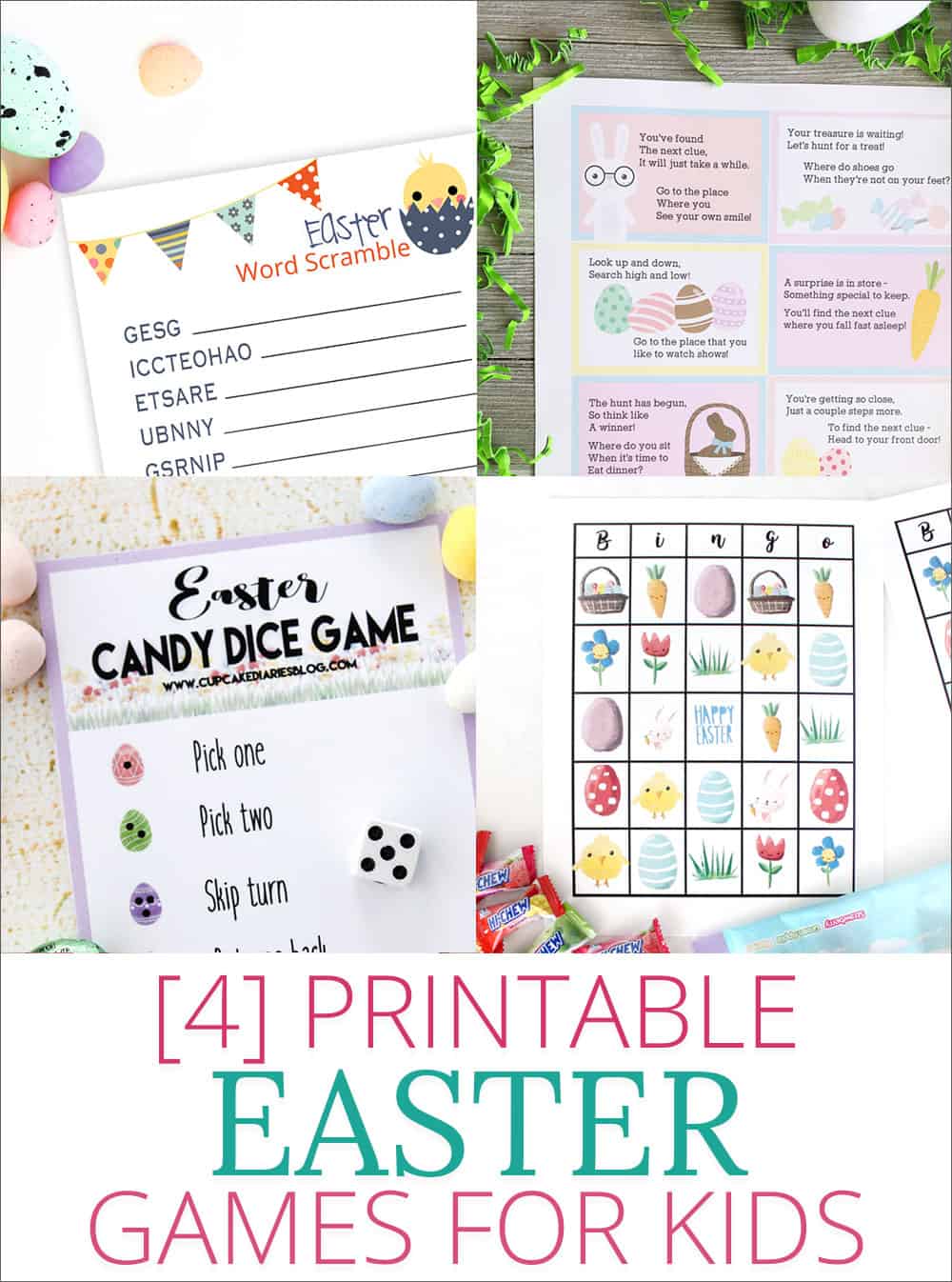 Easter Word Scramble – Over the Big Moon
Easter Scavenger Hunt – My Sisters Suitcase
Easter Dice Game – Cupcake Diaries
Easter Bingo – Pretty Providence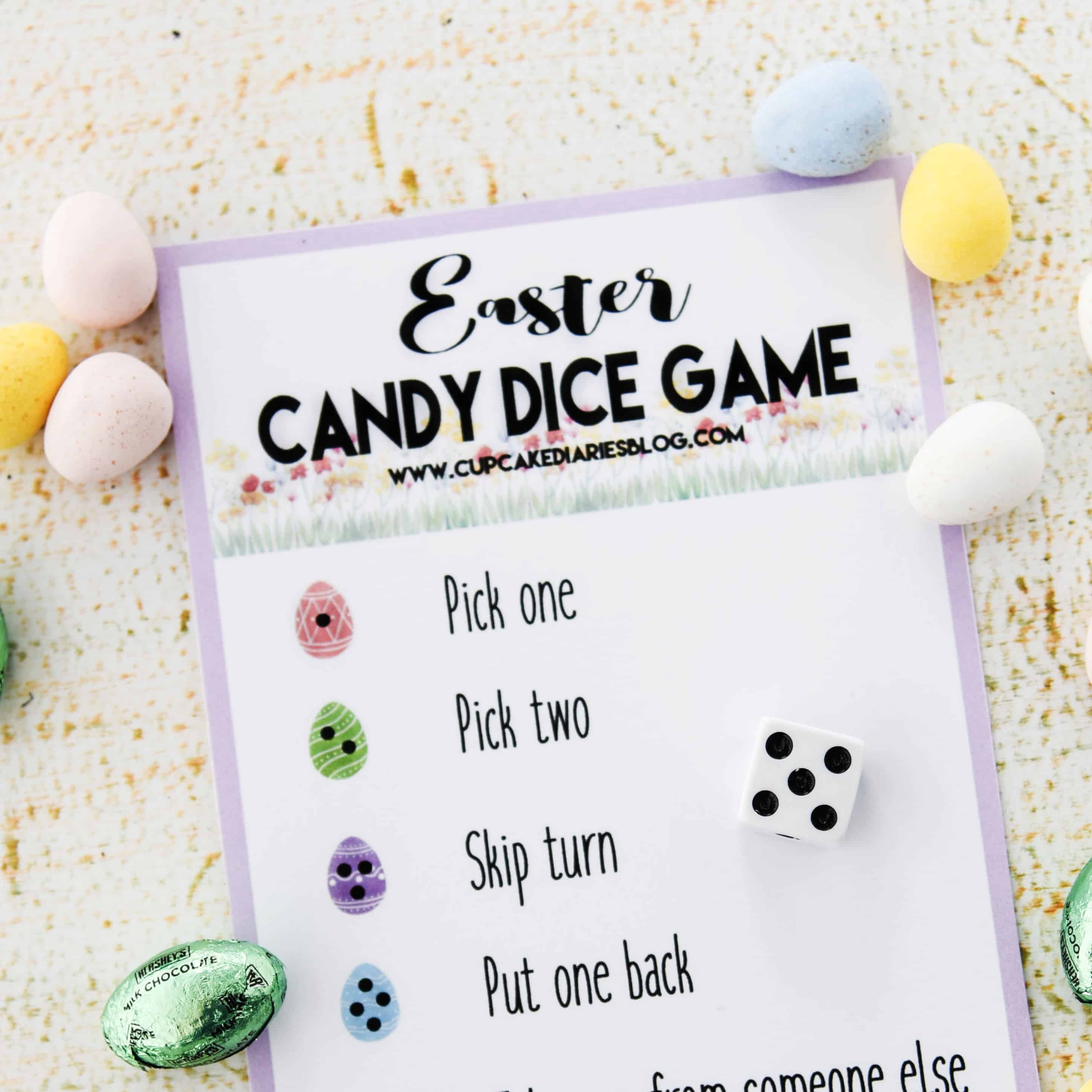 This post contains affiliate links. I include these links to help you find the products that I used in the recipe. If you purchase an item from the link, I will receive a small commission helping keep my recipes free for you. Thank you for your support!